IMF Loan to Nigeria Explained
Based on the terms of the Rapid Financing Instrument, Nigeria is expected to pay back the loan between within 3¼ to 5 years.
The International Monetary Fund "IMF" on Tuesday, April 28th approved the sum of $3.4 billion as financial assistance to Nigeria. This is the first time in recent history that Nigeria is obtaining funding support from the IMF.
Is this a loan or a grant?
The Financial Support of $3.4 billion obtained by Nigeria from the IMF is a loan. The IMF has various loan types for member countries depending on the reason for needing finance. In this case, the loan was issued as an "Emergency Support" under its Rapid Financing Instrument facility.
Nigeria being a member country has what they call Special Drawing Rights, which allows us to draw money in times of need to the maximum of our contribution to the fund. Think of it like a cooperative where you contribute money and can draw from it. In this case, the loans are provided via the Rapid Financing Instrument.
The Rapid Financing Instrument is an IMF facility that is usually tied to funding arising from commodity price shocks, natural disasters, conflict and post-conflict situations, and emergencies resulting from fragility. As such, it is rapidly approved. It is also available to member countries who have a major balance of payment problems.
Balance of payment refers to a situation where a country's dollar inflow (supply)can no longer pay for its dollar outflows (demand). Nigeria's balance of payment is estimated at $17 billion.
READ ALSO: Nigeria is in a weak financial position to absorb recession shocks —Bismark Rewane
Does the loan come with an interest rate and are we meant to payback?
The IMF loan comes with a concessionary interest rate and is expected to be paid back by Nigeria. According to data from the website of the IMF, the interest charged is not flat and applies to several factors. The IMF charges a lending rate, annual commitment fees, and service charge.
The commitment fee can be as low as 0.15% and as high as 0.6%. The service charge is about 0.5% for each amount that is withdrawn. The lending rate is 0.05% (also called the Special Drawing Rights) plus a margin of 1% totaling about 1.05%.
The higher a country draws on the loan beyond its quote the higher the margin it pays. Margins can go as high as 3%. Nigeria is taking 100% of its quota so we expect the interest rate to be about 1.05%.
Based on the terms of the Rapid Financing Instrument, Nigeria is expected to pay back the loan between within 3¼ to 5 years.
READ MORE: OFFICIAL: Nigeria's oil sector accounts for 93.8% of export revenue
Why is Nigeria Seeking an IMF Loan?
The Nigerian government faces a major revenue crisis due to the impact of the fall in oil prices and the lock-down of the Nigerian economy due to the Covid-19 situation.
The government relies heavily on oil for about 85% of its revenue and because of the crash of the price of oil from its target $57 to under $20 it no longer has money to fund its budget. This means the government will struggle to pay for salaries of civil servants, take on capital projects and even more importantly, combat the effect Covid-19 pandemic which is ravaging the economy bit by bit.
The government needs money to pay for testing equipment, treat victims of the virus, and provide palliatives for millions of Nigerians who may have lost their jobs or face business losses due to the pandemic. It is based on the above that the government had no choice but to approach the IMF for funding support.
Why is the IMF giving Nigeria the loan?
According to the IMF, it has also looked at issues we highlighted above as well as other reasons in deciding whether to give Nigeria a loan. The IMF explains that the immediate economic impact of COVID-19 is expected to be severe in Nigeria especially as things have been bad even before the twin calamity of the COVID-19 and the fall in oil prices.
It also remarked that the pandemic—along with the sharp fall in oil prices has made Nigeria even more vulnerable and this could lead to a recession and a huge funding gap. The IMF also explains that the current situation could make the average Nigerian even poorer and so the need to extend the financial assistance.
One other major reason for this loan, which we had mentioned above was to help the government meet its balance of payment obligations.
Are there strings attached?
Due to the type of loan accessed by Nigeria, there are no strings attached to this loan. According to the IMF's definition, Rapid Financial Support "provides rapid and low-access financial assistance to member countries facing an urgent balance of payments need, without the need to have a full-fledged program in place."
This suggests there are no strings as loans requiring a "full-fledged program" are typically tied to major reforms. Should Nigeria in the nearest future go for a different loan from IMF it may have to meet the IMF's reform requirements.
READ ALSO: FG to go ahead with Eurobond payment, seeks debt relief from china, multilateral agencies
Does this loan solve all Nigeria's economic issues?
This loan does not solve all of Nigeria's economic challenges. In Naira terms, assuming an exchange rate of N360/$1 the loan is about N1.2 trillion. Nigeria's initial 2020 budget was N10 trillion and included revenue targets of about N8 trillion.
This is the first of many steps that the government needs to take to plug the revenue hole that the crash in oil prices and the COVID-19 pandemic has caused.
The IMF explained it as follows; "The emergency financing under the RFI will provide much-needed liquidity support to respond to the urgent BOP needs. Additional assistance from development partners will be required to support the government's efforts and close the large financing gap."
So, to solve Nigeria's revenue challenges, the government will still need to rely on a combination of more foreign currency loans, local bonds, increased revenue, and economic reforms.
Will the money be disbursed to state governments?
The money is not available to State governments. It is a loan to the Federal Government and will be used for Federal expenditures. States will probably seek funding support from the world bank and other multilateral institutions.
What will the money be used for?
The funds are expected to be used for meeting government expenditure related to the fight against Covid-19. It is also expected to aid Nigeria's balance of payment needs, allowing the economy to pay for import for critical procurements required to get the businesses back to work.
In fact the IMF explains that it expects Nigeria to "implement proper governance arrangements—including through the publication and independent audit of crisis-mitigating spending and procurement processes—is crucial to ensure emergency funds are used for their intended purposes."
Will this loan get Nigeria out of recession?
As mentioned above, the loan is not expected to solve all of Nigeria's problems. It is therefore not expected to singularly avoid Nigeria from getting into recession or get Nigeria out of recession.
However, loans like these if applied appropriately can provide a major cushion for the country's revenue shortages and be a major bridge until we secure more funding support and the economy bounces back.
UPDATED: CBN revises timelines for resolution of dispense errors, refund complaints
The apex bank said this is in line with its resolve to enhance the quality of service bank customers are given. Nigerian banks are, therefore, required to implement the revisions starting from June 8, 2020.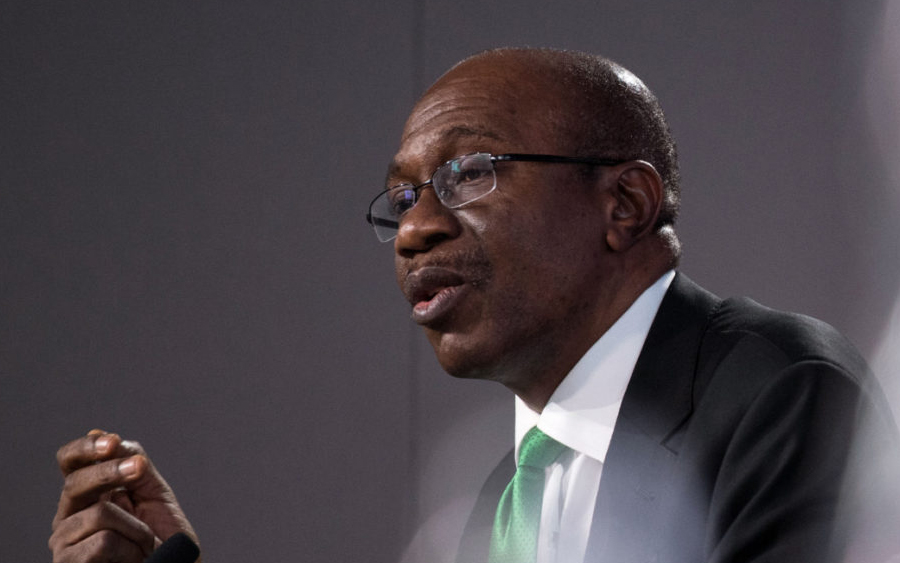 The Central Bank of Nigeria, CBN, has revised the timeframes for the resolutions of all botched online transfers, POS transactions, and ATM withdrawals.
According to a brief statement that was posted on its official Twitter handle this evening, the apex bank said this is in line with its resolve to enhance the quality of service bank customers are given. Nigerian banks are, therefore, required to implement the revisions starting from June 8, 2020.
Below are the revisions
In line with the revisions, any failed ATM transaction that occurs when a customer tries to withdraw from their bank must be reversed instantly. In the event that instant reversal fails due to technical challenges, the money must be manually reversed within a 24-hour period. Note that prior to the revision, the timeframe for such reversal is usually three working days.
a.1 Failed "On-Us" ATM transactions (when customers use their cards on their bank's ATMs) shall be instantly reversed from the current timeline of three (3) days.

— Central Bank of Nigeria (@cenbank) May 31, 2020
Similarly, the resolutions for failed ATM withdrawals occurring when bank customers use their ATM cards on other banks should not exceed 48 hours, the CBN said. Before now, such a resolution would normally take three working days.
Also, starting from June 8, banks will be required to resolve all disputed/failed online transfers and POS transactions within 72 hours. In other words, resolution for such disputes shall no longer be taking five working days as it used to.
In the meantime, the apex bank advised banks to ensure that all pending failed transactions/complaints are resolved "within two weeks starting June 8, 2020".
"Meanwhile, key service providers in the Nigerian payments system have also committed to establish an integrated dispute resolution platform for the industry and enhance their payment system infrastructure and processes to reduce incidences of transaction failure," the statement further disclosed.
Why Nigeria must invest in digital technology – El Rufai
Nigeria needs to look for a way to move from the agrarian and industrial into the services sector, and ICT is a way to do that.
If Nigeria is to join the richer countries of the world, she must invest aggressively in technology, improve local production, and cut cost of governance.
These were some of the opinions presented by experts during a virtual colloquium tagged Government Unusual: Innovative Economic Solutions to Unlock Mass Prosperity held on Saturday afternoon.
While making a presentation at the Rauf Aregbesola colloquium, Governor Nasir El Rufai noted that investment in digital technology must become a priority if Africa hoped to join the league of developed countries. He said,
"Investing aggressively in digital technology is the only way Africa can preserve its growth and continue to lift people out of poverty. We must invest in the digital because henceforth, every sector of governance and living will depend on the digital."
READ ALSO: FG sets committee to support tech start-ups with affordable internet access amid lockdown
He added that one of the lessons from the COVID-19 pandemic was the need for Nigeria to embrace technological advancement so that Nigerians could benefit from the numerous opportunities that came with it; and pointed at the recent decision to crash right of way charges as the first way to go.
In agreement with his position, CEO Lotus Capital, Mrs Hajara Adeola, added that investment in technology was the best way to get Nigerian youths to take advantage of global opportunities without migrating to other countries.
"Nigeria needs to look for a way to move from the agrarian and industrial into the services sector, and ICT is a way to do that. Our youths are innovative and capable, so if we can train our youths in technology, then we can get homegrown solutions to some of our issues without them having to migrate" she said during the panel discussion.
Infrastructure for business
Unless infrastructural developments are shaped and directed towards business developments, the country will continue to invest in infrastructure which have no benefits.
"You don't shape infrastructure as how you think it makes sense. you do it in a way that follows the money because ultimately that is where prosperity comes for everybody," Chairman of Citibank Nigeria limited, Yemi Cardoso said.
The global terrain continues to change and Nigeria must develop a framework to align its growth strategy with the changes, identifying and eliminating bottlenecks as we go forward.
The colloquium, which was held online (via zoom), had over 700 participants across several countries, and was also streamed live on Youtube.
Panelists at the colloquium were Mallam Nasir El-Rufai, Governor, Kaduna State; Sen. Abubakar Bagudu, Governor, Kebbi State; Mrs. Hajara Adeola, CEO, Lotus Capital Limited; Mr. Bismarck Rewane, CEO, Financial Derivatives; Dr. Joe Abah, Country Director, Development Alternatives Incorporated (DAI); Dr. Yemi Cardoso, Chairman, Citibank Nigeria, and Boason Omofaye, the Moderator.
Dr Yemi Kale, Statistician General of the federation and CEO of the National Bureau of Statistics (NBS) was also present.
What Nigeria is not getting right with PPPs
We need to develop greater capacity for our public service to engage in public private partnerships. PPP is not a gift. The public sector is not charity and so you need to understand what you are doing with them.
To achieve the Sustainable development goals, public-private partnerships (PPP) is not just an option for Nigeria but a necessity. That is because it is not possible for government alone to raise the kind of money needed for it.
According to Dr Joe Abah, Country Director, Development Alternatives Incorporated (DAI), the government needs to provide a safe and stable environment for the private sector to invest, and also restructure public-private partnerships in order to get more value out of it.
Speaking during a virtual conference on Saturday, he referred to a report from the United Nations general assembly which stated that Africa needs "an incremental amount from $200 billion to $1.3 trillion per annum to be able to achieve the SDGs".
This, he noted, calls for restructuring of public private partnerships, to harness the strengths of both sectors towards sustainable development.
READ ALSO: Nigeria weekly update: Nigeria's corruption index score
"We need to develop greater capacity for our public service to engage in public private partnerships. PPP is not a gift. The public sector is not charity and so you need to understand what you are doing with them.
"We need to monitor performances very closely and that is one thing that the private sector does very well that we don't do in the public sector," he stated adding that the public sector needs to have delivery target tied to remunerations.
Removing socio-economic constraints
In his presentation, chairman of Citibank Nigeria limited, Yemi Cardoso stressed the need to remove constraints that hinder people from thriving.
"In one of the studies done where they looked at 8 high-growth countries, they discovered that there were no identical policies in all of them, but there was a common theme – liberate people from their societal economic constraints and they flourish," he said
He explained how tax rates and regulations that frustrate free enterprise could also impede a countries growth and pointed out countries that had removed such bottlenecks.
READ ALSO: COVID-19: Nigerians react as CBN partners NNPC to feed, accommodate Nigerian returnees
According to him, the negligible tax rates in Hong Kong are a source of encouragement to businesses, and so is the ease of doing business in Singapore.
"There is also Macedonia where the sectoral competitive strategy is focused on attracting foreign direct investment (FDI) in automotive industry. Malaysia has also reduced dependence on agricultural exports by paying attention to manufacturing," he added.
If Nigeria could focus on her competitive advantage, tweaking it as the time changes and attracting strategic investments to the country, she would well be on her way to economic prosperity.