How best to protect your BTC from cybercriminals
Cybercriminals used the fake version to read or adjust all messages sent by users.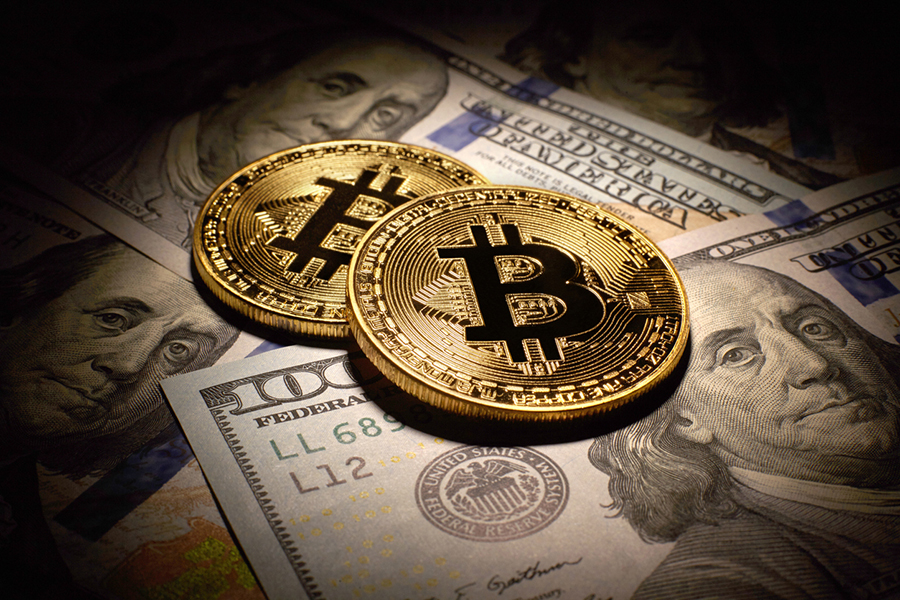 Cybercriminals have become more desperate since the COVID-19 pandemic struck. Just recently, they cloned a fake site version of the legitimate encrypted self-destructing notes service, privnote.com, which has been used to rob victims of their Bitcoins. 
According to a report released by KrebsOnSecurity, the owners of the encrypted notes service complained about a fake clone site, privnotes.com, whose fraud system consists of the following: 
"Any messages containing Bitcoin addresses will be automatically altered to include a different Bitcoin address, as long as the Internet addresses of the sender and receiver of the message are not the same." 
Cybercriminals used the fake version to read or adjust all messages sent by users, in addition to using an automated program that searches for keywords such as Bitcoin (BTC) addresses and replaced them with scammers' wallet addresses. 
READ ALSO: All Tech Companies eventually became Fintechs- Google to launch new debit card
How best to safeguard your BTC: The solution depends on how you protect your private key, which is a 256-bit number that unlocks a BTC wallet. That sensitive data should be protected with care by all means, preferably offline or through a proprietary secured online wallet system.  
You need your private keys to have access to your BTCs, so if you allow your BTC wallet to be compromised by having malware on your system, going through unsecured web pages, or responding to phishing scams, cybercriminals can spend your bitcoins, or lose your BTCs.  
About the fake site, Allison Nixon, chief research officer at cybersecurity firm Unit 221B, says that the scam is "pretty smart," explaining:  
"Because of the design of the site, the sender won't be able to view the message because it self-destructs after one open, and the type of people using privnote isn't the type of people who are going to send that bitcoin wallet any other way for verification purposes." 
READ MORE: Zilliqa, the fast-rising cryptocurrency that has gained more than 845% since March
One of the factors that alerted the company is the fact that because both URLs are similar when doing a Google search with the term "privnotes," the user will see the first shot of a Google's paid aid, which is the phishing site. The second result is the legit website. 
Representatives from Privnote.com wrote to Cointelegraph, highlighting Google's role:  
"What's important to know is the use of the Google Search services by the scammers, as that's the way they manage to get some audience.  
"Although we notified Google multiple times they let the scammer site be the position even above use because they were paying for Ads. People trust Google so most do not have second thoughts by the search results give them something that looks like our service." 
Nigeria is Africa's leader in Bitcoin transfers, transacts $8 million weekly
Data shows that the use of Bitcoin for peer to peer lending in Nigeria is on an astronomical run.
Nigerians increasing their use of BTC is no longer news, but what seems astonishing is the volume that they transact with BTCs weekly, compared to other African countries.
Data shows that the use of Bitcoin for peer to peer lending in Nigeria is on an astronomical run.
Recent statistics obtained from usefultulips, a BTC analytic data provider, stated that Nigeria leads Africa peer to peer lending in 2020, posting weekly P2P volumes of between $8million, followed by South Africa and Kenya posting about $2 million weekly.
Quick Facts: In BTC's case, peer to peer is the exchange of BTC between parties (such as individuals) without the involvement of a central authority. This means that peer to peer use of BTC takes a decentralized approach in the exchange of Bitcoins between individuals and groups.
It shows that BTC's long-running narrative as the "digital gold" for hedging against global economic turmoil is gaining the trust of Nigerians for payments and transfers.
The financial market turmoil triggered by COVID-19 has definitely changed the way Nigerians view the whole financial system, as data also obtained from Google trend shows Nigeria leading the pack around the world in Bitcoin searches.
This is a testament to the fact that Nigerians truly love their Bitcoins.
It's important to note that Nigeria's Securities and Exchange Commission is aware of the high precedence of crypto use in Africa's biggest economy, and has up come with rules recording to the fast-changing financial sector
Chimezie Chuta, Founder, Blockchain Nigeria User Group, spoke with excitement on the long-overdue legal framework by the Nigerian Securities and Exchange Commission regulating digital assets and blockchain investments.
"SEC Nigeria has consistently shown that it has a clear understanding of her role in creating a conducive environment for the growth and development of Virtual Financial Assets, and Cryptocurrencies in general.
"This recent publication will act as a catalyst for mass adoption. It will also create much needed institutional investor confidence for the Nigeria Capital Market."
OUSD: Stablecoin that pays you interests like a bank
OUSD is a natural extension of Origin's mission in facilitating peer-to-peer commerce.
OUSD was recently launched. It automatically makes you earn competitive yields from DeFi protocols, while still sitting in your wallet.
OUSD is a natural extension of Origin's mission in facilitating peer-to-peer commerce.
It believes in having a trustworthy stablecoin that leverages the best parts of decentralized finance by enabling buyers and sellers to transact with ease and trigger the growth of a decentralized commerce platform. It is built by seasoned experts of cryptocurrency and fintech experts at Origin Protocol.
READ: Some experts are uncertain of what to expect from money markets in H2 2020
How it works: The recent launch of OUSD will facilitate a simple lending strategy designed on top of Compound.
Similarly, you don't need to unstake or unlock your OUSD when you want to transfer it to another wallet. This both saves you gas fees and makes it much more convenient to switch between earnings and spendings.
READ: Yearn.Finance, a lending aggregator scarcer than Bitcoin
Your earnings compound continuously and are revealed in your ever-increasing OUSD balance, while still being available for payments, commerce, and peer-to-peer transactions.
The creators are taking a more cautious strategy for the first few weeks in ensuring that the smart contracts are secured and safe.
Thereafter, new strategies will be momentarily deployed that boost yields while curbing risk and dependencies. It is planned to directly integrate with Uniswap, Curve, Compound, Aave, dYdX, and Balancer.
READ: Global stocks plunge over doubts of America's economic recovery
Origin Protocol is focused on three types of strategies:
Lending fees
Automated market maker fees
Rewards tokens provided by the above and new DeFi protocols
However, Nairametrics, advises on caution as the OUSD contracts have not yet been formally audited, though it shows great promise of security and transparency, coupled with the bias that it has household names of cryptos behind the project.
READ: Shell to focus on Nigeria, Gulf of Mexico and others as it seeks to cut 40% of costs
What are Stablecoins?
Stablecoins are cryptocurrencies created to minimize the price swings that occur in a crypto asset. They are usually pegged to fiat currencies and often exchange-traded commodities.
Stablecoins give owners a sense of security as users can store their assets whenever there is high volatility in the crypto-verse or other financial markets.
Consumers can also with great ease convert from unpegged cryptocurrencies to stablecoins when they are worried about where the markets are heading next, eliminating the need to return to a fiat currency.
Ripple's chairman transfers 500,000,000 XRP
Chris Larsen, Ripple's co-founder and Chairman transferred 499,999,979XRP. 
The fourth most valuable crypto in the crypto-verse is on limelight again. Data from Whale Alert revealed that Chris Larsen, Ripple's co-founder and Chairman transferred 499,999,979XRP  worth (115,847,491 USD) to unknown wallet.
🚨 🚨 🚨 🚨 🚨 🚨 🚨 🚨 🚨 🚨 499,999,979 #XRP (115,847,491 USD) transferred from Chris Larsen to unknown wallet

— Whale Alert (@whale_alert) September 22, 2020
The Ripple's co-founder, via his Twitter feed, commented on the move, and further revealed the unknown wallet, he transferred the huge stacks of Ripple.
READ: U.S Banks now permitted to hold Tether, Circle
"As some of you may have noticed, I moved an $XRP wallet to NYDIG. I've known the founders for a while, and am impressed by their security and top-notch institutional standards — this is truly custody 2.0.," Larsen tweeted.
As some of you may have noticed, I moved an $XRP wallet to NYDIG. I've known the founders for a while, and am impressed by their security and top notch institutional standards — this is truly custody 2.0. Check them out at https://t.co/lbr8bG1kEe

— Chris Larsen (@chrislarsensf) September 22, 2020
What we know: NYDIG provides digital asset services to investors around the world. NYDIG's custody platform, built fully in-house, is designed to satisfy the highest regulatory, audit, and governance standards, and NYDIG's team is comprised of professionals with deep experience in capital markets, technology, and digital assets.
READ: Despite COVID-19, top Nigerian Banks declare N36.7 billion dividends
Quick fact: Ripple (XRP) plays dual roles as a payment platform and a currency. The platform is an open-source platform that is created to allow quick and cheap transactions.
Unlike its crypto rival, Bitcoin, which was never intended to be a simple payment system, Ripple has gained the attention of major global banks such as Standard Chartered and Barclays for international transactions worldwide.
Explore the Nairametrics Research Website for Economic and Financial Data
Global banks having a relationship with Ripple
Japan-based Mitsubishi UFJ Financial Group, with assets of more than USD 2.8 trillion, announced in November 2018 that, in cooperation with Ripple, it would provide an international money transfer service on the payment corridor from Japan to Brazil.
Banks using Ripple include Europe's banking giant, HSBC Holdings Plc, with assets of about $2.5 trillion, which disclosed in 2019 that it would use the XRP payment solution.
READ: Whales are buying XRP, Ripple becomes world's 3rd most valuable crypto
Japan Post Bank with assets of USD 1.9 trillion, Sumitomo Mitsui Financial Group, and Mizuho Financial Group with trillions of dollars in assets, also have a close relationship with Ripple Asia. Others having a relationship with Ripple include Banco Santander, Barclays PLC, Royal Bank of Canada, and Toronto-Dominion Bank.