How best to protect your BTC from cybercriminals
Cybercriminals used the fake version to read or adjust all messages sent by users.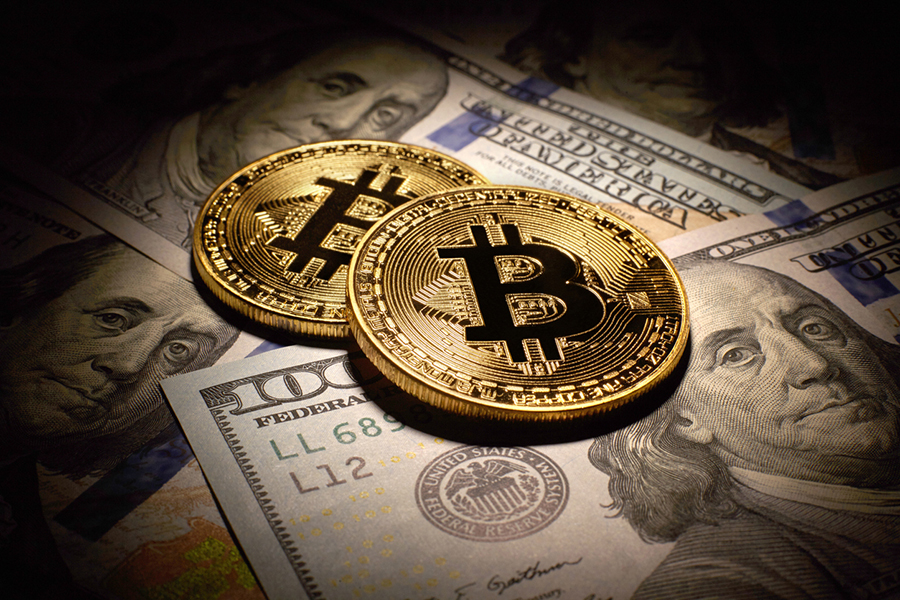 Cybercriminals have become more desperate since the COVID-19 pandemic struck. Just recently, they cloned a fake site version of the legitimate encrypted self-destructing notes service, privnote.com, which has been used to rob victims of their Bitcoins. 
According to a report released by KrebsOnSecurity, the owners of the encrypted notes service complained about a fake clone site, privnotes.com, whose fraud system consists of the following: 
"Any messages containing Bitcoin addresses will be automatically altered to include a different Bitcoin address, as long as the Internet addresses of the sender and receiver of the message are not the same." 
Cybercriminals used the fake version to read or adjust all messages sent by users, in addition to using an automated program that searches for keywords such as Bitcoin (BTC) addresses and replaced them with scammers' wallet addresses. 
READ ALSO: All Tech Companies eventually became Fintechs- Google to launch new debit card
How best to safeguard your BTC: The solution depends on how you protect your private key, which is a 256-bit number that unlocks a BTC wallet. That sensitive data should be protected with care by all means, preferably offline or through a proprietary secured online wallet system.  
You need your private keys to have access to your BTCs, so if you allow your BTC wallet to be compromised by having malware on your system, going through unsecured web pages, or responding to phishing scams, cybercriminals can spend your bitcoins, or lose your BTCs.  
About the fake site, Allison Nixon, chief research officer at cybersecurity firm Unit 221B, says that the scam is "pretty smart," explaining:  
"Because of the design of the site, the sender won't be able to view the message because it self-destructs after one open, and the type of people using privnote isn't the type of people who are going to send that bitcoin wallet any other way for verification purposes." 
READ MORE: Zilliqa, the fast-rising cryptocurrency that has gained more than 845% since March
One of the factors that alerted the company is the fact that because both URLs are similar when doing a Google search with the term "privnotes," the user will see the first shot of a Google's paid aid, which is the phishing site. The second result is the legit website. 
Representatives from Privnote.com wrote to Cointelegraph, highlighting Google's role:  
"What's important to know is the use of the Google Search services by the scammers, as that's the way they manage to get some audience.  
"Although we notified Google multiple times they let the scammer site be the position even above use because they were paying for Ads. People trust Google so most do not have second thoughts by the search results give them something that looks like our service." 
Dogecoin gains 50% in less than 24 hours, highest single-day gain since 2017
The fast-growing altcoin has a block period of 1 minute, and the total supply is unlimited.
The world of cryptocurrency got another shocker as a fast-growing altcoin gained 50% some hours ago, the highest single-day percentage gain since 2017. This was captured by a leading crypto researcher, Ryan Watkins.
Dogecoin going vertical.

Up 50%+ in last 24 hours. Highest single day percent gain since 2017.https://t.co/RHtsjjI7X7

— Ryan Watkins (@RyanWatkins_) July 8, 2020
Data from Coinmarketcap shows that the cryptocurrency is the 27th most valuable crypto asset, with a market capitalization of $528.3 million.
Dogecoin is presently trading at $0.004217 up 51.93% at the time this report was drafted.
Quick fact: Dogecoin is a type of digital coin that is decentralized, and facilitates peer-to-peer digital transactions. This means you can send money online with much ease. It's usually referred to as "the internet currency."
It is different from BTC's proof-of-work protocol in many ways, one of which is the Scrypt technology. The fast-growing altcoin also has a block period of 1 minute, and the total supply is unlimited, meaning that there is no limit to the amount of Dogecoin that can be mined.
"The recent rise of dogecoin, a meme coin, should serve as a reminder to everyone in the space that the most popular use case for crypto is still pure speculation," said Anil Lulla, a former analyst at Bloomberg and co-founder of cryptocurrency research firm, Delphi Digital.
Global search interest on "How to buy a dogecoin" has also skyrocketed from a score of 25 to 100, the highest possible search popularity score, over the past few days, according to 12-month Google Trends data analyzed by CoinDesk.
Some of the videos on TikTok, a newly popular social media platform, garnered more than 100,000 "likes," while all videos with the "dogecoin" hashtag amassed several million.
Safest, regulated Cryptocurrency, Arcoin backed by U.S. Treasury securities
The Fund's shares, Arcoin can be transferred in peer-to-peer transactions. 
As many institutional investors and global banks search for regulated crypto assets to invest in, Arcoin created by Arca Labs seems to solve such needs. 
The ArCoin is built on the Ethereum blockchain and represents stakes in Arca's U.S. Treasury Fund, which is regulated by the American Securities and Exchange Commission. Also, it is made up of 80% U.S. Treasury securities. 
The Arca's U.S. Treasury Fund can be traced through a customized platform, which enables peer-to-peer transactions. However, for the time being, ArCoin is unavailable on any major securities exchanges. 
In a prospectus filed with the SEC in April 2019 for the then-developing ArCoin, Arca explained that: 
"In the future, Arca UST Coins may be tradeable on a public decentralized or centralized electronic exchange platform that is registered with the SEC as an alternative trading system ("ATS"), although there is no guarantee any such systems or platforms will be available." 
Quick fact; The Fund's shares ("ArCoins" or "shares") can be transferred in peer-to-peer transactions on Ethereum, an open, public, distributed ledger that is secured using cryptography (referred to as a "blockchain").
Ethereum records transactions between two parties in a verifiable and permanent way referred to as "immutability." 
There are no share certificates, and because the shares can be transferred in peer-to-peer transactions using Ethereum's technology, the shares are characterized herein as "digital securities." For more information, including the costs and risks of effecting transactions on Ethereum, see "Peer-to-Peer Transactions," "About the Digital Securities" and "Risks of Digital Securities. 
In addition, Jerald David, president of Arca Capital Management, which oversees Arca Labs, explained to Cointelegraph of their intentions in using Treasury-based assets:  
"We wanted to create an instrument that invests in traditionally lower-volatility assets and the U.S. Treasury's were an ideal choice from that perspective." 
BTC whale moves 10,250 BTC valued at $95,000,000
A BTC whale is an individual or business entity owning around 1000 BTC or more.
BTC whales have been active lately since the last BTC halving unfolded, showing a large amount of transactions taking place lately in the BTC market.
According to data obtained from BTCBlockbot, an unknown BTC whale moved 10,250 BTC ($95M) in block 637,996 estimated to be roughly worth about $95million dollars, this transaction took place, less than 24 hours ago.
Whale alert! 🐋 Someone moved 10,250 BTC ($95M) in block 637,996 https://t.co/xWaZmb2rJZ

— Bitcoin Block Bot (@BtcBlockBot) July 6, 2020
Global investors and traders are still dipping their toes in the BTC market to see how this situation unfolds. While it is difficult to predict market movements, BTC whales have always shown historically that they often determine BTCs trend.
Quick fact; At the BTC market, investors or traders who own a large amount of bitcoins are typically called Bitcoin whales. This means a BTC whale would be an individual or business entity (with a single Bitcoin address) owning around 1000 Bitcoins or more.
READ MORE: BTC whale steps in to buy larger stacks of Bitcoin, at a discount of $8,850
As BTC whales accumulate bitcoins, Bitcoins circulating supply reduces, and this can weaken any bearish trend bitcoin finds itself in. Meaning that over time, it's possible that as Bitcoin approaches its fixed supply of 21 million, the price of BTC will go up, with BTC's present demand factored in.
"The price of BTC is now more than 20x higher than it was when we first saw this many whales, implying that more wealth is being held by whales," Glassnode noted.
Download the Nairametrics News App
"However, the average balance held by each whale has decreased during this period, such that whales actually hold less BTC now than in 2016, and less wealth (in USD terms) than in 2017," it added.