How best to protect your BTC from cybercriminals
Cybercriminals used the fake version to read or adjust all messages sent by users.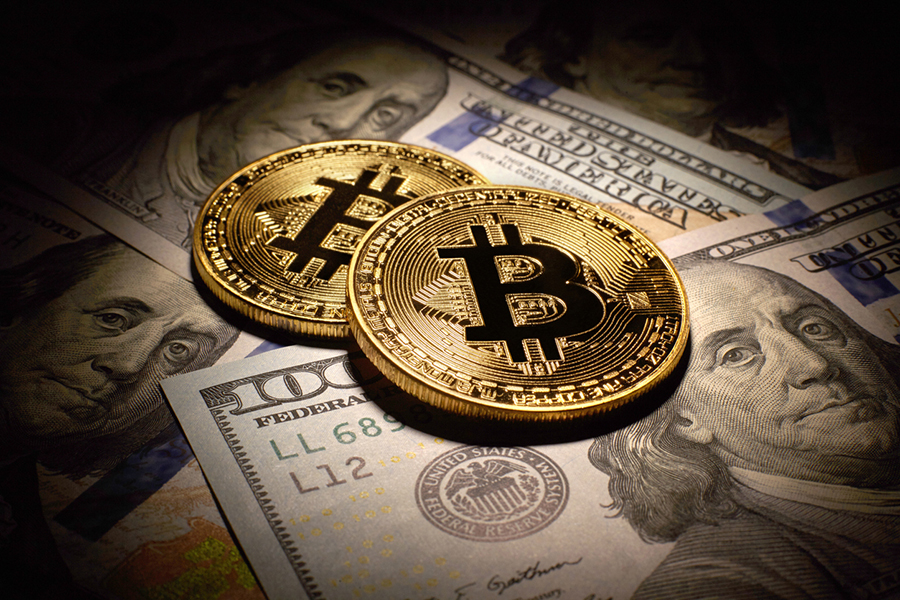 Cybercriminals have become more desperate since the COVID-19 pandemic struck. Just recently, they cloned a fake site version of the legitimate encrypted self-destructing notes service, privnote.com, which has been used to rob victims of their Bitcoins. 
According to a report released by KrebsOnSecurity, the owners of the encrypted notes service complained about a fake clone site, privnotes.com, whose fraud system consists of the following: 
"Any messages containing Bitcoin addresses will be automatically altered to include a different Bitcoin address, as long as the Internet addresses of the sender and receiver of the message are not the same." 
Cybercriminals used the fake version to read or adjust all messages sent by users, in addition to using an automated program that searches for keywords such as Bitcoin (BTC) addresses and replaced them with scammers' wallet addresses. 
READ ALSO: All Tech Companies eventually became Fintechs- Google to launch new debit card
How best to safeguard your BTC: The solution depends on how you protect your private key, which is a 256-bit number that unlocks a BTC wallet. That sensitive data should be protected with care by all means, preferably offline or through a proprietary secured online wallet system.  
You need your private keys to have access to your BTCs, so if you allow your BTC wallet to be compromised by having malware on your system, going through unsecured web pages, or responding to phishing scams, cybercriminals can spend your bitcoins, or lose your BTCs.  
About the fake site, Allison Nixon, chief research officer at cybersecurity firm Unit 221B, says that the scam is "pretty smart," explaining:  
"Because of the design of the site, the sender won't be able to view the message because it self-destructs after one open, and the type of people using privnote isn't the type of people who are going to send that bitcoin wallet any other way for verification purposes." 
READ MORE: Zilliqa, the fast-rising cryptocurrency that has gained more than 845% since March
One of the factors that alerted the company is the fact that because both URLs are similar when doing a Google search with the term "privnotes," the user will see the first shot of a Google's paid aid, which is the phishing site. The second result is the legit website. 
Representatives from Privnote.com wrote to Cointelegraph, highlighting Google's role:  
"What's important to know is the use of the Google Search services by the scammers, as that's the way they manage to get some audience.  
"Although we notified Google multiple times they let the scammer site be the position even above use because they were paying for Ads. People trust Google so most do not have second thoughts by the search results give them something that looks like our service." 
Ripple suffers highest day percentage loss since September 3
Ripple's crypto-asset, XRP was trading at $0.62215 by 00:01 (05:01 GMT)  down 10.29% on the day.
In line with the law of gravity, what goes up must come down at one point in time. Ripple the third most valuable crypto by market value has suffered its largest one-day percentage loss since September 3.
Ripple's crypto-asset, XRP was trading at $0.62215 by 00:01 (05:01 GMT), down 10.29% on the day.
The move downwards pushed XRP's market cap down to $28.6 Billion or 5.08% of the total cryptocurrency market cap.
At its highest point in 2017, XRP's market capitalization was $31.58 Billion.
XRP had traded in a range of $0.62057 to $0.70711 in the previous twenty-four hours
That said, the bullish run presently in play is largely attributed to Ripple's most recent earning reports, disclosing it purchased a large quantity of XRP coin worth $45.5 million in Q3 2020, as part of its efforts to support the crypto market.
What you should know
Ripple's XRP is often tagged as the "remittance network" and currency exchange that independent servers authenticate. The currency traded is known as XRP and transfer times are super fast.
Ripple (XRP) plays dual roles as a payment platform and a currency. The platform is an open-source platform that was created to allow quick and cheap transactions.
Big investors prepare to offload some Bitcoins
Ki Young Ju recently warned on the high influx of Bitcoin holders moving a significant portion of their BTC holdings.
A well-revered crypto strategist and Chief Executive Officer of Crypto Quant, Ki Young Ju, recently warned on the high influx of big-time Bitcoin holders moving a significant portion of their BTC holdings to a well-known crypto exchange, Coinbase, obviously to cash out, amid the bullish trend currently in play.
At the time of writing this report, Bitcoin traded at $18,813.28 with a daily trading volume of $50 Billion.
BTC price is up 2.5% in the last 24 hours. It has a circulating supply of 19 Million coins and a max supply of 21 Million coins.
The Head of the blockchain intelligence platform further anticipated the likelihood for Bitcoin to go through a period of correction as more investors deposit their BTC on Coinbase.
"Too many BTC whales on Coinbase. I'm still long-term bullish, but we might face some corrections or sideways until whales become inactive on spot exchanges.
"Exchange Whale Ratio is the relative size of the top 10 inflows to total inflows. Historical data for Coinbase Whale Ratio. When whales are active (over 90%) on Coinbase, the BTC price will likely be going sideways or bearish."
However, the top crypto strategist, Willy Woo, warned that the presence of whales in exchanges was no longer a strong indicator of a market sell-off.
"It used to be that peaks in destruction or dormancy would be a bad sign for the market as old coins have more experienced masters, thus smarter money; this would predict a price drop. These days not always, OG whales also sell bottoms. Smarter money has arrived."
Bottom line
Taking into consideration the bullish trend currently in play at the world's flagship crypto market, Nairametrics' view on Bitcoin remains bullish at least for the mid-term. However, the price needs to cool off at least temporarily, but the timing of such consolidation is pretty unknown, as it could be only for a few days or a protracted consolidation for another week or even longer is hard to tell right now.
Ripple adds Bank of America to payment network
Ripple on its recently updated website disclosed that a leading American bank is now on its payment network, RippleNet.
Ripple on its recently updated website disclosed that a leading American bank, Bank of America is now on its payment network RippleNet, known for the startup's global payment network of banks and leading financial institutions and arch-rival of the SWIFT network.
The fast-growing fintech company gave insights into its growing membership of leading financial firms using its payment network
"The RippleNet Membership is a network of leading financial institutions that partner together to collectively and democratically govern and evolve RippleNet. These institutions work to standardize global cross border transactions…
"It creates a community, regionally and globally, where members can learn and share insights and best practices as their use of RippleNet grows, and build new commercial relationships with other members."
What you must know: RippleNet is a network of institutional payment-providers that include banks and payment providers that use solutions developed by Ripple to provide a seamless experience to send money worldwide.
RippleNet uses a leverage of cutting-edge blockchain technology in streamlining payments services that help in reducing costs.
It should also be added that On-Demand Liquidity (ODL), Ripple's XRP-powered cross-border payments product, is available in the US, Mexico, Europe, the Philippines, and Australia.
Recall that some weeks ago, Nairametrics released reports on how Ripple, the fast-growing fintech juggernaut and owner of XRP, disclosed that its global payments network, RippleNet, was already live in 55 countries including Nigeria, with XRP remittances live in five continents.
RippleNet also stated that its service offerings were available in 95 currency pairs, according to the fintech's redesigned website