The Empirical Truth about an average Nigerian's price point
NBS in a report about poverty and inequality stated that 40% of Nigerians lived below its poverty line of N137,430 a year.
Nigeria's high poverty data is one that we have first, rejected – deemed as untrue, before eventually coming to terms with its sad reality. For a nation with one of the biggest economies of the world, the daunting results speak of a failure that we would rather hide behind the façade of our strong economy or our huge active population.
We, however, couldn't pretend for long because soon enough, Nigeria overtook India, taking its title of the poverty capital of the world.
The National Bureau of Statistics (NBS), in a report about poverty and inequality from September 2018 to October 2019, stated that 40% of Nigerians (82.9 million) lived below its poverty line of N137,430 ($381.75) a year.
The Northern states rank poorest with nine of the top 10 poorest states in the country owing largely to the Boko Haram insurgency, massive unemployment rates, low access to healthcare services, and millions of children out of school – all which have been compounded by the COVID-19 pandemic.
In the most recent estimates, the World Bank estimates that 40 million to 60 million people will fall into extreme poverty (under $1.90/day) in 2020, compared to 2019, as a result of Covid-19, depending on assumptions on the magnitude of the economic shock. Even though the stats in themselves are bad, they hold many other truths. One of such lies in the purchasing power of the average Nigerian.
Poverty and the purchasing power of Nigerians
The World Bank categorizes poverty into three levels: Those who live on less than $1.90 a day, those who live on less than $3.20 a day, and those who live on less than $5.50 a day. Before now, the international poverty line had been set at a dollar-a-day by the World Development Report of 1990. However, it was updated to provide a more accurate description of the real cost of living in different countries.
(READ MORE:NSE, IFC Highlight Gender Implications of COVID-19 in Inaugural Seminar Under the Nigeria2Equal Program)
Being the poorest country in Africa, it is safe to say that the average Nigerian, therefore, falls within the category of less than $1.90 a day, less than $3.20 a day, or less than $5.50 a day. In Naira terms, using an exchange rate of N390 to a dollar, it means the average Nigerian either has N741, N1,248, or N2,145 to spend in a day.
These funds cut across expenses on housing, feeding, clothing, communication etc. The 2019 expenditure pattern report – a measure of Nigeria's spending pattern in both food and non-food items, revealed that 56.65% of the household expenditure in 2019 was spent on food, with the balance of about 43.35 spent on non-food items.
Also, a survey carried out by FinMark Trust in partnership with EFInA, just this month, reveals that Nigerian households are beginning to experience reduced income, lower food consumption, and reduced access to financial and health services following the onset of the COVID-19 epidemic and related lockdowns. Consequently, the low purchasing power is now even lower.
The implication of our purchasing power reveals two core truths:
Industries that do not cover necessities immediately eliminate a huge portion of the populace.
Even businesses that in core industries that are priced above the minimum spending value of the average Nigerian, eliminate millions of potential customers.
More so, these values represent spending spreads. In other words, with N1,248 to spend on pretty much everything, only a smaller percentage will be apportioned to even the most important cost items.
What this means: A business owner with a core product that costs just N1,000, you are already providing a luxury service in the Nigerian context. Items sold under these price points are like recharge cards, sports betting, sachet milk, etc., tend to make solid businesses as a result of their huge share within the spending capacity of most Nigerians.
In truth, the very essence of market segmentation – the division of a broad array of customers into sub groups, is that all businesses cannot cater to all markets.
However, the allure of maintaining low price points could also mean that Nigerians might be getting less value in order to just be able to afford a product. This goes to show the real purchasing power of Nigerians, and it is as instructive as it is worrisome because clearly, our high poverty rate affects every single one of us.
CBN extends Covid-19 forbearance for intervention loans by another 12 months
CBN will continue to charge an interest rate of 5% for its intervention loans for another 1 year.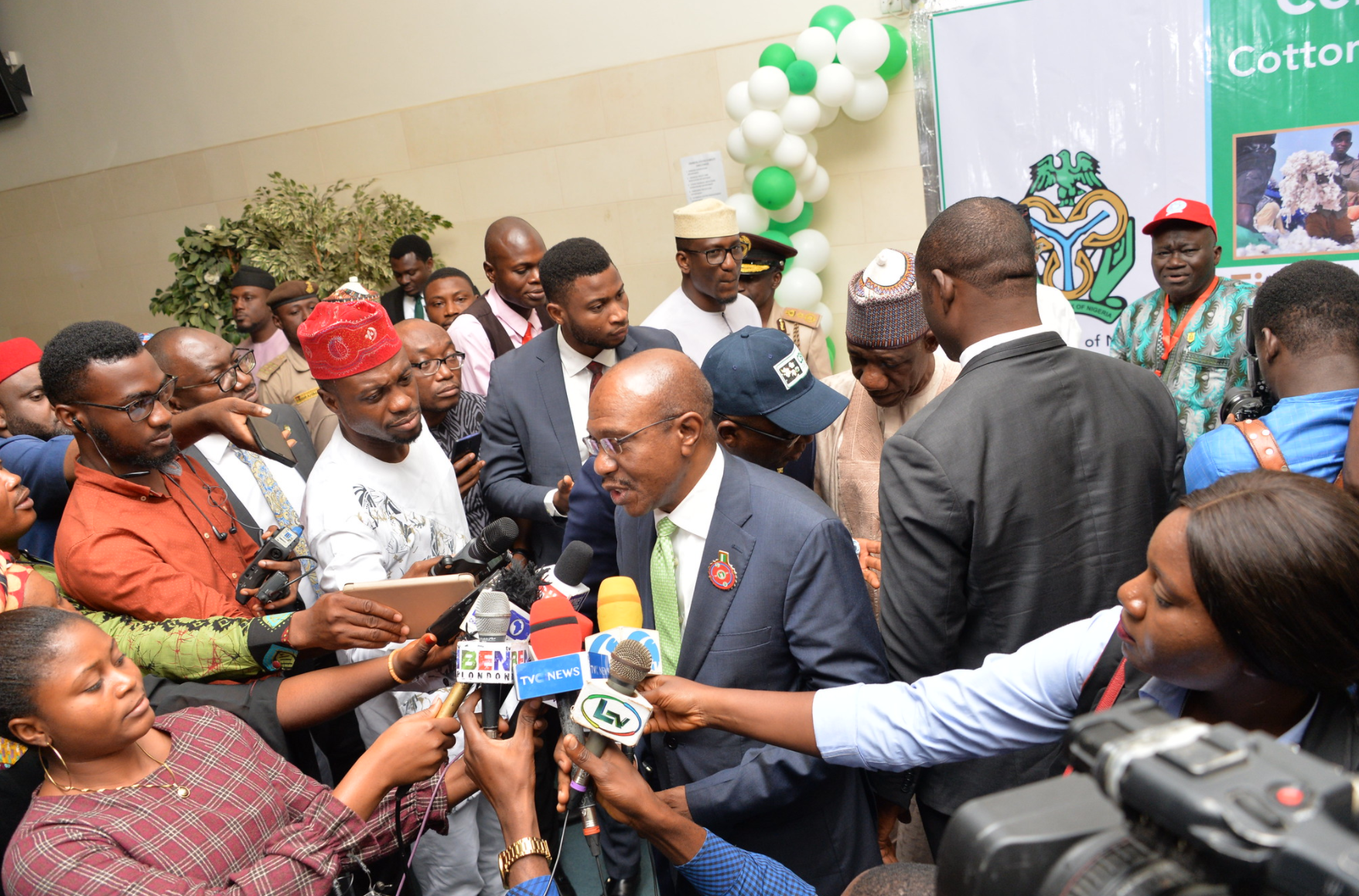 The Central Bank of Nigeria has announced an extension of its regulatory forbearance for the restructuring of its intervention facilities by another 12 months.
In a circular signed by Dr. Kevin Amugo, the Director of Financial Policy and Regulatory. the apex bank said it will continue to charge its borrowers an interest rate of 5% per annum as against the 9% originally offered. The CBN had on March 20th reduced the interest rates on its intervention loans from 9% to 5% as part of its response to the economic crunch brought on by Covid-19 induced lockdowns.
The CBN also offered to rollover moratorium granted on all principal payments on a case by case basis. All credit facilities had been granted a one-year moratorium starting from march 1, 2020 when the pandemic first gripped Nigeria.
READ: Analysing the Central Bank of Nigeria's Dollar Remittance Policy
See excerpt from Circular
"The Central Bank of Nigeria reduced the interest rates on the CBN intervention facilities from 9% to 5% per annum for one-year effective March 1, 2020, as part of measures to mitigate the negative impact of COVID-19 Pandemic on the Nigerian economy."
Credit facilities, availed through participating banks and OFIs, were also granted a one-year moratorium on all principal payments with effect from March 1, 2020.
Following the expiration of the above timelines, the CBN hereby approves as follows:
1) The extension by another twelve (12) months to February 28, 2022 of the discounted interest rate for the CBN intervention facilities;
2) The roll-over of the moratorium on the above facilities shall be considered on a case by case basis.
READ: Nigeria attracts more FDI than FPI for the first time in 4 years
What this means
Companies who secured intervention funds from the CBN or through any of its on-lending banks will continue to service the loans at an interest rate of 5% per annum instead of 9%.
They can also get another year of not needing to pay back the principal sum collection. However, they will need to apply.
Whilst this move helps the small businesses continue to manage their cash flow, it means the CBN will record a reduction in its income extended under such facility.
Regulatory forbearance is a widely adopted concept during an economic crunch and it is meant to help stimulate businesses. These pronouncements if implemented will only affect those who borrow from the CBN or BOI but those who do not will miss out.
Download the circular here.
READ: CBN discloses conditions for assessing N100 billion credit facility, addresses 'process problems'
Senate endorses ex-Service Chiefs as Non-career Ambassadors
The Senate has confirmed President Buhari's nomination of the immediate past service chiefs as non-career ambassadors.
The Nigerian Senate has endorsed the nomination of the past serving Military Service Chiefs as Non-career Ambassadors.
This was confirmed during Tuesday's plenary session and announced in a social media statement by the Nigerian Senate.
Their confirmation follows the consideration of the report of the Senate Committee on Foreign Affairs, Chaired by Senator Adamu Bulkachuwa.
According to reports, the Senate Minority Leader Enyinaya Abaribe, however, questioned the nomination and confirmation of the ex-service chiefs when the Senate had on 3 different occasions called for their sack.
Senator Abaribe also raised issues on the petitions against the former service chiefs and questioned why they were dismissed without explanations.
But Senate President Ahmad Lawan dismissed Senator Abaribe's concerns, ruling that the nomination of the former service chiefs cannot be nullified simply because the upper chamber had called for their sack, noting that this is totally a different assignment.
In his concluding statement, the Senate President, Senator Lawan added that these nominees that have just been confirmed have served this country to the best of their abilities. He appealed to the executive to make sure they use their experience as military men to the best.
"These nominees that we have just confirmed are nominees that have served this country to the best of their ability. Our appeal to the Executive is to make sure they use their experiences as military men to the best," Lawan said.
Lawan, on behalf of the senate, wished them a very successful career in their capacity as Non-Career Ambassadors.
What you should know 
Recall Nairametrics reported earlier this month that President Muhammadu Buhari nominated ex-Service Chiefs for Senate approval as non-career Ambassadors-Designate.
Their appointment came barely a week after their retirement as service chiefs and their replacement with new ones.
This led to a spate of criticisms from some Nigerians who felt that the nation's security situation got worse under their watch.
They were reported to have tendered their resignation from their positions amid heightened calls that they should be sacked due to the increasing rate of insecurity across the country.
Nairametrics | Company Earnings
Access our Live Feed portal for the latest company earnings as they drop.