NSE, IFC Highlight Gender Implications of COVID-19 in Inaugural Seminar Under the Nigeria2Equal Program
"The COVID-19 pandemic has brought about unprecedented changes in our lives and businesses. There is a valid concern that the current economic challenges will exacerbate gender inequality."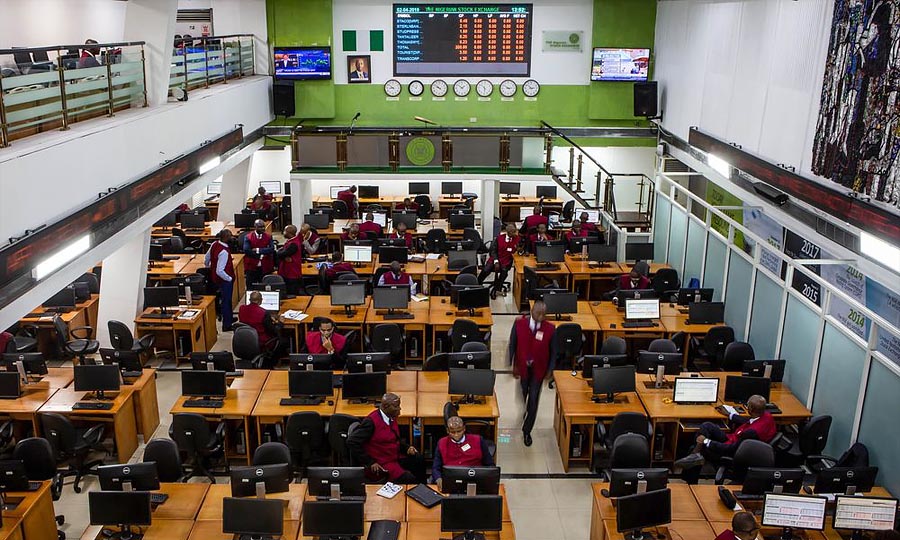 The Nigerian Stock Exchange ("NSE" or "The Exchange") in collaboration with the International Finance Corporation (IFC), has launched the Nigeria2Equal Programme with an inaugural seminar on Monday, 25 May 2020. The webinar, themed, "Gender Implications of COVID-19: Supporting Women as Employees in the New Normal" highlighted the differential socioeconomic impacts of the Coronavirus (COVID-19) on men and women, with women predicted to face more negative impacts.
In addressing concerns around women at home and in the workplace during this crisis, the Head, Shared Services Division, NSE, Bola Adeeko said, "The COVID-19 pandemic has brought about unprecedented changes in our lives and businesses. There is, however, the valid concern that the current economic challenges will exacerbate gender inequality, especially because women are inappropriately represented in the informal sector and they are equally under-represented in more senior levels of management in the corporate world. This seminar, therefore, features a panel of seasoned and experienced experts to discuss best practices on how companies can develop the appropriate actions during and after this pandemic while re-aligning their business structures to the new realities."
READ ALSO: Should Ecommerce and Logistic efforts be the exemption to the Nationwide Lockdown? 
Speaking to the critical need to advance gender equality today, the Country Manager, IFC Nigeria, Eme Lore Essien said "In times of crisis, gender issues can sometimes be relegated to the backseat. The insights shared today bring to the fore to the urgent need for us to think outside the box for more gender-sensitive responses to the needs of the business, particularly in a post-COVID economy. The IFC is committed to providing a platform for knowledge sharing especially for female entrepreneurs who are successfully navigating the world of professionalism whilst balancing home life. We are particularly thankful to the NSE for supporting us in providing one of such platforms today."
The event featured a panel discussants of thought leaders across business, academic and the civil society spaces including: Head, Trading Business Division, NSE, Jude Chiemeka; Director, Sustainable Business Initiative, University of Edingburgh, Professor Kenneth Amaeshi; Country Head, Human Capital, Stanbic IBTC, Funke Amobi; and Chief Executive, CSR-in-Action, Bekeme Masade-Olowola.
READ ALSO: FCMB deepens empowerment of SMEs in Ogun State, as First Lady commends bank
Speakers were in agreement that more women are experiencing increased burden of being traditional caregivers even as families spend more time at home. This to them will inadvertently lead to a decrease in productivity, further reinforcing gender segregation at this time, therefore, leading to heavy job attrition. They emphasized the need for Corporates to be proactive in creating support systems for female employees through frequent engagements, executive coaching, access to professional support, to name a few.
Pension transfer window is open but not all PFAs are good for you…
The Transfer Window now opened by PENCOM gives you the opportunity to jump ship.
Just like birthdays remind us of how old we are getting; it should also remind us of how close we get to retirement.
Many young people have vigorously started saving for their retirement with their referred or prefered choice of Pension Fund Administrators (PFA), but if you are one of them, are you sure that PFA is good for you? PENCOM has opened a Transfer Window so you can freely change your PFA if you feel they are not doing well or if they are not right for you.
Now comes the next questions, "Is my pension safe? how do I know which PFA is good for me?". Don't fret, this short article and chart from http://naijapension.com/ was written to help you.
The list contains the performance of the retiree fund of key PFAs. If your PFA is currently lagging on this list, you have nothing to worry about. You can easily switch to a better PFA and avoid stress later on; the Transfer Window now opened by PENCOM gives you the opportunity to jump ship. Funds to note are Funds II which is the default fund for RSA holders of 49 years and below and Fund III which default fund for RSA holders of 50 years and above.
Other Funds like Fund IV are only for retirees while Fund 1 is request based only however NOT accessible to Retirees and active contributors of 50 years and above
Your preference may differ, but we'd love to know what you think of the list.
Ecobank to pay customers N5 for every dollar received 
Ecobank will pay N5 on every Dollar so beneficiaries will not only get the foreign currency sent from their family and friends abroad, they will also get extra Naira.
Ecobank has implemented the CBN scheme which offers N5 for every Dollar received into domiciliary accounts or as cash over the counter.  Korede Demola-Adeniyi; Head, Consumer Banking, Ecobank Nigeria, who announced this in Lagos stated that the decision is in line with the CBN directive and fully aligns with efforts to encourage the inflow of diaspora remittances into the country. She noted that the "CBN Naira 4 dollar scheme" is an unprecedented incentive for senders and recipients of international money transfers.
Korede Demola-Adeniyi said that the scheme takes effect from 8th March and will run till 8th May, 2021. "Ecobank will pay N5 on every Dollar so beneficiaries will not only get the foreign currency sent from their family and friends abroad, they will also get extra Naira", she stated.
Only recently, Ecobank had a first of its kind virtual Diaspora Summit to discuss opportunities for Nigerians living abroad and the various platforms available to assist them with their investment decisions and remittance needs. The event had major players in the remittance space, diaspora audience, government officials and notable stakeholders in attendance.
Further, the Managing Director, Ecobank Nigeria, Patrick Akinwuntan has disclosed that apart from consistent engagement with Nigerians in the diaspora, Ecobank is leveraging its digital technology to make remittances to Nigeria and Africa easy, convenient and affordable.
Mr. Akinwuntan stated that growing evidence has shown a positive relationship between diaspora remittances and economic growth. "Ecobank will continue to pursue its mandate of helping to enhance the economic development and integration of Africa, through the 33 countries where the bank operates on the continent. Ecobank's Rapidtransfer and mobile app (Ecobank Mobile) enable Africans, wherever they are,  to easily and instantly send money to bank accounts, mobile wallets and agent locations across 33 African countries", he stated.
Ecobank Nigeria, a member of the Pan African Banking Group is committed to supporting Africans in the diaspora by providing advisory services, remittance solutions, investment options and financial planning schemes. The bank also offers mortgages, treasury bills, capital market instruments, among others.
Nairametrics | Company Earnings
Access our Live Feed portal for the latest company earnings as they drop.