New report reveals how companies are adjusting to COVID-19 pandemic
Executives in different industries are seeking innovative ways to protect the health of their employees whilst reinforcing their companies' resilience amid the COVID-19 pandemic.
As the impact of the COVID-19 pandemic on businesses and the economy continues to mount, executives in different industries are also seeking innovative ways to protect the health of their employees whilst reinforcing their companies' resilience.
A new recent report by Philip Consulting examined some these strategies that companies are adopting  to protect their employees, clients, and partners from the effects of COVID-19 were highlighted. Some of these strategies include:
Formation of Crisis Management Teams: Here, organizations create a committee to make policies and provide information to executives and front line staff on topics like awareness, prevention and great hygiene.  They also handle employee safety and other future developments; covering issues like protocols for remote working, daily safety check-in, etc.
(READ MORE: COVID-19: What businesses must do to mitigate crisis)
Monitoring Business Impact: Senior leaders hold dedicated meetings to monitor business impact in efforts to protect or sustain business functions.
Business Support for Clients: Here, Firms develop strategies to communicate with their clients to help them navigate the challenges and uncertainty generated by coronavirus.
Using Virtual Training: There has been a fast expansion of training opportunities within enterprises. A lot of organizations are making use of platforms such as Zoom, Teams etc. to render bespoke training to clients.
It was noted in the report that business leaders and organizations should be prepared for the new normal recovery phase for Covid-19.
READ ALSO: Fending off Recession in Nigeria: Experts Offer some Advice to Presidency
The future of work?
Here are key insights into the new normal that lies beyond the COVID-19 pandemic, and considerations business leaders should factor into planning for the new normal today:
Rapid Acceleration of Digitalization and Innovation: Remote working has triggered a rapid spur in the adoption of technology. Many social distancing strategies have been deployed, hence the explosion of innovation around virtual meetings, video conferencing, virtual classrooms, digital learning, telemedicine and knowledge sharing. Also, the fear of contagion is leading many people to abandon cash payments, thus embracing digital payments via digital channels. This acceleration of digitalization and emerging technologies will generate efficiency gains, thus dominating the working world during the Post COVID-19 era and further drive remote working technologies, such as augmented reality (AR) and virtual reality (VR) systems.
(READ MORE: PwC survey identifies key priorities of Nigerian businesses amid Covid-19 pandemic)
Reinventing Supply Chains and Manufacturing Strategies: The novel Coronavirus crisis has revealed the dangers of relying heavily or solely on factories localized in single countries. The rate of vulnerability is alarming and thus, calls for re-thinking and reinventing of the present supply chain and manufacturing model.
In the world, referred to as the 'new normal', resilient organizations will find a way to mitigate the negative impact witnessed during the COVID-19 pandemic. They will do this by adopting emerging automation technologies, such as robotics and artificial intelligence (AI) vision systems. They will gain competitive advantage by building manufacturing industries locally and most importantly, move businesses from offshoring to near-shoring and even re-shoring of production.
Rapid Increase in Public Health Awareness and Civic Responsibility: The international response to the Coronavirus has revealed the weakness and shortcomings of the global health care systems. The use of surgical masks and disinfectants which is becoming a common practice can become global in no distant time.
Significant Decrease in Business Travel: The Coronavirus pandemic is affecting the travel industry's economy badly. According to the World Travel and Tourism Council, the effect of Coronavirus could cut over 50 million jobs globally in the travel and tourism industry. In the Post COVID-19 world, there will be a significant decrease in business travel due to the over-dependency on virtual conferencing, video-conferencing and other virtual meeting enabling tools.
Rapid Increase in Digital Learning (E-Learning): With schools closing in over 190 countries all over the globe, home-schooling is already on the increase as many are presently leveraging the lockdown as an opportunity for self-development. Children are not left out too, as parents are encouraged to enroll their children in online academic activities, as this helps in developing their skills and discovering their talents. According to UNESCO, the world after COVID-19 will witness a surge in home-schooling activities which will disrupt the traditional schooling system.
(READ MORE: Businesses most affected by COVID-19 outbreak)
Quick Wins for Organizations During the Transition Phase
Thrive Amidst the Challenges
Understand Your Business and Its Operating Model
Risk Management Systems: In transitioning during the pandemic and the recovery phase, organizations must prioritize and develop a comprehensive risk management framework and systems.
Collaboration is Key: As part of the critical action plans required to ensure organizational survival for the new normal, active collaboration through the convening of regular meetings with supply base and customer representatives for pooling ideas is very crucial.
Be Positive: set up a team whose sole responsibility is to champion the development of the business post-COVID-19.
CBN to bar exporters with unrepatriated export proceeds from banking services
The CBN will from January 31, 2021 bar all exporters with unrepatriated export proceeds from accessing banking services.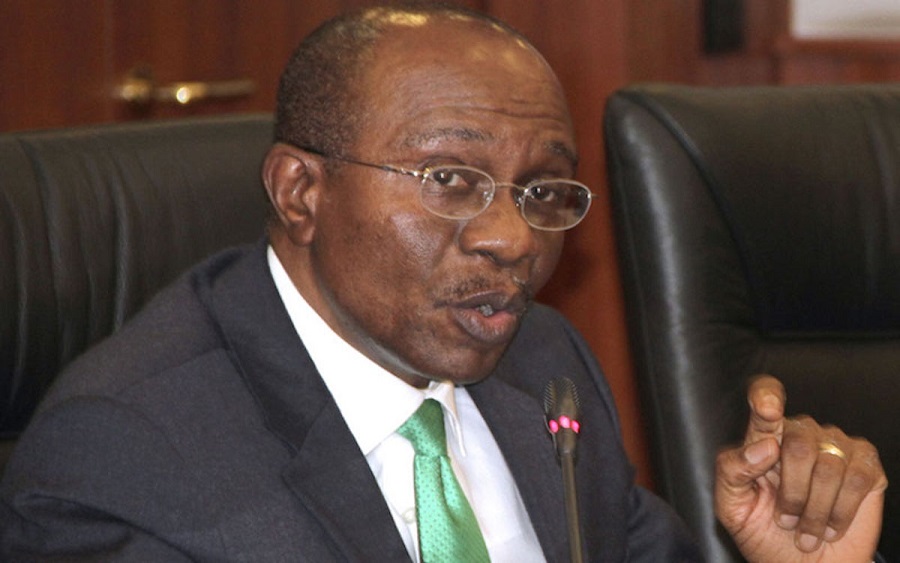 The Central Bank of Nigeria (CBN) has announced the prohibition of all Nigerian exporters who are yet to repatriate their export proceeds, from banking services effective from January 31, 2021.
The apex bank had in an earlier circular warned that failure to repatriate exports within 90 days for oil and gas and 180 days for non-oil exports constitute a breach of the extant regulation.
Analysts believe that the directive is part of a monetary control mechanism by policymaker to maintain relative stability in the exchange rate, especially after the pandemic created a wide disparity between the official exchange and the parallel market rates, eliminating incidences of over-invoicing, transfer pricing, double handling charges, etc.
In lieu of this, all concerned exporters are urged to comply with the directive before the specified date.
What you should know
According to Bloomberg sources, the new directive applies to exports up until June last year.
In a bid to ensure prudent use of foreign exchange resources, the Central Bank of Nigeria had earlier instructed authorised dealers and exporters to only open forms M for letters of credit, bills for collection and other forms of payment
Niger Insurance Plc gets shareholders nod to restructure business
Niger Insurance Plc has announced plans to restructure its insurance business into distinct but mutually dependent business entities.
Niger Insurance Plc has obtained shareholders' approval to restructure its insurance business into general, life and business insurance, with each segment to be structured as a separate legal entity.
This is part of the resolutions passed at the 50th Annual General Meeting of Niger Insurance Plc., held on 20th of January, 2021 at Peninsula Hotel in Lekki, Lagos.
The decision to restructure the company is in a bid to make it more efficient and profitable to stakeholders, especially as efforts are geared towards overturning a loss of about 1,1723.2% Year-on-Year, earlier made by the company in its last reported financial statement, Q2, 2020, as reported by Nairametrics.
Other key decisions reached at the 50th AGM include;
The re-appointment of Mr Ebi Enaholo and Mrs. Olufemi Owopetu as Directors of the company.
Acceptance of the presented financial statement for the year ended December 31, 2019 and the report of the audit committee, directors and auditors.
Directors were authorized to fix the remuneration of the auditors.
Directors were authorized to appoint external auditors to replace retiring auditors of the company.
The appointment of four individuals as members of the audit committee.
A decision to restructure the company's business capital was also reached.
In case you missed it: The shareholders of Niger Insurance Plc in the 49th Annual General Meeting approved the decision by the company's board to raise additional capital to the tune of N15 billion, in a bid to meet the revised recapitalization targets for general and life insurance companies.
What you should know: The House of Representatives had in December 2020 directed NAICOM to suspend the mandatory deadline for the first phase of 50%-60% of the minimum paid-up share capital for insurance and reinsurance firms.
Nigeria's Qua Iboe crude exports resume as ExxonMobil lifts force majeure
ExxonMobil has lifted a force majeure on Nigeria's Qua Iboe crude oil exports as production resumes.
ExxonMobil has lifted a force majeure on Nigeria's Qua Iboe crude oil export terminal, as crude exports resume for the first time in almost six weeks after a fire at the terminal halted operations.
This is according to a company spokesman yesterday, who confirmed the company had lifted force majeure on Qua Iboe crude loadings.
Qua Iboe production started to ramp up to normal levels of 200,000 b/d in the past week, according to sources, with the release of both the February and March loading programs.
The VLCC Dalia was also in the process of loading a 1-million-barrel stem at the Qua terminal since January 21, 2021, according to data intelligence firm Kpler. This will be the first export of Qua Iboe since December 15, 2020, after a fire hit the facility and injured two workers.
The company has been under pressure since the closure and prices have taken a hit as a result of the disruption. S&P Global Platts last assessed the grade at a discount to Dated Brent of 50 cents/b, down from a premium against the benchmark in December.
Bonny Light, a mainstay Nigerian crude which typically trades at roughly the same level as Qua Iboe, was last assessed 30 cents/b higher.
What they are saying
One trader said: "If you get a cargo of Qua now it could be 50 cents to a dollar below Bonny even – a January cargo is completely out of cycle and the reliability issues mean people won't touch it."
Another trader stated that: "[The return of Qua Iboe] is not what West African crude assessments (WAF) differentials needed."
What you should know
Qua Iboe is one of Nigeria's largest export grades, and is very popular among global refiners, with India, the US, Canada, Italy, Spain, Indonesia, and the Netherlands being key buyers.
Qua Iboe is light sweet crude, which has a gravity of 36 API and sulfur content of 0.13%. The crude, produced from fields 20-40 miles off the coast of southeast Nigeria, is brought to shore at the Qua Iboe terminal via a seabed pipeline system.
Indian demand has steadied following a buying spree late last year, and European demand has been hit by renewed coronavirus lockdowns in the region.
Prices for Nigerian crude have suffered in recent weeks, even with lower supply due to the outage.
February and March loading programs have been issued for Qua Iboe averaging 169,643 b/d and 153,226 b/d respectively.
Production of this key grade ranged between 180,000-220,000 b/d in 2020, according to S&P Global Platts estimates.