GTBank, Zenith, Access, FBN, UBA spend N4.7 billion on CSR in 2019
GTBank Plc, Zenith Bank, Access Bank, First Bank of Nigeria (FBN), and United Bank of Africa (UBA) Plc spent over N4.7 billion on their Corporate Social Responsibilities in 2019.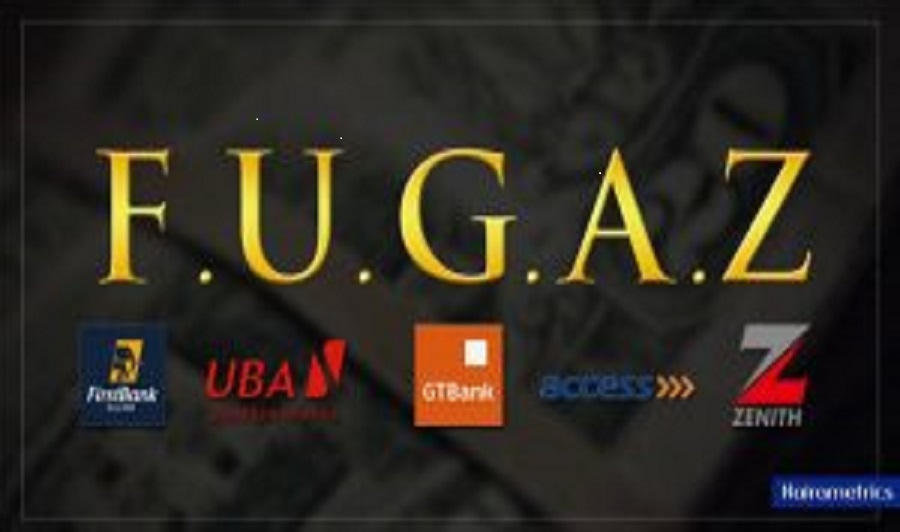 GTBank Plc, Zenith Bank, Access Bank, First Bank of Nigeria (FBN), and United Bank of Africa (UBA) Plc spent over N4.7 billion on their Corporate Social Responsibilities in 2019.
While Zenith Bank Plc spent N2.715 billion, lower than N3.06 billion recorded in 2018; UBA spent N753 million against N1.04 billion in 2018, and GTBank spent N505 million in 2019 against N928.07 million in 2018.
Access Bank investments on its Corporate Social Responsibilities initiatives dropped from N376.75 million in 2018 to N364 million by the end of 2019. FBN's expenses on CSR also dropped from N831 million in 2018 to N348 million in 2019.
Findings revealed that the Tier 1 financial institutions spent higher than they did in 2018, as the worth of their donations dropped from N6.23 billion to N4.7 billion in 2019.
[READ MORE: GTBank, Access, Zenith, UBA, FBN loans rise to N9.28 trillion in six months]
Details
GTBank
Community Development – N376.74 million
It carried out 106 projects in Nigeria, Ghana, and Tanzania through its Social Responsibility Challenge in 2019. The staff of 98 branches in Nigeria and two of our subsidiaries in Ghana and Tanzania participated in the challenge. Through the "Simple Change Big Impact programme", it supported NGOs to execute 20 projects in different parts of Nigeria by providing funds totalling ₦20 million.
Education – N117.31 million
In terms of promoting education, the Bank donated a sum of ₦150 million to 72 different students as scholarship contributions in 2019. It organised a monthly reading event involving 200 students to promote reading culture; trained 2,133 students on savings across 14 schools in 6 states in Nigeria during Financial Literacy Day in March 2019, amongst others.
The bank initiated Painting the future for tomorrow's leaders when it engaged children with a 4-week Art635 Summer programme where they explored and harnessed their creativity through painting, sketching and photography. It also promoted creative expressions through writing, harnessed art for economic development, conducted capacity building for female photographers, and preserved historical artifacts and monuments among others.
Zenith Bank
The financial institution spent N573 million, (lower than the N3.06 billion in 2018) on various state governments' security funds. Others are:
Global Citizen Award (N362 million);
Various Conference and Seminar (N314 million);
financial inclusion project (N120 million),
medical assistance to the underprivileged (N245 million);
educational support to Nigerian schools (N145 million);
Information Communication Technology (ICT) centres for educational firms (N45 million);
MUSON (N204 million);
Road and Drainage (N66 million);
CFA Society of Nigeria, Musical Society of Nigeria, Centre for Value in leadership youth empowerment and Louisville girls high school among others. (N20 million)
READ ALSO: Promotions, lay-offs as UBA effects corporate right sizing
Access Bank
The Bank identifies with the aspirations of the communities and the environments in which it operates. It made contributions to charitable and non-charitable organisations amounting to N364.7 million, lower than the N367.02 million it spent in 2018.
The financial institution spent fortunes on its contribution towards deepening financial inclusion in Nigeria;
Lagos State Security Trust Fund
National MSME clinics in Nigeria
Donations to 2018 Brains Initiative; and
Sponsorship of Capacity Building Programme for the Association of Senior Staff of Banks Insurance & Financial Institutions (N10 million).
UBA
The bank engaged in various community development initiatives either directly through UBA Foundation, its special purpose vehicle for Corporate Social Responsibility, or in partnership with credible non-governmental organisations and public institutions. They are:
ST Pius Xth Grammar School, Delta (N84.03 million);
International Day of the Africa Child/UBA Read Africa (N51.49 million);
Ambrose Ali University, Edo State (N49.39million);
Lagos Chamber of Commerce (N3 million);
Obafemi Awolowo University (N4.13 million);
Bowen University (N2.70 million);
 National Essay Competition (N3.79 million);
Lagos State Security Trust Fund (N50 million);
National Youth Service Corps (N17.03 million); and
Chartered Institute of Bankers of Nigeria (N1 million) among others.
[READ ALSO: GTBank removes all Bank Charges for Young Undergraduates on its GTCRea8 Account Product]
FBN Holding
FBN's Corporate Responsibility and Sustainability (CR&S) involves meeting the needs of its current stakeholders now and in the future. It goes beyond financing economic activity in a responsible way of ensuring an inclusive, positive impact on our communities. It is about creating long-term stakeholder value by adopting the opportunities and managing the associated environmental, social and governance risks. It concentrated on areas like:
Deepening Wealth Creation for Women across the Nation: Through FirstGem, its passion and drive to increase the number of women who take pride of place in business and wealth creation intensified. FirstGem is a bespoke solution to foster women empowerment across all socio-economic strata.
Supporting SMEs in Growing the Nation's GDP:  The Bank organised several empowerment programs for SMEs tagged 'SME Connect Series'. This initiative provides 360 degrees of support to startups and scale-ups, offering practical and realistic solutions to numerous business challenges encountered.
Youth Empowerment Series: This is a program designed to sensitise children and young adults on issues relating to financial literacy with focus on financial discipline, savings, investment, and career guidance. In 2018, children between the ages of 10 to 24 years were hosted at the 2nd edition of the Youth Empowerment Series which attracted about 1,350 youths across the Lagos metropolis.
Employee Giving and Volunteering: Its Employee Giving and Volunteering programme was set up to encourage employees to give back to the community and instill the integral corporate culture of giving.
Renovation of classrooms and donation of Boreholes: The Company renovated two blocks of classrooms at a primary school and also donated boreholes to both the primary school and the neighbouring secondary school located in a village near Abraka, Delta State among others.
In all, Nairametrics found that the total amount spent by the Tier 1 banks dropped from N6.235 billion in 2018 to N4.72 billion at the end of the 2019 financial year-end. This could be a pointer that the financial institutions are trying to cut costs ahead of uncertainties that have laced the Nigerian economies.
Exchange rate falls again at NAFEX window as #EndSARS protests escalates
The Naira depreciated against the dollar at the Investors and Exporters (I&E) window closing at N386/$1.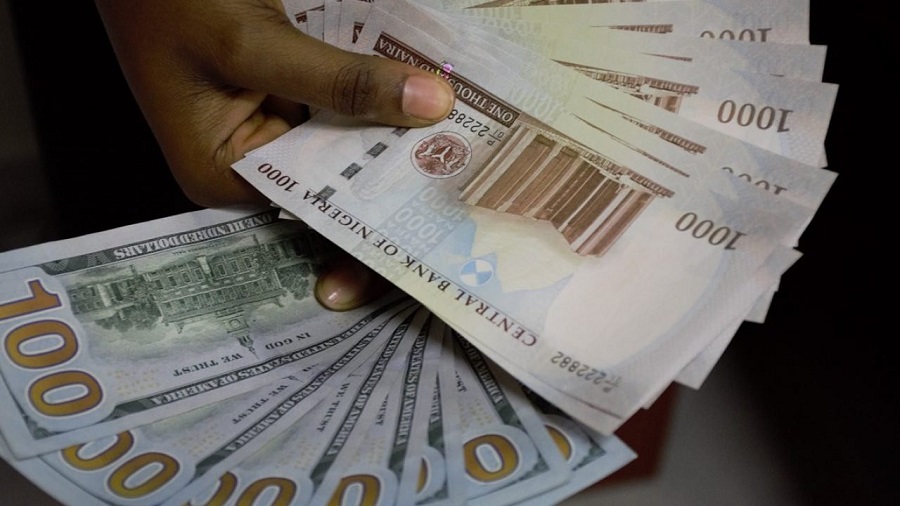 Nigeria's exchange rate at the NAFEX window depreciated against the dollar to close at N386/$1 during intraday trading on Monday, October 19.
Also, the naira remained stable against the dollar, closing at N462/$1 at the parallel market on Monday, October 19, 2020, as the protest against the special anti-robbery unit (SARS) and police brutality by the Nigerian youth escalates with its impact on business activities across the country
Parallel market: According to information from Abokifx, a prominent FX tracking website, at the black market where forex is traded unofficially, the Naira remained stable against the dollar to close at N462/$1 on Monday. This was the same rate that it exchanged for on Friday, October 16.
Current developments
The local currency had strengthened by about 7.8% within the one week in September at the black market, as the CBN introduced some measures targeted at exporters and importers, in order to try to boost the supply of dollars in the foreign exchange market, and reduce the high demand for forex by traders. The measure
The CBN has sold over $500 million to BDCs since they resumed forex sales on Monday, September 7, 2020. This was expected to inject more liquidity to the retail end of the foreign exchange market and discourage hoarding and speculation.
However, the exchange rate against the dollar has remained volatile after the initial gains made, following the CBN's resumption of sales of dollars to the BDCs.
The President of the Association of Bureau De Change Operators, Aminu Gwadebe, said he expects the impact of the extra liquidity in the market to be gradual.
Despite the drop in speculative buying of foreign exchange, the huge demand backlog by manufacturers and foreign investors still puts pressure and creates a volatile situation in the foreign exchange market.
NAFEX: The Naira depreciated against the dollar at the Investors and Exporters (I&E) window on Monday, closing at N386/$1.
This represents a 17 kobo drop when compared with the N385.83/$1 that it exchanged for on Friday, October 16.
The opening indicative rate was N386 to a dollar on Monday. This represents a 38 kobo gain when compared to the N386.38 that was recorded on Friday.
The N392.30 to a dollar is the highest rate during intraday trading before closing at N386. It also sold for as low as N380/$1 during intraday trading.
Forex turnover: Forex turnover at the Investor and Exporters (I&E) window declined by 3.6% on Monday, October 16, 2020.
According to the data tracked by Nairametrics from FMDQ, forex turnover dropped from $125.40 million on Friday, October 16, 2020, to $120.93 million on Monday, October 19, 2020.
The CBN is still struggling to clear the backlog of foreign exchange demand, especially by foreign investors wishing to repatriate back their funds.
The drop in forex supply after the huge increase 2 trading days ago reinforces the volatility of the foreign exchange market. The supply of dollars has been on a decline for months due to low oil prices and the absence of foreign capital inflow into the country.
As part of the measure to check forex abuse and check illegal transactions, the CBN last month directed the freezing of accounts of about 38 companies.
The average daily forex sale for last week was about $169.93 million, which represents a huge increase from the $34.5 million that was recorded the previous week.
Total forex trading at the NAFEX window in the month of August was about $857 million, compared to $937 million in July.
The exchange rate is still being affected by low oil prices, dollar scarcity, a backlog of forex demand and a shaky economy that has been hit by the coronavirus pandemic.
According to Reuters, currency traders said that the naira is expected to be stable this week as banks limit foreign exchange transactions by both firms and individual buyers on the unofficial black market to curb speculation.
#EndSARS: FG expects increase in Covid-19 cases in the next 2 weeks
FG has warned that the ongoing #EndSARS protest may spark up a second wave of coronavirus.
The Federal Government has warned that Nigerians should expect an increase in the number of coronavirus cases across the country in the next 2 weeks.
This is due to the total disregard of the preventive measures against the virus during the ongoing nationwide #EndSARS protest which has been witnessing huge gatherings.
This disclosure was made by the Chairman of the Presidential Task Force (PTF) on Covid-19, who is also the Secretary to the Government of the Federation (SGF), Boss Mustapha, at the national briefing of the task force in Abuja on Monday, October 20, 2020.
He said despite the appreciable success recorded so far in the fight against COVID-19, the ongoing protest may spark up a second wave of the virus.
Mustapha said, "I can say it authoritatively that with the ongoing protest across the country, in the next two weeks the cases of COVID-19 would have increased. Each and everyone that attended the protest and did not put up any form of protection is likely going to spread the virus. When people contract the virus during the protest gathering, they will go back home and spread it.
"This is one of the reasons why we must be extremely careful when we congregate because when you gather together in such an atmosphere where people don't wear face masks or maintain the social distance you are creating a potential opportunity for carriers to spread the virus.
"So far we have done pretty well as a country but this protest is like a setback and we must avoid a situation where we will have a resurgence. Countries that thought they have overcome are dealing with the second wave. We are extremely lucky as a nation and we should be careful of any situation that can warrant the second wave."
He said any mass gathering that does not adhere to the non-pharmaceutical interventions that have been put in place, like wearing of face masks, social distancing, and keeping personal hygiene, becomes a super spreader event.
What it means: With the expected spike in the number of Covid-19 cases due to these protests across the country, Nigeria runs the risk of having a second wave of the coronavirus outbreak which had before now been on a decline. This could lead to the resumption of lockdown measures by the government, in order to contain the spread of the pandemic.
COVID-19 Update in Nigeria
On the 19th of October 2020, 118 new confirmed cases were recorded in Nigeria
The spread of novel Corona Virus Disease (COVID-19) in Nigeria continues to record increases as the latest statistics provided by the Nigeria Centre for Disease Control reveal Nigeria now has 61,558 confirmed cases.
On the 19th of October 2020, 118 new confirmed cases were recorded in Nigeria, having carried out a total daily test of 11,794 samples across the country.
To date, 61,558 cases have been confirmed, 56,697 cases have been discharged and 1125 deaths have been recorded in 36 states and the Federal Capital Territory. A total of 590,635 tests have been carried out as of October 19th, 2020 compared to 578,841 tests a day earlier.
COVID-19 Case Updates- 19th October 2020,
Total Number of Cases – 61,558
Total Number Discharged – 56,697
Total Deaths – 1,1125
Total Tests Carried out – 590,635
According to the NCDC, The 118 new cases are reported from 10 states – Lagos (51), Rivers (26), Imo (12), Osun (8), Plateau (6), FCT (5), Kaduna (4), Ogun (3), Edo (2), Niger (1)
Meanwhile, the latest numbers bring Lagos state total confirmed cases to 20,696, followed by Abuja (5,923), Plateau (3,587), Oyo (3,415), Rivers (2,735), Edo (2,645), Kaduna (2,532), Ogun (1,983), Delta (1,812), Kano (1,741), Ondo (1,657), Enugu (1,313),  Kwara (1,050), Ebonyi (1,049), Osun (916), Katsina (904), Abia (898), Gombe (883).  Borno (745), and Bauchi (710).
Imo State has recorded 610 cases, Benue (484), Nasarawa (478), Bayelsa (403),  Ekiti (329), Jigawa (325), Akwa Ibom (295), Anambra (275), Niger (274), Adamawa (248), Sokoto (162), Taraba (117), Kebbi (93), Cross River (87), Zamfara and Yobe (79), while Kogi state has recorded 5 cases only.
READ ALSO: COVID-19: Western diplomats warn of disease explosion, poor handling by government
Lock Down and Curfew
In a move to combat the spread of the pandemic disease, President Muhammadu Buhari directed the cessation of all movements in Lagos and the FCT for an initial period of 14 days, which took effect from 11 pm on Monday, 30th March 2020.
The movement restriction, which was extended by another two-weeks period, has been partially put on hold with some businesses commencing operations from May 4. On April 27th, 2020, Nigeria's President, Muhammadu Buhari declared an overnight curfew from 8 pm to 6 am across the country, as part of new measures to contain the spread of the COVID-19. This comes along with the phased and gradual easing of lockdown measures in FCT, Lagos, and Ogun States, which took effect from Saturday, 2nd May 2020, at 9 am.
On Monday, 29th June 2020 the federal government extended the second phase of the eased lockdown by 4 weeks and approved interstate movement outside curfew hours with effect from July 1, 2020. Also, on Monday 27th July 2020, the federal government extended the second phase of eased lockdown by an additional one week.
On Thursday, 6th August 2020 the federal government through the secretary to the Government of the Federation (SGF) and Chairman of the Presidential Task Force (PTF) on COVID-19 announced the extension of the second phase of eased lockdown by another four (4) weeks.
READ ALSO: Bill Gates says Trump's WHO funding suspension is dangerous