Experts outline what SMEs must do to attract fund, investors in 2020 
In order to bridge the gap between funding and SMEs, business experts at the Nairametrics 2020 Economic Outlook discussed factors discouraging investors and proffer solutions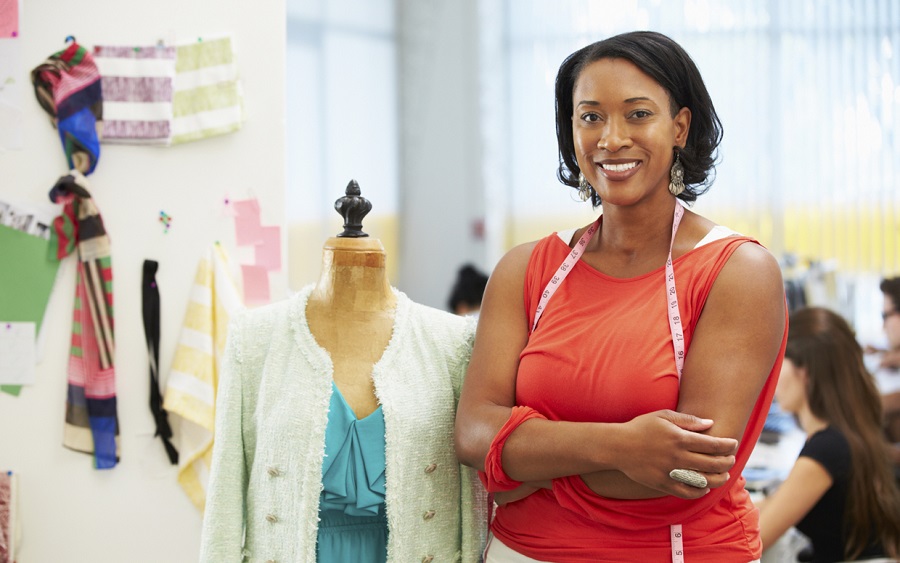 One of the challenges Small and Medium Enterprises (SMEs) have continued to face is access to funding. This has been a major concern for many budding entrepreneurs, and in order to bridge the gap between funding and SMEs, business experts at the Nairametrics 2020 Economic Outlook discussed factors discouraging investors and what SMEs need to do to attract funding and investors.
There are investors willing to take risk in a startup, but majority of the private equity firms and venture capitalists focus their resources on the tech space in Nigeria, abandoning fast-moving consumer goods (FMCG) and other SMEs. This is because most tech startups have structured and well-outlined business strategies that are missing in SMEs.
Why SMEs are struggling to get investors
Trust issues: Responding to a question from one of the participants at the Nairametrics 2020 Economic Outlook, Cheta Nwanze, Lead Partner, SBM Intelligence, said Nigeria being a low trust country has a negative impact on investors' willingness to invest in small businesses.
Nwanze said despite the trust issues affecting Nigeria's image, there are individuals who still attract capital from investors only to use the funds for their personal gains, rather than for the growth of the business; this, he said, is telling on the reluctance of investors to infuse capital into small businesses.
He said, "In terms of investing into small businesses in Nigeria, there's a reason why it's not always being talked about. We are a low trust society. People will invest in somebody, and instead of the person to do what he presented to do, he's in Canada. He took that money to set himself up for new life."
"The fact that these things can even happen in a country that has a poor culture of accountability, then expecting people to come invest in a company that is just starting becomes harder, the risks are higher, and as a result, the entry threshold becomes a lot higher."
[READ MORE: Devaluation: Experts highlight trends clouding economy's growth in 2020)
Lack of patient investors: According to Nwanze, the investor market in Nigeria isn't flooded with patient investors. Some investors don't play the long game with their funds, they want quick returns six months after investing in a business, "Patience capital is not always available. I have had that experience personally, when I tried to start a business and the investor, six months later, was already asking for return. So we have a problem of too many people expecting a miracle. We are not a very process-driven people.
"So, these are some of the (challenges). I want to ask a question, can you name many Nigerian-owned businesses that have been around since 1960? If we don't have that many, it tells you where the problem is."
Meanwhile, Economic expert and Research Analyst, Wale Smith, also said Nigerians are often reluctant to allow outsiders buy into their family businesses, unlike the western world. Some individuals find it hard to let go of control of their businesses, thereby affecting the interest of investors in SMEs in Nigeria.
What SMEs need to do to attract investors
Structuring, scaling and brand awareness: Smith opined that business structure of these SMEs is one of the reason investors shy away. Smith said structure is important if small business owners want to pull the attention of investors. He explained that the structure has to be one that the owner can't just wake up one day and clear the business and leave.
[READ ALSO: Avoid stocks, experts list business ideas for 2020)
For Smith, that's another reason investors stay away from SMEs. He added that scaling is also important because if the business is too small or stays small for a long time, it might discourage investors. According to him, owners of small businesses need to adopt scaling their businesses to attract bigger investors.
He further stated that, "SMEs need to tell their stories more, put their story out there because there's no way one (investors) will know if a (small) business is doing very well. The only business we see doing very well are those that are big enough to draw attention."
Structure financial needs: For Professor Yomi Fawehinmi, a former lecturer at the University of Lagos, SMEs need to structure their businesses in a way that makes financing or funding easy for investors.
He explained that, "If you have a farm, don't tell them (investors) to come invest in your farm, tell them to invest in a set of chicken. If you want to do broilers for instance, tell the person I want to buy broilers, this is what it will cost me, give me money, let's do this business together.
"For instance, if you have a barbing salon, don't tell them to invest in the salon, tell them to buy a chair and put their staff there to be the barber. Because that's what Uber did. Uber is a carless organisation. They created structure for you to go and buy a car and put it there. The problem is that, we don't create structures for rational people to put their money." 
Determine investor-type for business: Small business owners were also advised to determine what kind of investors or shareholders they need for their businesses at the start.
According to the founder of Nairametrics, Ugochukwu Obi-chukwu, some businesses could either need funds from investors or shareholders with the right networks.
He said SMEs need to determine which is more important to their businesses first. "You need to have determined at the start of your business, what type of funds you are looking for. When you determine the kind of funds you are looking for, then you can now start to structure your business along those lines."
Obi-Chukwu explained that SMEs need to decide what they want from shareholders or investors. Do you want their funds, or networks and advise? You need to determine which is more important to your business first. Also, what type of networks does the small business owners have, you need to associate with the right people that can help grow your business either through finance or creation of opportunities for your business.
He also suggested that small businesses take branding seriously. According to Obi-Chukwu, brand equity is very significant to businesses.
Meanwhile, Uade Ihime advised that when small businesses are set up, it is important to set up the businesses with the future in mind.
"Don't set your business as a small business; set it up like the structure you want to see in the next ten years," Ihime said. He added that it is difficult for investors to put their money into small businesses if they can't see the future.
Ihime also stated that owning a family business does matter as most businesses that drive the world are family businesses but structure is what set them apart from that of Nigeria.
Bonny light up by over 5%, inches closer to $40
Crude oil prices, against earlier predictions, surged past the $40 per barrel mark in the early hours of Wednesday – the highest in almost 3 months.
As part of signs that the global oil market is moving closer to rebalancing, Nigerian Bonny light price against earlier predictions, surged closer to $40, as it closed at $37.57 per barrel mark, up by 5.57% on Wednesday.
This is coming against the backdrop of a decline in crude oil inventory by 483,000 barrels for the week ending May 29, as estimated by the American Petroleum Institute (API) on Tuesday, and signs that OPEC+ producers are close to agreeing on a short extension of their historic deal to cut output.
According to data from oilprice, the Brent crude was sold for $39.79 per barrel. The American WTI dropped to $36.79 per barrel.
Meanwhile, Russia and some other OPEC+ member countries are pushing for an extension by a month or 2 of the current output cut of 9.7 million barrels per day beyond June. This is within the 1-3 months' extension that Saudi Arabia is pushing for.
(READ MORE:Crude oil prices rally as investors remain optimistic about oil production cut)
Either way, the market likes the idea of more cuts, with the understanding that going through with the earlier agreed output cut after June, will not be enough to draw down the global oil glut that is negatively affecting prices and building up inventories.
Analysts had predicted an inventory build of over 3 million barrels, and last week, the API had predicted a crude oil inventory of 9.731 million barrels. Meanwhile, the Energy Information Administration (EIA) estimated that the inventory was going to be up by 7.9 million barrels by last week.
NNPC unveils COVID-19 contacts tracing app, marketers to buy petroleum products online
NNPC has developed a contact tracing software application that would be deployed in all its location across the country. 
The Nigerian National Petroleum Corporation (NNPC), has, as part of its contribution to curb the spread of the dreaded coronavirus disease, has developed a contacts tracing software application that would be deployed in all its location across the country.
This was disclosed in a press release by the Group General Manager, Group Public Affairs Division NNPC, Dr. Kennie Obateru on Wednesday June 3, 2020.
Obateru, while quoting NNPC's Group General Manager, Information Technology Division (ITD), Danladi Inuwa, said the novel app was part of the oil company's sectoral contribution to the containment of the spread of the pandemic within its formations and ministries, departments and agencies of the government.
This is in line with the Transparency, Accountability and Performance Excellence (TAPE) agenda of the present Leadership of the NNPC, and the commitment to continually deploy Information and Communications Technology (ICT) for the purposes of operational efficiency and accountability within the corporation's system.
(READ MORE:Just In: PPPRA reduces petrol price to N121.50 per litre)
According to Inuwa, "The Contacts-Tracing Solution is ready to be deployed, all the technical testing has been done and the solution is ready to go live. Everywhere you go around NNPC locations would be covered by this novel application which would reveal all information about persons visiting any official and should there be any medical challenge, the NNPC Medical would be able to track from the information at the database all the contacts and advise properly,"
He said the application could also be used by members of staff of the corporation to document their private visitors at their homes, stressing that the novel application would enable the workforce to adjust adequately to the 'new normal' way of living to minimize the spread of the disease.
The IT expert stated that in order to minimize human contacts in business transactions at the Petroleum Products Marketing Company (PPMC), a Downstream subsidiary of NNPC, in the face of COVID-19, the corporation has also deployed a Sales and Distribution application in the Oil and Gas Secondary Model Portal that would enable marketers buy petroleum products online.
He said the application, known as the Customer Express, would also enable marketers to register, validate and revalidate their Bulk Purchase Agreements online within a week, adding that the portal provides a dashboard that enables the corporation to track every molecule of products being imported, transported and sold at every given time.
(READ MORE:Petrol: OMCs to resume importation of Petrol)
Inuwa said, "The Portal shows what product is in transit in terms of volume, what quantity is in the jetty, what volume has gone into the pipelines, what quantity has gone into NNPC depots, private depots, and refinery depots. So, we have an accurate accounting of every molecule of products that we have in our system,"
Inuwa also pointed out that the members of Major Marketers Association of Nigeria (MOMAN) are now buying products online seamlessly while the Independent Petroleum Marketers Association of Nigeria (IPMAN), Depot and Petroleum Marketers Association of Nigeria (DAPMAN) and other relevant Downstream stakeholders are expected to start transacting business on the platform soon.
He stated that an application that can show the volume of stocks in the tanks of all NNPC Retail stations across the country has equally being deployed and the ticketing digitized, affirming that more technological innovations would be deployed in the months ahead.
Despite COVID-19, Lagos State Government says Q1 budget performance rose to N163.2 billion
This performance, according to the Lagos State Commissioner for Economic Planning and Budget, Mr. Sam Egube, "is higher than the 68% (N148.3 billion) recorded for the same period in 2019."
In spite of the challenges posed by the COVID-19 pandemic, the Lagos State Government recorded a 56% budget performance in Q1 2020 with N163.2 billion in revenue, N14.9 billion more than Q1 2019.
This performance, according to the Lagos State Commissioner for Economic Planning and Budget, Mr. Sam Egube, "is higher than the 68% (N148.3 billion) recorded for the same period in 2019."
Speaking at the press briefing on Wednesday, Egube noted that the downside of the COVID-19 pandemic had necessitated a 21% reduction in the go-forward budget size, to make the budget realistic.
In preparation for the post-COVID-19 economy, the government is working out terms to harness public and private investments towards creating a strong mixed-sector economy, expanding social services, and environmental stability.
(READ MORE:Lagos State partners Microsoft to train 18,000 teachers)
According to Egube, "the government will also restart the Lagos State economy by focusing on job creation, economic stabilisation, and fiscal consolidation, in addition to re-imagining the way Lagos operates, focusing on digitisation, business environment reforms and economic diversification."
All of these are geared towards neutralizing the adverse effects of the pandemic on the economic planning of the state, and building a strong response focused on food security, economic intervention, and public safety.
The government had also assured that the impact of the pandemic on the economy of Lagos state will be minimal, as palliatives have been structured to ensure that residents thrive beyond the crisis.
The State govt has said that the impact of COVID-19 on the State's economy will be very minimal, assuring residents that the present administration has developed a holistic plan to ensure that Lagos thrives during and beyond the crisis#LASG
Read More.. https://t.co/D5HKLLIvUD pic.twitter.com/9EoGkvS6zK

— The Lagos State Govt (@followlasg) June 3, 2020
Creating a resilience committee
The commissioner added that during Q1 2020, the government inaugurated the Lagos State Resilience Committee which worked with the ministry of economic planning and budget to assess the state and develop a resilience strategy.
(READ MORE:COVID-19: Lagos receives N200 Million, 5 ambulances from BUA Foundation)
"The initiative is aimed at improving the resilience of the State and its ability to bounce back from adversity", Egube explained.
The strategy entails building "efficient power, effective mass transit systems, access to potable water and key infrastructure to support a growing economy and achieve social progress".