Experts outline what SMEs must do to attract fund, investors in 2020 
In order to bridge the gap between funding and SMEs, business experts at the Nairametrics 2020 Economic Outlook discussed factors discouraging investors and proffer solutions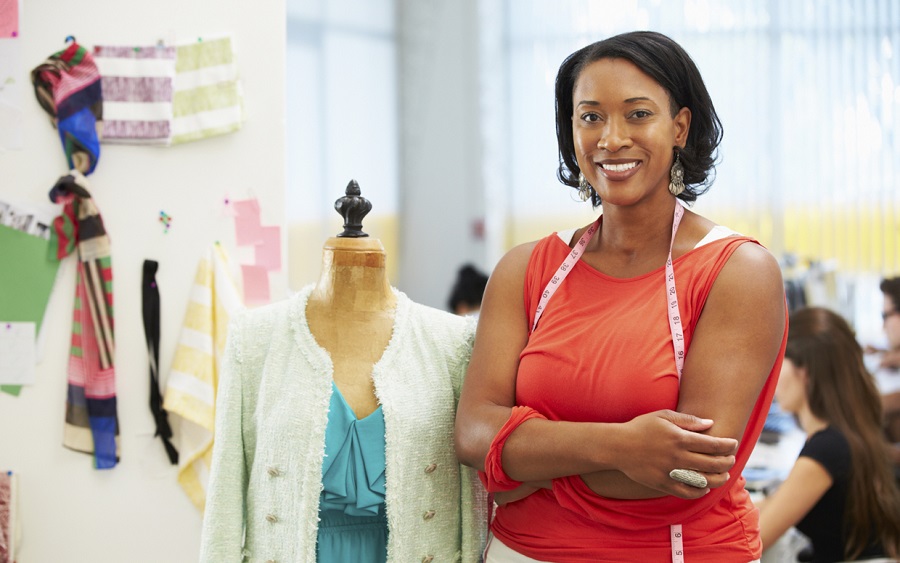 One of the challenges Small and Medium Enterprises (SMEs) have continued to face is access to funding. This has been a major concern for many budding entrepreneurs, and in order to bridge the gap between funding and SMEs, business experts at the Nairametrics 2020 Economic Outlook discussed factors discouraging investors and what SMEs need to do to attract funding and investors.
There are investors willing to take risk in a startup, but majority of the private equity firms and venture capitalists focus their resources on the tech space in Nigeria, abandoning fast-moving consumer goods (FMCG) and other SMEs. This is because most tech startups have structured and well-outlined business strategies that are missing in SMEs.
Why SMEs are struggling to get investors
Trust issues: Responding to a question from one of the participants at the Nairametrics 2020 Economic Outlook, Cheta Nwanze, Lead Partner, SBM Intelligence, said Nigeria being a low trust country has a negative impact on investors' willingness to invest in small businesses.
Nwanze said despite the trust issues affecting Nigeria's image, there are individuals who still attract capital from investors only to use the funds for their personal gains, rather than for the growth of the business; this, he said, is telling on the reluctance of investors to infuse capital into small businesses.
He said, "In terms of investing into small businesses in Nigeria, there's a reason why it's not always being talked about. We are a low trust society. People will invest in somebody, and instead of the person to do what he presented to do, he's in Canada. He took that money to set himself up for new life."
"The fact that these things can even happen in a country that has a poor culture of accountability, then expecting people to come invest in a company that is just starting becomes harder, the risks are higher, and as a result, the entry threshold becomes a lot higher."
[READ MORE: Devaluation: Experts highlight trends clouding economy's growth in 2020)
Lack of patient investors: According to Nwanze, the investor market in Nigeria isn't flooded with patient investors. Some investors don't play the long game with their funds, they want quick returns six months after investing in a business, "Patience capital is not always available. I have had that experience personally, when I tried to start a business and the investor, six months later, was already asking for return. So we have a problem of too many people expecting a miracle. We are not a very process-driven people.
"So, these are some of the (challenges). I want to ask a question, can you name many Nigerian-owned businesses that have been around since 1960? If we don't have that many, it tells you where the problem is."
Meanwhile, Economic expert and Research Analyst, Wale Smith, also said Nigerians are often reluctant to allow outsiders buy into their family businesses, unlike the western world. Some individuals find it hard to let go of control of their businesses, thereby affecting the interest of investors in SMEs in Nigeria.
What SMEs need to do to attract investors
Structuring, scaling and brand awareness: Smith opined that business structure of these SMEs is one of the reason investors shy away. Smith said structure is important if small business owners want to pull the attention of investors. He explained that the structure has to be one that the owner can't just wake up one day and clear the business and leave.
[READ ALSO: Avoid stocks, experts list business ideas for 2020)
For Smith, that's another reason investors stay away from SMEs. He added that scaling is also important because if the business is too small or stays small for a long time, it might discourage investors. According to him, owners of small businesses need to adopt scaling their businesses to attract bigger investors.
He further stated that, "SMEs need to tell their stories more, put their story out there because there's no way one (investors) will know if a (small) business is doing very well. The only business we see doing very well are those that are big enough to draw attention."
Structure financial needs: For Professor Yomi Fawehinmi, a former lecturer at the University of Lagos, SMEs need to structure their businesses in a way that makes financing or funding easy for investors.
He explained that, "If you have a farm, don't tell them (investors) to come invest in your farm, tell them to invest in a set of chicken. If you want to do broilers for instance, tell the person I want to buy broilers, this is what it will cost me, give me money, let's do this business together.
"For instance, if you have a barbing salon, don't tell them to invest in the salon, tell them to buy a chair and put their staff there to be the barber. Because that's what Uber did. Uber is a carless organisation. They created structure for you to go and buy a car and put it there. The problem is that, we don't create structures for rational people to put their money." 
Determine investor-type for business: Small business owners were also advised to determine what kind of investors or shareholders they need for their businesses at the start.
According to the founder of Nairametrics, Ugochukwu Obi-chukwu, some businesses could either need funds from investors or shareholders with the right networks.
He said SMEs need to determine which is more important to their businesses first. "You need to have determined at the start of your business, what type of funds you are looking for. When you determine the kind of funds you are looking for, then you can now start to structure your business along those lines."
Obi-Chukwu explained that SMEs need to decide what they want from shareholders or investors. Do you want their funds, or networks and advise? You need to determine which is more important to your business first. Also, what type of networks does the small business owners have, you need to associate with the right people that can help grow your business either through finance or creation of opportunities for your business.
He also suggested that small businesses take branding seriously. According to Obi-Chukwu, brand equity is very significant to businesses.
Meanwhile, Uade Ihime advised that when small businesses are set up, it is important to set up the businesses with the future in mind.
"Don't set your business as a small business; set it up like the structure you want to see in the next ten years," Ihime said. He added that it is difficult for investors to put their money into small businesses if they can't see the future.
Ihime also stated that owning a family business does matter as most businesses that drive the world are family businesses but structure is what set them apart from that of Nigeria.
FG approves N8.49billion to procure COVID-19 testing Kits, others
The fund is to procure 12 items in various quantities to strengthen the testing for COVID-19.
The federal government has approved N8.49 billion to procure 12 items in various quantities to strengthen the testing for COVID-19 by Nigeria Centre for Disease Control (NCDC).
The approval was given during the 11th virtual meeting of the Federal Executive Council presided over by President Muhammadu Buhari on Wednesday.
The approval was based on a memorandum presented to the council by the Minister of Health, Osagie Ehanire.
He was joined at the post-FEC press briefing by the Minister of Information and Culture, Lai Mohammed; and the Minister of Environment, Muhammad Mahmood.
He explained that the approval was made to further equip the NCDC to respond appropriately to the community transmission phase of the pandemic.
COVID-19: Russia to start mass inoculation of vaccine this month as it insists on its safety
The vaccine is said to be undergoing Phase 3 trials, which is the final stage.
Russia has announced that it was going to start mass vaccination of the world's first COVID-19 vaccine this month before the completion of clinical testing. This is just as it waved off concerns by the international community and some scientists about the safety of the vaccine.
These views were made known by the Russian Health Minister, Mikhail Murashko, on Wednesday, August 12, 2020, during a press briefing.
The Health Minister in his statement said, ''Western colleagues, who can sense the competitive advantage of the Russian drug, are trying to express some opinions that are completely unjustified in our view. This vaccine is a platform that is already well-known and studied," he said, adding that other countries have developed antidotes under accelerated testing programs.''
READ MORE: COVID-19: WHO warns there may never be an immediate solution to the virus
Murashko also said that the authorities plan to start inoculating medical workers and other risk groups within 2 weeks on a voluntary basis while pointing out that the vaccine will be made available to the general public from October.
Nairametrics had reported yesterday that the Russian President, Vladimir Putin, in a televised meeting, announced that Russia has registered the first COVID-19 vaccine in what they see as a propaganda coup amid the global race for the development of a vaccine against the coronavirus disease.
This announcement has raised a lot of international concerns with the German Health Minister, Jens Spahn, saying on Wednesday, that Russia's COVID-19 vaccine has not been sufficiently tested, adding that the aim was to have a safe product rather than just being first to start vaccinating people.
He said in a radio chat that it's not about being first but rather about having an effective, tested and safe vaccine.
Experts have expressed their concerns over Russia's decision to grant approval before the final trials of the vaccine have been completed.
READ MORE: WHO gives condition for approving Russia's COVID-19 vaccine as the vaccine gets a name
He said that as much as he will be pleased to have a good vaccine for the virus, he pointed out that the Russians are not disclosing much about this vaccine.
This vaccine which is developed by Gamaleya Institute in collaboration with the Defence Ministry and the Russian Direct Investment Fund (RDIF), is said to be undergoing Phase 3 trials, which is the final stage.
However, a World Health Organization (WHO) database still lists the vaccine as still only in Phase 1 trial, which is the earliest stage.
The RDIF said that it can produce over 500 million doses of the new vaccine in a year in 5 countries, just as it disclosed that a minimum of 20 countries are currently interested in having access to these vaccines.
The WHO had earlier revealed that it is currently discussing with Russia and pointed out that in granting prequalification of the vaccine, a detailed review of data from clinical trials will be required.
FG completes 11 projects to drive Digital Economy
The government has been pushing the Digital Economy in a bid to diversify economic productivity.
The Federal Ministry of Communications and Digital Economy announced that it has completed 11 projects to drive its Digital Economy programme.
This was announced by the Minister of Communications and Digital Economy, Dr. Isa Pantami, during the phase 2 commissioning of Nigeria's Digital Economy drive.
The Nigerian Government has been pushing the Digital Economy in a bid to create growth and diversify economic productivity in the nation, starting with the Digital Economy drive which was added to the portfolio of the Ministry of Communications.
READ MORE: Nigeria's broadband penetration rises, yet internet remains slowest in the world
Nairametrics reported last month that the Nigerian Communications Commission (NCC) also approved the creation of a Digital Economy Department, which will be responsible for promoting the digital economic agenda of the federal government. The department will renew the commission's strategy for delivering its programmes and policies, and give the necessary push to promote the national digital economy.
The projects were launched with the supervision of the Ministry of Communications and Digital Economy and would be operated by the Nigerian Communications Commission (NCC), National Information Technology Development Agency, (NITDA) Nigerian Postal Services (NIPOST ) and The Universal Service Provision Fund (USPF) and would be located nationwide.
READ ALSO: NCC issues 10 new VAS licences in 2019, projects market to hit $500 million 
The 11 projects are:
Emergency Communications Centre (ECC) llorin, Kwara State.
Emergency Communications Centre (ECC) Calabar, Cross River State.
School Knowledge Centre (SKC), Gombe State.
Information Technology Innovation Centre, Kogi State.
Tertiary Institution Knowledge Centre (TIKC), Delta State.
New Neighborhood Post Office, Delta State.
Remodelled National Mail Exchange Centre, Bayelsa State.
e-Health/Data Sharing Centre, Bauchi State.
Virtual Examination Centre, Borno State.
Information Technology Capacity Building Centre, Jigawa State.
Information Technology Capacity Building Centre, Imo State.