Devaluation: Experts highlight trends clouding economy's growth in 2020 
Financial experts and analysts say structural imbalances like revenue shortfall, development in the global oil market and CBN policies among others pose very bleak outlook for the economy.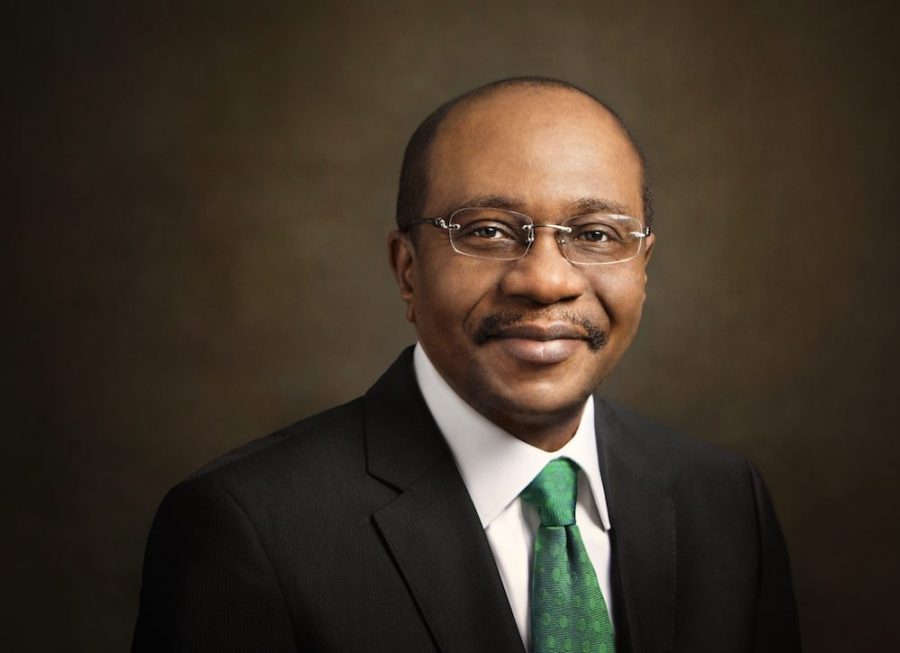 The Central Bank of Nigeria (CBN) may eventually devalue the naira in 2020, as experts highlighted several disturbing trends clouding growth prospects in the Nigerian economy.
Speaking during the 2020 Nairametrics Economic Outlook Hangout, which held in Lagos over the weekend, financial experts and analysts disclosed that CBN might devalue the naira as structural imbalances from the revenue standpoint, development in the global oil market and policies from the CBN among others pose a very bleak outlook for the economy.
Budget deficits build up as oil prices remain sticky 
Speaking during the event, financial expert, Wale Okunrinboye, Head, Investment Research, Sigma Pensions Limited, stated that while the early budget passage is a good way to start, the big task ahead now lies with meeting the revenue targets in 2020.
[READ MORE: CBN strongly denies establishing a poultry farm to support its monetary policies)]
According to Wale, Oil revenue assumptions appear reasonable with oil price benchmarked at USD57/bbl and output of 2.2mbpd, however, the non-oil projections exhibit some over-optimistic forecasts despite tax increments. Hence, borrowing to N2.18 trillion from external sources and N745 billion domestic borrowings further inflate the fiscal deficit.
Also, Wale disclosed that although Oil price rallied in 2019 due to dipper than expected cuts by the Organization of the Petroleum Exporting Countries (OPEC) and its allied partners, the exit of Russia from the current agreement in halfyear 2020 and the end of Saudi's inventory replenishment will drive oil price towards the USD55-60bbl/range which is not good for Nigeria.
While commenting on inflation, Wale disclosed that the country's inflation rate is expected to witness an uptick trend in 2020. According to him, several factors that will trigger inflation in 2020 include VAT increment, excise and stamp duties and fall-out from the ongoing border closures.
"Headline inflation is likely to trend with average of 13.2% (2019e: 14%) are also likely by increments to VAT (from 5% to 7.5), excise and stamp duties and fall-out from the outgoing border closures. Given the dominance of grid power, electricity tariff hikes (average +23%) are also likely to drive upward increments to utilities basket which will push core inflation higher. Increased minimum wage also presents modest prospects for demand pull inflation."
CBN to devalue naira in 2020 
On devaluation, all the panellists stated that there is high tendency of naira devaluation in 2020 as the Central Bank's benchmarks for Naira devaluation are USD50/bbl oil price and foreign exchange (FX) reserve levels closer to USD30 billion.
[READ ALSO: CBN may announce new recapitalisation plan soon)
According to Wale, "in the absence of any restriction on import demand, FX reserve is expected to drop towards USD33 billion from 2019 year-end levels (USD38.5 billion). Also, large foreign holdings of the CBN bills (USD16 billion) portend sizable risks in the event of unfavourable change in global sentiment."
Wale also stated that the CBN's drive to support growth and fix its balance sheet issues implies that it will tolerate low interest rate for local investors for a long time which will weight on T-bill yields.
"Low rates will raise scope for capital raising activity which sits well with ongoing wave of bank and insurance sector recapitalization. But this places downside pressures on the FX rate as local investors shift to USD investments given low returns on risk-free Naira instruments. A situation complicated by the external account deficit."
Speaking on naira devaluation, Cheta Nwanze, Head of Research, SBM Intelligence, disclosed that the CBN is most likely to devalue naira in 2020. According to Cheta, keeping the exchange rate stable in 2019 came at a cost, with depletion of the reserves which led the CBN Governor to state the triggers for devaluation – reserves at $25 billion – $30 billion and oil prices at $50 – $45.
Speaking further, Cheta said, "OMO bubble is expected to burst and much of the hot money propping up the Naira to take flight. In the absence of positive macroeconomic news, FDIs will keep away while FPIs will only take short term positions and the net FX inflows will oscillate. 
"The Federal Government's revenue position is alarmingly untenable, and with the modest increase in the National Minimum Wage still yet to take effect, the CBN simply cannot continue to defend the Naira at current levels. We expect the government to be forced into the hard choice of devaluing the currency sometime within the first half of 2020."
Downstream players suffer revenue declines due to Covid-19, forex, fuel subsidy
2020 has no doubt been one of the most challenging years for players in the oil and gas downstream sector, having to deal with several issues.
Nigeria's downstream oil and gas players are in the midst of one of the lowest revenue declines in their history of operations. In an industry used to the highs and lows of economic and commodity price cycles, 2020 poses one of the greatest challenges to oil and gas companies.
Total Plc, 11 Plc, MRS, Ardova and Conoil are some of the major downstream players (all quoted) that have suffered revenue declines and margin drops in one of the worst years in modern history.
READ: Aviation: Nigerian ground handling firms count revenue losses due to pandemic-induced plunge
Conoil Plc, one of the major downstream players reported its 2020 9 months results revealing revenue declined 21.84% YoY t0 N88.1 billion.
11Plc, another major player in the sector, also saw its topline revenues plummet from N141.5 billion in the first 9 months of 2019 to N114.7 billion in the corresponding period in 2020.
Total Nigeria Plc, one of the largest players in the downstream sector also recorded declining revenues. In 2019 it reported total sales of N181.6 billion compared to N117.3 billion in 2019. The 35% drop was the largest of the lot.
The only outlier of the lot was Ardova Petroleum which somehow managed to record revenue growth with 2020 9 months revenue rising to N116 billion compared to N110.7 billion same period the year before.
READ: Nigeria's 5,000 BPD refinery will produce 271 million liters of petrol every year
In general, revenues for the major oil and gas downstream players in the country fell by a whopping 21% from N646.8 billion in 2019 (9M) to N514.2 billion in the corresponding period in 2020. What is to blame for these declines? Covid-19!
The Covid-19 pandemic triggered a nationwide lockdown for most of 2020 that has negatively impacted demand for petroleum products across the country. The lockdown has grossly affected volumes for downstream oil and gas companies hitting their margins and profitability.
READ: Why listing of oil companies will stimulate industry growth – NCDMB
Businesses across the country such as manufacturers, airlines, restaurants, schools, the transportation sector and motor vehicle owners have all reduced their demand for fossil fuel.
The downstream sector has also struggled to take advantage of the drop in oil prices as they still need to deal with the multiple devaluation of the naira and being able to gain access to foreign exchange. Their inability to access the forex market leaves them with little choice but to continue to rely on NNPC, the sole importer of petroleum products for their inventories.
READ: Jitters as Nigerian banks brace up for more loan provisioning
In a recent comment, the Chairman of Depot and Petroleum Products Marketers Association of Nigeria (DAPPMAN), Mrs. Winifred Akpani, lamented that "the inability to source FOREX from the official CBN FOREX window by independent marketers is continually hindering the effectiveness of the principles of DEMAND and SUPPLY market forces to correct the current inefficiencies in the pricing mechanisms adopted in the deregulation process."
Mrs. Akpani also explained that inability of marketers to source FOREX creates a situation which can be described as "pseudo subsidy" in the market, suggesting that being forced to sell petroleum products at fixed prices means they cannot recover their importation cost, most of which is paid for in US dollars.
READ: FG gives reason oil marketers are not yet importing petrol, stops monthly price fixing
This is further exacerbated by the fact that the federal government regulates pricing irrespective of the unique operating costs of these private oil companies. Also, being the sole importer of petroleum products means the NNPC will likely pass on inefficiencies in managing cost to petroleum marketers, eliminating any chances of efficient pricing that can be obtained from increased competition. The effects of these are low profit margins and 'never-shifting' revenue positions, except for exceptional cases.
READ: Has petroleum product deregulation finally come to roost?
Last December, the Federal Government revealed it was ending its subsidy programme, increasing fuel to reflect its market cost. However, it balked after pressure from the labour unions, reducing prices without recourse to sector players.
Despite these challenges, the sector will likely eke out some profits largely due to cost cutting initiatives and income from ancillary businesses. However, dividend payment might be a challenge as it will be advisable for these companies to set aside cash for what could be a pivotal year.
READ: Nigeria to import petroleum products from Niger Republic, sign MoU on transportation, storage
The Petroleum Industry Bill (PIB) will likely be signed into law this year and will produce new investment opportunities for the downstream sector if things go as planned. The government will likely relinquish its hold on the sector and fully deregulate the downstream before the end of the year.
When it does, those with a strong balance sheet will be winners.
Notore Chemicals is swimming in debts – company to access equity market in Q2 2021
Notore is swimming in debts and this will stifle any chances of profitability at least in the short to medium term.
The story of Nigeria's 24-year privatisation journey cannot be complete without mentioning the National Fertilizer Company of Nigeria (NAFCON), established in 1981 to produce and sell fertilizer.
The company began fertilizer production 6 years after it was incorporated, followed by years of mismanagement and corruption which forced the company to shut down 11 years later in 1999. The company resurrected again in 2005 following its privatisation, resulting in a sale of $152 million to new owners and then rebranding itself to Notore Chemicals.
READ: Agriculture: AfDB to invest $25 billion in Nigeria, Senegal, 3 others
Today, the company manufactures, treats, processes, produces, supplies, and deals in nitrogenous fertilizer and all substances suited to improving the fertility of soil and water. The Company has a 500,000 metric tonne Urea Plant in Onne, Rivers State, Nigeria, generating circa N18.7 billion (2019: N21.4 billion) in revenues as reported in its 2020 audited accounts for the period ended September 30, 2020.
In 2020, the company embarked on a massive Turn Around Maintenance (TAM) programme for its plants, which it targets will help boost its production levels to 500,000MT nameplate design capacity. The company further claims that 70% of the revenue earned from the operation of the plant post TAM filter into its bottom line, hence boosting profitability.
READ: FG announce registration of 5 million farmers for fertilizer subsidy
The importance of its TAM cannot be overemphasized. Notore earns 97% of its revenues from fertilizer sale of Urea and other chemicals. About 17% of the revenues are generated from export, thus the potential is there to improve sales and perhaps bottom line locally and within Africa.
But to achieve its TAM plans, Notore has doubled down on its debt binge. Total borrowing for the year spiked from N79.9 billion in 2019 to N108.3 billion in 2020. Whilst most of the loans came from new loans, the rest was due to a devaluation. Notore is swimming in debts and this will stifle any chances of profitability at least in the short to medium term.
READ: Dangote's world biggest fertilizer plant starts production in February next year
Out of its N108 billion loan, it owes Afrexim $38 million (N14.75b); $5.1 million is due within a year as it reported in its audited financial statements. The dollar facility came at a steep 12.7% interest rate and is repayable over 84 months (7 years). There is also another $72.86 million (N29.08b) facility, out of which $5.85 million is due this year – also at an interest rate of 12.7%.
Thus, the company will have to find at least a whopping $10.9 million (excluding interest rates) to fund all its external loan obligations that fall due in one year. How it intends to achieve it this year is anyone's guess.
READ: Egbin Power Plant generated the highest total energy output in Q1 2020, 14.82%
Another N16.79 billion are BOI-CBN loans obtained at concessionary rates of about 7%, add commercial bank loans of N44.46 billion at an interest rate of 23%, you start to understand how much debt the company is swimming in. These are unsustainable figures and is weighing down negatively on its balance sheets and profitability.
Interest on loans is now the company's highest cost driver coming at N23.4 billion last year alone, topping cost of sales and operating expenses of N21.6 billion and N5.9 billion, respectively. In fact, finance cost was higher than revenue in 2020.
READ: Taraba to get free economic zone – NEPZA
Notore recognizes this challenge and restructured some of its loans in 2020. There are also plans to raise capital in 2021 through a rights issue or public offer. Whilst that seems like a plausible route to go this year, the size of equity it will require will depend on its share price and how far it wishes to go in terms of being diluted.
At the current price of N62.5 per share, it will have to sell equity worth half its market capitalization of N100b to pay down just 50% of the debt. This will be a significantly expensive offer for potential investors considering that it has negative retained earnings of N29.1 billion and is unlikely to return to profitability anytime soon.
READ: Food and agriculture market in Africa to rise above $1 trillion by 2030 – AfDB President
The company can, however, take solace in the fact that its outlook for its mainstay, Fertilizer, is brighter than its capital structure woes. Nigeria needs fertilizer if its to expand its Agriculture revolution plans. As the company stated "the consumption of fertilizer per hectare of arable land in Nigeria is still far below the 200kg per hectare recommended by the Food and Agriculture Organization," buttressing the potential to grow topline. Export opportunities also exist especially with the start of the African Continental Free Trade Agreement.
Notore only needs to find a better way of financing its TAM programme and it cannot be sustained with the current capital structure.
Nestle Nigeria must achieve consistency in its principal market segment
Nestle Nigeria Plc is well aware of the areas they need to scale up efforts and must immediately devise strategies to do that.
The consequence of the pandemic on a company like Nestle Nigeria plc is that despite huge efforts to improve revenues, a higher rate of increase in key costs will erode earnings.
Nestle is a worldwide brand with a distinct reputation and has been a strong pillar of growth for over 6 decades, producing a range of high-quality iconic brands including Milo, Maggi, Golden Morn, and Nescafé, amongst others.
The consumer goods giant has a presence in over 22 African countries and has operated with a customized strategy tailored to the locality they inhabit, depending on its peculiarities.
It uses local ingredients and other technologies that resonate with the local environment and gives autonomy to its local branches based in different countries to make pricing and distribution decisions.
This focused strategy has hitherto harvested results and steady improvements until 2020, at least not so much anyway.
Revenue grew by 3.3% y/y in Q3'20, thanks to improvements in the sales of Beverages – one of Nestle Nigeria's operating segment, the other being Foods.
Beverage segment as at Q3'2020 improved 12.3% y/y from external revenues, whilst Food segment suffered a 6.4% decline within the same period.
Ironically, the Food segment (particularly Maggi) is dubbed Nestlé Nigeria's frontier product and biggest market. However, this is where Nestle has faced its toughest competition in recent times from Unilever, Cadbury and many others.
Indeed, the consumer goods industry is one of Nigeria's finest and competitive, where companies go toe-for-toe for market share and product. Unilever recorded a 25.1% Q-o-Q surge in turnover from its Food segment at the end of Q3'2020. Nestle Nigeria on the other hand, suffered 16.1% decline.
This data automatically confirms the conclusion that Unilever Nigeria Plc directly wrestled this market share primarily from Nestle and a little more from others.
Whilst this may be concerning, it doesn't suggest any immediate doom for Nestle Nigeria. This is because in the last few years, Nestle Nigeria, to its own fault, has failed to nail down any sort of consistency in its Food segment.
Lose some percentage of market share today, gain some more next quarter and lose some again and just like that. Following this pattern, it is expected that by the release of Q4 results, Nestle may have recovered its 16%. It all depends on how successful the management strategy pans out and if their topsy-turvy progress pattern plays out again, we'll just have to wait and see.
Nestle is an international brand, a Swiss multinational food and beverage company with over 447 factories across 194 countries and employs around 333,000 people. The company's strategy has been to enter emerging markets early and strongly before its competitors, investing in people and structures to build a substantial customer base by selling products that suit the local population.
Nestle Nigeria plc in line with this vision, made increased investments in its personnel. This is observed in the 11.8% increase in salary and wages and other welfare and personnel expenses.
In terms of making further investments in structures, in this decade alone, Nestle established its Milo RTD (Ready to Drink) factory and made significant improvements to its ultra-modern distribution centre in Agbara, Ogun state – the Agbara Manufacturing Complex is one of Nestlé's biggest factories in Africa.
The profit before tax for Nestle Nigeria plc in Q3 2020 was 4.5% less than its feat last year, even though it still closed the quarter with a strong profit position. The extra expenditure incurred on salary, wages and personnel haven't done much to help its cause just yet.
However, this wasn't what was solely responsible for their failure to translate improved revenue position to bottom-line growth. The increase in the cost of sales is a culprit.
Nestle allowed an 8.5% increase in its cost of sales position. Analysts have implied this increase resulted from Nigeria's weakened currency and inflationary pressures. Whatever the case, what is not in doubt is that Nestle Nigeria Plc is well aware of the areas they need to scale up efforts and must immediately devise strategies to do that.
Bottom line
Maggi sales have, hitherto, been their oil-well. The consumer goods giants must ensure to reclaim market share in this segment and maintain consistency and dominance over time.
Furthermore, in Chile, the Philippines, Mexico and various countries where Nestle hold significant share of the market; there is this practise where, as the income level rises in each niche market, Nestlé introduces an upscale version of the same brand to increase its profit level.
This strategy could be borrowed by Nestle Nigeria if the Beverage segment continues its present super-impressive form. Finally, it goes without saying that costs must now be carefully monitored, especially in generating sales.