CBN may announce new recapitalisation plan soon 
Indications suggest that the CBN would announce a recapitalisation plan this year as commercial banks start to prepare ahead of this move.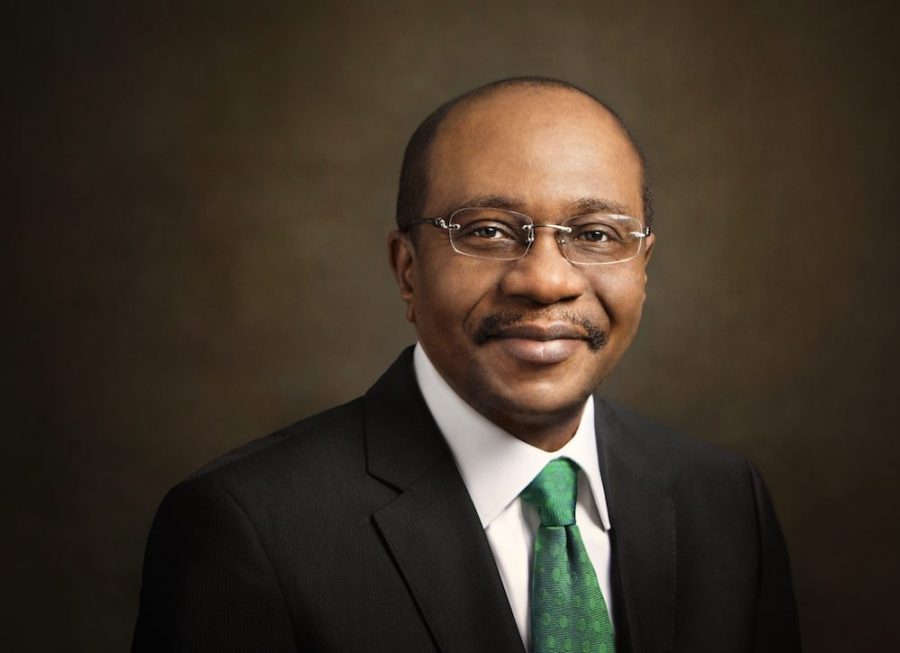 Indications suggest that the Central Bank of Nigeria (CBN) would announce a recapitalisation plan this year, as commercial banks start to prepare ahead of this move.
Reports have it that most banks have already gone beyond the N25 billion minimum capital requirement and are strategising to raise Tier 2 capital.
Recall that the CBN Governor, Godwin Emefiele, had announced in his five-year economic blueprint that was unveiled in June last year, that it plans to recapitalise the banks within the next five years, to make them contribute significantly to economic growth.
How the banks are preparing? A bank CEO, who spoke to ThisDay on condition of anonymity made known that his bank was on its way to raising N500 billion Eurobond this year. He said that banks were looking forward to it and they had already started working towards it.
The President, Chartered Institute of Bankers of Nigeria (CIBN), Uche Olowu was quoted saying, "Down the line, the banks are also preparing to beef up their capital because that is something that should happen this year and we expect the regulators to come out with an announcement because we need the financial system to be more stable, especially now that we are now into major infrastructural development.
[READ MORE: Banks borrow N19.64trillion from CBN in 2019)
 "And as they are supporting financial inclusion, they need to beef up their capital and I support that. I don't know the mind of the regulators on how they intend to go about it, but if you ask me, they should categorise the banks. Recapitalising the bank would further improve confidence in the banking industry and if their capital base increases, they would be able to support the economy more."
On the other hand, former CBN Governor, Prof. Chukwuma Soludo is of the opinion that Nigerian banks needed to be able to finance large ticket transactions in Africa. He stated that compared to other African continents, the total size of Nigerian banks' assets, which was N43.7 trillion as of half-year 2019, was low.
He explained that Nigeria needs to become Africa's financial and banking centre as it is the largest economy in the continent which is why it is important to create a stronger banking and financial sector.
What this means: An increase of the capital base of Nigerian banks would strengthen the banks and in turn, deepen activities within the industry. However, the move could have a far-reaching effect on employment in the sector, seeing as some employees may lose their jobs.
That not withstanding, the recapitalisation of the banks is expected to improve the financial health of the banking sector, whilst helping the commercial banks to appreciate in terms of performance.
Uganda Elections: Museveni re-elected for 6th term with 58.6% of the votes
Uganda's President Museveni has won a 6th term in office as the opposition alleges wide-scale rigging.
The President of Uganda, Yoweri Museveni, has been re-elected as President, gathering 5.85 million votes compared to 3.48 million votes by main opposition leader, Robert Kyagulanyi, a.k.a Bobi Wine.
According to Reuters, this victory represents 58.6% of the vote cast while Bobi Wine got 34.8%
Bobi Wine announced that the election results show this is the most fraudulent election in the history of Uganda and urged his followers to reject the result.
What you should know
Yoweri Museveni, aged 76, has been President of the East African nation since 1986.
Bobi Wine claimed via his official Twitter handle that military men jumped over his fence and took control of his home yesterday.
Combined Vaccine Manufacturing capacity to hit 6.8 billion doses in 2021
COVID-19 vaccine manufacturing capacity is expected to hit 6.8 billion doses in 2021.
Meristem Group disclosed that the combined effort in manufacturing COVID-19 vaccines for global use is expected to yield about 6.8 billion doses in 2021.
This was revealed in the Annual Outlook 2021 report presented by Meristem Group, titled "Bracing for a different future."
According to the report, the existing manufacturing capacity will only be sufficient enough to immunize about 44% of the global population, which would create obvious vaccination gap and make the pandemic last longer than necessary.
The report states,
"The cold temperature requirements for vaccine storage pose major logistics concern particularly in Sub-Saharan Africa and other low-income countries. WHO estimates that about 50% of vaccines are wasted every year, largely due to a lack of temperature control."
According to the report, the estimated 6.8billion doses are expected to be collaboratively manufactured as follows:  CanSino – 0.2billion, AstraZeneca – 3.0 billion, Gamaleya – 0.3billion, Moderna – 0.4billion, Pfizer-BioNtech – 1.3billion, SinoPharm – 1billion, and SinoVac – 0.6billion.
What you should know
The global population as of 2020 is 7.8billion and 70% is required to achieve herd immunity (otherwise called herd protection)
Herd Immunity or herd protection is achieved when you have most of the population immunized against an infectious disease.
2 doses of the vaccines are required for each person for immunity.
It is expected that between 11 and 15 billion doses would be required to achieve the desired herd immunity, globally.
From all indications, herd immunity may not be achieved until mid or late 2022, with the subsisting 100% vaccine production capacity utilization in 2021 – with neither production nor distribution losses.
To achieve regulatory approval, a vaccine must undergo a three-stage clinical development process after the exploratory and pre-clinical stages and the U.S Food and Drug Administration (FDA) sets a phase 3 efficacy benchmark of 50%.
Covid-19: Global deaths surpass 2 million
Global casualty record for the Covid-19 pandemic surpassed 2 million deaths on Friday.
The Global casualty record for the Covid-19 pandemic surpassed 2 million deaths on Friday, with the United States accounting for 1 in every 5 deaths, as it has recorded over 386,000 casualties so far.
This was disclosed in a report by Reuters in its Covid-19 tally reported on Friday evening.
After the United States, Brazil, Mexico, India and the U.K contribute nearly 50% of the combined casualties.
The report also disclosed that an average of 11,900 casualties are recorded per day in year 2021, despite the fact that it took 9 months for the world to record 1 million casualties.
United Nations Secretary-General, Antonio Guterres, said the 2 million death count was "a heart-wrenching milestone."
"Behind this staggering number are names and faces: the smile now only a memory, the seat forever empty at the dinner table, the room that echoes with the silence of a loved one," he added.
The WHO warned that 2021 could be tougher due to the nature of new variants which transmit the disease faster.
"We are going into a second year of this. It could even be tougher given the transmission dynamics and some of the issues that we are seeing," WHO Chief, Mike Ryan, said.
Analysts expect the global death toll to surpass 3 million by April 2021.
What you should know 
Nairametrics reported that the total number of covid-19 cases in Nigeria had surpassed the 100,000 mark on Sunday 10th January 2021, according to the Nigeria Centre for Disease Control.
The African Union stated that it secured 270 million Covid-19 vaccine doses for the continent from drug manufacturers to supplement the COVAX programme, a step towards the commencement of the complex task of vaccinating over 1.2 billion people with limited financial resources.
The Nigeria Centre for Disease Control on Friday 15th January 2021, announced that 1,867 new cases of the covid-19 virus were recorded across 24 states in the country. This represents the highest number of cases recorded in a single day.