Nigeria tops compliance list, as OPEC's December crude output drops  
In December last year, member of OPEC pumped less crude per day, in compliance with an output cut that was agreed by the world's oil cartel.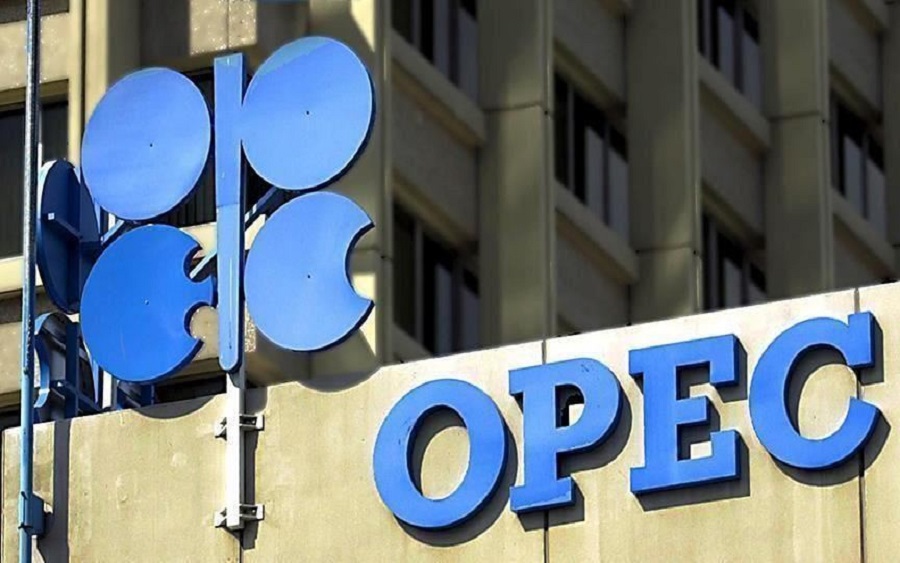 In December last year, member of the Organisation of Petroleum Exporting Countries (OPEC) pumped less crude per day, in compliance with an output cut that was agreed by the world's oil cartel during an earlier in December that was held in Vienna.
A survey by Reuters said OPEC countries collectively pumped a total of 29.50 million barrels of crude per day, representing 50, 000 less barrels of crude that was pumped per day they pumped in November.
Recall that all the 14 member-countries of OPEC as well as other allies known as the OPEC+, decided to cut down on crude oil supplies as part of efforts to guard against oil glut. OPEC's output cuts are also used as a mechanism to prevent declines in oil prices.
Further details about the output cut has it that Nigeria is one of the countries that ensured uttermost compliance in December. Now, this is interesting, seeing as Nigeria has long been notorious for not abiding by OPEC's output guidelines.
It turns out that underperformance in Bonga Oilfield – the largest deep-water oil project in the country – was responsible for the reduced output. Those in the know said the facility is currently undergoing maintenance.
[READ MORE: Alert: Jitters for Nigeria as OPEC output cuts struggle to gin traction)
Nigeria's crude output dropped by some 80, 000 barrels of crude per day. This made it one of the top countries in terms of compliance, alongside Iraq and Saudi Arabia.
In the meantime, oil prices have rallied, driven partly by the deeper OPEC cut. Events in international politics have also been major contributory factors. Recall that America's recent killing of a top Iranian army commander also helped to push oil prices up to $70 per barrels last week.
Analysts now worry that any more conflict in the Middle East could further affect supply, seeing as some of OPEC's top producers are located there. Reuters even quoted an oil expert to have said the following;
"Looking ahead, geopolitical risks will remain front and centre of investor concerns. A tense waiting game has begun to see if the fallout will lead to a disruption in regional oil supplies."
Nigeria among countries to be worst hit by food crisis globally
Nigeria, others were listed as countries with the worst deteriorations in acute hunger in recent months.
Nigeria has emerged as one of the countries to be most hit by food crisis across the globe in the face of the coronavirus pandemic which had worsened the already bad situation.
This disclosure is contained in a report by the United Nation's Food and Agriculture Organization (FAO).
The report from the FAO also shows that the Democratic Republic of Congo is emerging as the country with the world's largest food crisis in terms of absolute numbers, with Burkina Faso listed as the country with the worst deteriorations in acute hunger in recent months.
The food crisis is made worse in Nigeria by the longstanding religious and ethnic conflicts and even organized crimes by some bandits, which has greatly affected farmers working on their farmlands.
In addition to these, the farmers were already contending with the issue of flooding or drought, which has negatively been impacting on the agricultural sector in a period the country is desperate and very desirous of economic diversification. The coronavirus pandemic has triggered a surge in food prices as can be seen in the reports released by the National Bureau of Statistics (NBS), in a country that imports over 10% of its food supply.
With a population of over 200 million people, Nigeria is the most populous country in Africa, which is regarded as the world's most food-insecure continent. This is made worse as importers of food items struggle to gain access to dollars for their imports due to scarcity of foreign exchange which is triggered by the crash of oil prices and low foreign inflow.
This is expected to be exacerbated by the recent order by President Muhammadu Buhari to the Central Bank of Nigeria, to stop the allocation of foreign exchange to importers of food items.
The Governor of Niger State, Abubakar Sani Bello, warned in April, "We are heading toward famine and starvation."
The FAO report which states that Congo has about 21.8 million people that are acutely food insecure, also points out that Burkina Faso has witnessed an almost 300% uptick in the overall number of people experiencing acute hunger since the start of 2020.
US government to ban WeChat and TikTok from app stores
Chinese-owned social media apps are facing a ban in the US over national security concerns.
The United States government says it will ban the services of Chinese tech giants, WeChat and TikTok, from online mobile application stores in the U.S. It also plans to prohibit any funds transfer/payment services through the WeChat mobile application.
This was announced by the U.S Commerce Secretary, Wilbur Ross, in a statement on Friday, following President Donald Trump's Executive Orders (E.O.) 13942 and E.O. 13943, on the 6th of August.
"In response to President Trump's Executive Orders signed August 6, 2020, the Department of Commerce (Commerce) today announced prohibitions on transactions relating to mobile applications (apps) WeChat and TikTok to safeguard the national security of the United States," said Wilbur Ross.
He added that the Chinese Communist Party (CCP), has proven it has the means and the motive to use Chinese tech apps, to threaten America's national security foreign policy, and the economy of the U.S.
He said the following transactions will be prohibited from September 20th for WeChat and November 12th for TikTok
Any provision of service to distribute or maintain the WeChat or TikTok mobile applications, constituent code, or application updates, through an online mobile application store in the U.S.
Any provision of services through the WeChat mobile application, for the purpose of transferring funds or processing payments within the U.S.
Mr. Ross said that with the Executive Order, the US government has taken a 'significant action' in fighting China's malicious personal data breach on American citizens, and also promote democratic rule-based norms, and aggressive enforcement of U.S. laws and regulations.
The U.S government announced that further prohibitive measures, relating to both companies may be announced in the future.
"Should the U.S. Government determine that WeChat's or TikTok's illicit behavior is being replicated by another app somehow outside the scope of these executive orders, the President has the authority to consider whether additional orders may be appropriate to address such activities."
President Trump has given until November 12, to resolve the TikTok security concerns of the US. He added that the prohibitions may be lifted, if they are addressed.
GMD, 2 Executive Directors buy 5 million additional units of Zenith Bank Plc shares
In three separate transactions, major stakeholders purchased 5 million units of Zenith Bank's shares.
Zenith Bank Plc, Group Managing Director, Mr Ebenezer Onyeagwu, and two Executive Directors, Messrs. Dennis Olisa and Ahmed Umar Shuaib, have purchased an aggregate of 5 million units of additional Zenith Bank Plc shares.
This was disclosed by the bank, in a notification sent to the Nigerian Stock Exchange, and seen by Nairametrics.
According to the notification, signed by the Company's secretary, Michael Osilama Otu, the purchase was made in the bourse, over three transactions on the 16th and 17th of September, 2020.
As part of the regulatory requirements, the disclosure must be reported to the Nigerian Stock Exchange, especially when the trade is executed by a major shareholder or director of a listed firm.
Breakdown of the deal
According to the details of the deal verified by Nairametrics, Mr. Dennis Olisa pulled the highest deal as he purchased 2,000,000 additional units of Zenith Bank Plc's shares at an average of N17.18 per unit, totaling N34.36 million. Mr. Ahmed Umar Shuaib also purchased 2,000,000 additional units of the Bank's share, at an average price of N16.99 worth N33.98 million. Completing the trio was, Mr. Ebenezer Onyeagwu who purchased 1,000,000 additional units at an average of N17.05 worth N17.05 million.
This major purchase boosted the total number of trade deals (Volume) posted by the Bank in the NSE market, as the deals contributed about 11.61% of the Bank's total deals between 16th and 17th of September, 2020.
(READ MORE: Zenith Bank rewards customers with massive giveaways in the "Zenith Beta Life" weekly promo)
What this means
Based on the recently released H1 2020 Financial Results of Zenith Bank, Mr. Ebenezer Onyeagwu had 45,500,000 direct shares as of June 30, 2020. Mr. Ahmed Umar Shuaib had 7,577,343 direct shares, while Mr. Dennis Olisa had 7,122,316 direct shares. All these remained unchanged from their reported shares in H1 2019.
With the addition of 1,000,000 shares, Mr. Ebenezer Onyeagwu's stake increased to 46,500,000, indicating an increase of 2.19%. Mr. Ahmed Shuaib's shares also leaped by 26.39% to 9,577,343, while Mr. Deniss Olisa's shares increased by 28.08% to 9,122,316 direct shares.
This deal may signify that the Bank's insiders expect an increase in share price. It is a positive signal to outsiders, coming from top insiders who are abreast with latest information on the Bank's prospects.
This can play a vital role in stimulating a bullish trend. Zenith Bank's share price is currently trading at N16.70 on the NSE.
Conclusion
Regardless of the impact of the pandemic on the income and revenue of banks, Zenith bank still remained one of the high-flying financial organizations in Nigeria. For example, the tier-1 bank's gross earnings grew by 4.37% from N331.5 billion in H1 2019 to N346.1 billion in H1, 2020. Its Profit After Tax increased by 16.81% from N111.7 billion to N114.1 billion within the period under review. The aforementioned factors might have been the reason behind the recent bullish trend for its stock.