Alert: Jitters for Nigeria as OPEC output cuts struggle to gin traction
Oil prices dropped for a second straight session, as prospects of OPEC+ cutting global oil outputs is overshadowed by slowing global demand for the commodity.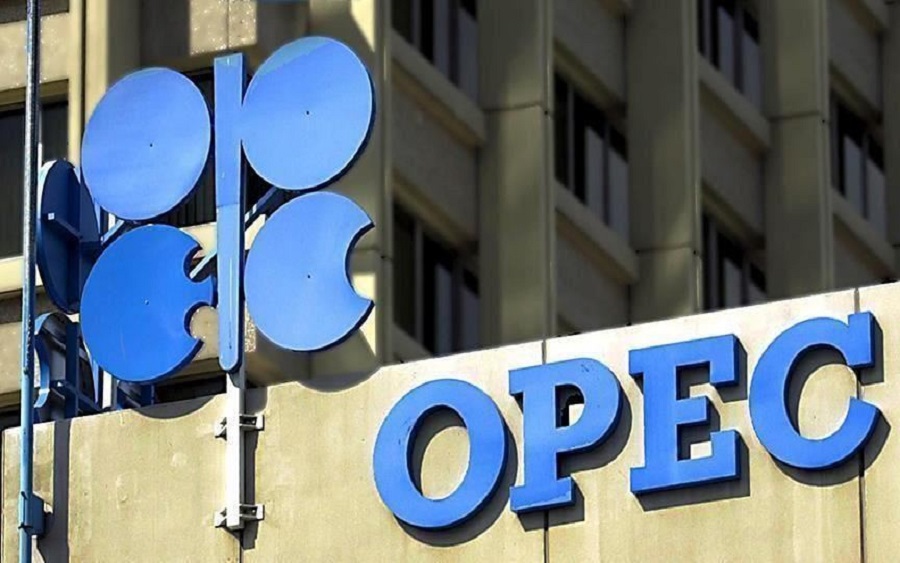 Oil prices dropped on Tuesday as prospects of OPEC+ (OPEC and other associated non-OPEC countries) cutting global oil outputs in 2020 is overshadowed by slowing global demand for the commodity.
Nigeria relies on crude oil for about 85% of government revenue as well as driving its meager GDP growth rate. Brent futures were down 11 cents to  $64.14 per barrel and West Texas Intermediate oil futures were 10 cents to $58.92 a barrel. Nigeria's oil price is benchmarked against Brent Crude.
In a report filed by Reuters, some analysts claimed the trade rift between China and the United States could negatively impact oil prices if it lingers on.
"The euphoria (on output cuts) was short-lived, with an unexpected fall in exports from China highlighting the impact of the trade conflict," said ANZ Bank on Tuesday.
According to another analyst, rising production output from non-OPEC countries could erode whatever gains OPEC+ plans to benefit by increasing its output cut from 1.2 million barrels per day to 1.7.
"Despite the voluntary restraint from OPEC, world oil markets remain well supplied … with non-OPEC output expected to rise by well over 2 million BPD next year, with big increases in the U.S., Brazil, and Norway," said Henning Gloystein, director of global energy and natural resources at Eurasia Group in a note.
[READ MORE: Why OPEC may not change output cut soon)
However, according to data released on Sunday, exports from China in November fell 1.1% year on year. This was attributed to fresh fronts in the trade war between Washington and Beijing that has stymied global economic growth coming up fast: Washington's next round of tariffs against some 156 billion dollars Chinese goods are scheduled to take effect on Dec. 15.
U.S. President Donald Trump reportedly feels reluctant to implement the next round of tariffs, according to U.S. Agriculture Secretary Sonny Perdue, but he wants "movement" from China to avoid them.
OPEC and its allies, on the other hand, had begun capping its supply since 2017, due to continuous increase in U.S. crude production, which soared from about 8.8 million BPD to a record 13 million BPD recently and is expected to rise further in 2020.
Nigeria's 2020 budget has a benchmark oil price of $57 and an output target of 2.18 million barrels per day. At $64, Nigeria still has a buffer if $7.
How young Elon Musk started and sold 3 businesses for $1.9bn before Tesla
We look at the 3 successful businesses Elon Musk founded and sold for a collective $1.9bn before starting Tesla.
Success is never an accident. It is most times the result of many years of hard work and consistent effort. Elon Musk is popular today for his electric car company Tesla and his space project SPACE X. But long before these, he was already a multi-millionaire and had founded 3 successful companies which he sold for a collective $1.9bn.
The purpose of this article is to paint a clear picture of what it takes to be among the top 1% of any field. It takes years of consistent hard work to get there. Elon Musk is the perfect example of an individual with a very strong work ethic. His story below will prove that to you.
This article will briefly look at the 3 successful businesses Elon Musk founded and sold for a collective $1.9bn before starting Tesla. Let's go!
Blaster ($500)
A 12-year-old Elon Musk facing bullying in high school and a not so friendly dad taught himself how to code. According to the Inc. Magazine, he mastered BASIC a general-purpose coding language making use of a commodore PC he acquired himself. He later that year, sold the code for his PC game Blastar to a PC magazine for approximately $500.
This was his first business endeavour which he started and sold.
ZIP 2 ($340m)
After the sale of Blastar for $500, Elon Musk and his brother Kimbal took a $28,000 seed money from their dad and started another internet venture, Zip 2. They rented an office and slept in it because they couldn't afford a house.
Zip 2 was a web software startup that created online city guides for newspapers. The software was patronized by the New York Times and other notable media companies.
Elon Musk and his brother Kimbal sold Zip 2 to PC giants Compaq for $340m. The year was 1999 and Elon Musk was 28 years old.
X.com/PayPal ($1.5bn)
Elon Musk continued on his journey of starting companies and selling them. He took $10m out of his earnings from the Zip 2 deal and joined the internet boom.
He founded x.com an online platform he envisioned to be the future of internet banking. In 2000 X.com merged with a Fintech startup, Confinity, founded by Peter Thiel, another would-be billionaire. Both companies combined to become what we know as PayPal today. Elon musk was named CEO of PayPal and had the highest number of shares in the company.
In 2002 PayPal was acquired by eBay for a whopping $1.5bn.
What you should know
Elon Musk has often stressed the need to be consistent and have strong work ethics. In a graduation ceremony by the USC Marshall School Of Business, Elon Musk shared his opinion on work ethics according to CNBC.
"You need to work super-hard. Work hard every waking hour," Musk said in 2014.
"If you do the simple math, and say if somebody else is working 50 hours [a week] and you're working 100, you'll get twice [as much] done in the course of a year as the other company."
We hope this Monday article will inspire you to work harder and strive to get more work done in record time.
CAC sets 3-hour time line for company registration in 2021
The CAC is prioritising the reduction of the registration circle for new companies to just 3 hours before the end of the year 2021.
The Corporate Affairs Commission (CAC) has said that following the successful deployment of an end-to-end registration module, it was now prioritising the reduction of the registration circle for new companies to just 3 hours before the end of the year 2021.
This is coming after CAC had in November 2020, announced the implementation of new technology that will change the face of business registration including allowing customers to print their certificates with verifiable QR code from anywhere in the world.
This disclosure was made by the Registrar-General of the commission, Garba Abubakar, at a dinner in honour of the Chairman, Governing Board, CAC and Nigerian Ambassador-Designate to the Kingdom of Spain, Ademola Seriki.
In order to achieve this target, the Registrar-General said the commission was making arrangements to empower over 400 approving officers with working tools to process and approve registration applications either from home or anywhere necessary," the agency stated.
Abubakar noted that the challenges of the Covid-19 pandemic had adversely hampered CAC's delivery timeline.
He, however, pointed out that CAC was resolutely committed to serving its customers despite being forced to operate with less than 50% of its workforce.
While bidding farewell to Seriki, the Registrar-General said he received the news of his appointment with mixed feelings as CAC was going to miss his tremendous support and guidance.
Also speaking at the event, the Minister of Industry, Trade and Investment, Niyi Adebayo, described the outgoing CAC Chairman as a man of immense pedigree and endowed with enormous potential to justify the confidence reposed in him by the president.
In case you missed it
The CAC recently announced the upgrade of its website and online registration portal to include features, which allow for the automation of some selected services and processes, in line with the Federal Government's mandate of improving the ease of doing business in Nigeria.
The selected services and processes include Electronic search of company records, Upgraded Companies Registration Portal for Pre-incorporation filings and Post incorporation filings.
The Corporate Affairs Commission (CAC) says following the successful deployment of an end-to-end registration module, it is now prioritizing the reduction of the registration circle for new companies to just 3 hours before the end of year 2021. pic.twitter.com/mMGjLN1JeS

— Corporate Affairs Commission (@cacnigeria1) April 11, 2021
Nairametrics | Company Earnings
Access our Live Feed portal for the latest company earnings as they drop.