Why OPEC may not change output cut soon
Recently, there have been speculations and uncertainties as to whether OPEC+ will agree to change crude oil output cuts for member countries.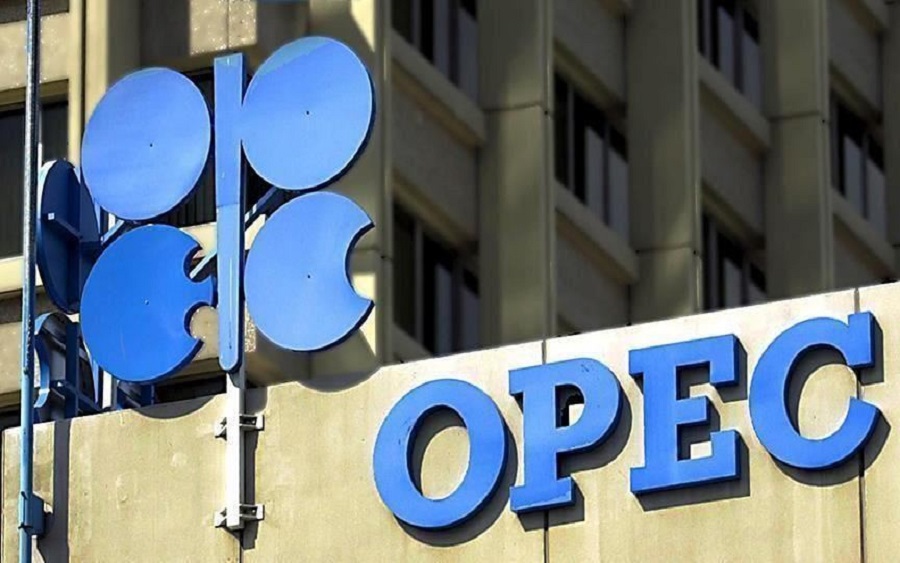 Recently, there have been speculations and uncertainties as to whether the Organisation of Petroleum Exporting Countries and its allies (OPEC+) will agree to change crude oil output cuts for member countries when they meet in Vienna between December 5th and 6th.
This uncertainty was reinforced by a statement made yesterday by Neil Atkinson, the Head of International Energy Agency's oil industry and market division. Reuters quoted Atkinson as saying that OPEC+ members will most likely not change the current output cut, pending the time they have a better understanding of trends in the global oil market.
"OPEC is quite likely to do what it has often done in the past: put off taking a decision which involves changing the current system until things become clearer.
"The Russians, we understand from press reports, are keen at least on the political level not to change anything immediately.
"There's a lot of uncertainties out there, not least the U.S. shale outlook, strength in demand, the overall economic outlook, all the rest of it, that more likely than not they will leave it in place and meet again in March."
[READ MORE: OPEC's Strategy hangs in the balance]
Note that OPEC's output cut for its members and allies currently stands at 1.2 million barrels per day. The oil cartel has maintained that cut virtually throughout the year, in a bid to ensure that oversupply in the market does not destabilise global oil prices.
Recall that Nairametrics earlier reported the International Energy Agency forecast that OPEC+ countries would face stiffer competition in 2020, no thanks to increased crude output from no OPEC+ countries such as Brazil, Norway, and the United States of America.
We pointed out that the projected competition would not be good for a country like Nigeria. This is because the country depends a lot on oil revenue to finance its budget. As such, it favours higher output and more dollars per barrel of crude.
In the meantime, it is yet to be seen how these possibilities play out. As a result, all concerned parties are looking up to OPEC and its allies to decide on Friday.
Over 20% of N-Power beneficiaries are now business owners – FG
The Minister emphasized the President's vision of lifting 100 million Nigerians out of poverty.
The Minister of Humanitarian Affairs, Disaster Management and Social Development, Sadiya Umar Farouq, has said that about 109,823 beneficiaries of the N-Power programme now have their own businesses.
This represents about 22% of the 500,000 Nigerians that have benefited from this programme since its inception.
This was disclosed in a statement by the Minister's Special Assistant on Strategic Communications, Mrs Halima Oyelade on Saturday, July 4, 2020. She said that the beneficiaries of Batch A and B of N-Power have established businesses in their communities.
The Minister in the statement said, "Statistics like this gives me joy and once again, I want to say congratulations; I look forward to hearing amazing testimonies and meeting beneficiaries of this programme who will be doing great things in the future".
She emphasized President Muhammadu Buhari's vision of lifting 100 million Nigerians out of poverty in the next 10 years by creating opportunities that would improve the productivity of Nigerian youths for entrepreneurship or employment.
Going further the minister said, "Thus, the need to find ways to engage them is of utmost importance. However, the commencement of the enrolment of Batch C was predicated on the need to give more Nigerian youths the opportunity to benefit. This is because, keeping only 500,000 beneficiaries for four years defeats the purpose of Mr President's vision, hence the need to scale up and was in no way meant to be punitive."
While acknowledging the beneficiaries' contributions, Farouq said, ''You are our model N-Power beneficiaries. Please avail yourselves of all opportunities provided by government like interest-free loans and leverage on those opportunities while using N-Power as a stepping stone".
The minister said the ministry is working at resolving some of the challenges facing the programme which include delays in the payment of stipends, beneficiaries not showing up at their places of primary assignments and people accessing the programme while gainfully employed elsewhere.
The minister also assured beneficiaries that outstanding payments would be made and transition plans were ongoing and would be duly communicated to them on their platform.
Some of the beneficiaries of the programme gave good testimonies about the impact of the programme in their lives and all expressed their gratitude to the Federal Government for the opportunity.
Nairametrics has reported the opening of application portal for batch C of the programme with effect from 11.45 pm on June 26, 2020. There have been over 3 million applicants that have shown interest in batch C of the programme in about a week.
Meristem features Nike Okundaye in Campaign titled "The Journey", highlights the importance for partners
Meristem taps into Okundaye's creative energy, highlighting the shared story of growth and collaboration.
It has been a long journey for financial services provider, Meristem Nigeria, having started out as a boutique stockbroking firm over 16 years ago and morphing into a capital market conglomerate offering an array of diversified service and product offerings. The tale is similar for the art and culture doyen, Nike Okundaye-Davies whose humble beginning in traditional weaving and dying practice annealed her to the art world and art lovers.
At a graceful age of 70, she has achieved over 102 solo art exhibitions, 36 group art exhibitions, a permanent display of two of her works in the Smithsonian National Museum of African Art, a Harvard recognition and many other global acclaims. With four (4) art galleries spread across the country, and the Lagos center being the biggest art gallery in West Africa, she once told a Forbes journalist that her dreams are driven by careful financial planning as she reinvests at least two-thirds of her income in her business and art centers.
Meristem taps into her creative energy in this campaign, highlighting the shared story of growth and collaboration for both institutions, and the need to onboard the right partners to achieve long term financial goals and investment security.
Meristem, a capital market conglomerate and diversified financial services provider offering stockbroking, wealth management, asset management, trustee services and financial advisory. Over the past 16 years, Meristem has been consistent in value creation and innovation within the capital market space. The Nigerian stock exchange awarded Meristem as the best digital broker of the year. In 2018 also, Meristem became the first Nigerian asset management firm to attain compliance with the Global Investment Performance Standards (GIPS) by the CFA Institute. In 2017, Meristem handled the single largest trade in the history of the Nigerian Stock Exchange.
Shell considers relocating its headquarters to the UK
Royal Dutch Shell has consistently pushed for the Dutch Government to stop taxes on dividends.
Oil and gas giant, the Royal Dutch Shell, is considering moving its corporate headquarters from The Netherlands to Britain. This could be a move against the implementation of dividend tax in The Netherlands.
The move was disclosed by the oil company's Chief Executive Officer, Ben Van Beurden, during an interview with a Dutch newspaper on Saturday, July 4, 2020. According to him, the oil giant is not ruling out relocating its headquarters from the Netherlands to Britain. He said:
"You always need to keep thinking. Nothing is permanent and of course we will look at the business climate. But moving your headquarters is not a trivial measure. You cannot think too lightly about that."
Further confirming the Chief Executive Officer's comment, a Shell spokesman told Reuters that the oil giant is looking at ways to simplify its dual structure, as it had been doing for many years.
Royal Dutch Shell has consistently pushed for the Dutch Government to stop the tax on dividend paid to shareholders, as this makes financing dividend, share buy-backs and acquisition a lot more difficult.
An earlier attempt by the Dutch Government to stop the dividend tax as an incentive to convince Unilever to unify its dual structure in Rotterdam, was met with an outcry by the public, who see that as a gift to rich foreigners.
It can be recalled that Shell had announced a few days ago that it might likely write down between $15 billion-$22 billion in post impairment charges for the second quarter of 2020. The impairment, which is its largest since the merger with Shell Transport and Trading Company Ltd in 2005, shows the huge adverse impact that the coronavirus pandemic has had on the oil giant's businesses.
Also, in a move that shocked investors, Shell for the first time since the Second World War, cut down the dividend that it paid to its shareholders by two-thirds due to the negative impact of the pandemic. The decision came as a surprise to many including shareholders of the oil company which is by far the biggest payer of dividend in the FTSE 100.