May & Baker signs deal to produce, sell Sanofi's products in Nigeria, others
Pharmaceutical company, May & Baker Nigeria, has signed a partnership agreement with French pharmaceutical giant, Sanofi. #MAY&BAKER #SANOFI
Pharmaceutical company, May & Baker Nigeria, has signed a partnership agreement with French pharmaceutical giant, Sanofi to produce four brands of the latter.
The four Sanofi products, which would be manufactured by May & Baker Nigeria, will be sold in Nigeria and West African markets, a statement obtained by Nairametrics disclosed.
The tablets include Flagyl tablets and Suspension and Tarivid tablets, anti-infective medicines and Malareich tablets, an anti-malaria drug.
[READ ALSO: NASCON, Forte Oil, lead best performing stocks on Tuesday(Opens in a new browser tab)]
Why this matters: The National Agency for Foods and Drugs Administrations and Control (NAFDAC) had been calling for the production of imported drugs in Nigeria. This partnership between the duo is a step in that direction.
This positions Nigeria as an exporter of the drugs that have interested markets in West Africa. Apart from expanding the portfolio and services of May & Baker, Nigeria's economy will also benefit in the trade partnership as it opens a new pharmaceutical market for both Nigeria and the company.
May & Baker is taking on the challenge of localising foreign brand products through its facility which it said can "produce six billion tablets and 37.5 million 60ml liquid medicines annually."
The partnership is coming two months after May & Baker's Director and Chairman of Board of Directors, Theophilus Danjuma, stepped down from his position in the company. Danjuma's retirement was made known during May & Baker's Board meeting. He was replaced by Senator Daisy Danjuma, who was first appointed to the May & Baker Board of Directors in 1999.
[READ MORE: Oando signs 2 gas supply agreement with NLNG)
What you need to know: May & Baker reported a decline in its top-line of 9.57% to N5.92 billion as against the N6.54 billion in nine months of 2018. The pharmaceutical unit recorded revenue of N5.86 billion in nine months of 2019, 6.95% lower than the corresponding period of 2018.
NNPC opens bid for repairs of pipelines and depots on a finance and operate basis
The project is expected to be operated on a public-private partnership basis.
The Nigerian National Petroleum Corporation (NNPC) declared open on Tuesday, August 11, bids by interested private investors to repair the pipelines and depots that are serving the refineries.
These pipelines, built almost 4 decades ago, are very critical in the successful movement of crude oil to the country's 3 refinery complexes located in Port Harcourt, Kaduna and Warri, and the subsequent movement of the finished petroleum products to the consumers.
The pipelines, which according to NNPC are in dire need of comprehensive repairs, have experienced years of incessant theft and vandalism as well as ageing.
This project is expected to be operated on a public-private partnership basis as the bidders are expected to finance and execute the project, then operate for an agreed number of years before transferring back to the NNPC. In other words, the bidders for the extensive repairs of these pipelines would have to finance them independently and operate for a defined period in order to recover their investment costs with throughput tariffs.
It must be noted that this model is similar to the one that had been in place by the state oil giant for the refineries. The NNPC had also announced plans to get private investors to invest in the repair of the 3 refineries on a repair and operate basis, as they do not want to be involved in the management of these refineries.
The NNPC Group Managing Director, Mele Kyari, had said that the ultimate plan for these refineries was to allow it to run on the LNG model, where the shareholders would be free to decide on the fate of these refineries going forward.
The refineries, which have only run sporadically, were shut down by NNPC earlier this year while awaiting repairs and upgrade. These 2 projects are expected to be handled separately according to information made available on Tuesday.
In addition, the new pipelines would need intrusion detection systems, as well as deep burial, to stop theft or vandalism. The deadline for the submission of these bids is due by September 18.
WTO Job: Okonjo-Iweala reveals how to resolve the rift between US and China
Mrs Iweala revealed how she hopes to resolve the rift between the United States of America and China.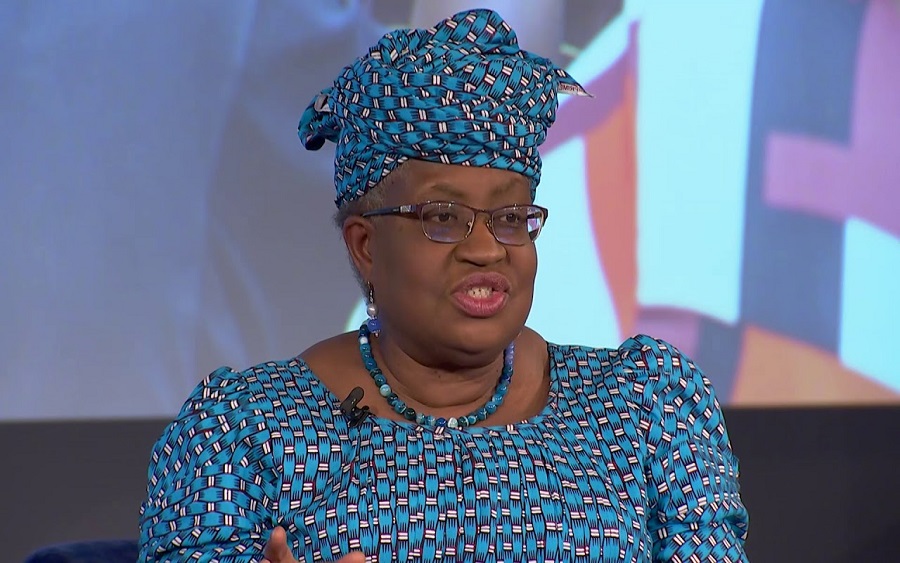 As the jostle for the top job at the World Trade Organization (WTO) becomes more intense, the Nigerian candidate, Ngozi Okonjo-Iweala, has disclosed some of her plans for the institution. The former Nigerian Finance Minister recently had an exclusive interview with CNBC Africa.
Speaking during the interview, Mrs Iweala revealed how she hopes to resolve the rift between the United States of America and China, the 2 biggest economies in the world, especially as regards trade issues. She also noted that part of her vision is to build a trade institution where there is greater trust among its members. She also stressed that the WTO, at this critical time, is needed to ensure that trade and global markets remain open.
READ MORE: Gold price up as COVID-19 cases rise, U.S-China tensions heighten 
On healing the rift between the US and China, Okonjo-Iweala admitted that it is going to be challenging and not be easy. She said:
"Well this is not going to be easy, if it was easy, it could have been done a long time since. So it would be very challenging but it is not an impossible job. It is very clear that both the US and China have been helped and benefitted from the multilateral trading system in the past. Hundreds of millions have been lifted out of poverty. They have experienced shared prosperity in the economies and their countries.''
The Nigerian candidate pointed out that it is important to remind the US and China of this shared prosperity. She then disclosed that she would listen to both countries to find out what really are the issues causing distrust among them. She said that she will not want to be involved in the larger political problems, but will rather separate the trade issues and focus on them and build this trust.
READ MORE: Dangote fertilizer plant to begin production this year
Going further on how to settle their rift, Okonjo-Iweala said, "You need to begin to find areas where there can be confidence-building and trade. Building trust is not talking about it, you have to have areas where both can work together and agree and we have a golden opportunity in the fisheries subsidies negotiations that are going on now because the US is a party to it, China is a party, the EU, all other members.''
"It is a multilateral negotiation, so if they can sit around the table with others to negotiate this and have a successful outcome, that is one thing that will be shared in common between the 2. So that will begin to build confidence. Then reaching out both in the US and in China to talk to the policymakers, go where the decisions are made, talk to congress also in the US and begin to show the benefits of the system again.''
READ ALSO: FG inks $3.9 billion deal with Chinese firm for construction projects 
She also said they will look at reasons why they need to work together because their rift may be causing negative externalities for other members. She is of the opinion that exposing all of these, working with them, and listening carefully will begin to build confidence.
She believes that while achieving this will be difficult, focusing seriously on trade issues can create room for a breakthrough.
Download Nairametrics News App
US hands over 200 ventilators to Nigeria
The US Ambassador to Nigeria said USAID and  Nigeria will work very closely over the next couple of weeks.
The United States of America, on Tuesday, August 11th, handed over some 200 ventilators to the Federal Government of Nigeria. This was disclosed by the Federal Ministry of Health via its Twitter handle, following the handover ceremony in Abuja.
The US Ambassador to Nigeria, Ambassador Mary Beth Leonard, at the handover event, explained that the ventilators are compact & portable & can be easily mobilized to reach those patients with the most severe symptoms of COVID-19.
The US Ambassador to #Nigeria Her Excellency Ambassador Mary Beth Leonard at the handover event stated that "the 200 ventilators being transferred today are compact & portable & can be easily mobilized to reach those patients with the most severe symptoms of #COVID19". pic.twitter.com/4nSgYVoEHk

— Federal Ministry of Health, NIGERIA (@Fmohnigeria) August 11, 2020
Speaking during the handover ceremony, the Ambassador said, "Their arrival fulfills the commitment discussed between US and President Muhammadu Buhari earlier this year. Our support includes; training on the use & maintenance of this equipment, ensuring that the ventilators can address other respiratory illnesses in the years beyond."
According to her, the United States Agency for International Development (USAID) and  Nigeria will work very closely and energetically over the next couple of weeks, with the Presidential Taskforce on COVID-19, to bring these ventilators across each of Nigeria's states & the Federal Capital Territory.
"The United States has been pivotal in supporting Nigeria's membership in the 'Every Breath Counts' Coalition. Nigeria is now one of 2 countries in Africa to have an "oxygen roadmap" that seeks to fight against pneumonia, hypoxemia, & now COVID-19," she stated. She then added that as the U.S. Ambassador to Nigeria, she remains proud of the strong friendship between the two countries.
The Backstory: Last April, Nairametrics had reported when the Minister of Information, Lai Mohammed, said that "President Donald Trump assured that the United States stands in solidarity with Nigeria in this difficult time and promised to send ventilators to support the country in its fight against the pandemic."