Atiku kicks as Buhari spends $3.7 billion in foreign debt service since 2015
The Buhari led government has spent about $3.7 billion in foreign debt service since 2015, one of the highest from any democratically elected government. The highest single-year foreign debt service was in 2006 at $1.79 billion.
About 68% of Nigeria's foreign-denominated debt servicing is in commercial Eurobonds issues over the last two years. The loans range between 5.1% and 9.2% per annum. Nigeria's external debt stock stood at $27 billion in June 2019.
Rising debt service: The Buhari administration has so far spent about $1.1 billion in foreign debt service this year. In 2018, the government spent about $1.4 billion in debt service, more than 3 times the $444 million it spent servicing foreign debts in 2017. The rising cost of debt service is a direct attribute of the government's reliance on foreign loans as a means of funding government expenditure.
Foreign Loans: Nigeria's fallen revenue following the crash in oil price has allowed President Buhari to rely mainly on foreign loans to fund government expenditure. As of June 2015, Nigeria's foreign loans were about $10.5 billion mostly made up of multilateral and bilateral loans.
However, by June 2019, total foreign-denominated loans were $27 billion with $10.8 billion made up of Eurobonds. Commercial loans which include Eurobonds and Diaspora bonds make now make up about 42% of total foreign borrowings.
[READ ALSO: Babatunde Fowler attributes FIRS success to technological innovation (Opens in a new browser tab)]
Critics of the government have complained about the government penchant for debts believing that it could put the future of younger Nigerians in jeopardy. Supporters of the government, however, believe the borrowing was necessary to invest in critical sectors of the economy particularly infrastructure.
Recently, Director-General of MAN, Segun Ajayi-Kadir expressed worry about Nigeria's rising debt.
"….the rising debt profile of Nigeria continues to be a cause for concern, especially the capacity of government to effectively service it and, at the same time, meet the bursting needs and aspiration of the citizenry going forward." 
"Already, our budget projections for 2020 anticipates a debt service sum of 2.45trillion, an amount higher than the 2.14 trillion earmarked for capital expenditure. 
"And even though our debt-to-Gross Domestic Product (GDP) ratio, which currently stands at 28 percent, is still below the average in Africa, our revenue-to-GDP ratio remains low."
The Finance Minister Zainab Ahmed however, believes the current debt profile is sustainable, comparing it to our GDP.
"Currently, Nigeria's debt is at N25 trillion; that is about $83 billion. And at $83 billion, we are just at 18.99%…so 19% debt to GDP. I hear people say Nigeria has a debt problem. We don't have a debt problem. What we have is a revenue challenge and the whole of this government is currently working on how to enhance our revenues, to ensure that we meet our obligation to service government as well as to service debt."
[READ ALSO: Babatunde Fowler attributes FIRS success to technological innovation (Opens in a new browser tab)]
Former Vice President and defeated PDP Presidential aspirant, Atiku Abubakar during the week piled criticism on the government's borrowing.
"I have said it time and again. The business of government is too serious to be left in the hands of politicians. We must all ask questions because if they throw away the future, it is not going to be their future they are throwing away, it will be all our futures.
"The fact that Nigeria currently budgets more money for debt servicing (N2.7 trillion), than we do on capital expenditure (N2.4 trillion) is already an indicator that we have borrowed more money than we can afford to borrow. And the thing is that debt servicing is not debt repayment. Debt servicing just means that we are paying the barest minimum allowable by our creditors.
What this means: Nigeria's rising foreign debt profile should be a worry to investors and businesses and must be watched closely. The country's ability to repay these loans will continue to be harder as it increases especially now that it is costing about 9%. The immediate risk for investors is the exchange rate which could be the first to suffer should the government struggle to repay its loans.
COVID-19 Update in Nigeria
On the 28th of October 2020, 147 new confirmed cases and 4 deaths were recorded in Nigeria
The spread of novel Corona Virus Disease (COVID-19) in Nigeria continues to record significant increases as the latest statistics provided by the Nigeria Centre for Disease Control reveal Nigeria now has 62,371 confirmed cases.
On the 28th of October 2020, 147 new confirmed cases and 4 deaths were recorded in Nigeria, having carried out a total daily test of 3,270 samples across the country.
To date, 62,371 cases have been confirmed, 58,095 cases have been discharged and 1,139 deaths have been recorded in 36 states and the Federal Capital Territory. A total of 617,750 tests have been carried out as of October 28th, 2020 compared to 614,480 tests a day earlier.
COVID-19 Case Updates- 28th October 2020,
Total Number of Cases – 62,371
Total Number Discharged – 58,095
Total Deaths – 1,1139
Total Tests Carried out – 617,750
According to the NCDC, the 147 new cases were reported from 12 states- Lagos (82), FCT (20), Rivers (9), Kaduna (8), Plateau (8), Benue (5), Edo (3), Kano (3), Nasarawa (3), Taraba (3), Ogun (2), Bauchi (1).
Meanwhile, the latest numbers bring Lagos state total confirmed cases to 21,017, followed by Abuja (6,028), Plateau (3,622), Oyo (3,433), Rivers (2,790), Edo (2,657), Kaduna (2,633), Ogun (2,016), Delta (1,813), Kano (1,746), Ondo (1,666), Enugu (1,314),  Kwara (1,069), Ebonyi (1,049), Katsina (952), Osun (923), Abia (898), Gombe (883).  Borno (745), and Bauchi (711).
Imo State has recorded 616 cases, Benue (491), Nasarawa (482), Bayelsa (403),  Ekiti (332), Jigawa (325), Akwa Ibom (295), Anambra (277), Niger (274), Adamawa (257), Sokoto (165), Taraba (143), Kebbi (93), Cross River (87), Yobe (82), Zamfara (79), while Kogi state has recorded 5 cases only.
READ ALSO: COVID-19: Western diplomats warn of disease explosion, poor handling by government
Lock Down and Curfew
In a move to combat the spread of the pandemic disease, President Muhammadu Buhari directed the cessation of all movements in Lagos and the FCT for an initial period of 14 days, which took effect from 11 pm on Monday, 30th March 2020.
The movement restriction, which was extended by another two-weeks period, has been partially put on hold with some businesses commencing operations from May 4. On April 27th, 2020, Nigeria's President, Muhammadu Buhari declared an overnight curfew from 8 pm to 6 am across the country, as part of new measures to contain the spread of the COVID-19. This comes along with the phased and gradual easing of lockdown measures in FCT, Lagos, and Ogun States, which took effect from Saturday, 2nd May 2020, at 9 am.
On Monday, 29th June 2020 the federal government extended the second phase of the eased lockdown by 4 weeks and approved interstate movement outside curfew hours with effect from July 1, 2020. Also, on Monday 27th July 2020, the federal government extended the second phase of eased lockdown by an additional one week.
On Thursday, 6th August 2020 the federal government through the secretary to the Government of the Federation (SGF) and Chairman of the Presidential Task Force (PTF) on COVID-19 announced the extension of the second phase of eased lockdown by another four (4) weeks.
READ ALSO: Bill Gates says Trump's WHO funding suspension is dangerous
House of Reps to make Youths globally competitive
House of Representatives is determined to make the Youths globally competitive.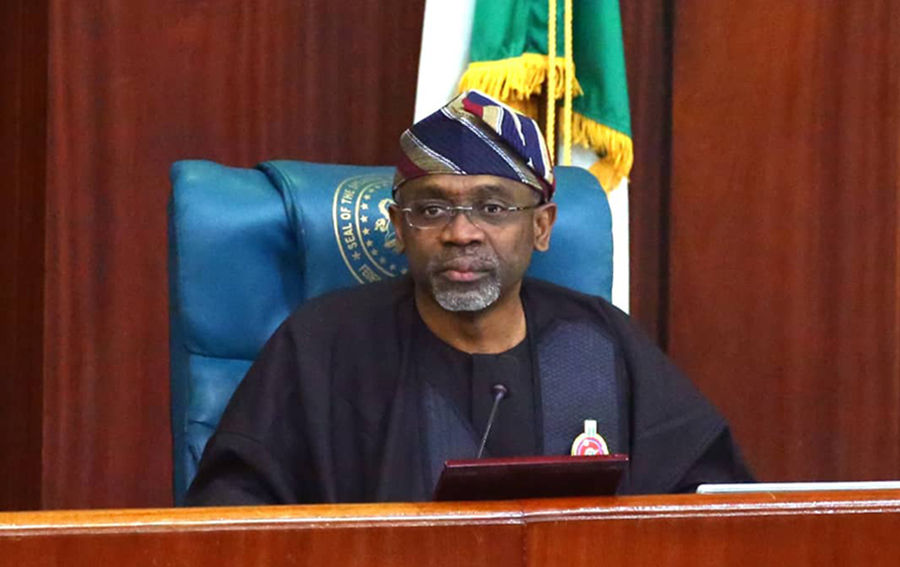 Lawmakers in the House of Representatives have assured Nigerian youths that they are committed to make them globally competitive.
This was disclosed by the Speaker of Nigeria's House of Representatives, Femi Gbajabiamila, on Wednesday.
 In a tweet, which the speaker shared after a meeting with a group of young lawmakers under the aegis of 'Young Parliamentarians Forum', he  reiterated that some of the demands of the youths following the #EndSARS protests would be addressed constitutionally, as part of the decision was to reform the Police, in a quest to accommodate a better Police Force.
On youth empowerment, the Speaker said that a lot still needs to be done, while pointing out that no government had done more than what the present administration has done.
What they are saying
He said, "All of us, every segment of the government, especially the House of Representatives, before the protests took the initiative, debated motions and took far-reaching decisions on the floor. We gave ourselves 30 days, and since then, we've been working night and day, especially with the Nigerian Bar Association (NBA).
"We thought the best way to go about it is that we amend the Police Service Commission Act, and that has been done and the report has been concluded and soon, it will be published and be on the floor.
"We are determined to resolve the Academic Staff Union of Universities (ASUU) matter, and if we can resolve two out of three issues, I think we would have gone a long way to help the lecturers who are on strike.
"There's a bill on vocational education, I think from the 8th Assembly that was even my bill. We'll pick it up again and pass it to you (Young Parliamentarians Group) to polish it up and add it to whatever ideas you have."
While speaking on the giant strides by the current administration in terms of youth empowerment, the Speaker said:
"I make bold to say that no government, in Nigerian history from inception, and I stand to be corrected, has put in as much in youth empowerment as this present government."
"Facts don't lie, a government that has devoted N500bn to youth empowerment every year. There's Trader Moni, N-Power, and several others, they are all there," he added.
Gbajabiamila added that the President Muhammadu Buhari's administration has done a lot about youth empowerment and is ready to do more.
COVID-19: Ogun orders full reopening of churches, mosques, hotels
Religious centres and other public places have been reopened following the success recorded in flattening the curve of COVID-19.
The Ogun State Government has ordered the full reopening of churches, mosques, businesses, hotels, and entertainment centres across the state.
This was disclosed by the State Governor, Dapo Abiodun, in a statement signed by his Chief Press Secretary, Kunle Somorin, via the state's Twitter handle on Wednesday.
Abiodun stated that the religious centres and other public places had been reopened, following the success recorded in flattening the curve of COVID-19.
According to him, the government is aware that many people are just recovering from the economic hardship imposed by COVID-19, as their activities had been affected by the lockdown, while necessary measures had been put in place to combat the pandemic.
He stated, "In the process of rebuilding the economy, the State Government was irrevocably committed to the successful implementation of the "Building our Future Together" agenda, and would ensure everything possible for people to have increased prosperity that would place the State on a sound footing towards continued development.
"Government would improve on testing, just as it continues to monitor the development and not hesitate to do selective lockdown should there be any flagrant disobedience to the set COVID-19 protocols."
COVID-19: Ogun orders full reopening of churches, mosque, hotels

Pleased with the drop of COVID-19 infections in Ogun State, @dabiodunMFR, has announced that all hotels, viewing centres, marquees, event centres, suites, guest houses, motels, and establishments providing…. pic.twitter.com/sMiUe3DUt5

— Ogun State Government – OGSG (@OGSG_Official) October 28, 2020
What you should know
Governor Abiodun had closed religious centres, businesses and schools in March, as part of moves to flatten the curve of the coronavirus.
He later announced the reopening of only worship centres and schools in August.
Abiodun pegged the number of worshippers for each service at 200, and insisted that services must not exceed one and a half hours.