ECOWAS: Single currency regime not kicking off in 2020  
The single currency regime for West Africa Countries might not kick off next year as expected because many countries are yet to meet the criteria.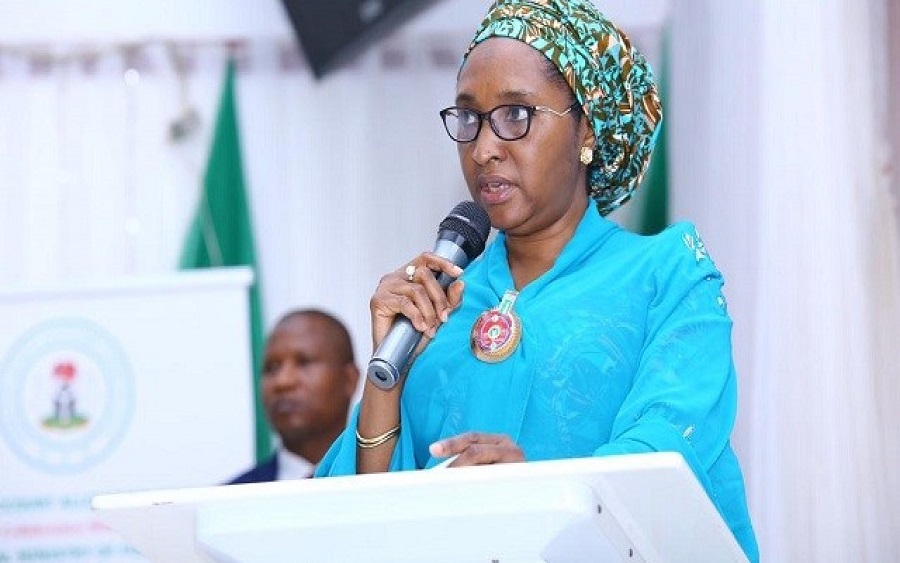 The single currency regime for West Africa Countries might not kick off next year as expected because many countries are yet to meet the criteria for the monetary alliance.
According to Punch, Mrs Zainab Ahmed, the Minister of Finance, Budget and National Planning, while speaking at the opening session of a meeting of the Economic Community of West African States (ECOWAS) committee of ministers of finance and governors of central banks on the currency programme, disclosed that only Togo had met all the convergence criteria.
The leaders, with the aim of boosting cross-border trade and economic development, birthed the idea of a single currency for West Africa 30 years ago. They had formally agreed to name the common currency "Eco". The member-countries of ECOWAS are Benin, Burkina Faso, Cape Verde, Gambia, Ghana, Guinea, Guinea-Bissau, Ivory Coast, Liberia, Mali, Niger, Nigeria, Senegal, Sierra Leone and Togo.
Criteria for the single currency to be achieved: The ECOWAS had put up three primary and three secondary criteria that each country must achieve to be included in the monetary union. The primary criteria include:
a budget deficit of not more than 3%;
average annual inflation of less than 10% with a long-term goal of not more than 5%; and
gross reserves that could finance at least three months of imports.
The secondary criteria put up by ECOWAS include:
public debt/Gross Domestic Product of not more than 70%;
central bank financing of budget deficit should not be more than 10% of previous year's tax revenue; and
nominal exchange rate variation of plus or minus 10%.
Meanwhile, Mrs Ahmed disclosed that with only Togo meeting the criteria in the last two years, it would be difficult to operationalise the single-currency regime by next year. She added that the inability of other countries in the sub-region to achieve the criteria would make the operationalisation of the "Eco" currency in 2020 problematic.
"We need to address in an optimal way the challenges ahead of us. This meeting is important because we are at a crossroads. The recommendations we make will have significant implications on the monetary policies we undertake," said Ahmed.
The single currency regime is expected to be based on a flexible exchange rate regime, with inflation focused monetary policy framework.
N1m up for grabs with Quickteller Business contest
To join in the contest, entrepreneurs are to post a 1-minute video of themselves explaining how N1 million will boost their businesses.
Interswitch has announced a virtual pitch tagged 'Boost your business with Quickteller' where one business owner has the opportunity to win N1 million cash. The promo is believed will help businesses signed onto the Quickteller Business platform boost their business further.
To contest for the prize money, business owners are simply required to complete their account activation on Quickteller Business and they stand a chance of winning.
To join in the contest, entrepreneurs are to post a 1-minute video of themselves explaining how N1 million will boost their businesses. The videos should be uploaded on Facebook, Instagram, Tiktok or YouTube with the hashtag #boostwithquickteller. To submit an entry, business owners are required to paste their post's URL in the video URL section of the entry form on the Quickteller Business site, share the entry with friends and family and invite them to vote.
They must register and activate their businesses on the Quickteller Business platform using the referral code 'Boost'. Any entry without a referral code will be rendered invalid.
Speaking about the promo, Cherry Eromosele, Group Chief Marketing and Communications Officer at Interswitch noted that the promo is important to Interswitch as it helps business owners – not only to boost their businesses – but to provide solutions that addresses some of the pain points of business owners. "At Interswitch, we are committed to growing the business community by providing simple and scalable payment solutions because it is critical to their growth and essentially to the national economy at large," she added.
The Quickteller Business platform provides seamless payment solutions for businesses and their customers. The platform is an intuitive and robust one that enables businesses of all sizes, small, medium, large, to take their businesses online even if they did not have prior technology infrastructure or website.
The top 10 entries with the highest votes by 11:59pm on Friday, April 30, 2021 will qualify to participate in the grand finale.
Apart from the numerous benefits enjoyed on the Quickteller Business platform, such as generating invoices to track sales and payments, customized storefront to display products and brand image, backend access to manage inventory, dispute management options to settle chargebacks and refunds, the platform further exposes its users to a ready market of over five million potential customers from Nigeria, Gambia and Kenya.
On the Quickteller Business platform, business owners can get paid by anyone, from anywhere without hassles. From massive corporations to smaller tech-savvy businesses, Quickteller Business makes payment easy for entrepreneurs and their customers.
About Quickteller Business
Quickteller business provides various payment tools for freelancers and small businesses operating without a website to receive payments easily. The platform seamlessly integrates with your existing website or store to provide various payment options.
About Interswitch
Interswitch is a leading technology-driven company focused on the digitisation of payments in Nigeria and other countries in Africa. Interswitch's vision is to make payments a seamless part of everyday life in Africa, and its mission is to create transaction solutions that enable individuals and communities to prosper across Africa.
We began in 2002 as a transaction switching and electronic payments processing business, building and managing payment infrastructure, delivering innovative payments solutions and driving transactions across Nigeria and other African markets. We provide secure solutions and services that facilitate convenience and real value for consumers, businesses, governments and other organizations, helping to reduce costs, improve operational efficiency and drive sustainable revenue growth.
FG launches National Gender Steering Committee for Gender Policy in the agricultural sector
The policy document is a developmental strategy for poverty reduction and it is expected to empower small scale holder farmers who are predominately women.
The Federal Government has announced its inauguration of a National Gender Steering Committee for the Implementation of the Gender Policy in the Agricultural sector, in a bid to offer equal access and gender-sensitive approaches towards food production.
This was disclosed by Permanent Secretary, Federal Ministry of Agriculture and Rural Development, Dr Ernest Umakhihe, who inaugurated the Committee on Wednesday in Abuja.
"The initiative will promote and ensure the adoption of gender-sensitive responsive approaches, plans and programmes in such a way that men and women will have equal access and control of productive resources," he said.
He added that availability of the policy document was expected to address the vulnerability of women to biases in the Agriculture sector, integrate gender perspectives in National Planning, create more jobs and financial empowerment for women, citing that the National Gender Policy in Agriculture was consistent with the Global 2030 Agenda for Sustainable Development adopted by World Leaders at the United Nations Summit in New York, USA, in September 2015.
Director, Special Duties in the Ministry, Mrs Fausat Lawal also stated that "Women, small scale holder farmers constitute about 70-80% of the agriculture labour force and they produced the bulk of food for domestic consumption."
She added that the policy document is a developmental strategy for poverty reduction and it is expected to empower small scale holder farmers who are predominately women.
What you should know 
Female unemployment rate in Nigeria as of Q4 2020 increased to 35.2% from 31.6% recorded in Q2 2020. This is according to the recent labour force report released by the National Bureau of Statistics (NBS).
A total of 61.63 million women were in the working population (15 – 64 years of age) as of Q4 2020 accounting for 50.5% of the total working population. Only 30.15 million of these women were willing and able to work, which represents about 43.3% of the total labour force in the period under review.
Nairametrics | Company Earnings
Access our Live Feed portal for the latest company earnings as they drop.