ECOWAS: Single currency regime not kicking off in 2020  
The single currency regime for West Africa Countries might not kick off next year as expected because many countries are yet to meet the criteria.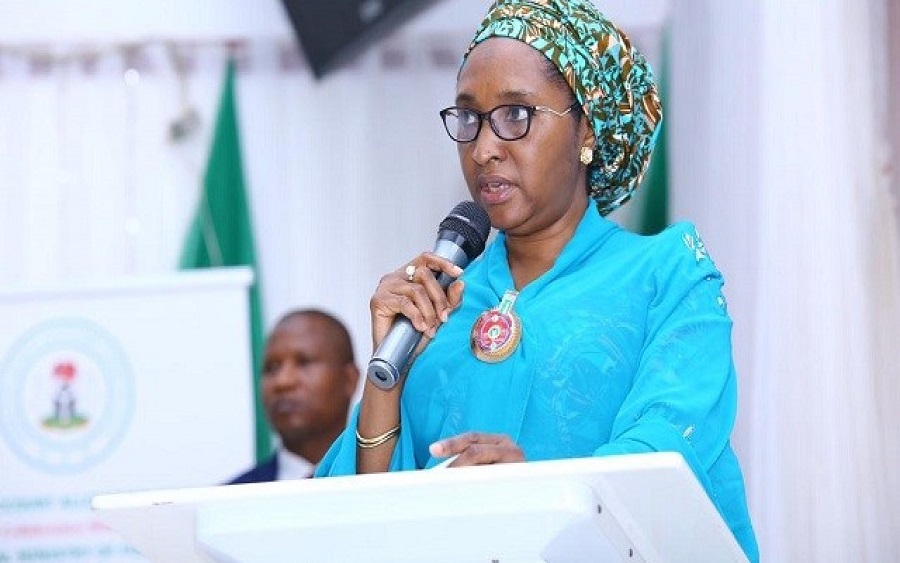 The single currency regime for West Africa Countries might not kick off next year as expected because many countries are yet to meet the criteria for the monetary alliance.
According to Punch, Mrs Zainab Ahmed, the Minister of Finance, Budget and National Planning, while speaking at the opening session of a meeting of the Economic Community of West African States (ECOWAS) committee of ministers of finance and governors of central banks on the currency programme, disclosed that only Togo had met all the convergence criteria.
The leaders, with the aim of boosting cross-border trade and economic development, birthed the idea of a single currency for West Africa 30 years ago. They had formally agreed to name the common currency "Eco". The member-countries of ECOWAS are Benin, Burkina Faso, Cape Verde, Gambia, Ghana, Guinea, Guinea-Bissau, Ivory Coast, Liberia, Mali, Niger, Nigeria, Senegal, Sierra Leone and Togo.
Criteria for the single currency to be achieved: The ECOWAS had put up three primary and three secondary criteria that each country must achieve to be included in the monetary union. The primary criteria include:
a budget deficit of not more than 3%;
average annual inflation of less than 10% with a long-term goal of not more than 5%; and
gross reserves that could finance at least three months of imports.
The secondary criteria put up by ECOWAS include:
public debt/Gross Domestic Product of not more than 70%;
central bank financing of budget deficit should not be more than 10% of previous year's tax revenue; and
nominal exchange rate variation of plus or minus 10%.
Meanwhile, Mrs Ahmed disclosed that with only Togo meeting the criteria in the last two years, it would be difficult to operationalise the single-currency regime by next year. She added that the inability of other countries in the sub-region to achieve the criteria would make the operationalisation of the "Eco" currency in 2020 problematic.
"We need to address in an optimal way the challenges ahead of us. This meeting is important because we are at a crossroads. The recommendations we make will have significant implications on the monetary policies we undertake," said Ahmed.
The single currency regime is expected to be based on a flexible exchange rate regime, with inflation focused monetary policy framework.
NNPC signs gas development and commercialization deal with SEEPCO
NNPC and SEEPCO have signed a gas development and commercialization deal.
The state oil giant, Nigerian National Petroleum Corporation (NNPC) has signed a gas development deal with Sterling Exploration and Energy Production Company (SEEPCO).
The agreement between the 2 oil firm is for the development and commercialization of gas from Oil Mining Lease (OML) 143 that could help reduce gas flaring in the country.
The disclosure was contained in a press statement that was issued by the Group General Manager, Group Public Affairs Division of NNPC, Dr Kennie Obateru, on Saturday, September 26, 2020, in Abuja.
According to the statement, the Group Managing Director of NNPC, Malam Mele Kyari, while speaking at the agreement-signing ceremony which held at the NNPC Towers, described the execution of the deal as a great milestone as well as a testament to NNPC's commitment to facilitating the nation's transformation into a gas-powered economy.
Kyari disclosed that the deal would not only help reduce gas flaring and its environmental hazards but would also promote gas production and utilization in the domestic market.
The NNPC boss also commended SEEPCO for its unwavering commitment to gas development and commercialization in the country which has led to the establishment of a Special Purpose Vehicle that will help expand gas utilization in the country as a cleaner, cheaper and more reliable alternative form of energy.
On his part, the Chairman of SEEPCO, Mr Tony Chukwueke, described the deal as an essential partnership that would help the company fulfil the pledge it made to support the efforts of the Nigerian government to eliminate gas flaring by monetizing it.
He commended NNPC and the Group Managing Director for ensuring the execution of the agreement which he described central to the achievement of the company's cardinal objective of boosting the production of Liquefied Petroleum Gas (LPG), condensate and dry gas for the Nigerian market, adding that the company has invested about $600 million for that purpose.
This is coming at a time when the Federal Government is shifting focus to gas utilization as an alternative source of energy especially with the increase in the retail pump price of petrol. This is one of the various initiatives by the government as represented by the NNPC towards providing alternative sources of energy.
Buhari reappoints 3 Chief Executives of agencies under Federal Ministry of Petroleum
3 Chief Executive Officers of agencies under the Federal Ministry of Petroleum Resources have been reappointed.
President Muhammadu Buhari has renewed the appointment of 3 Chief Executive Officers of parastatals under the Federal Ministry of Petroleum Resources with immediate effect.
The appointments that were renewed by the president include that of Dr Bello Aliyu Gusau as the Executive Secretary of Petroleum Technology Development Fund (PTDF), Ahmed Bobboi as the Executive Secretary/Chief Executive Officer of Petroleum Equalization Fund (PEF) and Simbi Wabote as Executive Secretary, Nigerian Content Development and Monitoring Board (NCDMB).
The disclosure was made through a series of tweet posts by the presidency on its official Twitter handle on Friday, September 25, 2020.
The statement disclosed that the renewal of the appointments followed recommendations to the President by the Minister of State Petroleum Resources, Timipre Syla.
It stated that Dr Aliyu Gusau was credited to have run the PTDF successfully in the past four years, keeping faith with the Seven Strategic Priorities he had introduced in January 2017.
These are Domestication, Cost cutting, Sustainable funding, Efficient internal processes, Linkages with the industry, Utilization of centres of excellence, and Pursuit of home-grown research.
It also stated that Bobboi got his reappointment for having run PEF in a way that made it a key and strategic player in the administration's oil and gas reforms, especially in stabilizing the supply and distribution of petroleum products across the country, among others.
Going further, it stated that the NCDMB boss, Wabote, won his pips for managing the NCDMB and completing its headquarters building. Wabote was also credited to have initiated many landmark projects that were widely commended by industry players.
STATE HOUSE PRESS RELEASE

PRESIDENT BUHARI RENEWS APPOINTMENTS OF PTDF, PEF, NCDMB BOSSES

President @MBuhari has renewed the appointments of Chief Executive Officers of agencies under the Ministry of Petroleum Resources.

— Presidency Nigeria (@NGRPresident) September 25, 2020
UBA launches new online entertainment platform, 'RED Radio' with Wizkid interview
UBA's RED Radio launches with an exclusive interview with its brand ambassador, Wizkid.
Pan- African financial institution, United Bank for Africa, (UBA Plc), continues to lead in innovation with the launch of its dynamic and creative Online Radio channel – RED Radio.
RED Radio, powered by UBA is a lifestyle web platform that has been set up to inform, educate, entertain and to bring to the fore, the best of Africa. Much like its sister platform, REDTV, RED Radio is expected to showcase the best in lifestyle, entertainment, music, news, comedy and fashion.
Speaking on the launch of RED Radio, Group Chairman of UBA, Tony O. Elumelu applauded the creative initiative, emphasising that UBA is a financial institution always ready to support creativity and entrepreneurship. The 2020 Time 100 most influential person in the world who has committed USD100 million to empowering young entrepreneurs across Africa said about RED Radio, "Creativity and innovation are a powerful combination and every detail in an art piece is important and meaningful. This applies to growing businesses and budding entrepreneurs. You will encounter challenges, like I did, but each experience is a lesson that brings you closer to your goal. That is the beauty of creativity."
Continuing, Elumelu remarked, "There are many ways to make something beautiful, to make a sound interesting or to bring a story to life. You can define your expression, and today, as UBA's RED Radio launches, I wish Bola Atta and her enterprising team many successes through this beautiful medium of expression."
In appreciation of the support of UBA Group Chairman for the exciting creative initiative, UBA's Group Head, Corporate Communications, Bola Atta, said 'just like, REDTV which is Africa's leading online entertainment network, RED Radio is positioned to fast become the foremost online radio platform in Africa'.
Also expressing his delight, UBA's Brand Ambassador and star boy, Wizkid, said, "I am never too busy for my UBA family," as he granted an exclusive interview on one of the station's flagship shows 'On the Street' where he spoke extensively about his upcoming album and what his fans should expect from him in the coming weeks.
RED Radio promises to bring rich and engaging content that will keep its audience coming back constantly for vibrant and robust entertainment. Listeners can tune in to www.itsredio.com 24/7.