Useful growth strategies to increase revenue for your business
Growing a small business is no easy feat. It requires a tremendous amount of perseverance, dedication and focus.
Growing a small business is no easy feat. It requires a tremendous amount of perseverance, dedication and focus. If you want your business to bring in more money, this article contains methods you can consider. Imagine you are operating a boutique and you want to increase the amount of revenue that the boutique brings in, here's how to apply these strategies:
Increasing the number of customers means you are trying to bring more people in the door. This strategy is relatively straightforward: more visitors to your store will equal more sales, which (assuming the average transaction size stays the same) will bring in more money.
Increasing average transaction size means that you are trying to get each customer in to purchase more. This is typically done through a process called upselling. The more of these items the customer purchases, the more they spend.
Increasing the frequency of transactions per customer means encouraging people to purchase from you more often. The more frequently they visit your establishment, the more revenue your boutique will bring in, assuming the average transaction size stays the same.
Raising your prices means you will collect more revenue from every purchase a customer makes. Assuming your volume, average transaction size, and frequency stay the same, raising your prices will bring in more revenue for the same amount of effort.
What more can you do?
Expand your market
Augment your existing client base with new products, new geographic territories, and additional sales resources. Many small businesses limit their marketing and sales efforts to the immediate area surrounding the central location of their business. Don't assume another market is being served without investigation.
[READ MORE: A guide to identifying your profitable customers and improving your sales (1)]
Enter into cooperative sales agreements
Contact businesses that sell complementary products or services with a request to sell your products also. Many companies actively seek complementary products, as they add very little to marketing and sales expenses – it is just a matter of finding the right partner. Getting additional salespeople for no out-of-pocket cost is a sure sales booster.
Hone your pricing strategy
While a small increase in price may not seem significant when compared to the full price, the impact of the increase on profits is magnified since the increase will flow directly to the bottom line. Price is the single most important factor in a decision to purchase a product or service. A low price can represent a "bargain" or low quality in the buyer's mind. Before implementing any pricing strategy, know how your customers feel about your product so that a change in price encourages the market behavior you want. Always consider your prices "temporary" and adjust them to meet the market and competitive circumstances. Knowing how your products compare with similar products from the buyers' viewpoint, as well as the prices of competitive products, will allow you to best position your prices in the marketplace.
Bundle products
If you sell products that naturally go together, or are used for the same task or at the same times, consider selling them as a package.
Add, reduce, or eliminate shipping and handling charges
In lieu of raising the price of a product, consider adding a shipping and handling charge. The net effect on revenues is the same, while avoiding buyer backlash to a price increase. If you currently charge for shipping and handling, consider reducing or eliminating the charge for a specific time frame in order to stimulate sales.
Offer special discounts
Discounts, properly marketed, create a special buying opportunity in consumers' minds, often spurring them to take action. The discounts can be applied to limited products, such as a single manufacturer's brand, a limited category like school supplies, or all products in a store-wide sale.
In fact, you can create a sales environment for almost any reason:
Quantity Discount: When two or more of the same product are purchased at the same time.
Tie-In Discount ("Bundling"): When two or more different products are purchased at the same time.
Seasonal Discount: When products are bought within a specific time-frame.
Conditional Discount: When the products purchased are used or reconditioned.
Stripped Discount: When the products purchased are "stripped" of one or more features.
Invigorate your sales collateral
The importance of sales collateral – brochures, presentations, product data sheets, pictures – is often overlooked by business owners. Your sales collateral, including your website, is a reflection of your company. A vibrant, bright-coloured document complete with drawings and pictures draws attention and generates excitement in its content; dull, boring materials are typically trashed without a second thought.
Review your sales materials, item by item, to see whether they convey the image and message you want to present to your customers:
Do they include all of your products and their latest innovations?
Do they adequately portray the advantages of your products by linking features to benefits?
Do they convey a sense of urgency with easy instructions for purchase?
If your brochures, presentations, product data sheets, pictures, or website don't simply and clearly present information which will spur your prospects to take action, it's time to redesign them.
[READ ALSO: A guide to identifying your profitable customers and improving your sales (PART 2)]
Renew old relationships
There is a lot of chatter in the business circle about customer experience as a potential stimulant for revenue growth and this is simply because purchasers are now more empowered than ever before. It is easier to sell to an old customer than to find a new one. Products previously purchased wear out, break down, or become obsolete. Develop a marketing program to communicate with old customers and prospects, and contact them on a regular basis about your company and your products. Ask your old customers for referrals and written references. Make them feel as if they are a valuable component of your success. Downplaying old relationships is no longer an option for businesses, as the voice of the customer continues to get louder.
UK-based group to investment $245 million in 100 Nigerian businesses
A UK based organization is to partner local investment funds to disburse $245 million to 100 Nigerian businesses.
A UK-based development finance institution, CDC Group, has finalized plans to invest US$425 million as an aid to 100 businesses and 38,000 jobs in Nigeria.
This is sequel to its partnership with 40 investment funds such as Afreximbank, African Capital Alliance and Indoram, NAN reports
In a virtual visit to the country by the board of the organization led by Chief Executive, Nick O'Donohoe and Chairman, Graham Wrigley, the UK Government-funded organization stated that all earnings from its investments are ploughed back to improve the lives of millions of people in Africa and South Asia.
CDC Group noted that it paid a virtual visit to the Vice President of Nigeria, Prof. Yemi Osinbajo, and British High Commissioner to Nigeria, Catriona Laing, to discuss and ascertain the impact of CDC's aid to its investees through the COVID-19 crisis and understand how to stimulate recovery and growth.
The discussions also focused on CDC's own response to the pandemic through its preserved, strengthen and rebuild programme, the statement said
(READ MORE: WHO to secure initial COVID-19 vaccine for 20% of Africans)
Commenting on the rationale of the aid, the Chief Executive of the CDC Group, Nick O'Donohe said that, "Nigeria plays a key part in our strategy of partnership and investment for economic growth in West Africa. "Hosting our 2020 board trip– albeit virtually – in both markets is a testament to our commitment.
"Looking forward, we will continue to prioritise the post-COVID-19 recovery as part of the Build Back Better agenda.
"We are committed to supporting a deeper and more strategic bilateral partnership between the UK and Nigeria that is based on enhancing economic development, job creation, inclusion, trade and investment," O'Donohoe further remarked.
In a glowing tribute and commendation to the group, British High Commissioner to Nigeria, Catriona Laing CBE said CDC has been pivotal to creating jobs and supporting the growth of businesses by investing in the poorest countries across Africa, including Nigeria.
"CDC's commitment to the country signals to other UK investors that investing in Nigeria is possible and should be prioritized in order to help Nigeria and indeed, Africa, mitigate the impact of COVID-19," the envoy said.
Just-in: Nigeria's manufacturing sector contracts for 5th consecutive month – CBN 
The CBN disclosed in its September PMI report that the manufacturing sector contracted.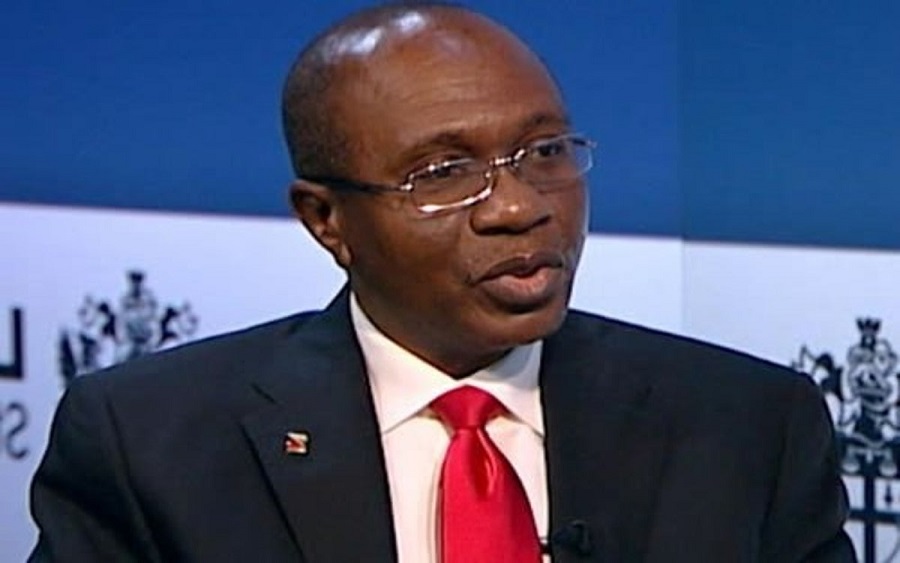 The Manufacturing Purchasing Managers' Index (PMI), in September 2020, has witnessed a contraction for the fifth consecutive month, as it stood at 46.9 index points. 
This was disclosed by the Central Bank of Nigeria (CBN), in its September PMI report released on Wednesday. 
The report stated that, out of the 14 subsectors surveyed, 4 subsectors reported expansion (above 50% threshold) in the review month in the following order: 
Electrical equipment

 

Transportation equipment 

 

Cement, and

 

Nonmetallic mineral products

 
The paper product subsector was stable. 
While the remaining 9 subsectors reported contraction (below 50% threshold) in the review month in the following order: 
Petroleum & coal products

 

Primary metal

 

Furniture & related products

 

Printing & related support activities

 

Food, beverage & tobacco products

 

Textile, apparel, leather & footwear

 

Chemical & pharmaceutical products;

 

Fabricated metal products and 

 

Plastics & rubber products

 
The Non-manufacturing sector PMI stood at 41.9 points in September 2020, indicating contraction in nonmanufacturing PMI, for the sixth consecutive month.  
Rack Centre to create West Africa's largest data centre in $100m expansion
Rack Centre's expansion programme will increase capacity to a total net lettable white space of 6000 square metres.
Leading carrier neutral data centre operator in West Africa, Rack Centre, has announced an expansion programme that will increase capacity to a total net lettable white space of 6000 square metres, which will pave way for 13MW of  IT power capacity in its Lagos campus.
This was disclosed in a press release by the company, which was seen by Nairametrics.
The expansion is expected to bring carrier neutral scale to West Africa, and this is in response to increasing demand for data centre space from cloud uptake, telecommunication investment and outsourcing of IT facilities by enterprises in the region.
READ: Multichoice, StarTimes, others' reception increase by 23% in Nigeria- Report
The funding for this expansion will come from a $250m pan-African data centre platform, established by Actis and Convergence Partners, a leading ICT infrastructure investor in Africa.
In addition to the expansion in  Rack Centre, the platform is also actively developing additional buy and build opportunities across Africa, to establish a network of carrier neutral data centres aimed at catering to carrier, cloud and hyperscale customers. 
Back story:  It is noteworthy that on March 2020, in a bid to pave way for the expansion programme, Actis, a London private equity firm, announced an investment in Rack Centre, taking a controlling stake in the business alongside Jagal.
READ: Are we heading towards a food crisis?
Why this matters
Nigeria is a key entry point for global telecommunications, content, and cloud players seeking access to the region. Despite the potentials of the country; with 138 million internet subscribers, more than any country in Africa or Europe, and the largest population and GDP in Africa, a lack of cost-effective, energy-efficient IT infrastructure, has been a constraint to doing business in the region. 
However, in a bid to create unrestricted connectivity between customers, telecommunication carriers, and internet exchange points within its data centres in the region, as a unique scale carrier neutral player, Rack Centre brings global best practice to Nigeria, as the first carrier neutral data centre in the region, to achieve Uptime Institute Tier III Certification of Constructed Facility (TCCF).
READ: Lagos announces N10 billion public-private partnership for aquaculture centre
The global leaders that the platform has engaged include:
Tim Parsonson, Co-founder, Teraco Data Environments – the largest carrier neutral operator in Africa, who joins the Board as Chairperson on the board.

Frank Hassett, a veteran of the global data centre industry and previous Vice President of Infrastructure, at Equinix, brings over 1300MW of build and operate experience, to assist with hyperscale expansion.
While speaking on the expansion of capacity, Andile Ngcaba, Chairman of Convergence Partners, said;  "Africa is at the start of a critical time in its development, as the 4th industrial revolution offers the chance to leapfrog many of Africa's challenges, and harness the immense potential of its people. Convergence Partners is delighted to partner with Actis in accelerating the growth of high quality data centre infrastructure, an indispensable part of the foundation of this revolution in the region."
Dr Ayotunde Coker, Managing Director of Rack Centre, emphasized that the group is proud of the quality and scale bar which they have set in the region.
"We are proud of the quality and scale bar we have set in the region and are scaling to be the de-facto digital data hub for West Africa
"Mass adoption of digital working models and content distribution is driving growing investment in the region and Rack Centre offers a world class location to house these IT and telecoms facilities," Coker said.
Supporting this ambition, engineering consultancy Arup, have been appointed for the project.  The leadership status of Arup is uncontested,  having designed over 2,000MW of IT capacity for industry-leading tech giants, and co-location providers across the globe.