What business owners need to know about balance sheets (PART 2)
The balance sheet is one of the primary financial statements that can be used to manage your business on both a long-term and daily basis.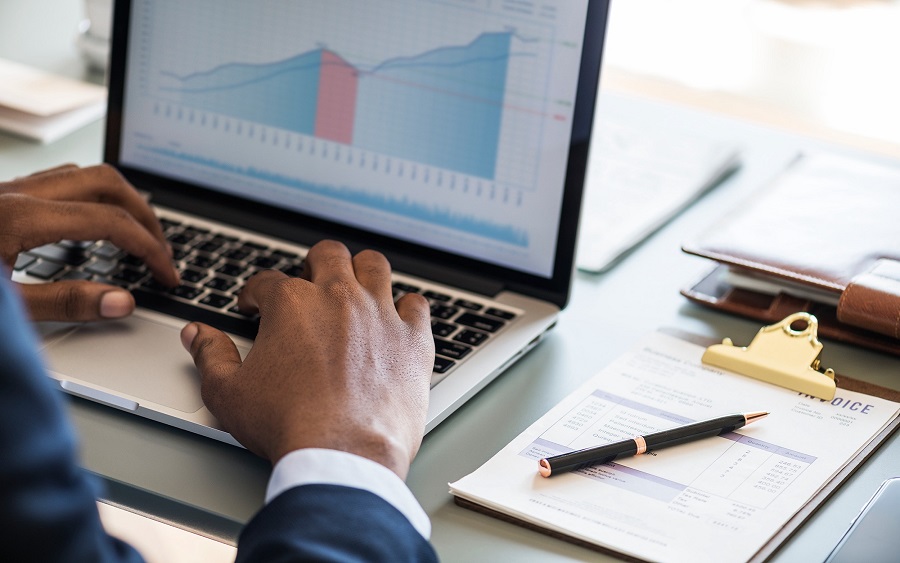 How do I format a balance sheet?
Assets
Assets are subdivided into current and long-term assets to reflect the ease of liquidating each asset. Cash, for obvious reasons, is considered the most liquid of all assets. Long-term assets, such as real estate or machinery, are less likely to sell overnight or have the capability of being quickly converted into a current asset, such as cash.
Current assets:  Current assets are assets that can be easily converted into cash within one calendar year. Examples of current assets are checking or money market accounts, accounts receivable, and notes receivable that are due within one year's time.
Cash: Money available immediately, such as in checking accounts, is the most liquid of all short-term assets.
Accounts receivable: This is money owed to the business for purchases made by customers, suppliers, and other vendors.
Notes receivable: Notes receivable that are due within one year are current assets. Notes that cannot be collected on within one year should be considered long-term assets.
[READ MORE: What business owners need to know about balance sheets 1]
Long-term assets: Long-term assets include land, buildings, machinery, and vehicles that are used in connection with the business.
Land: Land is considered a fixed asset but, unlike other fixed assets, is not depreciated, because land is considered an asset that never wears out.
Buildings: Buildings are categorized as fixed assets and are depreciated over time.
Office equipment: This includes copiers, fax machines, printers, and computers used in your business.
Machinery: This figure represents machines and equipment used in your plant to produce your product. Examples of machinery might include lathes, conveyor belts, or a printing press.
Vehicles: This includes any vehicles used in your business.
Total fixed assets: This is the total dollar value of all fixed assets in your business, less any accumulated depreciation.
Total assets: This figure represents the total dollar value of both short-term and long-term assets of your business.
Creating a balance sheet might seem difficult, but it is essential for your business.
Liabilities and owners' equity
This includes all debts and obligations owed by the business to outside creditors, vendors, or banks that are payable within one year, plus the owners' equity. Often, this side of the balance sheet is simply referred to as "liabilities."
Current liabilities: This is the sum total of all current liabilities owed to creditors that must be paid within a one-year time frame.
Accounts payable: This is comprised of all short-term obligations owed by your business to creditors, suppliers, and other vendors. Accounts payable can include supplies and materials acquired on credit.
Notes payable: This represents money owed on a short-term collection cycle of one year or less. It may include banknotes, mortgage obligations, or vehicle payments.
Accrued payroll and withholding: This includes earned wages or withholdings that are owed to or for employees, but have not yet been paid.
Long-term liabilities: These are any debts or obligations owed by the business that are due more than one year out from the current date.
Mortgage note payable: This is the balance of a mortgage that extends beyond the current year. For example, you may have paid off three years of a fifteen-year mortgage note, of which the remaining eleven years (excluding the current year) are considered long term.
Owners' equity: Sometimes this is referred to as stockholders' equity. Owners' equity is made up of the initial investment in the business, as well as retained earnings that are reinvested in the business. Remember, total liabilities, including owners' equity, must equal the assets. The way you achieve balance is by totaling up all the assets of the business, then subtracting all of the liabilities, except for owners' equity. The remaining amount is the owners' equity.
Common stock: This is stock issued as part of the initial or later-stage investment in the business. This stock remains fixed at its initial valuation on the company's books.
Retained earnings: These are earnings reinvested in the business after the deduction of any distribution to shareholders, such as dividend payments. Retained earnings are determined by subtracting common stock from the owners' equity.
Total liabilities and owners' equity: This comprises all debts and monies that are owed to outside creditors, vendors, or banks and the remaining monies that are owed to shareholders, including retained earnings reinvested in the business.
[READ ALSO: Is there a legitimate Nigerian business that can guarantee 5-10% monthly interest?]
The difference between a balance sheet and an income statement
Your balance sheet and income statement are two of the most important documents your business has.
Your income statement lists the revenues, expenses, and profits and losses accrued during a specific period. It gives a quick picture of what profits your business is generating. Unlike a balance sheet, it doesn't show your liabilities and debt.
The bottom line of an income statement is the company's net earnings or losses, which shows how profitable your business has become.
How to improve your investing habit
Valuable tips to help you improve your investing habit and make more money.
The best route to financial freedom and wealth is by saving and investing your funds. With the rising inflation rate in the country, money saved in the bank is useless and would depreciate with time. The best thing to do as a smart person is to invest your money and sleep while your money works for you. Investment entails more than just knowing about the stock market and investing, it involves having a healthy investing habit. It takes a lot of study and growth to imbibe these habits. Keep reading for tips on how to improve your investing habit and make more money.
Keep at it 
A good investor doesn't start today and stop tomorrow. You have to be consistent with your investment plan and learn not to eat all your returns. Reinvest your interest and keep investing till your last breath, that is how you make more money. When Albert Einstein was asked what man's greatest invention was, he said 'compound interest'. According to him, "compound interest is the eighth wonder of the world, he who understands it, earns it; he who doesn't pay it." Imbibe the art of reinvesting today and keep at it.
READ: 10 Actions That Can Make You a Succesful Investor
Have a plan
'A goal without a plan is a wish.' Having defined your financial goals, you should come up with a plan on how to achieve your goals. Gone are the days when you just invest blindly. To improve your investing habits, learn to plan ahead. Decide what to invest in, look out for the risks involved in your investment, calculate your interest rates and see if it would benefit you, and track your investment.
READ: Studying after COVID-19: How education will be changed in 2021
Spend more time on research 
"It has long been the prevalent view that the art of successful investment lies first in the choice of those industries that are most likely to grow in the future and then in identifying the most promising companies in these industries"
An excerpt from the book, "The Intelligent Investor; The Definitive Book on Value Investing" by Benjamin Graham, updated by Jason Zweig.
The importance of research cannot be overemphasized. As a smart investor, you should do thorough research on the industries that have great potential and would give you better results. You should also do in-depth research on the risks involved in investing in specific industries. Arm yourself with enough data before investing.
Learn from your mistakes 
There is no successful investor that has not made a financial mistake or lost money due to some sloppiness. However, what makes you a better investor is the ability to learn from your mistakes and move on. This rule applies to all facet of life so it shouldn't be new to you. If you make an error in your numbers or make some huge mistakes, pick yourself up and try again.
READ: MTN Nigeria records gain, investors profit up by N42 billion
Wait on it 
You can not be an investor and not know how to be patient, disciplined and eager to learn. One of the habits of successful investors is patience. You have to learn how to let go of your funds and let it come back to you when it is ready. Also, the market won't always be proposing huge returns or favourable investment plans; your patience will go a long way in helping you survive situations like this.
READ: Fidson reports over 500% increase in profit for 2019
Be a copycat but also think for yourself 
Do research on successful investors, find the ones that have the philosophy that aligns with you and follow their steps. You cannot know it all. You should also learn from their mistakes along the line; that is the key to becoming better than them. You must also be able to harness your emotions and think for yourself as an investor. Don't underestimate the power of your intuition.
In addition to the tips listed above, below is the Buffet approach to investment, extracted from "The Warren Buffet Way: Investment Strategies of the World's Greatest Investors" by Robert G. Hagstrom.
Explore the Nairametrics Research Website for Economic and Financial Data
Never follow the day to day fluctuations of the stock market.
Don't try and analyze or worry about the general economy.
Buy a business, not its stock.
Manage a portfolio of businesses: Intelligent investing means having the priorities of a business owner (focused on long-term value) rather than a stock trader (focused on short-term gains and losses).
We wish you well on your investing journey.
6 things you must not do with your money
Money can go as fast as it comes, but you might just get to keep it for a long time if you follow these tips.
Coming across this, you probably thought to yourself "what an interesting topic, I wonder what it has to say". Well, we are right there with you. There are a lot of things you shouldn't do with your money and even without reading further, you can probably outline about 20 things, (go ahead if you'd like to).
Trust me you'd have fun doing that because it was quite fun coming up with this list and we'd like to present to you the top 6 things we believe you must not do with your money. Have a fun read.
DO NOT BE UNINTENTIONAL WITH YOUR MONEY
Intentional living is important and it is something that has caught on over the years. To be intentional means to be deliberate in your actions and decisions. Basically, what you must understand from this is that you should not be impulsive with your money, whether in your spending, savings, and investment decisions, you must be deliberate. There is a popular saying that goes "failure to plan is planning to fail".
It is necessary to always have a plan/budget for your money. Never leave your money to chance. Be intentional, be deliberate, and do not be passive with your money plans. To get started, you can focus on three steps; have a vision, create a plan, set limits. You can decide to be intentional with your impulse buying as well. When you create a plan and set limits and you do not go over that limit, even when you decide to splurge, you would still be on track to achieving your goals.
DO NOT MAKE LARGE PURCHASES WITHOUT CONSIDERING THE FULL COST
Part of being intentional with your money is to avoid large purchases if possible. Things like buying a car or land/homeownership should not be taken lightly. Even if you can afford the down-payment at that time, you have to consider the other charges and fees attached. If you can meet up with maintenance and servicing then, by all means, go ahead. Otherwise, it'd be best to review that decision. One way to achieve such purchase though, if your current earnings aren't sufficient to support an extravagant purchase is to have a savings or budget plan for it.
Even if you cannot afford a financial advisor, there is a good number of mobile apps that would help you make such a savings plan. If you are the type of person that whenever you come upon 'windfall' or unexpected income, you're already thinking of how to spend it extravagantly, you need to have a change of perspective. Before you think of buying that private jet or getting that car, you need to ask yourself if you are fully capable of maintaining it. Making rash purchase decisions can lead to regrets later.
DO NOT CASH YOUR PAYCHECK RIGHT AWAY
With the advancement in technology, most employees have the option to have their earnings paid directly into their bank accounts, rather than collecting cheques or cash. But no matter the form you collect your money; you must make provision for part of that money to be saved. Do not spend it immediately. You can automate payments such that a percentage of your monthly income goes directly into your savings account.
This helps to avoid the temptation of dipping into that fund because, "if you don't see it, you won't spend it". Some companies provide retirement savings plans for their employees, a system whereby a portion of their salaries are deducted and paid directly into their retirement account. One such plan is the 401k, of which the Nigerian alternative is the Nigerian Pension Scheme, governed by the National Pension Committee (PENCOM).
(READ MORE: Cashless goes nationwide)
DO NOT PUT ALL YOUR MONEY IN ILLIQUID INVESTMENTS
While investments are fun, and a good way to build wealth, it is important to diversify and have variety. Remember the saying, "do not put all your eggs in one basket?". The difference between liquid and illiquid investments is simply this; the ability to exchange something for cash. So the rate of liquidity is determined by how easily an investment can be converted to cash. Do not tie up your money by investing in illiquid investments. Your investment portfolio should be diversified.
DO NOT SHOP EMOTIONALLY
The fact that we are biological beings does not mean we should not make logical decisions. Do not fall prey to 'retail therapy'. Retail therapy is a term that is used to describe the action of shopping to improve one's mood. It is also referred to as "comfort buys", often acquainted with individuals who buy during periods of depression and stress. You are allowed to get emotional and you are also allowed to deal with that emotion, but talking to a sales representative or clerk just to make you feel better is not healthy.
Their job is to make sales, not your welfare. This is not intended to paint anyone in any sort of way but rather, to educate you. Instead of making that trip to the store or browsing that online catalogue, it would be better for you to call up a trusted friend or family member and talk with them. You'll thank me for it.
DO NOT SIGN A CONTRACT YOU DO NOT FULLY UNDERSTAND
A contract is an agreement between two people that is legally binding. Four essential elements that make a document legally binding are; an offer, an acceptance, an intention to form a partnership, and a consideration that usually involves money. It can be oral or written. When it is oral unless recorded, there is no solid proof that an agreement was made, but, once it is written there is enough proof.
So before you go ahead and sign that piece of document, you must be fully aware of the terms and conditions of your agreement. Yes, a contract may, however, be considered invalid for specific reasons, but the bottom line is that you should avoid any situation that would put you in any money problem. It is more rewarding to get professional advice than implicate yourself unknowingly.
With all that's been said, the crux of the matter is that you must be intentional with your money. Only then, can you plan, only then can you learn from your mistake, only then can you track your money movements, be deliberate, make decisions and take actions with a purpose. Develop a relationship with it (a healthy one of course), get to know your money, go on money dates and your financial health will bless you for it.
FG says 174,574 successfully register for N75 billion MSME survival fund in 48 hours
174,574 persons have successfully registered for schemes under the Nigeria Economic Sustainability Plan.
The Federal Government has disclosed that a total of 174,574 persons successfully registered for the N75bn National MSME Survival Fund and the Guaranteed Off-take Stimulus schemes under the Nigeria Economic Sustainability Plan, within 48 hours.
The disclosure was made by the Minister of Industry, Trade and Investment, Ambassador Mariam Katagum, during a media briefing on the update of the schemes, on Thursday, September 24, 2020.
Mariam Katagum, in her statement, said: "As at 8.30 am this (Thursday) morning, total successful registrations stood at 174,574 with the following states having the highest applications as follows: Kano, 19,895; Kaduna, 13,575; Lagos, 13,640; Katsina: 8,383; Federal Capital Territory, 8,085."
She stated that the registration for the MSME Survival Fund commenced on September 21, 2020, at 11 pm, and within 24 hours, approximately 138,000 individuals had logged on, created profiles and completed the first stage of registration with Kano, Kaduna and Lagos as lead states.
(READ MORE: Nigeria's external reserves up by 7% in 21 days, currency speculators to lose over N10 billion)
Going further, Katagum said, "All successful applicants received SMS and email verification with a list of requirements for the second stage of application which would commence on October 1, 2020. Applicants will be required to upload details supporting their applications which will be verified and if successful, approved for disbursements."
The minister further disclosed the states that recorded the highest numbers of applications within the first 24 hours of registration; these are Kano, which recorded 16,880: Kaduna, 11,438; Lagos, 10, 530; Katsina, 7,354; and Bauchi, 6,622.
Explore the Nairametrics Research Website for Economic and Financial Data
She also stated that registration for other tracks would start next with the hospitality industry coming on September 25, 2020, by 10 am; payroll support (others), September 28, 2020, 10 am; while artisan/transport grants would start on October 1, 2020.
Nairametrics had two days ago reported the opening of the portal for its N75 billion Micro, Small and Medium (MSMEs) Survival Fund and Guaranteed Off-take schemes with effect from 10 pm on Monday, September 21, 2020.
READ: Delivering mass housing as a path to Nigeria's economic recovery
These two MSMEs initiatives namely MSMEs Survival Fund with payroll support track and the Guaranteed Offtake Scheme which are at the core of FG's N2.3 stimulus package in the Economic Sustainability Plan, were introduced by it as part of the efforts to help businesses overcome challenges posed by the Covid-19 pandemic.
Hon. Minister of State (@TradeInvestNG ),Amb. Mariam Yalwaji Katagum briefed members of the Media on update of the N75 billion National MSMEs Survival Fund (@SurvivalFund_ng ) and the Guaranteed Off-take Schemes under the Nigeria Economic Sustainability Plan (NESP) today. pic.twitter.com/r6qiFu79Gj

— FMITI Nigeria (@TradeInvestNG) September 24, 2020