Staff salaries rise to N631 billion per annum for Nigeria's largest corporations
Analysis of top-paying company salaries per staff in Nigeria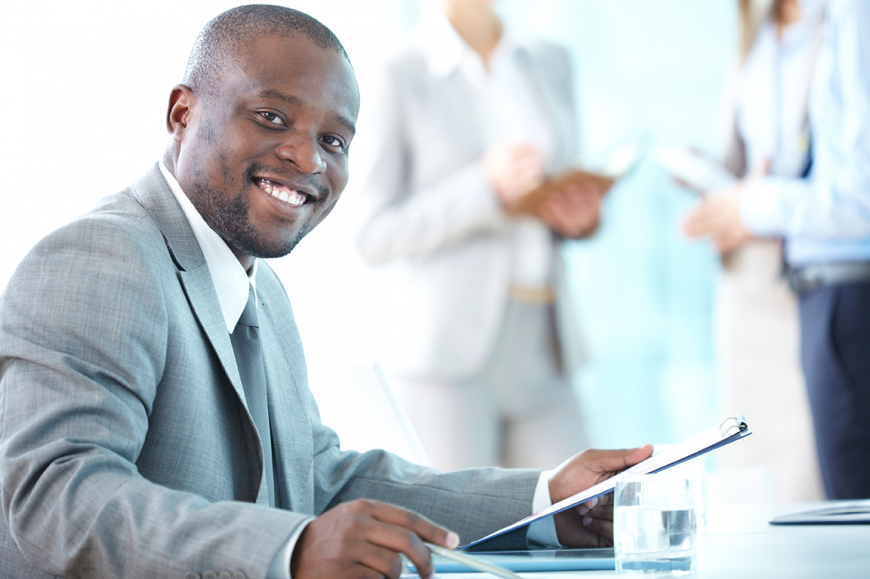 Salaries and wages of some of Nigeria's largest corporations topped N631 billion at the end of 2018 representing a 22% growth from the N515.8 billion recorded in 2015. Nigeria has faced economic hardship since 2015 following the fall in the price of oil sliding into a recession in 2016.
Nigeria's economic situation has adversely affected the working-class population as companies cut back on payroll increases to remain in the black. However, a review of the payroll data of 29 of most capitalized stocks on the Nigerian Stock Exchange over the last 4 years reveals companies have generally increased salaries and wages ahead of rising inflation but not enough to cover for the 35% impact on the devaluation of the naira.
Sectors – Headcount
In general, the combined 29 companies on our list recorded a headcount growth of 4% from 90,781 in 2014 to 94,335 in 2018. Headcount growth was 1.3% on a compounded annual growth rate basis.
Banking sector: They lead the pack with about 50,136 employees on their payroll for just the 9 banks on the list. This compares to 49,674 jobs in 2015 representing a net job created of just 462. Data from the National Bureau of Statistics reveals banks employed about 104,669 employees in 2018 out of which 45,238 were contract staff. This perhaps explains the low net jobs created data as banks now channel most of their job creation to casual staffs.
UBA had the most employees with 12,889 staff followed by FBNH with 9,159. It is important to note that a significant portion of the employees of UBA reside outside of Nigeria as they are spread across Africa.
Cement: The sector which includes just Dangote Cement and Lafarge Wapco employed about 18,828 people in 2018 compared to 16,566 in 2015. As expected, Dangote Cement employed the most with about 15,864 employees compared to Lafarge Wapco's 2,964. Just like UBA, Dangote Cement has operations outside Nigeria accounting significantly for its huge headcount. Dangote Cement also has the highest headcount with about 15, 864 employees as of 2015. This represents a 24% growth when compared to our baseline year of 2015.
Consumer Goods: This sector can be considered a prolific job creator in Nigeria however, the have been experiencing tough economic challenges following the 2016 recession as well as low economic growth. Despite this, the 6 companies on our competitive set employed about 15,105 people compared to 13, 825 in 2015.
However, Dangote Sugar created the most net jobs as its headcount rose from 722 to 2, 408 employees. PZ, Nestle, Nascon, and Unilever had a lower headcount when compared to their 2015 figures.
Others: The competitive brewery sector increased headcount by 362 between 2015 and 2018. A closer look into the data reveals, International Breweries led the way with 1,720 net jobs created between 2015 and 2018 while Guinness and Nigeria Breweries shed 564 and 794 jobs respectively. International Breweries has stepped up its competition in the brewery sector after a series of mergers and acquisitions drove it to number 2 on the largest brewery by revenue in Nigeria.
On the Oil & Gas front, the total headcount of 1348 was recorded and 321 less than 1669 that existed in 2015. This is expected considering the negative effect of the crash in oil prices in 2014. Most Oil and Gas firms have had to cut down on jobs as part of its restructuring. Our Oil and Gas list includes Forte Oil, Mobil (now 11 Plc), Oando, Seplat and Total.
Sectors – Salaries & Wages 
In general total salary and wages rose by 22% to N631 billion when compared to N515.8 billion recorded in 2015. Out of the 29 companies on our list, only Fidelity, 11 Plc, Guinness Plc, and Forte Oil recorded lower total salary and wages when compared to 2015. There was marginal growth with 11 Plc and Forte Oil between 2017 and 2018 even though still significantly lowe from their 2015 baseline.
Banking Sector – As expected, the Banking Sector led with about N402.2 billion in 2018 representing a 15.8% growth when compared to our baseline year of 2015. A deep dive into the data reveals, Stanbic IBTC increased its salary and wages figure by a whopping 54.9% from N26.1 billion to N40.5 billion annually. This is also in tandem with its payroll which has increased by 36% over this period. Stanbic IBTC also includes allowances in its salaries but the not disclose if this includes bonuses.
We also observed, UBA and GTB's salary and wages also increased by 23.6% and 18% respectively over the comparative period (2015 vs 2018). This could also be linked to increased headcount recorded during the period. Fidelity Bank was the only bank that cut down on its payroll, reducing 14% to N21. billion. FBNH still leads with the most salaries and wages of N81.8 billion.
Highest paying bank per staff (FUGAZ): We also looked at income distribution of Nigeria's Tier 1 Banks, First Bank, UBA, GT Bank, Access Bank, and Zenith.
| | | | | |
| --- | --- | --- | --- | --- |
| Bank | Total Staff | Highest paid | Highest Pay Range | %age |
| First Bank |           9,158 |           2,352 | Above N9m | 26% |
| UBA |         12,880 |           1,024 | Above N9m | 8% |
| GT Bank |           5,366 |              505 | Above N8.6m | 9% |
| Access Bank |           4,273 |           1,207 | Above N9m | 28% |
| Zenith Bank |           7,594 |           1,938 | Above N9m | 26% |
Other Sectors: Dangote Cement recorded one of the highest salary and wages with N55.1 billion in 2018 alone representing an 89% spike from the N29 billion recorded in 2015. The company's headcount grew as well by 24%. On average the company is incurring at least N3.4 million per employee compared to N2.27 million in 2015.
Dangote Sugar, another company in the group also recorded a 51 spike in its salary and wages expenses as it continues with its capacity expansion and increases its market share.
In the Oil and Gas space Seplat recorded a 60% spike in its salary and wages, incurring N6 billion compared to N3.7 billion in the baseline year. Oando maintained a 1% growth over the baseline period closing at N10 billion. 11Plc and Forte both recorded drops of 20% and 3% respectively.
See the comprehensive list below;
---
Salaries and Wages used in this data were obtained from the annual report of the companies in our comparative set. It excludes bonuses, share options and other perks typically paid by the companies. It may, however, include welfare packages and pension for some companies depending on how it is  classified in their general ledger which is not public. 
Note: This article was amended to reflect new information after receiving positive feedback from our readers and partners. 
Nigerian Breweries leveraging, but stacking cash through rising input costs
The marathon continues for Nigerian Breweries with its 2020 financials.
Humanity might need more booze to survive the increasingly daunting intricacies of life, but Nigerian Breweries 2020 financial statement is proof that even the best can get caught up in the reality of changing business lifecycles.
Nigerian Breweries Plc had floored the market providing both alcoholic and non-alcoholic premium quality beverages across the nation. But with brands like Star lager beer launched as far back as 1949, Gulder lager beer launched in 1970, and even the family-friendly Maltina introduced as far back as 1976, it is only natural that both the old and new generation competition gives them a run for their market share.
Much like other old money companies, Nigerian Breweries has done its bit to remain relevant in the industry from creating new variants of existing favoured brands to paying dividends consistently annually for the past few years. Yet within the same period, the company's financial statements have been a testament to its streamlined market share and reducing profits. The marathon continues with its 2020 financials. The industry giant may as well be setting itself up for a debt quagmire peradventure its projections do not match the true reality of events.
READ: How COVID-19 has changed Nigeria's consumer goods & industrial markets –KPMG
2020 financials: A tale of higher costs & larger debts
2020's unfavourable financial/ business environment led to the increase in the prices of raw materials and disruptions in logistics for many Nigerian-domiciled businesses including Nigerian Breweries. Raw materials and consumables witnessed a 17% increase despite the marginal growth in revenue.
While the group's 2020 results revealed a 4.35% increase in revenue from N323 billion in the prior year to around N337 billion, these gains were curtailed by a higher-than-par increase in cost of sales which had risen by 13.9%, from the N191.8 billion expended in 2019 to N218.4 billion as its 2020 financials reveal and interest rates going way up.
READ: Flour Mills and its diverse challenges
The company's lower operating expenses were not enough to salvage the disruption caused by the raging interest expense following increased charges paid on bank loans and overdraft facilities as well as the significant increase in overall debt. Between 2019 and 2020 alone, long term loans and borrowings increased by 974% from N4.8 billion to as much as N51.8 billion. Even trade and other long term payables increased by 35%.
In its financials, the company noted that it has revolving credit facilities with five Nigerian banks to finance its working capital. The approved limit of the loan with each of the banks range from ₦6 billion to ₦15 billion (total of ₦66 billion) and each of the agreements had been signed in 2016 with a tenor of five years. The Company had also obtained Capital and Working capital finance from the BoI in 2019.
READ: Manufacturing sector in Nigeria and the reality of a "new normal"
It is no news that the company is involved in diversified lease arrangements. Following reclassifications made in 2019 to some of its lease assets, the 2020 asset base also witnessed significant increase in Right of Use Assets which increased by 288%% from N11.1 billion to N42.9 billion. Yet, the fact that in one year, interest expense on Lease Liabilities rose from N19.7 million in 2019 and to a whopping N4.171 billion shows that the company is taking way more debt than its books require.
But what's it using all the cash for?
Beyond rising material costs, borrowing costs have been huge and the annual interest payment by virtue of these loans make the possibility of higher profits for the company a mirage. That said, the overall increase in total liabilities might not have been such a bad idea if the funds were being used to increase revenue and profits. But having a huge chunk of all that money in cash creates a different kind of challenge. Cash and bank values in its statement of financial position significantly increased by 377% from N6.4 billion in 2019 to N30.4 billion in 2020.
Is the cash being held to mitigate possible challenges of the volatile economy or are they being used to pay dividends? Even at a share price of N52 per share, the company's price-to-book value sits at 2.5816, testament of its dire overvaluation. Consequently, there is an ardent need for the company to come up with newer ways to attract the wider market and keep its book in the green with a little less external funding.
Secret behind MTN's blistering performance
Despite COVID-19 disruptions, MTN Nigeria's 2020 financials showed marked improvements compared to its 2019-year-end.
MTN Nigeria Communications Plc (MTN Nigeria) released its audited financial results for the financial year ended December 31, 2020.
Despite a challenging 2020 to individuals and businesses caused by COVID-19 disruptions, MTN Nigeria's financial and non-financial information showed marked improvements compared to its 2019-year-end as well as prior quarters of 2020 results that were impacted by the COVID-19 pandemic.
Indeed, the evolving pandemic which intensified lockdown, remote working, and work-from-home procedures, appeared to have led to increased adoption of MTN Nigeria data and digital services.
Specifically, year-on-year on non-financial information, mobile subscribers increased by 12.2 million to 76.5 million; active data users increased by 7.4 million to 32,6 million while the company's mobile money business continued to accelerate with a 269.2 % increase in the number of registered agents to over 395,000 and 4.7 million active subscribers from approximately 553,000 in 2019.
Year-on-year on financial information, service revenue increased by 14.7 % to NGN1.3 trillion driven principally by voice (with revenue growth of 5.9 %) and data revenues (rising by 52.2 % led by increased data use and traffic); profit before tax (PBT) grew by 2.6 % to N298.9 billion; profit after tax (PAT) increased by 0.9 % to N205.21 billion; while Earnings per share (EPS) rose by 0.9 % to N10.1 (N9.93, 2019).
Nonetheless, significant increases were noted in its operating expenditure as well as capital expenditure. First, there was a 2.3 % increase in operating expenses arising from the rollout of new sites and the impact of naira currency depreciation affecting the costs of MTN Nigeria lease contracts. Secondly, EBITDA margin declined by 2.5 %age points to 50.9 % (from 53.4 % in 2019) There were also other significant cost rises including a 25.4 % increase in net finance cost, and 19.4 % increase in capital expenditure which had a 11.7 % knock-on increase in depreciation and amortization costs.
On the back of the year-end result, MTN Nigeria has proposed a final dividend per share (DPS) of N5.90 kobo per share to be paid out of distributable income and brings the total dividend for the year to N9.40 kobo per share, representing an increase of 18.7 %. MTN Nigeria paid N4.97 as final dividend for the year ended December 31, 2019. This was in addition to an interim dividend of N2.95, which brought its total 2019 dividend to N7.92 per share.
The proposed dividend implies a yield of 3.4%. Having paid an interim dividend of NGN3.50 in 2020, the proposed dividend, if approved, will bring the total dividend per share to NGN9.40 or c.19% higher compared with 2019.  We expect a positive reaction from the market due to the marked improvement in earnings. However, the market's reaction may be dampened by negative investor sentiments on equities arising from the uptick in yields on fixed-income securities.
We expect that the introduction of additional customer registration requirements requiring subscriber records are updated with respective National Identity Numbers (NIN), and the continued suspension of the sale and activation of new SIM cards will affect subscriber growth.
MTNN share price remains unchanged at the end of trading yesterday at N174 per share.
---
Tade Fadare PhD, is an economist, and a professionally qualified accountant, banker and stockbroker. He has significant experience working or consulting for financial institutions in Europe, North America, and Africa.
Nairametrics | Company Earnings