How Quidax is Building Africa's Next Billion-Dollar Crypto Startup
Nairametrics sat down with the CEO of Quidax, Buchi Okoro, to discuss Quidax's rising reputation in the cryptocurrency space.
On Friday the 13th of September, Nairametrics sat down with the Chief Executive Officer of Quidax, Buchi Okoro, to discuss Quidax's rising reputation in the cryptocurrency space and what to expect from Africa's largest cryptocurrency exchange and possibly the continent's next billion-dollar crypto startup.
Why is Quidax in crypto?
The journey into crypto started a while back with me actually getting ripped off while trying to buy cryptocurrency with Naira, as well as my co-founder Uzo Awili receiving Bitcoin for his work as a developer with no way to convert it to naira. Now multiply that by the thousands of people having these same issues and it becomes clear that the big why for us was to fill a real market need and the opportunity to be a part of the greatest revolution to finance and money in the past 200 years. That is golden.
At what point did Quidax seem viable?
We started initially with the crude (so it seemed at the time) idea of organizing a Whatsapp group where people bought and sold crypto between themselves. This was in 2016, at some point it was like oh, this is something and we sat down to do the math. People where moving serious numbers through that group, it was at that point we knew there was a demand for a reliable and seamless way to buy and sell cryptocurrency. We can say that was when we knew Quidax was viable but it wasn't Quidax then.
[READ MORE: French Government addresses the danger of Facebook's Cryptocurrency]
What is Quidax doing that is unique?
Firstly, we settle to local bank accounts instantly, the earliest we have seen is 4 hours settlement time-spanning up to 72 hours, this literally means that you can't save a life if you wanted to use a crypto transaction.
Secondly, we are building the infrastructure that powers crypto-fiat transactions across Africa which means you can now build a crypto application into your product or service powered by our infrastructure. If you want your users to buy, sell or store crypto on your product, or simply operate a cryptocurrency wallet, you can easily do that by integrating with our plug-and-play APIs.
What do you love about your team, and why are you the ones to solve this problem?
The thing I love most about the team is that they are crazy enough to think they can do anything. We always joke that if we knew what it would take we might never have gone into it but beyond that, there is a huge sense of trust, discipline and fellowship within the team and that is important because the journey is long and the demands are heavy.
We are solving the problem because there is equal parts experience, excitement and discipline within the team.
In your opinion, do you think cryptocurrency can transform Africa?
Yes, I do, and that is because Africa has a track record of leapfrogging. It happened with telecommunication, with mobile money and now with financial transactions. The promise of crypto is the ability to transfer value from point A to B efficiently, seamlessly and cheaply. We see cryptocurrency as the technology that could make doing business across and with Africa easier, cheaper, faster and more efficient. Crypto would open Africa to the world economically in the way the internet did.
What is Quidax's unfair competitive advantage and why will it be sustained?
12 hours to 2 minutes. That's the amount of time we have reduced settlement to the local bank account and we have been able to do that because of our integrations into the major banks, it took us 10 months to get this right.
We support businesses that transact with cryptocurrency and want to offer crypto services to their customers in the way no other player does.
Here's a question I have been meaning to ask, what can people do with cryptocurrency?
In some countries, you can use cryptocurrencies to pay for everyday goods and services. The likes of Starbucks and retailer Walmart are among those that accept cryptocurrency as payment.
In Nigeria, very soon, customers would be able to pay for everyday stuff using cryptocurrency. One of the businesses we support, Fliqpay, has been on this journey for a while and it is finally coming to light. So you would be able to buy airtime, movie tickets, pay for pizza and even cars using cryptocurrency.
What has Quidax achieved so far?
The first of August this year made it 1 year since we launched our public beta. In that time we have processed over 110 Million US Dollars in transaction volume and we serve users in 70 countries and 6 continents but we are still yet to scratch the surface. We want to support more businesses looking to offer cryptocurrency services and help drive its education and adoption in Africa.
What does the next 5 years look like for Quidax?
In the next 5 years, we expect to be covering at least 40 countries in Africa and powering remittance in and out of Africa. We also expect that at that time we would have achieved our goal of being the go-to African partner for anything cryptocurrency related.
What's a typical day at Quidax like?
A typical day at Quidax could go from calling users to understand the issues they are facing and then turning that feedback into actionable steps that could end up as new product features or an upgrade to an existing feature. However, the best part of my day is taking a look at our metrics to understand how users are daily engaging with Quidax and what we can do to optimize that experience for them.
What's in Quidax's pipeline? What features can users expect from Quidax in the next 1 year?
A couple of our plans for the next year are hush-hush. Although I can tell you what to expect over the next month. In about 3 weeks we will be launching our mobile app but sometime before then, we will be kicking off a partnership with a liquidity provider. With the partnership, people can trade higher amounts of cryptocurrency on Quidax. The most exciting part of next month is that we will be entering into some partnerships that would change the face of crypto-remittance in Africa.
Who are your competitors, and how are you different?
While there are a number of cryptocurrency exchanges in Africa none of them is on our trajectory. That is taking an active approach to solving remittance problem by providing liquidity and taking on the challenges of building out the required infrastructure to power remittance in a way no one is thinking about it today. In all honesty, we need more competitors looking at this problem with each coming up with a unique and innovative way to tackle the problem. At the end of the day, it's a win-win for everyone.
[READ ALSO: Here is why Facebook's cryptocurrency will threaten Europe if launched]
What's your biggest threat?
Our biggest threat is regulation. Don't get me wrong we are not against regulation, we are currently in line with Know Your Customer (KYC) and Anti Money Laundry (AML) best practices for financial institutions. Rather, regulation without a proper understanding of the cryptocurrency space is what we are wary of.
Although we are definitely in support of cryptocurrency regulations to ensure a safe climate for users. We would rather it is done with players in the space at the table to ensure innovation isn't stifled just when it is starting to grow.
9,007 crypto ATMs available globally for crypto transfers
Bitcoin offers a flexible, almost instant, and cheaper means of receiving cross border payment.
There are presently 9007 crypto ATMs and 211,239 non-ATM locations around the world. This means that an individual can now buy or sell crypto assets across 71 countries, according to the cryptocurrency ATM tracking website Coinatmradar.
What you need to know: Nigeria has Africa's largest population and economy, so its first Bitcoin ATM may be a signal for broader adoption across the continent, as Bitcoin use among Nigerians is gaining steady momentum.
READ MORE: Shoprite controls 22% of Nigeria's formal retail, future to be driven by indigenous retailers
Nigeria's digital economy is on the rise. With the increased poverty level, more individuals are making an entrance into the global  digital economy by providing digital services as freelancers.
However, Nigerians have trouble receiving payments from their foreign clients, as they are not allowed to use even the most famous American based Paypal, and other options like Money Gram and TransferWise are not only expensive and slow but also have inflexible verification systems.
Bitcoin, however, offers them a flexible, almost instant, and cheaper means of receiving cross border payment after rendering their services to clients and companies.
READ ALSO: Visa to provide easy ways to spend from crypto wallets
The many economic problems in Nigeria, including inflation and the devaluation of the naira, have made the country's fiat currency a poor store of value, pushing some to store their value in a deflationary currency like Bitcoin, which can protect its owners from excess money printing from central authorities and other uncertainties.
However, Bitcoin ATMs were the focus of a recent crackdown by the U.S. government when a $25 million operation was taken down with 17 machines seized in California. The owner was running the operation without complying with proper AML requirements, the Department of Justice said.
Nigeria attracts more Bitcoin interest than any country globally
Nigeria emerged as one of the fastest-growing crypto markets globally.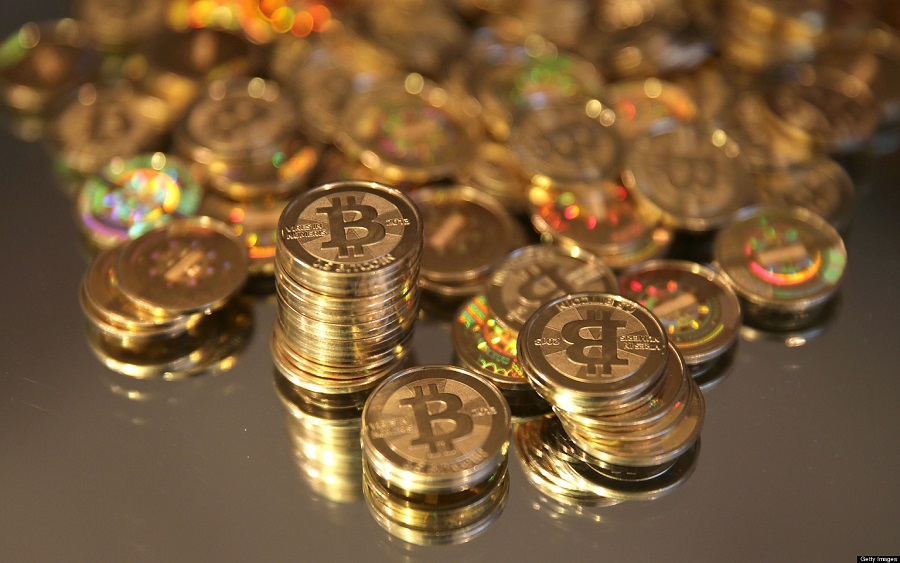 In terms of Bitcoin's level of interest, Nigeria has been adjudged the highest performing nation in the world.
Africa's largest economy and home to over 200 million people has also been the biggest source of BTC trading volume in the continent. According to a recent report released by blockchain.com, Nigeria emerged one of the fastest-growing crypto markets globally.
Major crypto exchange, Blockchain.com carried out research recently showing that the highest flow of activity in its wallet app since April 2020 has been from Nigeria.
READ ALSO: Investors are now rushing into Ethereum, as gains surge by 262% in 4 months
Recall Nairametrics, about a month ago, revealed statistics obtained from Usefultulips, a BTC analytic data provider, showing Nigeria led the pack with more than $34.4 million, while the closest rival, South Africa, had a transactional value of just $15.2 million in Q2, 2020.
Among top countries in Q2, 2020 leading in peer to peer Bitcoin transactional trades on the African continent were:
Nigeria – $34.4 million dollars.
South Africa – $15.2 million dollars.
Kenya – $7.8 million.
Ghana – $640,000.
Tanzania – $600,000.
READ MORE: Number of new Bitcoin wallets hit 3 year-high
The financial market turmoil triggered by COVID-19 has definitely changed the way Nigerians view the whole financial system, as data also obtained from Google trend shows Nigeria leading the pack around the world in Bitcoin searches. This is a testament to the fact that Nigerians truly love their Bitcoins.
Bitcoin whale transfers 92,857 BTC worth $1.1 billion
BTC whales have shown historically that they often determine the BTC trend.
Data obtained from Whales Alert, a crypto analytic tracker, shows that a Bitcoin whale has moved 92,857 BTCs valued around N1.09 billion. The BTCs were transferred from one unknown wallet to another unknown wallet, on Thursday.
🚨 🚨 🚨 🚨 🚨 🚨 🚨 🚨 🚨 🚨 92,857 #BTC (1,092,603,630 USD) transferred from unknown wallet to unknown wallet

— Whale Alert (@whale_alert) August 6, 2020
Note that BTC whales are on the rise as Bitcoin approaches the $12,000 price level.
Data obtained from Coin360, another crypto analytic firm, have shown that the flagship currency is presently around the $12,000 price level, with a market capitalization of about $219.60 billion
READ ALSO: BTC whale moves 10,250 BTC valued at $95,000,000
Why this is happening: Global investors and crypto-traders are now cashing in on some of their profits, as the crypto market is washed with cheap money coming from stimulus packages from global central banks.
While it is difficult to predict market movements, BTC whales have shown historically that they often determine the BTC trend.
READ: BTC whale moves 19,630 BTC valued at $185,000,000
Quick fact: At the BTC market, investors or traders who own large amounts of bitcoins are typically known as Bitcoin whales. This means that a BTC whale would be an individual or business entity (with a single Bitcoin address) owning around 1000 Bitcoins or more.
As BTC whales accumulate BTCs, bitcoin's circulating supply reduces, and this can weaken any bearish trend bitcoin finds itself in. Meaning that over time, it's possible that as BTC approaches its fixed supply of 21 million, the price of BTC will go up, with BTC's present demand factored in.
READ ALSO: Gold settles at $1,985, records best monthly gain since 2016
The percentage of supply owned by entities holding less than 10 $BTC grew from 5.1% to 13.8% in 5 years, while the percent held by entities with 100-100k BTC declined from 62.9% to 49.8%.
BTC's Daily Active Addresses continue to climb, and this will be a key fundamental factor in reaching price levels unseen in over two and a half years (January 2018).