How Federal Government plans to increase VAT to 7.5% affects you
Why the Federal Government plans to increase VAT and how it could affect you if the National Assembly approves.
In a bid to increase government revenues, the Federal Executive Council has approved plans to increase Value Added Tax (VAT) from 5% to 7.5%. This represents a 50% increase (VAT has remained at 5% since January 1, 1994, when it became active).
This was made public in a series of tweets by Tolu Ogunlesi, the President's Special Assistant on Digital and New Media.  
[An increase in VAT means more money for State and Local Governments. VAT sharing formula is 15% for FG and 85% for States and LGAs. #FECBrief ]

— tolu ogunlesi (@toluogunlesi) September 11, 2019
According to Tolu, this was one of the decisions taken at the Federal Executive Council meeting held on Wednesday at the Presidential Villa Abuja. Nigeria collected about N1 trillion in VAT in 2018. A 50% increases could generate over N400 billion in additional revenue for the government if everything remains constant.  
In a series of tweets Tolu reported as follows;
The government wants to increase VAT from 5% to 7.5%

 

The announcement kickstarts the commencement of the process for increasing VAT. This does not mean VAT will be automatically increased. 

 

For VAT to be increased, the National Assembly will have to approve it and pass an 

amendment

 to the current VAT ACT following which the president will append his signature.

 

The process could take months if not years.

 

Tolu also confirmed that part of the process will involve "extensive" nationwide consultations 

 

Consultations will mostly be with the 

organised

 private sector, Nigeria 

Labour

 Congress and other 

labour

 unions, foreign investors and multilateral 

organisations

, media, state governors and members of the National Assembly.

 
Government Revenue: Nigeria is widely believed to be facing a revenue crisis following the drop in oil prices in 2014. Since the Buhari administration assumed power in 2015, government revenue has failed to hit the heights of the immediate past administration which was over N12 trillion.
In 2018 total revenue accruing to the Federation Account was about N7.1 trillion compared to budget of N10.4 trillion. It was worse in 2017 at about N4.9 trillion. VAT revenues are also a significant portion of government revenues. In 2018, total VAT revenue accruing to the Federation account was N1.04 trillion or 14% of revenues.  
Dire straits: The Federal Government is in a more precarious situation. Last year it budgeted N7.1 trillion as targeted revenue and only actualized N3.8 trillion in collection.
Out of this amount, VAT collection was about N146.5 billion (target N207.5 billion).

Though the Federal Government relies less on VAT it still needs as much as it can get for itself while

helping out

states scoop more money.

States & Local Government collect about 75% of VAT leaving the Federal Government with 15%.

The Federal Government makes more money from its share of Company Income Taxes and Custom Import duties where it collected N660 billion and N296.7 billion respectively. Total non-oil revenue was about N1.1 trillion.

 
How VAT affects you: Nigerians will have to wait to see how the consultations pan out over the next few months. If the FG is able to convince various stakeholders, then it could likely sign the act amending the increase. Implementation could be January 1st, 2020 just like it was in 1994.
There will be major push backs from Unions who have also just secured increases in the minimum wage.

Unions could call for a lesser increase reducing it from 7.5% to anything else above 5%.
Nigeria has one of the lowest VAT rates in Africa.

VAT is a consumption tax and it is borne by the final consumer who is mostly an ordinary citizen of Nigeria.

In addition to VAT Nigerians also pay personal income tax, withholding taxes and sales taxes as collected by some state government (Lagos especially).

They will be most hit by a raise as their disposable income will be dented further.

 

The Executive Chairman of the Federal Inland Revenue Service (FIRS), Babatunde Fowler, also recently reiterated that the payment of VAT on VATable online transactions is required by the law.
If this increase is passed by law there will likely be an increase in online transaction cost.
Nigerians will see an increase in nearly all items except the 11 items that are currently exempted (see page 14).
Corporations are merely collecting agents for the government and only incur a VAT cost when they are final consumers or fail to net off their VAT from purchases from VAT on sales

 
NB: This article originally reported the VAT increase to be 7.2% as originally tweeted by the government. It was later corrected by the government to be 7.5%. The article has been updated accordingly. 
UACN Property Development Company Plc appoints Wole Oshin as Chairman
Mr. Wole Oshin has been announced as the new Chairman of UACN Property Development Company Plc.
Mr. Wole Oshin has been announced as the new Chairman of the Board of Directors of UACN Property Development Company Plc (UPDC).
UPDC Plc has announced the appointment of Mr. Wole Oshin as the new Chairman of the company with immediate effect, following the resignation of the former Chairman, Mr. Babatunde Kasali from the Board.
The appointment was confirmed in a letter by the company dated 27th January 2021, and available on the NSE website – corporate disclosure. The letter was signed by the company's Secretary/Legal Adviser, Mrs. Folake Kolaro, on behalf of UPDC Plc.
The announcement noted that Mr. Wole Oshin is one of the two Non-Executive Directors appointed on the 4th of January 2021.
What you should know
Wole Oshin is the Managing Director of Custodian Investment Plc. Mr. Oshin sits on several Boards including the International Insurance Society [IIS], New York and Nigerian Insurers Association. He is also an Advisory Board Member of the Common Wealth Enterprise and Investment Council (United Kingdom).
UPDC is the largest real estate platform listed on The Nigerian Stock Exchange. The Company has been involved in property acquisition, development, sales and management of quality and affordable residential, commercial, and retail properties in Nigeria for over 20 years.
In 2020, Custodian Investment PLC acquired 51% of UPDC's issued share capital from UAC of Nigeria PLC and is now the Company's largest shareholder.
Financial institutions generate N24.77 billion VAT in 2020, up by 44.4% Y-o-Y
Banks and other financial institutions generated on behalf of the government, a total sum of N24.77 billion as VAT in 2020.
Banks and other financial institutions have generated on behalf of the government, a total sum of N24.77 billion as Value Added Tax (VAT) in 2020, up by 44.4% when compared to N17.15 billion recorded in 2019.
This is according to the Sectoral value-added tax report, recently published by the National Bureau of Statistics (NBS).
On a quarterly basis, financial institutions generated the highest VAT figures of N7.36 billion in Q4 2020, up by 64.77% Year-on-Year. This is sequel to the sums of N5.43 billion (Q1, 2020), N5.11 billion (Q2, 2020), and N6.87 billion (Q3, 2020) generated earlier.
The growth in the generated VAT figures might be attributable to the implementation of the modified VAT structure of 7.5% which became effective on February 1, 2020.
Historical trend
The major highlight of VAT generated by the government from financial institutions and their percentage in relation to the total VAT revenue is succinctly captured below;
In 2015, banks and financial institutions generated on behalf of the government, a total of N23.06 billion as VAT, representing 3.03% of total generated VAT across board.
In 2016, it generated a total of N25.05 billion, representing 3.22% of the total generated VAT across board for the period under review.
In 2017, a total sum of N20.76 billion VAT revenue was generated by the aforementioned sector, representing about 2.13% of the total VAT for the year.
In 2018, a total sum of N18.5 billion was generated by the federal government as VAT from financial institutions, representing about 1.7% of the total VAT for the year.
In 2019, banks remitted the total sum of N17.15 billion as VAT, representing about 1.45% of the total VAT generated across all sectors for the year.
A total sum of N24.77 billion was generated as VAT from banks and financial institutions, representing about 1.62% of the total VAT generated across all sectors for 2020.
What you should know: Nairametrics had earlier reported that Nigeria generated N1.53 trillion VAT in 2020, up by 29% Y-O-Y.
Nairametrics gathered that banks and other financial institutions generated the total sum of N129.29 billion as VAT between 2015 and 2020.
Nairametrics also learnt that the sum of N24.77 billion generated by financial institutions as VAT in Q4, 2020 is the highest ever by the financial sector, since 2013.
KLM demands rapid antigen tests from Lagos passengers, as Netherland bans flights to UK, others
Passengers are to obtain rapid antigen tests at Murtala Mohammed International Airport before departure via Air France KLM Royal Dutch Airlines.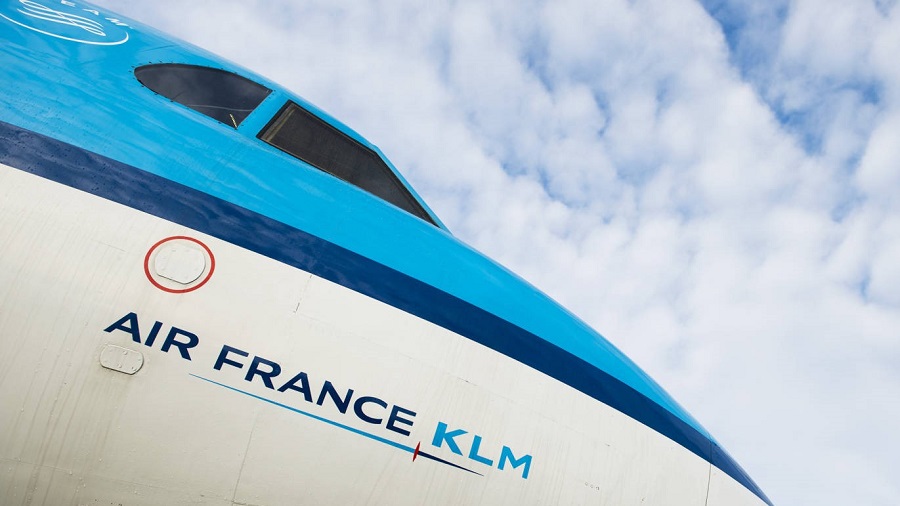 Air France KLM Royal Dutch Airlines has asked passengers departing from Lagos to obtain a rapid antigen test at Murtala Mohammed International Airport before departure from January 26, 2021.
This was disclosed by the Commercial Team Nigeria, Air France KLM Royal Dutch Airlines in its newsletter.
The airlines explained that customers, who are traveling to France as their final destination, now need to show a negative COVID-19 test result before boarding the aircraft and that the test result cannot be older than 72 hours and only PCR or LAMP tests are accepted.
Also, to fight against COVID-19, the Dutch government imposed flight ban to the United Kingdom, South Africa and South America.
It stated, "In addition, a second COVID-19 test will be required (rapid test – antigen) for all customers traveling to The Netherlands, including transfer customers.
"No passengers will be allowed to board the aircraft without both the negative PCR test (72 hours before departure) and antigen test results (4 hours before departure) and will be rebooked accordingly. For now, all flights to/from U.K will be suspended until 27 January 2021."
Steps to obtain rapid test
Antigen testing for passengers flying to The Netherlands including transfer customers need to be done as of 4
hours prior to flight departure. In order to undergo the test, each passenger must complete a biodata form
The payment for the COVID-19 antigen test needs to be made via cash or card. The venue for sample collection is at the airport close to the check-in desks.
Rebook policy for mandatory PCR test: Customers that are not able to provide negative test results on time can take advantage of Air France and KLM PCR-test rebook policy.
What you should know
In December 2020, Nairametrics reported that KLM Royal Dutch Airlines and Air France resumed flight operations to Abuja and Lagos.
The airlines in a statement disclosed that international passengers can now fly Air France and KLM from Nigeria (Abuja and Lagos) to Paris and Amsterdam, with the possibility of further transfers to other European and North Atlantic destinations.
In a piece of travel advice, the airline asked customers to ensure they are well prepared for their trip and check the entry and travel requirements for their destination and transit countries in line with travel restrictions and governmental authorizations before making any travel plans. This is as the entry requirements may change with short notice.