Corporate Actions: A merger in the works and 5 new MDs
Corporate actions are decisions taken by companies' boards of directors or management teams, that could have an impact on the firms themselves or shareholders.
Examples of corporate actions include the payment of dividends, closing of shareholders' registers, announcing qualification dates and Annual General Meeting (AGM) dates.
Here is a review of corporate actions that took place this week.
Corporate Actions that held this week
Access and Diamond announce merger
This was the biggest corporate action that took place on the Nigerian Stock Exchange last week. After speculation, and even denial, Access Bank Plc and Diamond Bank Plc confirmed the merger talk.
As part of terms and conditions of the merger, Diamond Bank shareholders will get a payment of N1 per share and 2 Access bank shares for every 7 Diamond shares they own.
CEOs of the two banks Uzoma Dozie and Herbert Wigwe held a joint press briefing and an investor call following the announcement.
Access bank also sent a notice to the Nigerian Stock Exchange (NSE) of an Extraordinary General Meeting to be held on the 1st of February, 2019. The bank intends to raise N75 billion through a rights issue, to l boost its capital base ahead of the merger.
The move would make the resulting entity, the biggest bank in the country by asset size.
Investors piled into Diamond Bank, with the stock topping the gainers chart with a 57.89% gain.
Skyway Aviation Handling Company IPO extended
Skyway Aviation Handling Company Initial Public Offer, which was billed to end on Wednesday, 19 December 2018, will now close on Wednesday, 9 January 2019. The company is offering for sale 406,074,000 ordinary shares of 50 kobo each at N4.65 per share.
Cement Company of Northern Nigeria releases 9 months 2018 results
Cement Company of Northern Nigeria released its results for the nine months ended September 30, 2018. They showed a sharp increase in both top line and bottom-line.
Lafarge Africa Plc opens rights issue 
Lafarge Africa commenced its N89.2 billion rights issue. The offer opened on Monday 17th December 2018 and will close on Wednesday 23rd January 2019.
A total of 7,434,367,256 shares will thus be issued at ₦12 per share, at the rate of 6 new shares for every 7 shares held by shareholders as at 4th December 2018 which is the qualification date.
Neimeth bounces back
Neimeth International Pharmaceuticals Plc released its results for the financial year ended September 30, 2018.
The company returned to profit-making as profit after tax stood at ₦184 million as against a loss of ₦411 million in 2017.
The company did not declare a dividend due to negative retained earnings but will give a bonus issue of 1 new share for every 10 held.
New CEOs appointed 
Last week, five companies appointed Acting Managing Directors/CEOs.
Cutix Plc announced the appointment of Agnes Oduoye as Acting Managing Director, effective November 1, 2018, following the exit of the CEO, Ifeanyi Francis Uzodike.
Nigerian Aviation Handling Company Plc appointed Mrs. Olatokunbo Adenike Fagbemi as Acting Group Managing Director of the company with effect from 20th December 2018.
She replaces Mr. Idris Yakubu who resigned from the company with effect from 20th December 2018.
Prior to her appointment, she was a Non-Executive Director of the Company.
Mrs Modupe Oguntade, the Chief Financial Officer of Berger Paints Nigeria Plc (BPN), has been appointed as Acting Managing Director/Chief Executive Officer of BPN, effective January 7, 2019.
Oguntade will replace, Mr. Peter Folikwe, who will be exiting the board, having completed his four-year tenure as Managing Director.
Deji Mustapha was appointed Acting Managing Director of Morrison Pharmaceuticals Plc effective 10th December 2018. This follows the resignation of Nwabueze Oputa effective 30th of November, 2018
Adewale Adeyipo has been appointed Acting CEO of CWG Plc effective January 1, 2018. James Agada, the current CEO of will end his tenure by the 31st of December 2018. Agada was appointed in 2016 following the retirement of Austin Okere, a co-founder of the firm.
Linkage Assurance appoints Executive Director
Linkage Assurance Plc announced the appointment of Okanlawon Adelagun as its new Executive Director, Technical effective January 7, 2019.
Etranzact to raise N7 billion
Etranzact International, in a notice sent to the Nigerian Stock Exchange, disclosed its intentions to raise N7 billion either by equity/debt, or a combination of both.
The company's management stepped down sometime this year, following an instruction by the CBN.
Proceeds will be used to upgrade and enhance the company's technology infrastructure and network security systems, invest in an agent network expansion program, as well as human resources, and employee development.
Beta Glass may expand plant capacity
Frigoglass Plc (the parent company of Beta Glass Plc) has announced its intentions to invest €25 – €30 million to expand production capacity at the Beta Glass Guinea plant, located in Agbara, Ogun State.
Newrest ASL Nigeria Plc on its way out 
Airline Services Limited (Newrest ASL) unveiled plans to delist from the Nigerian Stock Exchange. The company will seek shareholders' approval for this at an EGM to hold on January 29, 2018.
The board of the company also authorized the Chairman, Richard Akerele, and CEO, Jonathan Stent-Torriani, to take all steps necessary.
Ecobank squashes rumours
Ecobank Trans International has denied rumors that there were overstatements in its balance sheet for the year ended 31 December 2017 and the three quarterly reports released during the 2018 year, emanating from incorrect exchange rates used.
The bank stated that as a policy within Ecobank Group, it used the official rate in the respective jurisdictions in which it operates to translate the results and balances of affiliates into the Group's reporting currency, the US Dollar
It is however moving to the NAFEX rates, used by its peers.  This was following approval by its board and was necessitated by most of its peers using the NAFEX rate. NAFEX stands for Nigerian Autonomous Foreign Exchange rate, and is arrived at independently by commercial banks.
Nigerian Breweries to appeal court judgment
Nigerian Breweries is to appeal a court judgment awarded against the company in a suit filed by Professor Ernest Izevbigie. Izevbigie had argued that the low sugar inscription on one of its brands was a trade trick.
The company has robustly denied this.
Unity Bank Plc
Unity Bank held its Annual General Meeting (AGM) last week. The firm is yet to issue any notice on resolutions agreed to at the meeting.
Continental Reinsurance
The firm held an Extraordinary General Meeting last week. Top on the agenda was obtaining shareholders' approval for the purchase of minority holdings, or exchange with CRe Africa shares.
This would result in the delisting of the firm from the NSE.
CBN adjust naira from N360 to N380 at SMIS
Reports reaching Nairametrics indicates the CBN has instructed bidders at its Secondary Market Intervention Sales (SMIS) to increase their bidding price to N380/$1 floor. The SMIS is the market where importers bid for forex using Letters of Credit and Form M.
According to our sources, the central bank informed banks that they will only accept bids from N380/$1 and above and no longer N360/$1 meaning those who bid lower will not get any forex allocation. Transaction success in this market is based on bids with those who bid higher than the floor as they are often in an advantageous position to secure forex.
This is essentially a huge attempt at unifying the naira and another adjustment of the exchange rate by the CBN. Recall the CBN Governor had informed investors that the bank will be unifying the exchange rate towards what is being traded at the NAFEX market where investors and exporters trade forex.
Nairametrics understands a circular has been sent to banks but we are yet to see it.
The SMIS window was created by CBN for importers to ease the pressure faced by businesses in the foreign exchange market through sales of foreign currency to authorized dealers (wholesale) or to end users through Authorized dealers. Businesses usually conduct their bid for forex at the SMIS window every two fortnight.
Currently, rates are set at a floor of N360/$1 and a ceiling of N385/$1. Thus bidders are expected to bid within that range. The higher the bid the better your chances at getting forex. It is unclear if there were any buyers that bid above N360 as we gather most of the importers were not informed of the changes in prices until today.
In February, the CBN has injected $218.41 million into the inter-bank retail Secondary Market Intervention Sales (SMIS). The dollar sold at the time meant for only agricultural and raw materials sectors, is in continuation of its intervention in the inter-bank foreign exchange market. In May, the central bank surprised the market by injecting estimated $90-$100million to the system.
Banks' stakeholders express 4 main concerns bothering the sector right now
Banks are more concerned about the arbitrary nature and lack of understanding of the CRR debits.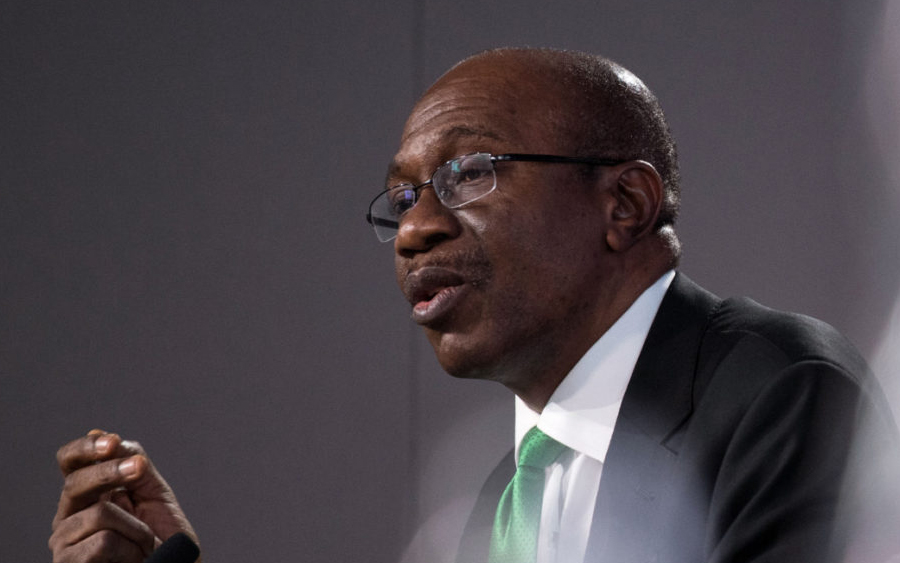 Stakeholders in the Nigerian banking sector have raised concerns over four main issues that are threatening their investments at the moment.
These concerns range from the perceived "unorthodox monetary policy" moves of the apex bank, to FX liquidity issues, and of course the negative impacts of the COVID-19 pandemic.
These concerns were raised by the representative of some of the country's top banks (Zenith Bank Plc, FBN Holdings Plc, United Bank for Africa Plc, Guaranty Trust Bank Plc, and Stanbic IBTC Holdings Plc) who recently attended Standard Chartered Bank's 2020 Africa Investor's Conference.
READ MORE: Bank Hold-Cos are expected to fare better in new era of Nigerian banking
Focus on the issues raised
According to an executive summary of the conference which was made available to Nairametrics, banks' stakeholders are especially worried about the following:
The negative impacts of CBN's constant CRR debits.
The issue of naira's liquidity management.
They are also worried about FX liquidity (or the lack thereof), as well as the exchange rate unification at CBN's different windows. When will the CBN resume dollar sales to foreign portfolio investors in the I&E window?
Lastly, banks' stakeholders are worried about COVID-19 and its impacts on earnings outlook, loan restructuring, and asset quality.
Part of the document containing the executive summary of the conference said:
"Banks are more concerned about the arbitrary nature and lack of understanding of the CRR debits as it makes it difficult for them to plan. Most are increasing steps to reduce balances with the CBN to limit debits.  According to the CBN, CRR balances with the CBN currently stand at N10tn, 22% of sector assets and 50% of sector deposits. This is negative for NIMs, but funding costs have also declined, dampening the impact. Most of the banks have presented loans to the CBN for restructuring but are still engaging with clients. According to the CBN, loans presented by the sector for restructuring account for 32.9% of total loans, implying an overall weakness in sector asset quality, which we will likely not see in asset quality deterioration by FY20e given the regulatory forbearance.
"Sector NPL ratio currently stands at 6.6% vs. 11% in April 2019. Banks continue to maintain their position of following strict credit processes to drive credit growth, and not grow loans aggressively due to pressure from the loan-to-deposit ratio (LDR) minimum lending policy of the regulator.
"The improvement in oil prices has also reduced the concerns of asset quality deterioration in oil and gas exposure. Obligors in the sector have a breakeven cost price at the USD30/bbl level. Some banks expect further devaluation in the currency at the official window, given the depressed FX revenue outlook from
lower oil prices, but acknowledge the backward integration drive of government to improve corporates' sourcing of raw materials locally to reduce pressure on FX due to imports."
Download the Nairametrics News App
Recall that there have been different reports and forecasts about the recent negative pressures on Nigerian banks and how their earnings/profitability might take a hit. And this is probably the first time these banks are acknowledging and speaking up about these changes. It is unclear, at this point, what the CBN might do to remedy some of the concerns raised.
In the meantime, you may download the full report containing the key takeaways from the conference by clicking here.
Big 4 earn N 7.53 billion auditing Nigeria's biggest companies
A ranking of which audit firms earned the most of 25 of the largest companies on the NSE.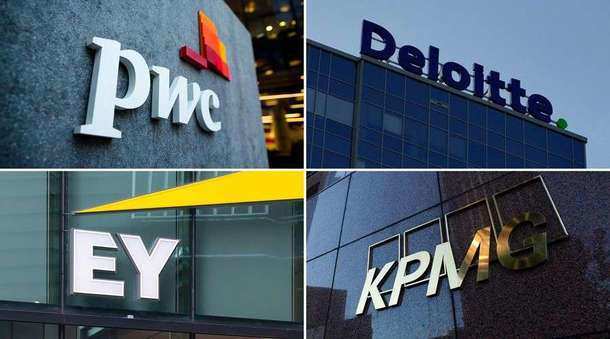 The four biggest audit firms in Nigeria PWC, KPMG, Deloitte, Ernst and Young earned a sum of N7.53 billion as audit fees from Nigeria's most capitalized firms in 2019.     
The fees were earned by auditing 25 of the largest companies on the Nigerian stock exchange. According to data from Nairalytics, a research arm of Nairametrics, the four firms increased their revenue by 5% compared to N7.17 billion generated from the same companies in 2018. Nairalytics based its analysis on quoted companies as they are by law required to publish their annual reports. Private companies are not mandated to publish their annual reports in Nigeria.  
Competition between the big 4 audit firms as they are classified intensified in the period under review as our research showed that PWC carted with the highest share having earned auditing some of the largest companies on the stock exchange. KPMG was a close second and is often thought to be the largest audit firm in the country by revenue when you add several other privately listed firms that they audit.  
However, in this analysis, we looked at figures contained in the audited accounts of the largest 25 companies on the stock exchange who make up over 80% of market capitalization.  The companies include, Access Bank, GT Bank, Dangote Sugar, Dangote Cement, Zenith Bank, UBA, Guinness Nigeria, NB Plc, Intl. Breweries, BUA Cement, NASCON, Dangote Sugar. Others include, Fidelity Bank, Total Plc, Flour Mills Plc, Transcorp, Seplat, Sterling Bank, FBNH, Stanbic IBTC, Union Bank, Custodian Investment, Nestle, Unilever and FCMB.
READ MORE: NNPC releases audited financial statements, refineries record losses of N154 billion
---
PWC
PWC grew its income from N3.39 billion in 2018 to N3.59 billion in 2019. Its earnings are diversified across banking, brewery, consumer goods and cement sectors. The banking sector contributed a significant 91.8% (N3.29 billion) of its total income, one of which includes GT bank, the most capitalized bank on the stock market. The audit firm received N791 million from the bank representing 23% of total revenue earned by the firm.  
PWC was on the books of MTN Nigeria in 2018, earning N271 million from auditing their accounts but has been replaced by another firm, Grant Thornton in 2019. However, it replaced that loss with a N389 million increase in income from banking between 2018 and 2019.  
Banking – 2018 N2.9 billion/ 2019 N3.2 billion.  
Brewery – 2018 N98 million/2019 N98 million  
Cement – 2018 N39 million/2019 N114 million  
Consumer Goods – 2018 N71 million/2019 N80 million  
Telecomm – 2018 N271 million/ 2019 Nil
Companies – Access Bank, FBNH, GT Bank, UBA, Guinness Nigeria, International Breweries, BUA Cement, Dangote Sugar, NASCON. 
READ ALSO: Some experts are uncertain of what to expect from money markets in H2 2020
---
KPMG
The international audit firm grew its earnings by 5.5% from its 8 clients on our list from N2.37 billion received in 2018 to N2.51 billion in 2019. The banking sector remained a dominant source of revenue for the audit firms with about 76% of total revenue accrued. Zenith Bank paid KPMG about N892 million in audit fees in 2019 representing 35.6% of the audit firms' earnings auditing top firms. Zenith Bank is also Nigeria's most profitable bank. KPMG also audited a diversified list of quoted companies across the banking, cement, consumer goods and oil & gas sectors.  
Banking – 2018 N1.8 billion/ 2019 N1.88 billion.  
Cement – 2018 N128 million/2019 N128 million  
Consumer Goods – 2018 N404 million/2019 N443 million  
Oil and Gas – 2018 N36 million/ 2019 N46 million  
Companies – FCMB, Stanbic IBTC, Union Bank, Zenith Bank, Lafarge, Flour Mills Plc, Unilever, Total Plc. 
---
EY
Ernst and Young came third on our list with a total earning of N746 million in 2019 from five companies on our tracker list. The five companies include, Fidelity bank, Sterling bank, Custodian Investment, Transnational corporation and Seplat Petroleum.  
However, the firm's earnings recorded a slight decline when compared to N752 billion recorded in 2018. This was due to the reduction in audit fees received from Seplat Petroleum. EY only has two banks on its list and this includes Fidelity and Sterling Bank both contributing a combined N414 million in earnings last year.     
Banking – 2018 N413 million/2019 N414 million  
Oil and Gas – 2018 N180 million/2019 N170 million  
Others – 2018 N159 million/2019 N162 million.  
Companies –Fidelity Bank, Sterling Bank, Seplat, Transcorp, Custodian Investment 
---
Deloitte
The oldest indigenous accounting firm in Nigeria earned a total of N691.6 million in audit fees in 2019 compared to N660 million in 2018. Surprisingly, Deloitte does not have any of the major banks included in our list but works with Ahmed Zakaria to audit the accounts of one of the largest cement company in the country, Dangote Cement. Other companies on the list include, Presco, Nigerian Breweries, and Nestle Nigeria.  
Deloitte in Nigeria is a merger between Akintola Williams and Deloitte Global.  
 Agriculture – 2018 N29 million/2019 N31.6 million  
Brewery –2018 N57 million/2019 N61 million  
Cement – 2018 N539 million/2019 N561 million.  
Consumer Goods – 2018 N35 million/2019 N38 million  
Companies – Presco, NB, Dangote Cement, Nestle.  
---
A look at what happened in 2017  
A similar study carried out by Nairametrics in 2017 showed that the big 4 audit firms earned a sum of N6.4 billion as audit fees in 2016 with PWC scooping the most earnings of N2.5 billion followed by KPMG with N2 billion. Ernst and Young also earned about N1.1 billion in 2016 and Deloitte earned N530.2 million in audit fees.