Focus on Notore Chemical Industries Plc's commitment to Africa's food security
There is a company in Nigeria that is playing a major role towards remedying this situation. That company is Notore Chemical Industries Plc.
Food is man's most important need, a fact that has long been established as many nations of the world have taken numerous measures towards ensuring food security. Unfortunately, Africa continues to lag behind in this quest to ensure constant availability of food. There is, however, a company in Nigeria that is playing a major role towards remedying this situation. That company is Notore Chemical Industries Plc.
Avid readers of Nairametrics already know that we have a tradition of writing special profiles of Nigerian companies once every week. But for the sake of newcomers, this column focuses specifically on little-known corporations that are listed on the Nigerian Stock Exchange, NSE. The essence is to provide investors with precise, yet holistic information about companies that they might want to invest in.
Today, focus is on Notore Chemical Industries Plc, which just got listed on the Nigerian bourse. Get to know all there is to know about this company, starting from its history in the Nigerian market, its business model, challenges, and particularly how it facilitates Nigeria's quest for food security.
About Notore Chemical Industries Plc: A corporate overview 
Notore is a Nigerian company which is mainly involved in the manufacturing and merchandising of fertilisers – first to the Nigerian market, then elsewhere. It also engages in the marketing of seedlings to farmers, and the production and distribution of electric power by the side, amongst other business activities.
As a corporate entity, the company has had a long history in Nigeria during which time, it has undergone both ownership and identity changes. As a matter of fact, Notore's history can be traced back to 1981 when it was initially incorporated as the National Fertiliser Company of Nigeria, NAFCON. Note that this was a joint venture partnership between Nigeria's Federal Government (which controlled 70% shareholding), and Kellog Brown and Root, which controlled 30% shareholdings.
For 18 years, NAFCON operated successfully until 1999 when it was shut down due to technical failure. It then remained shut for six years until 2005 when the Government decided to privatise it. This was when Notore Chemical Industries Plc was birthed. The new company came into the picture with an obvious intent to turn things around. In 2007, the new owners raised the sum of $222 million from banks, money that was intended to drive growth. Since then, the company's Board has signed various types of deals and MoUs with both foreign companies and governments – all of which are efforts geared at transforming it for continued growth.
Currently, the company has a production capacity of 1,500 metric tonnes per day of Urea, 1,000 metric tonnes per day of Ammonia, and 2,000 metric tonnes per day of NPK fertilizer.
Listing on the Nigerian Stock Exchange 
As we exclusively reported, Notore Chemical Industries Plc recently became the first company to list on the NSE this year. Back in August, it listed a sum of N1.61 billion ordinary shares of N0.50 each at N62.50 per share, which roughly translates to a market capitalisation of about N100.75 billion.
The company's business model and focus audience
As noted in the onset of this article, food is inevitable. Unfortunately, several challenges are often encountered in the food production process. One of such challenges is the inability of some lands to support optimum crop yield. This problem is perhaps peculiar to most parts of Nigeria where the soil often lacks the necessary nutrients to support plant growth.
Years of research and technological advancements have availed mankind the possibility of supporting crop yield through the use of fertilisers. This is what Notore is taking advantage of to solve an important problem, whilst making profits in the process.
That said, Notore basically targets farmers in Nigeria and elsewhere in Africa and the world. The company is strategically located at Onne in Rivers State Nigeria, where it does not only have easy access to natural gas for fertiliser production but also access to the Atlantic Sea for exportation.
In Nigeria, Notore Chemical Industries Plc is represented in 700 Local Government Areas, where its fertilisers are used on farmlands. There are 70 major distributors who sell Notore's fertilisers to 3000 retailers. 56 commercial farms and off-takers account for 20% of the company's total annual sales.
The company also targets international markets, having exported goods valued at $713,674.00 in 2017 alone. As we reported, it was among the top ten largest non-oil exporters in Nigeria, ranking in the same category as the likes of Dangote Cement. Examples of markets where its products were exported to include Morocco, Israel and the Americas.
Segmentation of Notore Chemical Industries Plc 
The company is segmented into the following subsidiaries:
* Notore Supply and Trading Mauritius Limited
* Notore Power Limited
* Notore Foods Limited
* Notore Seeds Limited and
* Notore Industrial City Limited
A look at competition
Notore Chemical Industries Plc currently controls an estimated 60% market share in Nigeria. This is not surprising, seeing as it prides itself as the leading fertiliser manufacturer in Sub-Saharan Africa. As such, it currently maintains the lead in the quest to "champion the African Green Revolution" as it claims on its website.
Interestingly, the company's seemingly indomitable leadership position may soon come to an end. This is because Africa's richest man, Aliko Dangote, is building alongside its refinery, what is said to be the biggest fertiliser plant in the whole of Africa. When this is ready, Notore will have real competition.
The company's Board of Directors 
Early last month, just a few weeks after listing on the NSE, Notore Chemical Industries Plc issued a statement to the Exchange announcing some changes to its Board of Directors. Mr Ohis Ohiwerei was appointed an Executive Director following the retirement of Mr Femi Agbaje.
He joined other members of Board, including the Group Managing Director, Mr Onajite Paul Okoloko, and the Chairman, Dr Yakubu Gowon.
A look at the company's recent financial performance
Notore Chemical Industries Plc has been on a profitable track in recent times. Its most recent financial report for the quarter ended June 31st, 2018 shows that it earned N20.5 billion against an operating cost of N12.4 billion. During this same period last year, the company had recorded a revenue of 25.8 billion against an operating cost of N18.6 billion.
Meanwhile, profit for the period ended June 31st stood at N3.9 billion. This is better than the sum of N3.7 billion, which is the profit after tax for the same quarter in 2017.
It is important to note that the company's revenue generally improved within the past five years, with a total revenue of N35.8 billion recorded in full-year 2017, against N25.2 billion in full-year 2016. Profits also showed positive improvements, rising to N8.6 billion in 2017 whilst marking a sharp departure from the company's losing streak between 2016 and 2014.
More opportunities for growth abound
Notore Chemical Industries Plc recognises that there is room for growth. This is, considering the fact that both the production volume of 1.5 million metric tonnes per annum and the consumption rate of 8-10 kilograms per hectare are far below what obtains in other countries with similar fertiliser needs as Nigeria.
For this reason, the company is dedicated to not only improving its production capacity but also ensuring greater fertiliser consumption in Nigeria. It is expected that their listing on the Nigerian Stock Exchange would improve their business activities and in turn, ensure the actualisation of greater food security on the African continent and elsewhere in the world.
MTN Nigeria declares largest ever revenue by a listed Nigerian entity for FY 2020
The strong revenue growth was basically due to its data-led segment as sales from the segment expanded by an impressive 51.5% Year to Year.
MTN Nigeria recently announced another ground-breaking full-year turnover in the financial year of 2020, the highest ever recorded by a Nigerian listed entity.
Specifically, the telecom giant's revenue expanded by 15.1% year-to-year to N1.3 trillion in the review period. The strong revenue growth was basically due to its data-led segment as sales from the segment expanded by an impressive 51.5% Year to Year.
Voice sales rose relatively by 5.6% year to year as the global switch to data-enabled communication subsisted.
MTN Nigeria Plc also announced a N5.90/share final dividend on impressive growth in its free Cash Flow for the financial year of 2020.
Notably, MTNN's 4G network now covers 60.1% of the population compared to 43.8% in 2019.
According to MTN Nigeria, the suspension of new SIM registration enforced in mid-December did not have a material effect on the voice segment, which managed a 10.6% YoY revenue growth in Q4'20 (vs 7.0% YoY in Q3'20).
READ: MTN Group set to sell-off its 20% shareholding in BICS for $121million
In contrast, data revenue growth notably moderated to 37.5% YoY in Q4'20 compared to 55.5% YoY in Q3'20.
In a research report released by CardinalStone, the most valuable telecom company's margin was adversely affected by currency devaluation;
"Margins were adversely affected by the effect of naira devaluation and expenses associated with new sites' roll-out to boost 4G network coverage in FY'20.
"On the former, we note that MTNN expanded the scope of its service agreement with IHS Holding Limited and changed the reference rate for converting USD tower expenses to NAFEX (vs CBN's official rate previously). Thus, over the full-year period, the company's operating margin contracted by 1.9 ppts YoY to 31.7%," the report stated.
READ: Analysis: Airtel is winning the data war
The company's margin was also negatively affected by the higher cost of borrowing and the ultra-low rates prevailing at Nigeria's debt market;
"Net finance cost increased by 25.4% YoY on the impact of higher borrowings and lower interest on investment in government securities.
"Borrowings rose by over 26.3% to N521.2 billion in FY'20, after the company notably issued its N100 billion Commercial paper in June 2020. The effect of higher borrowings combined with a tax increase (a consequence of lower investment allowance and exempt income) to keep after-tax profit growth subdued at 0.9% YoY."
That being said, in spite of its impressive growth in revenue the Stock was trailing by 3.28% trading at N174 per share.
Oil marketers say petrol will sell for N230 per litre in March
Oil marketers have insisted that petrol will sell for as much as N230 per litre in March.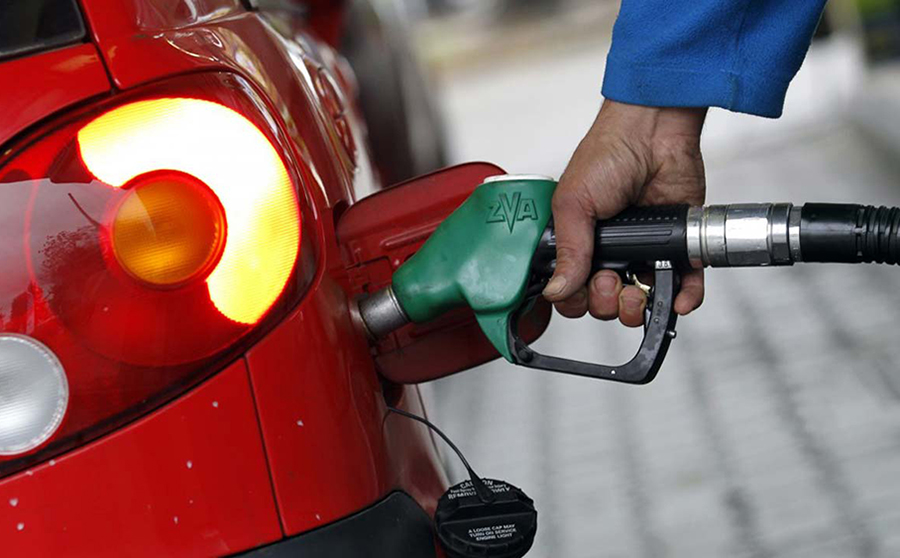 Oil marketers, on Sunday, said that Premium Motor Spirit (PMS) otherwise known as petrol is to sell for as much as N230 per litre in March.
This is coming against the background of insistence by the Nigerian National Petroleum Corporation (NNPC) that it has no plans to increase the price of petrol in March.
There has been a reported reappearance of queues at filling stations in some parts of Lagos and Abuja as panic buying and petrol hoarding occurs in some filling stations.
According to a report by New Telegraph, the National Operations Controller, Independent Petroleum Marketers Association of Nigeria (IPMAN), Mike Osatuyi, declared that the whole nation had crossed the bridge and that there was no hiding place for a hike in fuel price.
READ: FG to save N1 trillion annually from petrol subsidy removal
What the IPMAN top officials are saying
Osatuyi said, "I have just returned from a meeting in Abuja. What I have observed is that many stations have closed down and there are queues in many places in both Lagos and Abuja. Nigeria has crossed the bridge, there is no hiding place, the N1.2 trillion, which was hitherto annual spending on subsidy, will be borne by the market.
"As it is, the prices of crude oil have gone up to $67 per barrel and, with this, the price of PMS will be between N220 per litre and N230 per litre. I was told by someone that the Group Managing Director of NNPC told them that the official price is likely to be N206 per litre.
"As it is now, all the stations that have shut down their gates must have heard information before they took that action. I want us all to wait by tomorrow we will all see clearly what will happen. There have been annual spending of N1.2 trillion on fuel subsidy and now that the subsidy has said to be abolished, that money must come from somewhere.
READ: Nigeria's excess crude account falls to $72 million
''The money must be coming from somewhere. "NNPC is not an NGO (non-governmental organisation), there is no budgetary provision for subsidy again and instead of wasting it on subsidy, it should be deployed to other sectors,'' he said.
On what can be done to cushion the negative effects of higher fuel price, Osatuyi said: "This plan to cushion the negative effects of higher fuel price should be the next important thing. The government can do the free conversion of vehicle from fuel to gas. This should be done to help Nigerians who will definitely be affected by this fuel price hike."
On his part, the IPMAN National Public Relations Officer, Alhaji Suleiman Yakubu, condemned the panic buying and return of long queues at some filling stations within Abuja.
READ: Over 60,000 litres of petrol seized from smugglers in two months– Customs 
While assuring Nigerians that the normal supply of petroleum products would soon be restored with the commencement of loading at various depots, Yakubu said the increase in the global price of crude oil has affected the price of petrol.
He said, "We want to assure the buyers that government and marketers are doing everything possible to ensure that the products are available in every filling station within a few days starting from today (Sunday).''
What you should know
The state oil giant, NNPC, had in a press statement on Sunday, assured Nigerians that despite the increase in the price of crude oil, it has no plans to increase the ex-depot price of petrol in the month of March. This is coming after it gave a similar assurance earlier in February, that it was not going to increase the price of the product in February.
NNPC explained that the decision was to allow ongoing engagements with organized labour and other stakeholders on an acceptable framework that will not expose the ordinary Nigerian to any hardship, to be concluded.
This uncertainty has led to hoarding of the product by depot owners and some retail marketers, which has led to the return of queues in some filling stations.
The Federal Government had in March 2020, announced the removal of fuel subsidy and full deregulation of the downstream sector of the oil industry, which will allow market forces to determine the price of the product.
Nairametrics | Company Earnings