Krispy Kreme Nigeria – Delivering the highest quality of product and process
Krispy Kreme Nigeria is open for business as usual from 7am to 10pm daily.
Krispy Kreme launched in Nigeria in March 2018, opening stores in Ikeja City Mall and in May 2018, at Bishop Aboyade Cole Street, Victoria Island.  The business is rapidly expanding, with further locations shortly to be announced. The company has recruited and trained over 120 Nigerians, in a short space of time, and focuses on providing freshly made doughnuts, coffee and other beverages daily across Lagos. The business has been funded by a group of international and African investors, committed to growing a business differentiated by its commitment to the highest quality retail environment, staff empowerment and training and a belief in delivering world class standard products to Nigerians, without compromise – a role model of responsible inward investment.
Recent press and social media commentary referred to the brief closure of their stores, whilst they went through regulatory assessment by the National Food and Drug Administration and Control's (NAFDAC) and the Consumer Protection Council (CPC).
As confirmed in a statement released by the Consumer Protection Council (CPC) for both agencies, Krispy Kreme Nigeria products are safe for consumption.
The statement further confirmed that NAFDAC has carried out all processes to ensure health standards are met in the Krispy Kreme outlet in Victoria Island, Lagos and has consequently been given the permission to reopen its outlet for business to the public.
The official statement signed by the Director-General of CPC, partly reads;
"NAFDAC has pursued it process accordingly. NAFDAC has also permitted Krispy Kreme to reopen and continue its business because NAFDAC is satisfied that their operations and consumption of their products currently meet prevailing safety standards"
"NAFDAC, as a primary and key food safety standards regulator, has demonstrated a timely intervention that promotes and ensures safety, consumer access and business continuity"
QFA Nigeria Limited, the franchisee for Krispy Kreme in Nigeria, also stated that:
"We are pleased to see the result of this regulatory intervention and that the quality of our products and process has been confirmed.  We would like to state, without equivocation, that at all times our products and raw materials, were in conformity with Krispy Kreme's global standards."
"Most importantly, it is fundamental to our philosophy that our customers in Nigeria are treated as well, if not better than anywhere else – without any discrimination. We have built the finest retail outlets in Lagos, we have invested in the best staff and we make the most awesome doughnuts – fresh every day. Our processes are transparent, underlined by the fact our production process in our stores is open to view."
"We thank our patient customers and staff and are glad to open our doors for operation. We reaffirm our commitment to the highest quality standards and safety of our products to our esteemed and loyal consumers by not taking them for granted in anyway."
They added "We understand that any regulator needs to act with caution. Consumer protection should be paramount, and we respect this. We understand all too often the Nigerian consumer has been let down historically on product quality and needs strong champions – now and going forward. We operate to very high standards and consequently see our operating procedures and protocols as a differentiation in the market place."
"We are pleased to be able to be back in business – doing what we intended to do – providing the best product to our great clients and being a responsible corporate citizen."
Krispy Kreme Nigeria is open for business as usual from 7am to 10pm daily.
Buhari to finally send Petroleum Industry Bill to National Assembly next week
Sources in the Presidency have disclosed that the President may be presenting the bill to the National Assembly.
President Muhammadu Buhari is expected to present the long-awaited Petroleum Industry Bill (PIB) to the Senate as early as next week.
According to Reuters, who were quoting 4 sources familiar with the development, the presentation of the bill to the National Assembly, follows its official approval by the president late last week. This is as the National Assembly has already formed teams of members that will work most closely on the individual portions of the bill.
Both chambers of the National Assembly must have to pass the bill after deliberating on it before it can then be passed on to the president for his final signature.
The PIB which is an oil reform bill has been in the works for about 20 years, is key to the repositioning of Nigeria's Oil and Gas Industry under its post-COVID-19 agenda as the main laws governing oil and gas exploration have not been fully updated since the 1960s due to some contentious issues like taxes, payments to local communities, terms and revenue sharing within Nigeria.
The Group Managing Director of the Nigerian National Petroleum Corporation (NNPC), had disclosed that the delay and non-passage of the bill has made international investors to start losing confidence in the country's oil and gas industry.
While revealing last month that the PIB will be presented to the National Assembly in the next few weeks, the Minister of State for Petroleum Resources, Timipre Sylva, also said that the executive arm will be requesting the lawmakers to specially reconvene to receive and start deliberations on the bill.
These oil reforms and regulatory certainty became more pressing this year as low oil prices and a shift towards renewable energy made competition for investment from oil majors tougher.
The draft copy of the bill which was prepared by the Petroleum Ministry is a product of series of consultation between the federal government, oil and gas companies and other industry stakeholders.
Excerpts from the bill reported by Reuters include provisions that would streamline and reduce some oil and gas royalties, increase the amount of money companies pay to local communities and for environmental clean-ups alter the dispute resolution process between companies and the government.
It also included measures to push companies to develop gas discoveries and a framework for gas tariffs and delivery. Commercializing gas, particularly for use in local power generation, is a core government priority.
UK-based group to investment $245 million in 100 Nigerian businesses
A UK based organization is to partner local investment funds to disburse $245 million to 100 Nigerian businesses.
A UK-based development finance institution, CDC Group, has finalized plans to invest US$425 million as an aid to 100 businesses and 38,000 jobs in Nigeria.
This is sequel to its partnership with 40 investment funds such as Afreximbank, African Capital Alliance and Indoram, NAN reports
In a virtual visit to the country by the board of the organization led by Chief Executive, Nick O'Donohoe and Chairman, Graham Wrigley, the UK Government-funded organization stated that all earnings from its investments are ploughed back to improve the lives of millions of people in Africa and South Asia.
CDC Group noted that it paid a virtual visit to the Vice President of Nigeria, Prof. Yemi Osinbajo, and British High Commissioner to Nigeria, Catriona Laing, to discuss and ascertain the impact of CDC's aid to its investees through the COVID-19 crisis and understand how to stimulate recovery and growth.
The discussions also focused on CDC's own response to the pandemic through its preserved, strengthen and rebuild programme, the statement said
(READ MORE: WHO to secure initial COVID-19 vaccine for 20% of Africans)
Commenting on the rationale of the aid, the Chief Executive of the CDC Group, Nick O'Donohe said that, "Nigeria plays a key part in our strategy of partnership and investment for economic growth in West Africa. "Hosting our 2020 board trip– albeit virtually – in both markets is a testament to our commitment.
"Looking forward, we will continue to prioritise the post-COVID-19 recovery as part of the Build Back Better agenda.
"We are committed to supporting a deeper and more strategic bilateral partnership between the UK and Nigeria that is based on enhancing economic development, job creation, inclusion, trade and investment," O'Donohoe further remarked.
In a glowing tribute and commendation to the group, British High Commissioner to Nigeria, Catriona Laing CBE said CDC has been pivotal to creating jobs and supporting the growth of businesses by investing in the poorest countries across Africa, including Nigeria.
"CDC's commitment to the country signals to other UK investors that investing in Nigeria is possible and should be prioritized in order to help Nigeria and indeed, Africa, mitigate the impact of COVID-19," the envoy said.
Just-in: Nigeria's manufacturing sector contracts for 5th consecutive month – CBN 
The CBN disclosed in its September PMI report that the manufacturing sector contracted.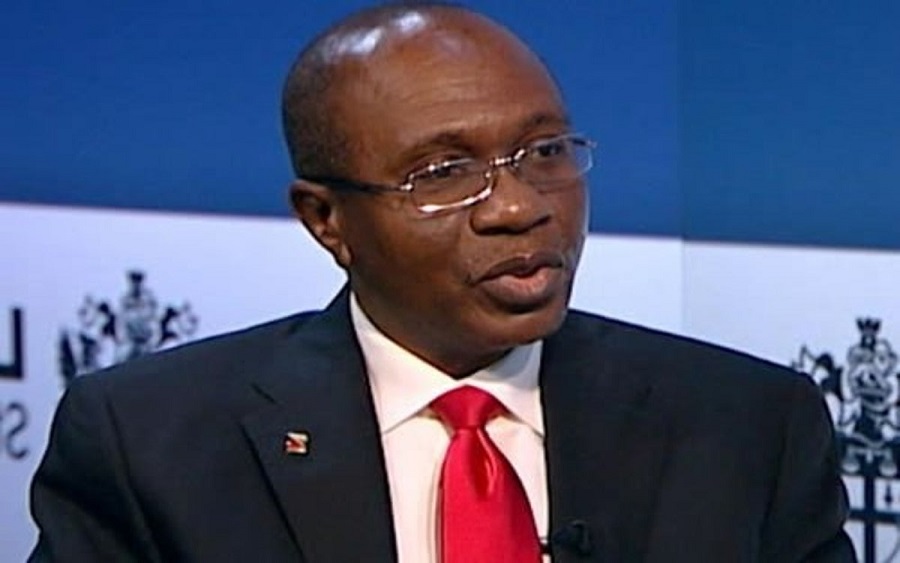 The Manufacturing Purchasing Managers' Index (PMI), in September 2020, has witnessed a contraction for the fifth consecutive month, as it stood at 46.9 index points. 
This was disclosed by the Central Bank of Nigeria (CBN), in its September PMI report released on Wednesday. 
The report stated that, out of the 14 subsectors surveyed, 4 subsectors reported expansion (above 50% threshold) in the review month in the following order: 
Electrical equipment

 

Transportation equipment 

 

Cement, and

 

Nonmetallic mineral products

 
The paper product subsector was stable. 
While the remaining 9 subsectors reported contraction (below 50% threshold) in the review month in the following order: 
Petroleum & coal products

 

Primary metal

 

Furniture & related products

 

Printing & related support activities

 

Food, beverage & tobacco products

 

Textile, apparel, leather & footwear

 

Chemical & pharmaceutical products;

 

Fabricated metal products and 

 

Plastics & rubber products

 
The Non-manufacturing sector PMI stood at 41.9 points in September 2020, indicating contraction in nonmanufacturing PMI, for the sixth consecutive month.