These Penny Stocks made money for investors last week
Nigerian Stock Exchange closed the week on a bearish note as the NSE.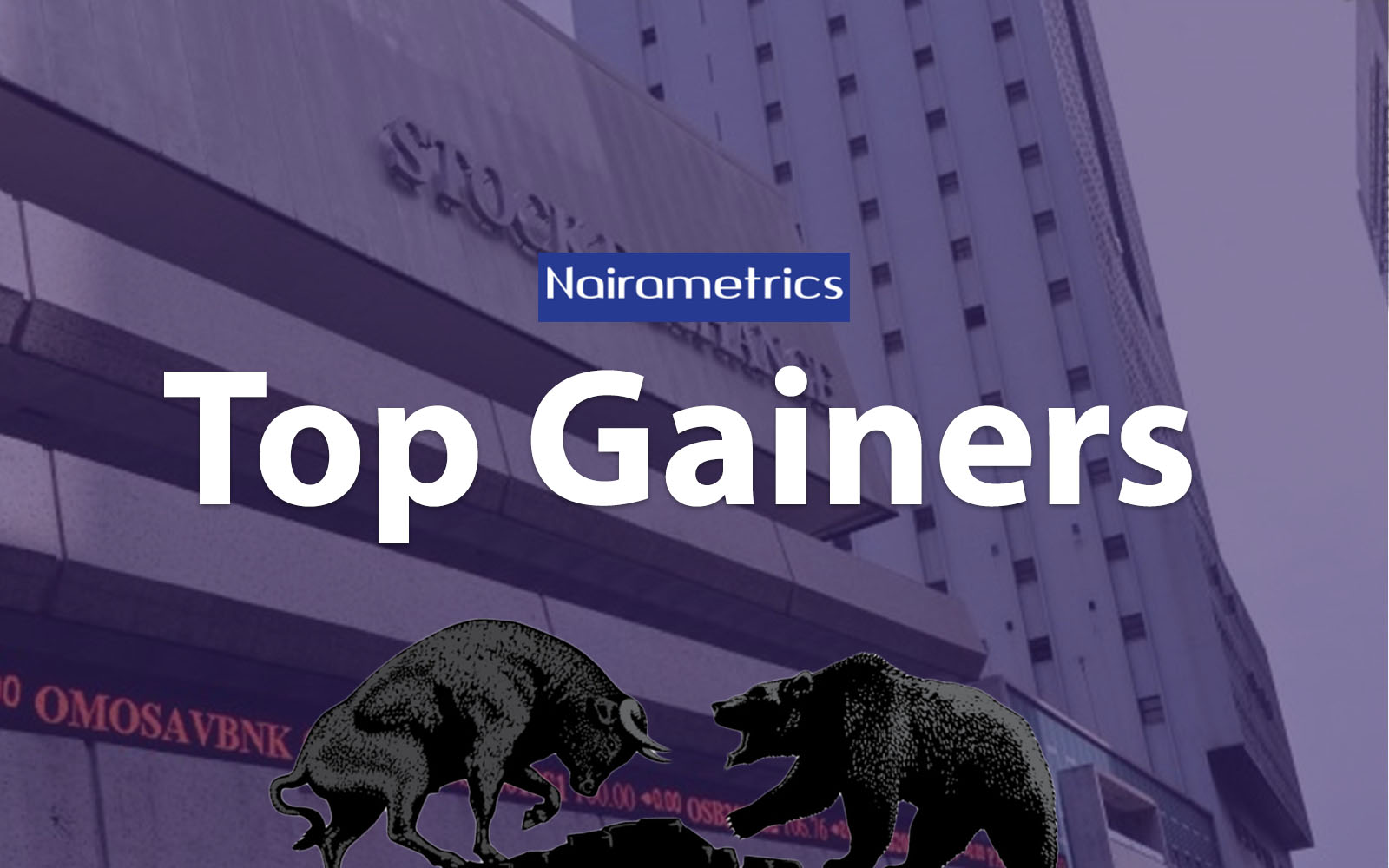 The Nigerian Stock Exchange closed the week on a bearish note as the NSE All-Share Index and Market Capitalisation depreciated by 2.11% to close the week at 36,603.44 basis points. Year to date, the index is down 4.29%.
16 equities appreciated in price during the week, this is lower than 21 in the previous week. 59 equities depreciated in price, higher than 55 equities of the previous week, 94 equities remained unchanged, higher than 93 equities recorded in the preceding week.
Here are top gainers and losers in this week's trading session:
Gainers
Linkage Assurance Plc
Linkage Assurance was the biggest gainer in this week's trading session. The stock appreciated by 9.72%, closing at N0.79. Year to date, the stock is up 19.70%.
Sovereign Trust Insurance Plc
Sovereign Trust Insurance gained 8.70% during the week. The stock opened at N0.23 and closed at N0.25. Year to date, the stock is down 50%.
Cement Company of Northern Nigeria Plc (CCNN)
Cement  Company of Northern Nigeria, also known as Sokoto Cement, gained 8.26% during the week. The stock opened at N23 and closed at N24.90, up N1.90. Year to date, the stock is up 142.1%, making it the best performing stock.
Nigerian Aviation Handling Company Plc (NAHCO)
NAHCO Aviance opened the week at N3.71 and closed at N4.00, up N0.29 or 7.82%. The company this week announced changes to its board following a new investor, Godsmart Nigeria Limited becoming the single largest shareholder, with its acquisition of a 16.67% stake. Year to date, the stock is up 0.3%.
Law Union and Rock Insurance Plc
Law Union and Rock gained 6.38% during the week. The stock opened at N0.94 and closed at N1.00, up N0.06. Year to date, the stock is up 29.87%.
NPF Microfinance Bank Plc
NPF Microfinance Bank opened the week at N1.70 and closed at N1.80, up N0.10. The stock thus appreciated by 5.88%. Year to date, the stock is up 44%.
Niger Insurance Plc
Niger Insurance gained 3.85% this week. The stock opened at N0.26 and closed at N0.27, up N0.01. Year to date, the stock is down 46%.
Africa Prudential Plc
Africa Prudential appreciated by 3.75% this week. The stock opened at N4.00 and closed at N4.15, up N0.15. Year to date, the stock is down 0.5%.
Continental Reinsurance Plc
Continental Reinsurance opened the week at N1.45 and closed at N1.50, up 3.45%. Year to date, the stock is up 14.3%.
Dangote Cement Plc
Dangote Cement rounds up our list of top 10 gainers during the week. The stock, which is the biggest by market capitalisation on the NSE, opened at N227 and closed at N234.70, up 3.39%.
The company this week released its results for the half year ended June 2018. Revenue increased from N412 billion in 2017 to N484 billion in 2018. Profit before tax also increased from N155 billion in 2017 to N185 billion in 2018. Profit after tax also grew from N109 billion in 2017 to N113 billion in 2018.
Losers
Union Diagnostic and Clinical Services
Union Diagnostics was the biggest loser this week, depreciating by 34.29%. The stock opened at N0.35, and closed at N0.23, down N0.12. Year to date, the stock is down 50%.
Capital Oil Plc
Capital Oil shed 23.33% during the week. The stock opened at N0.30 and closed at N0.23, down N0.07. Year to date the stock is down 54%
Tantalizers Plc
Tantalizers Plc opened at N0.27 and closed at N0.21, down 22.22% or N0.06. Year to date, the stock is down 58%.
Neimeth International Pharmaceuticals Plc
Neimeth lost 17.31% during the week. The stock opened at N0.52 and closed at N0.43. Year to date, the stock is down 37.3%.
Sunu Assurances Plc
Sunu Assurances (formerly known as Equity Assurance) opened at N0.24 and closed at N0.20, down N0.04 or 16.67%. Year to date, the stock is down 58%.
Lafarge Africa Plc
Lafarge Africa opened at N37.35 and closed at N32.50, down N5.00 or 13.33%. Year to date, the stock is down 12%.
Oando Plc
Oando dropped by 13.28%  during the week. The stock opened at N6.40 and closed at N5.55, down N0.85. Year to date, the stock is down 7.35%.
This week, the company issued a press release debunking claims that the International London Court of Arbitration (LCIA) had ordered it to pay $680 million to Gabriele Volpi, following an investment dispute between Whitmore Asset Management Limited (jointly owned by Adewale Tinubu and Omamofe Boyo) and Ansbury Investment Inc., owned by Gabriele Volpi.
FBN Holdings Plc
First bank opened at N10.40 and closed at N9.05, down N1.35 or 12.98%. Year to date, the stock is down 4.86%.
PZ Cussons Nigeria Plc
PZ Cussons dropped by 11.58% this week. The stock opened at N19.00 and closed at N16.80, down N2.20. Year to date, the stock is down 18.4%.
Multi Trex Integrated Foods Plc
Multi Trex rounds up the top 10 losers this week. The stock opened at N0.40, and closed at N0.36, down N0.04 or 10%. Year to date, the stock is down 28%.
Multi-Trex Integrated Foods Plc was incorporated on the 30th of November 1999. The company was converted to a public limited liability company in October 2008.
In 2010, the company was listed on the Nigerian Stock Exchange (NSE). The company's principal activities include the processing of cocoa beans, export of industrial cocoa products, as well as manufacturing and domestic marketing of cocoa-based consumer products.
DEVALUATION: CBN updates website to official rate of N360/$1
The central bank of Nigeria has devalued its official exchange rate from N307/$1 to N360/$1.
Just as Nairametrics reported, the Central Bank of Nigeria has devalued its official exchange rate from N307/$1 to N360/$1. The apex bank has now reflected this change on its website signaling a confirmation. The bank is yet to issue a press release to this effect.
The CBN has now officially devalued by 15% moving from N307/$1 to N360/$1. Depreciation at the "market-determined" I&E window is 5% having moved from N360/$1 to N380/$1
Devaluation: Nairametrics reported yesterday that the Central Bank of Nigeria (CBN) sold dollars to banks at N380/$1 in a move signifying a devaluation of the currency. Banks trading at the Investor and Exporter (I&E) window bought dollars at N360/$1 from the CBN on Friday, March 20, 2020. The I&E window is the official market where forex is traded between banks, the CBN, foreign investors, and businesses. The central bank typically buys or sells in the market as part of its intervention program.
Nairametrics also got hold of a letter from the CBN to banks informing them of the new exchange rate for dollars flowing from the International Money Transfer Operators (IMTOs). According to the CBN, IMTOs will sell to banks at N376/$1 while banks will sell to the CBN at N377/$1. The CBN will sell to BDC's at N378/$1 while the BDC's will sell to end-users at "no more than" N380/$1.
Single Exchange Rate: A report yesterday also suggested that the CBN also planned to move to a single exchange rate policy for determining the price of the dollar. A senior central bank official who does not want to be identified, said, 'Today we allowed the rate at the importer and exporters (I&E) window to adjust in response to market developments.'
The central bank has now made an apparent u-turn after it had initially that the "market fundamentals do not support naira devaluation at this time" detailing reasons why it did not need to devalue.
Falling oil price: Oil prices fell to under $20 on Friday before climbing back up to settle at $23 per barrel. Nigeria's Bonny light trades at $26 while the benchmark Brent crude trades at $29 per barrel. In response to the crash in oil price, Nigeria's announced a cut to its 2020 budget by N1.5 trillion as it faced the reality of a potential drop in its revenues. Nairametrics also has information that state governments are getting jittery about their ability to sustain salary payments as a reduction in their federal allocation "FAAC" is anticipated.
Investment options for salary earners
Investment options for the salary earners
#Investing #Entrepreneurs #Investment #Salary #Wages
Recently, one of the readers of my articles asked to know what investment options are open to salary earners. A salaried individual is like everyone else except that he or she has a fixed monthly income. This implies that their investments and expenses have to be managed strictly according to their fixed monthly income.
Since salary is assumed to be the only source of income for the salaried, it is advisable that such an individual fortify himself financially before investing so that adverse investment performance will not have untold effect on him and his family. Therefore, if you are a salaried prospective investor, you need to:
READ: Where to invest N500,000 right now
Get life insurance
Most families in Nigeria are single income families so much such that if anything bad happens to the income earner, the family gets shattered, at least financially. Again, given the risks inherent in capital market investments, it is only prudent to have a life insurance as a first step in one's investment journey. It is very baffling to see many investors very deep into the market, yet they do not have life insurance.
[Read Also: Understanding the risks in bond investing]
Life insurance is and should be a basic part of any financial plan. Life insurance is a protection for loved ones against financial hardship arising from the death of a breadwinner. This is even more important today than ever before with high cost of funeral expenses, college education and medical bills. So, the first investment option for a salaried individual is to get a life insurance.
Prepare for financial emergencies
Life is full of surprises, emergencies do happen, jobs are lost without notices, and even good investment opportunities emerge sometimes suddenly. There is, therefore, the need for a cash reserve to help weather the financial storms and emergencies when they come calling.
READ: SEC issues pre-notice on cancellation of certificates of 157 inactive CMOs
Cash reserves do not only provide for emergencies, they also help to ensure that investments are not liquidated prematurely or at inopportune times to cover unexpected expenses. There are no hard and fast rules on what the exact amount of the required cash reserve should be, but most financial experts and planners will advise that an amount that equals about six months of living expenses be set aside.
So, as a salaried person, your next investment should be to have a cash reserve. A cash reserve should not necessarily be in a savings account or under the mattress; it could be in an interest-bearing money market account, money market mutual funds with low to zero luck-up period or another form of very liquid investment that is readily convertible to cash without loss of value.
[Read Also: Understanding the risks in bond investing]
Know your risk appetite
As a salaried and fixed income individual, your risk appetite is most likely going to be low as well as your risk tolerance, although your extended family profile could change all that. You need to know or understand your risk tolerance before you engage in any capital market investment.
Your risk tolerance will and should drive the type of investments you go into. Your risk tolerance depends on your psychological makeup, your current insurance coverage, presence or absence of cash reserve, family situation, and your age among others.
READ: Here's what will happen to Nigeria's insurance sector in the short to medium term
Talking about family situation, it is reasonable to think that a married individual whose children are still in school will be more risk averse than an unmarried person. On the other hand, older people have shorter investment time horizon within which to make up for any losses. the reason for this is because the older you get the less time you have to work to recoup on losses.
In that case the risk tolerance of an older man will be less than those for younger folks. Again, the more cash reserve and insurance coverage you have, the more your propensity to take risk. Now having known your risk tolerance based on the underlying factors, you can then define your investment objectives
[Read Also: Important tips on how to profit in a bearish market]
Set your Investment objectives/goals
Having met those essentials above, you are now ready for a serious investment plan or program. A good investment plan starts with investment objectives. Investment objectives are the force that determines what you invest in. Investment objectives range from capital preservation, to capital appreciation and constant income generation.
Capital preservation as an investment objective implies that you, the investor, aim at minimising the risk of loss by maintaining the purchasing power of your investment. So, if you are risk averse or you will need money from your investment soon for children's education or for building a house or you are nearing retirement, this should be your objective.
READ: CBN debits banks N216.1 billion for CRR compliance
Investors whose aims are to see their investment portfolios increase in real terms over a period of time are better suited for capital appreciation as an objective. This is better for investors that are more risk tolerant and those with more potential to recoup on losses along the way.
If you are already retired or nearing retirement, and therefore depend on your retirement plan supplemented by investment income, you need an investment that generates income rather than capital gains. In that case, your investment objective should be current income generation. It is always good to have investment goals stated in terms of risk and returns.
[Read Also: I-Invest generates over N2 billion transaction in less than 6 months]
Decide on asset allocation
Armed with the knowledge of your risk appetite and investment objective, you are now ready to decide on what to invest in, and how much to invest in any asset class. This takes you to asset allocation decisions. Asset allocation involves dividing an investment portfolio among different asset classes based on an investor's financial requirements, investment objectives and risk tolerance.
A right mix of asset classes in a portfolio provides an investor with the highest probability of meeting his/her investment objectives. Asset allocation is the most important investment decision an investor can make in a portfolio because it demonstrates an investor's understanding of his or her risk preferences and return expectations.
READ: How to build a profitable Mutual Fund Portfolio
It is good to strive for a diversified portfolio. Unfortunately, the Nigerian market does not provide a lot of asset classes for optimal diversification, but diversification can be achieved across sectors or industries within the few asset classes in the Nigerian stock market.
Decide on how to invest
There are different ways to invest in the capital market. You can invest directly by making the stock selections by yourself, thanks to the online stock trading platforms that abound the world over. This implies that you have what it takes to conduct the required research and analysis of the companies whose shares or stocks you wish to buy.
[Read Also: How I Would Invest My Mother's Retirement Funds]
It also implies that you have what it takes to know when to sell or add to existing positions. Another method is to have someone "do the heavy lifting" for you. In this case, that someone, often times called fund manager or portfolio manager, does the research and analysis and selects shares that suit your investment preferences, investment objectives, risk tolerance and appetite as well as your investment time horizon.
This route is most suitable for investors that lack the knowledge and time for the required research and analysis. If you decide to go this route, mutual funds are the best bet for you.
Nairametrics | Company Earnings