Worth $1.2b and counting; Abdulsamad Isyaku Rabiu is our corporate personality of the week
Abdulsamad Isyaku Rabiu is one "silent" Nigerian billionaire who is doing incredible things in business. He is an accomplished industrialist, with a net worth valued at $1.2 billion by Forbes as at March 2014. Last week,
Mr. Rabiu was everywhere in our reports, starting with the news that he is set to earn a whopping ₦850 million as dividends from his shares in the Cement Company of Northern Nigeria (CCNN), to the possible listing of his BUA Cement on the Nigerian Stock Exchange.
These developments, coupled with his incredible track record as a successful businessman, are some of the reasons why we have chosen to feature him as our corporate personality of the week. Read on for more details about him.
Childhood and Education
Mr. Abdulsamad Isyaku Rabiu was born on August 4, 1960, into a prestigious northern Nigerian family in Kano. His father, Khalifa Isyaku Rabiu, was an equally accomplished businessman who owned many lands. Young Rabiu studied for his secondary school education in Nigeria before moving to the United States of America where he studied at Capital University for his bachelor's degree in Economics.
He returned to Nigeria in the early 1980s at the age of 24, to take over the management of his father's businesses. This was around the same time that his father was having serious issues with the government which almost ruined the businesses. Young Rabiu was, however, able to successfully manage the empire in the absence of his father.
Professional Life
He is the Chairman of BUA Group which he founded in 1988, just a few years after his graduation from the university. The conglomerate, in its early years, was engaged in the importation of everyday commodities such as iron/steel, vegetable oil, rice, and flour. As an iron/steel importer, BUA Group supplied to major rolling mills in Nigeria, including Delta Steel Company which was Government-owned. The conglomerate is currently valued at $2.5 billion.
As the years passed, the business continued to expand under Rabiu's astute leadership. First, Nigerian Oil Mills Limited, which was the largest edible oil processing mill in the country back then, was established. Much later in 2005, Rabiu's BUA Group established two flour mills in Kano and Lagos. By so doing, it fully established its presence in the consumer goods industry. The company also broke the long-standing monopoly on sugar which was held by Dangote by establishing Sub-Saharan Africa's second-largest sugar refinery in 2008.
Meanwhile, still under the leadership of Mr. Rabiu, BUA Cement (a subsidiary of BUA Group) in 2009 acquired the controlling share in Cement Company of Northern Nigeria Plc. The company also acquired the majority shareholding in Edo Cement Company following its privatisation in 2008.
In 2015, BUA Group completed construction of Greenfield Obu Cement Plant, a 3 million metric tonnes capacity facility which has since begun operations. In 2015, it was reported that the company had signed a $600 million worth contract with China's SINOMA International Engineering, to construct an additional 3 million metric tonnes capacity facility to boost Obu Cement Plant.
Abdulsamad Isyaku Rabiu is also a one-time Chairman of Nigerian Bank of Industry, a post he held until 2016. This merited appointment was due to his accomplished pedigree as an industrialist. His many contributions to the development bank are still felt till date.
Mr. Rabiu is married with children and dedicates his time and resources to many humanitarian causes.
Meet Atedo Peterside, the man who refuses to go with the crowd  
Atedo Peterside, the man who runs in when everyone is running out.   
At the height of the COVID-19 pandemic, when most people were seeking ways to hold on to their jobs and prepare for the economic hardship that was bound to ensue, one man was busy resigning from his positions on the boards of several listed companies.   
What were his reasons? Well, he wanted to focus on other interests, precisely on the ANAP Foundation COVID-19 Think Tank which he had just founded at the time. The non-governmental organisation was established with the aim of helping combat the pandemic.   
That man is Atedo Nari Atowari Peterside, who also goes by the acronym, ANAP. Besides founding IBTC which is currently a part of Stanbic IBTC Holdings Plc, Peterside also founded ANAP Jets. He has been instrumental to the growth of several companies in the private sector and is a key player in influencing public policy in the country. Peterside has also been appointed by successive governments to serve on different important committees.   
This week on our founder's profile, we bring you Atedo Peterside, the man who runs in when everyone is running out.   
Explore Economic Research Data From Nairametrics on Nairalytics
Let's talk about his early years 
Mr Peterside was born to the family of Chief Michael Clement Atowari Peterside and Patricia Awune Gboloba Bob-Manuel in 1955. As the only boy in a family of three children, he grew up under a strong parental influence. His father was an Ophthalmologist, and whenever his job allowed him to be at home, he devoted the time to raising his kids with stern lectures as well as he did with lighthearted jokes.   
In 1965, ten-year-old Atedo finished his primary education and proceeded to boarding school at Kings College,  Lagos. However, the onset of the Nigerian Civil War suspended his education until 1970 when the war ended.   
Despite losing all his savings in the war, Chief Peterside worked and saved enough to send his son to the City University, London in 1973. It was there that he obtained his first degree in Economics. He later obtained his Master's degree in 1977, also in Economics from the London School of Economics and Political Science.   
READ ALSO: Atedo Peterside shares throwback picture of pioneer Stanbic IBTC staff members
Why he chose his career path 
In a tribute to his father in 2016, Atedo recalled that his father's profession as a medical doctor meant that he was always on call and hardly at home with the family. Much as he wanted to follow his father's footsteps and be a "force for good," Atedo knew even then that there had to be another way to make positive impacts in the world without being a medical doctor.   
"Because you were permanently 'on call', I decided from a very early age that there must be alternative paths to earning a decent living outside of medicine, which looked like a thankless job to me," he wrote in the tribute.  
Even though that was the time when it was more fashionable to take a career as a medical doctor or a lawyer, Atedo would not go with the flow.   
The consciousness that some 'good soldiers' had been killed in the coups, political crisis and civil war in the 1960s also discouraged him from toeing that line. The stories of the war, as he later noted, was his first painful encounter with the concept of "collateral damage," and it seemed so unfair that people should have to suffer such consequences trying to put things right in their fatherland.   
It was then that he decided he was going to be an entrepreneur and settled for studying Economics when he went to the United Kingdom for his first degree.   
After schooling, Atedo started his banking career with full consciousness of his main objective – becoming an entrepreneur. He took up a job with the NAL Merchant Bank (now known as Sterling Bank Plc), which was considered one of the foremost merchant banks at the time. He already knew for a fact at this time that he wanted to go into Investment banking. And he wanted to own one of such banks. 
READ ALSO: Royal Rumble at first trading week of Q3 2020, ASI down 1.99% WoW
While talking about this years later, Atedo said "I was more of an entrepreneur who just happened to be in banking. I took to banking as a career with the clear intention of becoming a bank entrepreneur."  
With these dreams in mind, he attended the Owner/President Management Programme at the Harvard Business School from 1991–1993.  
Founding IBTC 
Despite knowing that he wanted to start a bank, Atedo had to stay on for 10 years at NAL Merchant Bank. The Central Bank of Nigeria's regulations at the time stipulated that one needed at least 10 years of banking experience to qualify as the Chief Executive Officer of a bank.  
"I stayed for 10 years, not because I couldn't have started it earlier, but because I needed to have the required 10 years' experience. And as soon as I did, I went ahead to start the bank," he said.   
To get a bank started around the time Peterside founded Stanbic IBTC, one had to apply for a banking license and also get investors, which at the time was not so easy. So Chief Peterside started off the process by investing in the bank. Atedo had insisted that it would be inappropriate to seek outside investors for a venture which his own father was afraid of.   
READ MORE: Atedo Peterside says Nigerian Youths can't start a bank at 33
Atedo recalled that this act of belief reinforced his desire to preserve the bank's capital at all cost, knowing that he did not only have his money at stake, but that of his father and other shareholders. He stayed as CEO for 18 straight years after incorporation, taking the bank through the early tough years. Under his watch, the bank continued to grow steadily, showing good figures year after year.   
"I don't think being a CEO at age 33 was such a big issue" he later remarked. "It was being a founder, largest shareholder and entrepreneur, and being the pillar carrying the bank, that was where the pressure really came from. It was a case of being at the forefront taking decisions and bearing the consequences."  
Values he had gotten from his father came in handy at this time. "My father trained me to disbelieve first and question the message anyone was giving me and only proceed if the proposal makes sense to me," he recalled.  
It was courtesy of this trait that he never fell prey to fraudsters in his business. Fraudulent schemes were popular at the time, with some of them pitching fake businesses to investors and banks. Unfortunately for them, they soon understood that it was a waste of time trying to get IBTC.    
The experience of working under (now late) Chief Wole Adeosun, his Managing Director and former boss at NAL Merchant Bank, had also given him sufficient exposure. He admitted that the responsibilities which he had to handle so early in his career helped build his confidence, reassuring him that he could run a bank.   
Acquisitions and mergers 
When CBN raised the minimum capital base for banks to N25 billion in 2005, IBTC acquired two commercial banks – Chartered Bank Plc and Regent Bank Plc. Consequently, IBTC became a universal bank on 19 December 2005, with a new name – IBTC Chartered Bank Plc.  
In 2007, the bank again merged with Standard Chartered Bank to form the Stanbic IBTC Bank Plc, and Atedo was elected Chairman in October 2007.   
About the merger, he remarked that it was a deliberate decision not influenced by any financial or technical problems in the bank.   
"We could have gone on without the merger and still not had any problems. It was a decision we made after 18 years and we took it because we thought we had seen the right banking partners that will take the bank to the next level.  
"Also as a founder, I was concerned about the careers of those who had given their lives and careers to grow IBTC, and my priority was getting them into an arrangement and institution that could go on forever so that they could have safe and secure jobs and careers," he later said.  
The wisdom in his decision can be seen in the fact that lots of the staff who had worked with him in IBTC went on to have fulfilling careers in the new entity even long after he left.   
For instance, Sola David-Borha, who was his deputy from IBTC and later at Stanbic IBTC, succeeded him as MD and went on to become head of Africa region for the parent bank.   
Another principle which Atedo enforced as MD was using merit as a first criterion in all recruitments and appointments. Not even gender or ethnicity could get anyone an appointment unless he was first qualified, and Atedo insisted that he did not mind having all males or all females if those were the most qualified persons.   
The implication of this practice was that the bank often had more female representation in its management than other banks, and sometime in 2004, it was the only bank that had more females on its management team than males.   
The bank also had a lot of qualified bankers coming in, because they knew that it was an environment where they would be allowed to thrive irrespective of gender, ethnicity or other factors.   
Handling Challenges 
As CEO and later Chairman of a big bank, Atedo had to deal with many challenges. But he would later recall that the most significant challenge came in October 2015 when the Financial Reporting Council of Nigeria accused the bank of falsifying its 2013 and 2014 accounts by including sums which had not been disbursed as part of its operations costs.   
It was a bad day for the bank, especially since the regulatory agency had taken its accusations public whilst asking the bank to withdraw and rectify the statements. The bank's management also went public with its explanation. Even though the funds had not been disbursed at the time the financial reports were sent in, they had to be included in order to make provisions for disbursement later.   
The explanation should have helped set issues straight but this was not to be. As a matter of fact, the issue dragged on for over a year until the Federal Government appointed CBN to conduct an investigation into it. Eventually, CBN cleared the air and upheld the bank's practice as the standard – making provisions for the expenses which formed part of its operations costs.  
"I was conversant with all of the accounts and I knew we had done nothing wrong. The only issue was getting everyone to see it. I was also very confident in the team that I had built," he said in an interview later.   
In his resignation notice later on, Atedo stated that he planned to leave the company in 2015, but the protracted dispute with the Financial Reporting Council forced him to delay his plans.  
Pursuing other interests 
After seeing to the end of the issues with regulatory agencies, Atedo Peterside retired as Chairman in March 2017. Although he still had interests in the bank, he wanted to give more time to other interests. However, he remained on the boards of both The Standard Bank of South Africa Limited and Standard Bank Group Limited.  
His focus after this time was the ANAP Jets Limited which he had started while still heading the board in 2015.  He is the  Chairman of ANAP Jets Limited, as well as a major shareholder. ANAP Jets provides fractional ownership platform, charter and aircraft management services, to serve the business sector, taking care of every detail in operating, maintaining, crewing, catering, and fueling the jet.  
The company has a technical partnership, which brings in Aliserio S.r.l. (formerly Eurofly Service S.p.A.) chaired by Mr Rodolfo Baviera, Aliserio S.r.l., of Italy as a technical partner.  Not only is the company over 40 years old, Mr. Rodolfo Baviera has also been the Chairman of The European Business Aviation Association between 2000 and 2016, giving him the expertise and network needed to make a valuable technical partnership.  
Atedo also served as board Chairman at Cadbury, and board member of Nigerian Breweries (Heineken subsidiary), Unilever and a Non-Executive Director of Flour Mills Nigeria Plc, until the onset of the pandemic when he resigned to devote more time to combatting the pandemic under the auspices of the ANAP foundation COVID-19 think tank.   
He is the Chairman of ART X Collective Limited and Endeavour High Impact Entrepreneurship Ltd/Gte, a non-profit organization that provides mentorship and support to scale-up companies. Mr Peterside also serves on the African Advisory Board of the Prince's Trust International.  
Obviously, his hobbies of boating, polo, reading and traveling are not enough to occupy the 65-year old as he continues to pick up new pursuits. Now, he concerns himself with influencing public policy for a better society and has served on several committees at the instance of the government.   
READ ALSO: CBN imposes fresh CRR debits on banks to the tune of N118 billion
"I am sad that today, no young Nigerian at age 33 can start a bank the same way I did because the rules will not even permit him. I feel like the rules have been rigged against the younger generation and that is why you see most of them going into the creative arts like singing, dancing and acting because that is where they feel they have an advantage over the older generation. We need to look at influencing public policy to give them competitive advantage in every sector including public offices," he said.   
Without entering the theatre like his father, Atedo has made his mark in his chosen path. However, what will speak most for the tireless entrepreneur are the professionals whom he has mentored in the banking industry.   
He was conferred with an honorary Doctor of Science Degree by the University of Port Harcourt, Nigeria, and also elected an Honorary Fellow of the Chartered Institute of Stockbrokers on 1 April 2019.  
Top 10 highest earning CEO's in Nigeria
The figures only refer to their annual remunerations as the highest-paid directors.
The responsibility of piloting a firm's affairs and ensuring profitability often rests squarely on the shoulders of the Chief Executive Officer (CEO). Agreed, running a company is never a task that can be accomplished by just one person. But that notwithstanding, CEOs are the ones at the helm of affairs. As such, they take most of the blame for the lows, just as much as they take the credit for the highs.
It goes without saying that CEOs are also the highest-paid staff of every company. In Nigeria, the CEOs of the major companies are remunerated handsomely for their efforts. However, just as much as these companies have ranks in terms of asset size and profitability, so also do their CEOs' earnings have ranks.
This article, therefore, looks at the highest-paid CEOs of companies listed on the Nigerian Stock Exchange. The focus here is on how much they earned in 2019.
Explore Economic Research Data From Nairametrics on Nairalytics
Do note that the figures given here do not include what the CEOs might earn in dividends as shareholders of their respective companies. The figures only refer to their annual remunerations (executive compensation) as the highest-paid directors.
---
Ferdinand Moolman, MTN Nigeria, N586 million
Ferdinand Moolman is Chief Executive Officer (CEO) of one of Nigeria's biggest, non-oil foreign direct investment – MTN Nigeria Communications Plc. He was promoted to the position of CEO on December 1, 2015, as part of a major reshuffling of the telco's operating structure which was aimed at strengthening operational oversight, leadership, governance, and regulatory compliance.
Before then, he was the Chief Financial Officer (CFO), a position he occupied immediately he was transferred from MTN Iran cell where he was the Chief Operating Officer (COO).
It makes a lot of sense that the CEO of the biggest company listed on the Nigerian bourse should be the highest-paid CEO in Nigeria.
Moolman earned N586 million in 2019, 2.5% up from the N571 million he took home in 2018.
---
Austin Avuru, Seplat, N440 million
Augustine Avuru, the co-founder and CEO of Seplat Petroleum Development Company Plc, is the highest-paid director in his company, and second highest in Nigeria for the year 2019.
Prior to becoming the Chief Executive Officer of Seplat in May 2010, he was Managing Director at Platform Petroleum Limited, a company he founded. He had spent over a decade at Nigerian National Petroleum Commission (NNPC), holding different positions including that of wellsite geologist, production seismologist, and reservoir engineer.
He had also worked as an exploration manager and technical manager with Allied Energy Resources in Nigeria, a pioneer deepwater operator, where he spent ten years before starting Platform Petroleum Limited in 2002. He is also a director of MPI, which is listed on NYSE Euronext Paris.
Avuru received N440 million as his remuneration in 2019, a shortfall of N44 million when compared to his 2018 earnings.
Recall that Seplat had announced Roger Brown as the incoming CEO that will take over when Avuru retires on July 31, 2020.
READ ALSO: Covid-19: Guinness Nigeria warns investors its results will be bad
---
Segun Agbaje, GTBank, N400 million
Segun Agbaje joined Guaranty Trust Bank as a pioneer staff in 1991 and rose through the ranks to become the Managing Director and Chief Executive Officer in 2011 after Tayo Aderinokun, the previous CEO, passed on.
As CEO, Agbaje took N400 million home in remunerations for the year 2019. This shows an increase of N16 million from his N384 million remuneration in 2018, and given the impressive results that the bank showed for the year, we can say that it was duly justified.
He was recently elected an independent member of the Board of PepsiCo, the American owners of popular beverage drinks Pepsi and Moutain Dew. As Nairametrics reported, Agbaje will officially assume his duties as a board member and audit committee member at PepsiCo by mid-July.
---
Yaw Nsarkoh, formerly with Unilever Nigeria Plc, N330 million
Yaw Nsarkoh has had a long career within the Unilever Group, occupying top positions like the African Regional Brand Manager, Production Manager for Unilever Ghana, among others.
He headed several regional headquarters of the global manufacturing company, especially in Africa. He also served as a Strategic Assistant to Unilever's President for Asia, Africa, Central, and Eastern Europe.
He resigned from his position as Managing Director in December 2019, to take up new roles within the Unilever group across Europe. He was succeeded by Carl Raymond Cruz in January 2020. Prior to his departure, he earned N303 million in 2019, 8% less than the N330 million he earned in 2018.
---

Michael Puchercos, formerly with Lafarge Africa Plc, N272 million
For the financial year ended December 31st, 2019, Michael Puchercos earned N272 million, marking an 18.7% increase when compared to the N229 million he earned in 2018.
Before his appointment as Lafarge Africa Plc's CEO, he worked in various capacities within the cement industry for two decades. He was the President & Chief Executive Officer of Lafarge Halla Cement; Director of Strategy and Systems at Lafarge Gypsum; Chief Executive Officer of Bamburi Cement and Hima Cement; and Chairman of Mbeya Cement in Tanzania.
He resigned from Lafarge in January 2020 to join competitor brand, Dangote Cement Plc and was succeeded by Mr. Khaled Abdelaziz El Dokani, the former country CEO of Lafarge Holcim Iraq.
---
Jordi Borrut Bel, Nigerian Breweries Plc, N271 million
Jordi Borrut Bel is the Chief Executive Officer and Managing Director of Nigerian Breweries Plc. Mr Bel is an experienced manager and has served in Heineken's different subsidiaries across different countries. He was Managing Director at Brarudii SA, Manager-Project Distribution at Heineken Slovensko AS, Brand Manager at Heineken France SAS and Director-Sales & Distribution at Heineken España SA. His last position prior to coming to Nigerian was that of the Managing Director of Heineken Burundi.
Bel's earnings experienced a quantum leap from N190 million in 2018 to N271 million in 2019, an increase of about 42%. He was the sixth highest-paid CEO in 2019.
---
Mauricio Alarcon, Nestle Nigeria Plc, N218 million
Seventh on the list is Mauricio Alarcon, the Chief Executive Officer of Nestle Nigeria Plc. Alarcon was appointed CEO in 2016, after a progressive 17 years career with the Nestle brand. He started as Area Sales Manager with Nestle Mexico and later became a Senior Brand Manager.
He worked as Marketing Advisor at Nestle Headquarters in Switzerland, Country Manager at Nestle Cote d'Ivoire and later became Managing Director of Nestle Atlantic Cluster between June 2016 and September 2016, overseeing Senegal, the Gambia, Guinea, and Cote d'Ivoire.
Alarcon earned N218 million in 2019, a slight increase from the N210 million in 2018 he earned in 2018, placing him 7th place in the list.
---
Lars Richter, Julius Berger Nigeria Plc, N217 million
Presently, Lars Richter occupies the position of Managing Director & Director at Julius Berger Nigeria Plc, a position he was appointed to in 2018.
Before this appointment, he had garnered over 16 years' experience in the construction industry, with 10 years spent in Nigeria, in different positions including Division manager, Project manager, and Project engineer.
Richter places 8th on this list, with an income of N217 million in 2019. This is quite a significant reduction from the N319 million he received in 2018 although there is no obvious justification for this.
---
Emeka Emuwa, Union Bank of Nigeria, N172 million
Emuwa earned an annual net income of N172 million in 2019, the same as he did in 2018. He was appointed CEO of Union Bank of Nigeria in November 2012, after a progressive 25-year banking career at CitiBank across several African countries.
He started out as a Management Assistant at Citibank Nigeria Limited and was later promoted to the position of Country Head, Cameroon. At this time, he was also overseeing all the bank's activities in the Central African region, including Congo and Gabon.
He occupied strategic positions in the company across several countries like Tanzania, Ghana, Niger, and Nigeria, serving as the CEO between 2005 and 2012, before he took up the appointment with Union Bank Plc.
---
Imrane Barry, Total Nigeria Plc, N163 million
Total Nigeria Plc has Imrane Barry as its Managing Director. Imrane is not new to the Total group as he had previously served as Managing Director of Total Uganda in 2013, Total Cameroon SA in 2015 and Total Nigeria Plc in 2018. He also worked with other Total affiliates in Kenya and Ivory Coast, at SEP-Congo as the Technical and Transport Director, and in Paris as the Strategy and Development Senior Officer.
He was appointed Deputy Executive Vice-President of Total Africa & Middle East in 2012,
Before joining Total, Imrane worked in several capacities in Engineering and Construction Companies in Guinea Conakry, Cote d'Ivoire and Gabon.
Imrane took home N163 million as remunerations in 2019, 41% more than his 2018 earnings of N115 million.
---
Note that these figures were sourced from the companies' FY 2019 audited financial statement. As such, the figures represent these CEOs' income for the year 2019. As was explained in the article, a couple of the CEOs no longer occupy their positions, but since there has not been a full year financial statement explaining what their successors might be earning, these figures are the most recent.
Meet Aig-Imoukhuede, the lawyer-turned-banker who turned an unranked bank into a tier-1 bank  
A switch in career path would normally require some sort of retraining, but not for Aig who learned on the job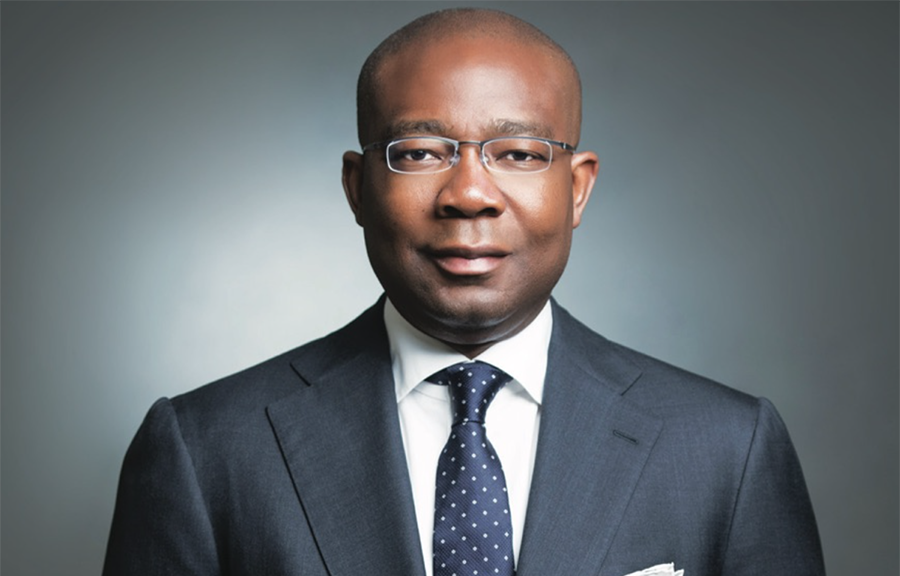 After, thirteen years of operations, Access bank still grappled with capitalization and corporate governance challenges until Aigboje Aig-Imoukhuede stepped in with his team. Almost 2 decades later, the bank's assets have grown unimaginably, and the bank which was once ranked 65 is now ranked among the top 5. Meet the man who led the team that changed the narrative. 
Aigboje Aig-Imoukhuede was born on 24th of September 1966 in Ibadan, present-day Oyo State, though he hails from Sabongida-Ora, present-day Edo State. He had his early education in Kaduna and later in Lagos State, before enrolling for a degree in law at the University of Benin, Edo State, Nigeria.
Early in his life, Aigboje had decided that he was not going to work with the civil service. Both of his parents were civil servants – His mother was the first curator of the National Museum of Nigeria after independence, and his father later became the Minister for Culture. He would recall that this was a period in Nigeria where the best talents went into the civil service to pursue a career.
However, the military's entry into the civil service turned things around as they did not seem interested in investing much there. "For people like me, I saw the impact on great men and women, and the almost decimation of their relevance and importance of their contribution to the governance, and I decided that I was not going to work for the government," Aig-Imoukhuede said.
READ MORE: Oil firms' debt status: How it affects Nigerian banks
Having struck out what was then the most viable option for the best talents, Aigboje had to decide where he wanted to pursue a career. Multinationals were among the best companies in the private sector at the time, and the idea of working at the helm of one of them held appeal for the young Aig, and he later stated that his decision to study law was based on his observation that the foremost multinationals were then headed by lawyers.
"I felt that law was a good way to get into the hallowed boardrooms," he later said.
In 1987, he was called to the Nigerian Bar, and served his compulsory National Youth Service Corps, working as a lawyer with Chase Merchant Bank during his NYSC year. Owing to stories he had previously heard from friends who had experience in the banking sector, he had been encouraged to work with the bank and he soon got involved in core parts of the business of banking. In his words, "Very soon I discovered that I enjoyed making deals more than doing legal work so I made the transition to core banking."
Lawyer-turned-banker
The switch in career paths would normally have needed some sort of retraining but not for Aig. He had to learn on the job, and due to his efficiency in getting things done, he was not the kind of staff the management was willing to allow to go for any prolonged training.
"I was doing things at the age of 22, that most people did when they were 35 to 40 years. My life has been one where people look at my talent and basically, put me at things," he said while speaking at the OXFORD Business Africa forum 2019.
READ MORE: Nigeria confirms no plans for fresh Eurobond issues
Having shown great skills in closing deals, he joined Guaranty Trust Bank as a pioneer staff, driving his career over the next decade to become a top executive there. He, thus, had the best point grooming his skills in what had become one of the best banks in Nigeria.
Despite being an Executive Director with enough challenges on his plate, Aigboje wanted more. He was both restless and dissatisfied, despite having a career most people would break an arm for.
He did not figure out the missing link until he went to the Harvard Business School at the age of 32 years, for an Executive MBA.
At this time, he read the book Buyout, written by Rick Rickertsen a corporate buyout specialist. It was a Eureka moment for Aig, where he realized, "I wanted to become an owner-manager."
There and then, he resolved to buy a bank upon his return to Nigeria.
Founding Access Bank
Buying a bank turned out to be more difficult than was envisaged. Although Aigboje had set his eyes on the top-tier banks, he found that even after pooling resources with his trusted partners, they still could not afford to buy controlling shares.
READ MORE: Bank loans not main funding option for Nigerian MSMEs -PwC
They eventually had to move down the rung, and look for something they could afford.
"We were both worth about two million dollars, and even then, our $2 million plus $8 million worth of leverage got us 52% of the bank," Aig recalled.
Access Bank was incorporated on February 8, 1988, as a privately owned commercial bank and commenced business operations on 11 May, 1989 after obtaining its licence. It later converted to a public limited liability company on 24 March, 1998, and by November of the same year, was listed on the Nigerian Stock Exchange.
READ MORE: Banks push customers towards self service in the "new normal" 
Dealing with several boardroom squabbles in its years of operation, and the challenges of undercapitalization based on the apex bank rules, Access bank was then rated number 65 among Nigerian banks.
"I was betting my financial future and that of my family on this move, but I had a burning desire to transform our bank into a world-class financial services provider. What was more important to me was that this was the beginning of something, but not the end. I was going to buy the bank but I had no plans to tie my life around the bank so I knew we needed a framework for continuity.  I wanted it to continue irrespective of what happened to me" he later said.
Having recapitalised the bank, the team had a 13-point plan to turn around the fortunes of the bank, and have it listed as one of the top 5 banks in the next 5 years. This became the aim of the team led by Aigboje as pioneer MD.
READ MORE: Nigeria's tier-1 banks pay N29.8 billion worth of taxes in Q1 2020
Though they did not meet this target, in 2006 exactly 5 years after recapitalising the bank, Access Bank won the Thisday 'most improved bank' in Nigeria, and was classified by Augusto & Co, a respected rating agency, as a tier 2 bank alongside Diamond Bank, Afribank, Fidelity Bank, Bank PHB and the Nigerian International Bank (Citibank).
The bank also expanded into other African countries including Gambia, Cote D'Ivoire, Democratic Republic of Congo, Rwanda, Zambia and Sierra Leone.
Notwithstanding, the change in ownership and management of the bank was visible in the balance sheet from the first year. In 2002 alone, the bank posted an impressive N1 billion profit before tax, much more than the cumulative profit made by the bank in the previous 12 years.
READ ALSO: Unity Bank: Repositioned to grow profits, lending to the real sector
This also marked the beginning of what would be a six-year record triple-digit growth trend. Similarly, earnings per share had rebounded to 21 kobo from a negative 2 kobo position, leading to a declaration of a 5 kobo dividend to shareholders for the first time in three years.
When the team embarked on its first capital raising exercise in July 2007, it turned out very successful with an oversubscription of over 300%. The public offer comprised an Over-The-Counter GDR placement of US$250 million which was similarly oversubscribed by 700%.
Access Bank today is now the largest bank in Nigeria, and Africa's leading bank by customer base. It has a network of more than 600 branches and service outlets, across three continents, 12 countries and 36 million customers.
Good times!
READ MORE: France's Orange move into Nigeria spells trouble for resident Telcos
Reflecting back, Aig would say that his experience in Chase Merchant Bank prepared him in advance for the task of owning and running a bank.
"One thing you will find about many of the men who have founded great banks in Nigeria is that they have worked for banks that crashed. That way, you learnt what not to do in banking," he said while speaking at the presentation of Jim Ovia's Africa Rise and Shine.
He recalled also how Jim Ovia, founder of Zenith bank, had advised and mentored him when he took the driver's seat at Access bank, and stated that this played a great role in the success of the bank.
Leaving Access bank for higher call
After 12 years at the helm, Aig handed over to co-founder, Herbert Wigwe as MD.
Leaving the bank gave Aig the time to pursue other passions. He founded Coronation Capital Nigeria Limited, an Africans focused private equity fund manager, whose aim is to invest and create value for multiple stakeholders who believe in Africa. He also founded the Africa Initiative for Government (AIG), a non-public institution established as a catalyst for high public sector performance in Africa, and is the chairman.
He has won many awards including the EY entrepreneur of the year.
Apart from his philanthropic ventures, he sits on many boards including Marina Securities Ltd, Global Business Coalition on HIV, and Petralon Energy Ltd.
READ MORE: Nigeria's tier-1 banks earn N18.4 billion from account maintenance charges in Q1 2020
He is an alumnus of Harvard Business School Executive Management Programme and graduated as Class Speaker PMD 75. He has also attended several other business schools and institutes including, the Citicorp Institute of Finance, Euromoney Capital Markets Bootcamp, and IMD Lausanne, Switzerland.
He is a member of the sub-committee of the Banker's Committee on Professional Ethics, Harvard Business School Association of Nigeria, as well as on the boards of FATE Foundation where he assists in inspiring entrepreneurial driven youths to realize their potential. He is also a Fellow of ASPEN Leadership Initiative.
He is a Commander of the Order of the Niger (CON), and has also won the National Productivity Order of Merit Award in 2009.
Download the Nairametrics News App
He is a member of the Presidential Committee on the establishment of the African Investment Bank, a honourary member of the Chartered Institute of Bankers of Nigeria, and a Governing Council member of the Financial Institutions Training Centre.
Aigboje is a pastor of the Promised Land Ministries in Lagos, and is married to Ofovwe Aig-Imoukhuede; they have four children together.
Note: Information was sourced from here, here, and here.