Joseph Makoju appointed Acting MD Dangote Cement Plc
In a notice sent to the Nigerian Stock Exchange (NSE) today, Dangote Cement Plc has announced the retirement of its current Managing Director, Mr Onne Van Weijde at the end of 2017. Van Weijde will be returning to his home country on completion of his term, but will be appointed a non executive director effective 1st January 2018. Mr Jospeh Oyeyani Makoju has been appointed Acting Managing Director of Dangote Cement Plc.
Joseph Oyeyani Makoju was born on 13 July 1948 in Okene, Kogi State Nigeria. He graduated from the University of Nottingham, in 1972 with First Class Honours in Mechanical Engineering, and an M.Phil. Mechanical Engineering in 1974. Makoju also served two consecutive administrations as Special Adviser (Power) and  had a brief stint as the MD of the defunct Power Holding Company of Nigeria (PHCN). Makoju  has 37 years experience in the cement and energy industry, including nearly a decade as the MD/CEO of Lafarge Cement Plc.
Joseph Makoju was appointed Special Adviser to the Group CEO/President Dangote Group in October 2009. He joined the board of Dangote Cement Plc on the 2nd of December, 2010.
Airtel Africa signs new $500 million loan with Bank of America, HSBC, others
The new committed facility consists of a combination of a revolving credit facility and term loans with tenor of up to 4 years.
Airtel Africa has signed a new $500 million loan facility with a group of relationship banks to partially refinance the Group's €750million Euro-denominated bond (c.$880million) due 20 May 2021.
The banks are Bank of America, BNP Paribas, Citibank, HSBC, J.P. Morgan, Standard Chartered Bank and two Indian relationship banks, Axis Bank and Kotak Mahindra Bank.
This was disclosed by the Telco via a statement signed by its Group Company Secretary, Simon O'Hara on Wednesday.
READ: Airtel's reduced PAT position doesn't tell the whole story
It stated, "The new committed facility consists of a combination of a revolving credit facility and term loans with tenor of up to 4 years. The facility will be used to partially refinance the Group's €750m Euro-denominated bond (c.$880m) due 20 May 2021.
"The balance of the Euro-denominated bond will be repaid with existing Group cash to reduce gross debt and associated interest costs. The new loan facility further strengthens the core liquidity of the Group."
READ: Airtel Africa Plc records 3.8% decline in 2020 9M pre-tax profit
Repayment of the loan
The Group Company Secretary explained that the Telco has prepayment flexibilities that will allow the Group to optimise the efficiency of its capital structure with the free cash flows and cash receipts anticipated over the next 12 months following the recent announcements related to tower sales and mobile money minority investments.
Unilever earmarks N62 million as remuneration to its Non-Executive Directors in 2021
Unilever Nigeria has fixed its remuneration to the Non-executive Directors of the company in 2021 at N62 million.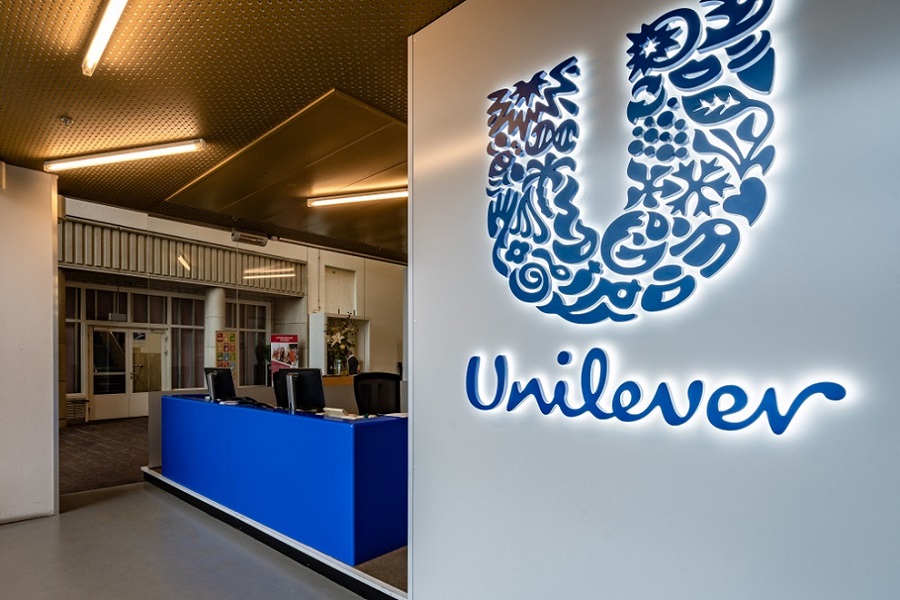 One of Nigeria's leading FMCG companies, Unilever Nigeria Plc, is set to pay out a total of N62 million as remuneration to its Non-Executive Directors for the year ended December 31, 2021.
This disclosure was made by the leading consumer goods company as one of the key resolutions that would be considered and passed at the Company's ninety-sixth (96th) Annual General Meeting, which will hold on Thursday 6 May 2021 at 10.00 am.
The famed manufacturer of Sunlight detergent also revealed that in addition to the N62 million remuneration, sitting allowances will be paid at standard agreed rates for each meeting attended and the Chairman of the company will be entitled to a vehicle allowance of N12 million gross per annum.
READ: Heavy sell-off in PZ & Unilever shares leads to N6.09 billion market value loss
Short-term benefits paid by Unilever in 2020 to its Directors
Despite the fact that Unilever Nigeria Plc has not paid its shareholders dividends for about two years now, the FMCG company paid out short-term benefits of about N511 million and N73 million to its Executive and Non-Executive Directors in 2020 respectively, compared to a sum of N590 million and N59 million it paid out in 2019 respectively. The members of the leadership team, excluding the Executive Directors of the company, were paid a total of N867 million short term benefits in 2020, down from the N1.04 billion they received in 2019.
On the flip side, the total payout as wages and salaries to the company's employee in 2020 was N5.05 billion, this is down from the N5.99 billion which the company paid out in 2019.
READ: Abdulsamad Rabiu set to earn N39.4 billion from his cement business
In case you missed it
According to a recent result by Unilever Nigeria Plc, the company made a loss of about N492 million in the first quarter of 2021. This figure is 144.1% lower when compared to the profit of N1.114 billion made by the company in the corresponding quarter of 2020.
Unilever's revenue however surged by 45.7% during the quarter. However, the growth in the cost of sales, and the huge 63.3% increase in marketing and administrative expenses pressured the profits down to a loss of N492 million in the first quarter of 2021.
READ: Guinness shares surge by 9.89%, lifting the brewer's capitalization by N5.9 billion
What you should know
Shares of Unilever Nigeria Plc are currently valued at N12.95 per share, placing the YTD loss in the shares of the company at -6.83%.
Unilever Nigeria Plc is the sixth most valuable consumer goods company listed on the Nigerian Stock Exchange, with a robust market valuation put at N74.4 billion, higher than Guinness Nigeria Plc, NASCON Allied Industries Plc and PZ Cussons.
The shares of the top FMCG brand is trading 23.8% lower than its 52-week high price of N17, and 23.3% higher than its 52 week low of N10.5.
Nairametrics | Company Earnings
Access our Live Feed portal for the latest company earnings as they drop.