Selective minimum wage explained
Civil servants waking up on Wednesday morning will have been surprised at a new term being flung around in news media and accredited to the Vice President, Yemi Osinbajo. The term is 'selective minimum wage increase'. According to a transcript of Osinbajo's speech during a session titled, 'Conversation with the Vice-President' at the 2017 Nigerian Bar Association National Conference made available by his Senior Special Assistant on Media and Publicity, Mr. Laolu Akande, this term may be the new approach of the Federal Government to the constant clamor of better remuneration for civil servants. What though is selective minimum wage increase?
What selective minimum wage increase is
The norm in Nigeria is a situation whereby whenever the Federal Government decides on a minimum wage increases as well as payment scales, the increase applies to all workers across all Federal Government parastastals, agencies and bodies, regardless of how efficient they are. However, with selective minimum wage increase, the Federal Government is considering increasing workers' remuneration package, especially bonuses of certain government agencies, instead of increasing wages across board. Thus, while workers in some agencies will be fortunate to receive increments, others will no be so fortunate.
Why this selective increase?
As many people will have already guessed, the dwindling revenue of the Federal Government is the main reason behind this new development, a fact that the Vice President did not hide. The stated that any increase in salaries must be matched by increase in revenues or else the FG may find itself unable to pay regularly. He explained that the 70:30 current expenditure structure in favor of recurrent expenses such as salaries was not sustainable, and could therefore not be worsened.
To put this into proper perspective, employees of government agencies that have consistently been efficient, met its revenue targets and declared multi year surpluses are not rewarded for their efforts via an increase in salary or minimum wage. Because of the current minimum wage policy, they are often bundled with agencies that are not efficient and as such do not get to earn wage increases. This negates the very essence of healthy competition among government agencies.
Thus the government is saying, we will only increase the minimum wage of agencies that meet revenue targets and post surpluses.
Issues around selective increase
The first issue around this selective increase is how beneficiary ministries and parastatals will be selected. Osinbajo already gave a hint at the FG's thought pattern in this matter. "I think that what we are probably going to end up doing is what we have done with some of the parastatals; in other words, identifying certain government services that must be remunerated differently in order to increase efficiency. One of the revenue generating agencies, for instance, is the Federal Inland Revenue Service." he said.
However, looking at efficiency in terms of revenue output could be detrimental to the society at large. For example, in what monetary terms can we quantify the work done in the health sector? Frankly speaking, all government bodies will lay claim to the fact that they can be more efficient if adequately funded. This leaves a conundrum for FG to resolve when selecting beneficiaries.
Another very likely outcome in this scenario is an industrial action by workers of agencies that do not make the beneficiary list. These workers will claim that increasing the remuneration of their peers in other agencies while leaving them out is simply unfair and unacceptable. A related result may be the weakening of the country's labor body, the Nigerian Labor Congress (NLC) as parties on either side seek their respective advantages.
Whatever he case, the concept of selective increase is definitely still new to Nigerians and the FG itself. If it is to work, there are several considerations that need to be taken care of. Or else, the FG may face an implosion of greater financial loss than even continuing the broad minimum wage increase presently in place.
Financial Autonomy: Governors, State Speakers reach agreement
The Governor also said that the final document of the agreement should be ready for implementation by May 2021.
The Governors' Forum, Conference of Speakers of State Legislature and other governance stakeholders announced that they reached a resolution over the implementation of financial autonomy for State Legislature and Judiciary.
This was disclosed by the Ekiti State Governor and Chairman Nigeria Governors' Forum, Kayode Fayemi, after the meeting, which was held in Abuja on Monday, and presided by the Chief of Staff to the President, Prof. Ibrahim Gambari.
What the Governor said
"We are here for legislative and judicial autonomy and Governors; Speakers of State Assemblies and the Judges of the States are on the same page as far as this issue is concerned," he said.
We just emerged from a meeting with the Solicitor General of the Federation, the representatives of the judiciary and those of the Conference of Speakers and we are all in force; an agreement has been reached.
READ: Finance Minister tasks FG and state governments to control spending
The issue is about implementation. There has been no objection from governors on judicial and legislative autonomy.
As a matter of fact, it would not have passed if governors were not in support in the first instance. So, that issue has been fully and holistically addressed," Fayemi said.
The Governor also said that the final document of the agreement should be ready for implementation by May 2021 and urged striking workers  to return  to offices "because as far as this has gone, we have met with all the parties concerned and the President, through his Chief of Staff, has been monitoring what has been happening."
What you should know
Nairametrics reported earlier this month that members of the Judiciary Staff Union of Nigeria (JUSUN) went on strike with the closure of Federal High Courts in different states across the nation. The union said the purpose of the strike was to draw attention to the financial autonomy of Nigeria's Judiciary.
Finance Minister tasks FG and state governments to control spending
The Minister also denied claims that the FG printed N60 billion as top-up for March FAAC numbers.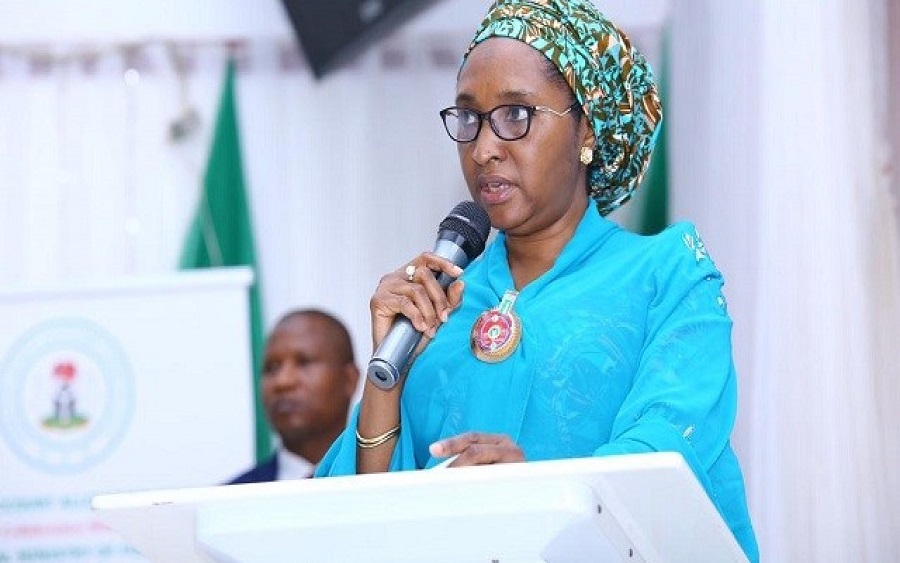 The Minister of Finance, Zainab Ahmed, has called on Governments on all levels in Nigeria to control spending amid decreasing revenues and urged for prudent government spending. The Minister also denied claims that the Federal Government printed N60 billion as top-up for March FAAC numbers.
The Minister disclosed this in an interview on Monday and warned that the FG was not generating enough revenue to align with its spending habit.
READ: UK to return £4.2million seized from Ibori to Nigeria
Zainab Ahmed added that the FG would maintain its stance from January 2021 to end total fuel subsidies in Nigeria, and confirmed talks with organised labour on subsidy removal.
"As a nation, the Federal, State and Local governments must review expenditure patterns. We are spending too much and we are not generating enough," she said.
READ: Resolving the global debt and liquidity crises, issues and possible solutions
What you should know 
Nairametrics reported last month that the Debt Management Office had announced that Nigeria's public debt at end of 2020 was N32.915 trillion. The DMO said the sum of the debt included the Debt Stock of the Federal and State Governments, as well as the Federal Capital Territory.
Nairametrics | Company Earnings
Access our Live Feed portal for the latest company earnings as they drop.