Selective minimum wage explained
Civil servants waking up on Wednesday morning will have been surprised at a new term being flung around in news media and accredited to the Vice President, Yemi Osinbajo. The term is 'selective minimum wage increase'. According to a transcript of Osinbajo's speech during a session titled, 'Conversation with the Vice-President' at the 2017 Nigerian Bar Association National Conference made available by his Senior Special Assistant on Media and Publicity, Mr. Laolu Akande, this term may be the new approach of the Federal Government to the constant clamor of better remuneration for civil servants. What though is selective minimum wage increase?
What selective minimum wage increase is
The norm in Nigeria is a situation whereby whenever the Federal Government decides on a minimum wage increases as well as payment scales, the increase applies to all workers across all Federal Government parastastals, agencies and bodies, regardless of how efficient they are. However, with selective minimum wage increase, the Federal Government is considering increasing workers' remuneration package, especially bonuses of certain government agencies, instead of increasing wages across board. Thus, while workers in some agencies will be fortunate to receive increments, others will no be so fortunate.
Why this selective increase?
As many people will have already guessed, the dwindling revenue of the Federal Government is the main reason behind this new development, a fact that the Vice President did not hide. The stated that any increase in salaries must be matched by increase in revenues or else the FG may find itself unable to pay regularly. He explained that the 70:30 current expenditure structure in favor of recurrent expenses such as salaries was not sustainable, and could therefore not be worsened.
To put this into proper perspective, employees of government agencies that have consistently been efficient, met its revenue targets and declared multi year surpluses are not rewarded for their efforts via an increase in salary or minimum wage. Because of the current minimum wage policy, they are often bundled with agencies that are not efficient and as such do not get to earn wage increases. This negates the very essence of healthy competition among government agencies.
Thus the government is saying, we will only increase the minimum wage of agencies that meet revenue targets and post surpluses.
Issues around selective increase
The first issue around this selective increase is how beneficiary ministries and parastatals will be selected. Osinbajo already gave a hint at the FG's thought pattern in this matter. "I think that what we are probably going to end up doing is what we have done with some of the parastatals; in other words, identifying certain government services that must be remunerated differently in order to increase efficiency. One of the revenue generating agencies, for instance, is the Federal Inland Revenue Service." he said.
However, looking at efficiency in terms of revenue output could be detrimental to the society at large. For example, in what monetary terms can we quantify the work done in the health sector? Frankly speaking, all government bodies will lay claim to the fact that they can be more efficient if adequately funded. This leaves a conundrum for FG to resolve when selecting beneficiaries.
Another very likely outcome in this scenario is an industrial action by workers of agencies that do not make the beneficiary list. These workers will claim that increasing the remuneration of their peers in other agencies while leaving them out is simply unfair and unacceptable. A related result may be the weakening of the country's labor body, the Nigerian Labor Congress (NLC) as parties on either side seek their respective advantages.
Whatever he case, the concept of selective increase is definitely still new to Nigerians and the FG itself. If it is to work, there are several considerations that need to be taken care of. Or else, the FG may face an implosion of greater financial loss than even continuing the broad minimum wage increase presently in place.
Senate President lists benefits of PIB as public hearing on the bill opens
Ahmad Lawan has listed the benefits of the PIB presently before the National Assembly for consideration.
The President of the Senate, Ahmad Lawan, has said that the Petroleum Industry Bill (PIB) which is presently before the National Assembly for consideration and passage will ensure that Nigerians benefit optimally from crude oil production and sale of fossil fuel reserves.
According to a statement that was issued by the Special Assistant, Press to the Senate President, Tabiowo Ezrel, this disclosure was made by Lawan, while declaring open a 2-day public hearing on the bill by the National Assembly on Monday, January 25, 2021.
The Senate President pointed out that the National Assembly in its consideration of the piece of legislation would ensure that the bill when passed into law, guarantees improved revenue earnings for the country.
READ: Investors gain big on Airbnb, now worth over $100 billion
What the Senate President is saying
Lawan in his statement said, ''Let me say this, we (National Assembly) will pass this bill not without ensuring that it is a bill that satisfies certain conditions. Nigeria is blessed with these resources, we want Nigeria to benefit optimally from them. In fact, we are in a hurry because we have lost so many years of benefits that we could have had.''
He, however, noted that the non-passage of the PIB had been a major drag on the industry over the years, significantly limiting its ability to attract both local and foreign capital at a time when many other countries are scrambling to exploit their oil and gas resources.
READ: FG to begin online registration, monitoring of petrol stations, depots
Going further, Lawan said, ''The mere knowledge that the nation's oil industry is still being governed by laws enacted more than 50 years ago is ludicrous and extremely disappointing.
''As legislators, we will strive to deliver a Bill that will enhance the growth of our oil and gas industry, modernize our fiscal system and enhance competitiveness, while creating harmony for all stakeholders. This is a promise we have made and that we shall achieve.''
READ: FG assures oil companies of lower taxes in new PIB
''Nigeria must have an oil and gas industry that benefits its people. Equally, our oil and gas industry must be competitive. We must create a sustainable investment climate, where business in the sector will flourish,'' he said.
He also added that the determination by the legislature to pass the Bill is driven by the need to overhaul a system that has refused to operate optimally in line with global standards, resulting in loss of continental competitiveness, transparency, accountability, good governance and economic loss for the petroleum industry and the country.
The Different chapters of the PIB
The Senate President revealed that the PIB comprises of 4 chapters that outline;
How to create efficient and effective governing institutions with clear and separate roles for the petroleum industry,
Establish a framework for the creation of a commercially oriented and profit-driven National Petroleum Company,
Promote transparency, good governance and accountability in the administration of the petroleum resources of Nigeria among others.
READ: Buhari directs FIRS, others to ensure strict compliance of tax payment by foreign firms
Other benefits of the PIB
He also noted that the PIB upon passage and assent into law by the President;
Would foster sustainable prosperity within host communities, provide direct social and economic benefits from petroleum operations to host communities,
Create a framework to support the development of host communities among others
Establish a progressive fiscal framework that encourages investment in the Nigerian Petroleum Industry,
Balancing rewards with risk and enhancing revenues to the Federal Government of Nigeria,
Provide a forward-looking fiscal framework that is based on core principles of clarity, dynamism and fiscal rules of general applications,
Establish a fiscal framework that expands the revenue base of the Federal Government while ensuring a fair return to investors.
READ: FG invalidates SIM integration using BVN generated NIN, applicants must visit NIMC offices
Lawan assured that the National Assembly during the public hearing would deal with all issues relating to the oil and gas industry with thoroughness and effectiveness so as to avert colossal losses to the nation's economy.
Lawan: PIB will ensure Nigerians benefit optimally from resources

***As Senate begins public hearing on bill pic.twitter.com/nSycKWW4lH

— President of the Senate (@SPNigeria) January 25, 2021
FG says Excess Crude Account balance now stands at $72.4 million
The Federal Ministry of Finance has told the NEC that the Excess Crude Account (ECA) now stands at $72.4 million as at January 20, 2021.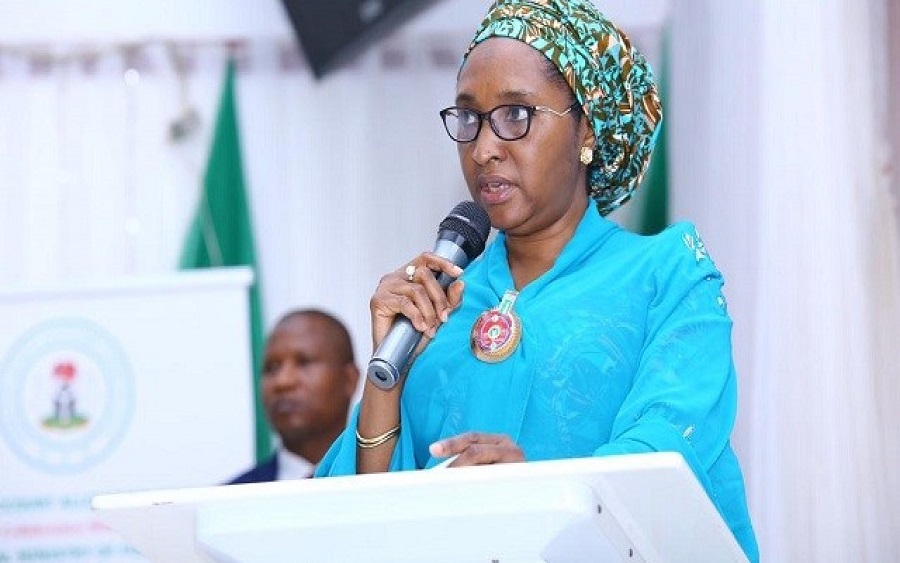 The Federal Government has announced that Nigeria's Excess Crude Account (ECA) balance as at 20th January 2021 is $72,411,197.80.
This was disclosed by the Minister of Finance, Budget and National Planning, Zainab Ahmed at the first National Economic Council meeting of the year presided over by Vice President Yemi Osinbajo, SAN, with State Governors, Federal Capital Territory Minister, Central Bank Governor and other senior government officials in attendance.
READ: Nigeria's growing current account deficit fans devaluation flames 
The FG said, "the ECA balance as at 20th January, 2021, $72,411,197.80; Stabilization Account, balance as at 19th January, 2021, N28, 800, 711,295.37; Natural Resources Development Fund Account, balance as at 19th January 2021, N95, 830,729,470.82."
READ: Nigerians spend $9.01 billion on foreign travels in 2019 
What you should know
In August 2015, during the early days of the Buhari administration, the ECA stood at $2.2 billion. It was $3.6 billion in February 2014, one of the highest balances on record.
According to the Central Bank of Nigeria's annual report for 2018, Nigeria's excess crude account fell from $2.45 billion in 2017 to $480 million as of December 2018.
In 2019, Nairametrics reported Nigeria's Excess Crude Account had dropped to $480 million. This is as controversy continued to trail the $1 billion military spendings which was withdrawn from Nigeria's Excess Crude Account.
Nairametrics reported in July 2020 that the  ECA had fallen by about 98% within the last 5 years to $72 million.
Nigeria has two Sovereign Wealth Funds: the Excess Crude Account and the Nigeria Sovereign Investment Authority (NSIA). Note that these two are funded by the savings earned when oil prices are at their peak.
We look forward to a Biden presidency with great hope and optimism – Buhari
President Buhari has expressed optimism in Nigeria's relations with a Joe Biden administration.
President Muhammadu Buhari announced that Nigeria looks forward to the Presidency of Joe Biden with great hope and optimism for the strengthening of existing cordial relationships.
This was disclosed by an aide to the President, Garba Shehu after Joe Biden was inaugurated as the 46th president of the United States on Wednesday.
" President Muhammadu Buhari warmly welcomes the inauguration of Vice President Joe Biden and Kamala Harris as President and Vice President of the United States of America on Wednesday, expressing hope that their presidency will mark a strong point of cooperation and support for Nigeria as well as the African continent," Shehu said.
President Buhari congratulated the United States on a successful transition, citing it as an important historical inflection point for democracy as a system of government and for the global community as a whole.
Buhari added that Nigeria looks forward to working with Biden in areas of terrorism, poverty, climate change, and others.
"We look forward to the Biden presidency with great hope and optimism for the strengthening of existing cordial relationships, working together to tackle global terrorism, climate change, poverty and improvement of economic ties and expansion of trade," he said.
What you should know 
After the election results were released in November 2018, Buhari said Biden's election is a reminder that democracy is the best form of government.
"In a democracy, the most powerful group are not the politicians, but voters who can decide the fate of the politicians at the polling booth. The main fascination of democracy is the freedom of choice and the supremacy of the will of the people," Buhari said.
Nairametrics reported yesterday that Joe Biden had been sworn in as the 46th President of the United States.
Dapo-Thomas Opeoluwa, a Global Markets analyst and an Energy trader said Nigeria's Oil, would be dependent on the future outlook of the oil market and Biden's policies, as it would be interesting to see if Biden would allow OPEC to seize market share from American oil.