How to obtain a Pioneer Status in Nigeria
The Federal Government during the week announced that it had included a list of 27 industries as eligible for pioneer status, bringing the total number to 71. This is a welcome development as it means more and especially smaller industries can now benefit from tax breaks for new businesses, which had hitherto been reserved for larger corporations.
For most companies just warming into this news the next question on their mind will be how do I get my company to be designated as a Pioneer company? As someone who has successfully obtained a Pioneer status before maybe I can help share an insight into some of the intricacies involved in obtaining a Pioneer Status.
But first, let me respond to some common questions;
What entities qualify for Pioneer Status
Any company that is registered and operates in Nigeria can benefit from Pioneer Status, provided their business type falls under the eligible industries.
Is there a condition for application?
Yes, there is.
Firstly, to obtain Pioneer Status, you must be spending money on qualified capital expenditure. This means you are investing in assets that are used for production or services. Example of assets are plant and machinery, computer equipment and software, fixed assets, land and building etc.
If your company is controlled by Nigerians, then the amount of investment you are looking to make must not be less than N50,000. If the company is controlled mostly by foreigners then the amount of investment must be more than N150k.
Is Pioneer for everyone?
It is not for everyone or all businesses. In fact, a Pioneer Status is only for businesses that are newly established and haven't been in operations for more than a year.
What is a Production day?
A production day is the day that the Pioneer Status is deemed to have commenced business. It is assumed that on this day, you have made all the investment required to start this business. After the Production day has been established, you will have to send the NIPC, a list of all the qualifying capital expenditure that you have made prior to that day. They will then issue you a certificate of qualifying capital expenditure. See sample production day below;
Can a Pioneer Certificate be cancelled?
Yes, it can, for 4 major reasons. First is if they found out you lied about the level of investment. For example, if it is not up to N50,000 as an indigenously owned company. Secondly, is if the actual production day is more than one year later than what you stated in your original application. This means that if you told the Nigerian Investment Promotion Council, NIPC, that your production day was August 1, 2018 and the business did not get to start till January 2019, then they can cancel. The third is if you inform the government that you no longer want it and the fourth is if the Minister feels that a condition laid down was not satisfactory.
Can I get for a new division in my business?
If you have a business that is thriving already and want to introduce a new segment or vertical then you can apply for that. For example, assuming you sell DVD's and decide to own a video production outfit, you can apply for Pioneer certificate for the production outfit.
So here are the likely steps you can take to get the certificate;
Do you qualify
To even qualify for Pioneer Status, you will have to check if your business falls within the list of industries designated as eligible for pioneer status. If you see the industry that your business falls into in that list then proceed to the next item;
Get your books in order
Obtaining Pioneer status will require that you have your financial statements and documents to ensure that can meet up with the list of requirements. You will also need to keep a fixed asset scheduled.
Registration documents
Get your Certificate of Incorporation, C02, C07, MEMAT etc. You will need to submit it.
Project documents
You might also need to submit documents that can help buttress the project you are undertaking. For example; Equipment types and spec, Land Documents, Building drawings, Construction agreements, Bill of quantities and any other document pertaining to your projects. You will also need to include proof of ownership of the assets such as title documents, trademarks etc.
Invoices of all purchased assets
Also put together invoices of all the assets you have acquired especially for the qualified capital expenditure.
Tax Information
You will also need to submit your tax details such as your tax identification number, Tax clearance certificate if any, and any tax details you can provide
Now that you have gotten all these documents, these are the next steps.
Write an application letter
You will have to write an application letter to the NIPC seeking for Pioneer Status. Start by stating what you are applying for and then explain why. Let them know that you want the Pioneer Status because you have made significant investment (if possible state amount) and that a Pioneer Status will help you enjoy tax holidays for the project. List out all the documents (as stated above) you have attached in the application letter. End by thanking them and that you look forward to a favourable response.
Get a consultant
Getting anything from government can be a torrid task, so you do not want to waste your time and effort pursuing this exercise. There are people who ae experienced in this and understand the nuances and intricacies involved in obtaining a Production day and Pioneer Certificate. You will have to pay them for this service, but in the hope that they will deliver. Before, hiring them, let them show you a list of companies that they have helped get Pioneer Certificate and get in touch with the firms independently to confirm.
Expect a visit
Officials of the NIPC will likely visit your premises to come and inspect the investment you have claimed to have made. They will come with your application letter, including your fixed asset register. Make sure you are very well prepared for this and try to be hospitable too. Once your inspection is successful, you are 80% close to being in line for an approval.
If approved
You will first get a certificate of Production day (see below). This contains the date your business has officially commenced business in the eyes of the NIPC and will also be the used by the tax office. If your production day is January 1st, 2019 for example, then you will not pay tax on the business that has the Pioneer Status for the period between January 1, 2019 and December 31, 2021. Pioneer Certificate is first for three years.
What is the duration of this process?
When we did it last it took us about 4 months to conclude this process. It could be shorter or longer and this will depend on the consultant you use and the efficiency of the NIPC.
TLG Capital and Fidelity Bank to invest $20 million on Nigerian SMEs
TLG Capital announced that it would be investing with Fidelity Bank Plc amount to the tune of $20 million on SMEs in Nigeria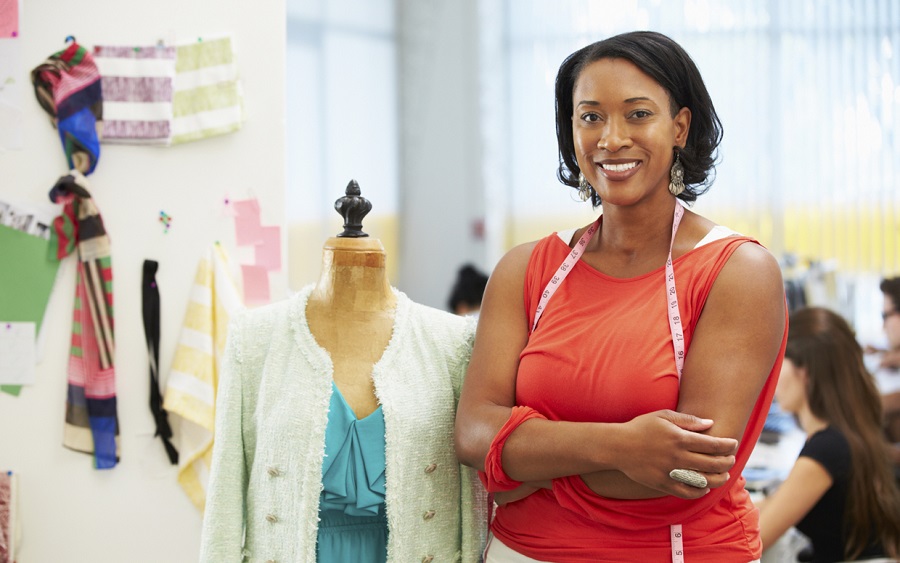 Private Equity firm, TLG Capital has announced that it would be investing together with Fidelity Bank Plc, an amount to the tune of $20 million on SMEs in Nigeria.
The funds will be channelled through TLG's Africa Growth Impact Fund (ADIF), towards the development of SMEs in the country. Notably, the fund will be directed to SMEs that are focused on healthcare, education, consumer sectors, amongst others.
This new investment is in line with the bank's move to provide innovative funding options and other forms of relevant support to entrepreneurs in the country.
READ: Investors react to Fidelity's bond listing, as it gains N1.74 billion
What you need to know
Fidelity Bank Plc is a commercial bank in Nigeria with over 5 million customers, serviced across its 250 business offices and other digital banking channels.
According to information from the website of TLG Capital, a total of $303 million loans was still outstanding to SMEs and the unbanked through its portfolio companies.
READ: Bank sell-off triggers bearish move in the S&P 500 index 
Why this matters
This new investment will come as good news to SMEs and other entrepreneurs in the country, especially those seeking to obtain loans in the listed sectors.
FG to set up micro, small and medium enterprises in 774 LGAs
The FG has disclosed plans to establish micro-enterprises in the 774 Local Government Areas (LGA) across the country.
The Federal Government has said that it plans to establish micro-enterprises in the 774 Local Government Areas (LGAs) across the country to help create jobs and ensure improvement in the well-being of the local populace.
This disclosure was made by the Minister of Special Duties and Inter-Governmental Affairs, Dr George Akume, at the Association of Local Governments of Nigeria (ALGON) General Assembly with the Theme: Strategic Positioning for the Future: A New Era, on Wednesday in Abuja.
Akume, who was represented by the Deputy Director, Office of the Minister, Mr Simon Tyungu, said that the establishment of the micro-enterprises was conceived to cushion the effect of the current economic situation.
READ: Why e-commerce platforms are struggling to capture Nigerian population
What the Minister for Special Duties and Inter-Governmental Affairs is saying
Akume said, "As a ministry, we have proposed the establishment of Micro, Small and Medium enterprises in the 774 local governments in Nigeria based on economic corridors. We believe that this will create jobs and ensure improvement in the well-being of the local populace.''
Akume also applauded the role played by ALGON during the COVID-19 pandemic in bringing relief to the people at the grassroots despite their limited resources.
The Minister said, "The administration of President Muhammadu Buhari has taken some bold steps to reposition the local government administration such as granting of local government autonomy and enforcement of democratically-elected local government councils by the states."
READ: EdTech startup Kabakoo receives funding from Zoom, launches first no-code training in Africa
"This is a clear demonstration of political will by Mr President. The COVID-19 pandemic that has ravaged the entire country in 2020 was felt more in our local communities. The leadership of ALGON contributed in no small measure, particularly on stimulus packages and advocacy, notwithstanding your financial limitations,'' he said.
The minister said the Federal Government recognized the fact that people could be reached through the local government area councils and then put some measures in place.
Going further he said, "The Federal Government in its wisdom then realised that the local government area councils are the veritable vessels through which the dividend of democracy will reach the vulnerable indigent citizens.
"Mr President (of ALGON), I urge you to take advantage of this initiative and key into President Muhammadu Buhari's resolve to lead 100 million Nigerians out of poverty in the next 10 years. The Federal Government is favourably disposed to attaining this developmental goal.''
READ: FG earns N28.6 trillion from VAT, others 
Speaking at the occasion, the ALGON National President, Dr Kolade Alabi, said that ALGON's general assembly seeks devolution of powers, both financial and administrative, with concomitant fiscal devolution. He said that this is in addition to the request for complete autonomy for local government area councils for effective administration and service delivery to the people noting that such would require the review of the 1999 constitution as relates to local government administration and uniform tenure of the 4-year term for local government administration among others.
What this means
The establishment of such micro-enterprises by the Federal Government will create jobs especially among the unemployed youths and help to boost the economy. This is as the nation tries to recover from the impact of the coronavirus pandemic on the economy, businesses and households.
Nairametrics | Company Earnings
Access our Live Feed portal for the latest company earnings as they drop.