Customs Generates 10-Month High N95.7 billion In August 2016
The changes applied by the Comptroller General are said to be yielding fruits as Service earns highest revenue in 10 months.
The Nigeria Customs Service earned a 10-month high revenue of N95, 760, 763, 642.04 in August 2016, as confirmed by the Head, Customs High Command Public Relations Unit, Assistant Comptroller Adewale Adeniyi.
Adeniyi said the revenue earned was an achievement considering the challengers facing the Service such as the scarcity of forex, low imports and general economic downturn. He further stated that the achievement was a vindication of the 3-point mandate of Col. Hammed Ibrahim Ali Rtd. as the Comptroller General of Customs August. The 3 points, which the Comptroller laid own last year upon assumption of office are reform, restructure and raise revenue.
ThisDay reports that Adeniyi said that the CGC backed up his points with his policy thrust of honesty, integrity and transparency which enabled the Service record such successes.
Knowing that reform and restructuring are activities within the Nigeria Customs Service, while raising the much needed revenue requires cooperation and compliance on the part of stakeholders, the CGC embarked on stakeholders' visitations to secure their buy into the new way of doing business with the service. After one year at the helm of affairs, the Nigeria Customs Service, revenue generation profile has continued to be on the rise" he said.
Parts of this article originally appeared in ThisDay Live.
Coronavirus presents a tremendous opportunity to attract domestic investment in Nigeria – Yewande Sadiku
Increased domestic investor activity can also trigger foreign companies expanding or partnering with Nigerian businesses.
On Thursday, 16 July 2020, Yewande Sadiku, the Executive Secretary and Chief Executive Officer of Nigerian Investment Promotion Commission (NIPC) was a guest on Arise Xchange, the weekly global business report of ARISE TV Networks where she shared her thoughts on how the coronavirus pandemic has affected Nigeria's
strategy in soliciting foreign investments and renewed focus in local investors focusing on stimulating local businesses.
Commenting on UNCTAD's forecast which estimates that foreign direct investment flows will decrease by 30-40% in 2020/2021, Sadiku explained that "as the pandemic worsens and economies further contract, our projection remains that those UNCTAD figures will shrink even further". She added, "Investment announcements which we track and share daily through our newsletter show that $5.06 billion investment announcements were recorded in the first half of 2020 – this is a third of what was recorded within the corresponding period last year". Nevertheless, the biggest investments for new entrants from the half-year were recorded from Kaduna, Nasarawa and Ekiti states.
Addressing the anchor, Boason Onafeye's question on the 33 projects announced, the importance of tracking investments, she explained that "in the first half of 2020, NIPC tracked 33 projects across 15 states and the FCT, versus in the first half of 2019 where the Commission tracked 43 projects in 10 states and the FCT. Our meticulous
tracking gives the Commission an understanding of the sectors, sub-national areas that excite investors. Additionally, it enables us to advise the government on policy changes that are required to reverse or thrust policy-making."
While FDI is expected to slow down because of COVID-19, we are also presented with new optimism for local investments and businesses to take advantage of some unique opportunities presented by COVID. In particular, fintech, e-commerce, food processing is witnessing increased consumer activity. Increased domestic investor
activity can also trigger foreign companies expanding or partnering with Nigerian businesses.
On her outlook for the rest of 2020, she expressed her belief that "many economies will be focused on investment-driven growth and getting their investors to look internally and invest inwards to stimulate local businesses. This will also happen alongside a renewed zeal on impact investment, as investors would not only consider the returns on their investments but the impact their capital will have on the overall health of economies." She further added that there will be a continuous increase in the domestic manufacturing capacity of essential and critical commodities per
country."
---
Yewande Sadiku is the Executive Secretary/CEO of Nigerian Investment Promotion Commission, NIPC. She was appointed in September 2016 by His Excellency, President Muhammadu Buhari, GCFR with a mandate to encourage, promote and coordinate investment in the Nigerian economy. Sadiku a seasoned investment banker with over two decades' experience until her appointment, was Executive Director, Corporate and Investment Banking at Stanbic IBTC Plc.
During her period at the bank, she was instrumental in several landmark transactions including, the $535m first dual listing of Seplat petroleum on London and Nigerian Stock Exchanges, raising public and private funding for Access Bank, Dangote Sugar, Flour Mills Nigeria, Zenith Bank, MTN Nigeria, Nigerian Bottling Company, but
to name a few.
Lagos cancels 2018 land use charge
The government reverted to pre-2018 land use charges.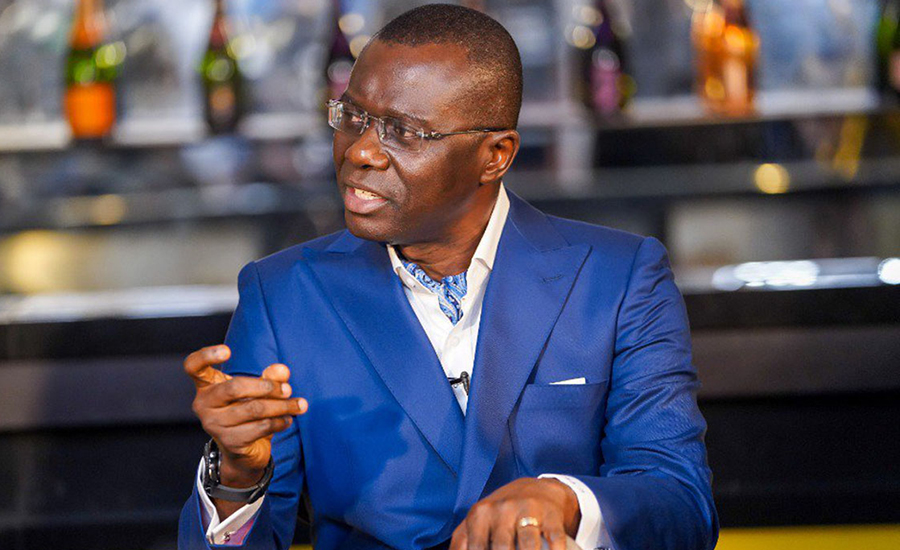 The Lagos State Government has revoked the 2018 land use charge.
This was disclosed by the Lagos Commissioner for Finance, Dr Rabiu Olowo, on Wednesday. According to him, the government reverted to pre-2018 land use charges.
READ MORE: Would you have invested in buying a plot of land in Abuja FCT in 1980?
He said, "The penalties for land use charges for 2017, 2018, and 2019 have also been waived, which translates to a loss of revenue amounting to N5.6billion.
"In 2018, there was an increase in the Land Use Charge rate as well as the method of valuation of properties, this shock had a sporadic increase in Land Use Charge payable by property owners. In view of the aforementioned, the current administration decided to review the Land Use Charge law by reversing the rate of Land Use Charge to pre-2018 while upholding the 2018 method of valuation.
"The reform also considered multiple Land Use Charge payment channels and efficient customer service management by setting up a call centre in other to ensure prompt issue resolution."
FG increases fuel pump price to N138.62 per litre
Kerosene would be sold for N160 at depots and diesel is set at N160 per litre in Lagos.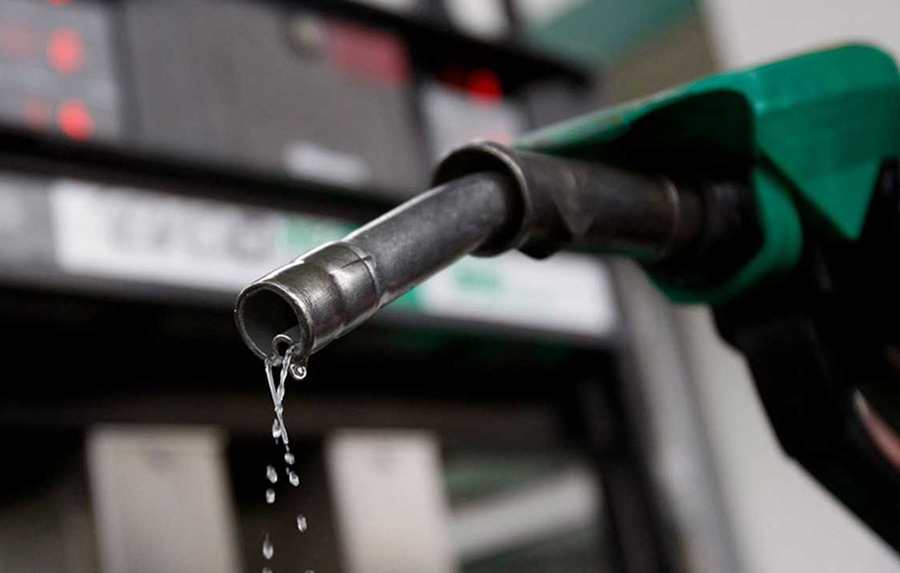 Petroleum Products Marketing Company, PPMC, a subsidiary of the NNPC has increased the retail pump price for petrol to N138.62 for August.
The PPMC announced this in a statement viewed by Nairametrics and signed by the Manager of Sales, Mohammed Bello on Wednesday morning and says the new price changes would be effective from the 5th of August.
READ: NNPC releases audited financial statements, refineries record losses of N154 billion
Backstory:
In June, Nairametrics reported that the Petroleum Products Pricing Regulatory Agency (PPPRA) reduced petrol price to N121.50 per litre.
"After a review of prevailing market fundamentals in the month of May and considering marketers realistic operating costs as much as practicable, we wish to advise of a new PMS guiding pump price with the corresponding ex-depot price for the month of June 2020, as follows; price band N121.50 – N123.50 per liter," the body had said.
READ MORE: Reps to investigate alleged illegal withdrawal of $1.05 billion from NLNG account
The PPMC also disclosed in today's statement that the wholesale depot price would be sold to marketers at N113.70, while the retail prices were set at N138.62 per litre.
However, fuel marketers are expected to adjust to the new changes by selling at N145, as the price of petrol is being sold at N143.80 per litre before the new effective changes.
READ MORE: Investors are now rushing into Ethereum, as gains surge by 262% in 4 months
Other price announcements include Kerosene which would be sold for N160 at depots and diesel, which is set at N160 per litre in Lagos while at the Oghara depots it would be sold at N165 per litre.