Sanwo-Olu flags off Red line rail project as Lagos compensates property owners
The 37-km Rail Mass Transit Red Line will traverse from Agbado to Marina, moving over 1 million commuters daily.
The Lagos State Governor, Babajide Sanwo-Olu, has flagged off the construction of the 37-km Rail Mass Transit Red Line, which will traverse from Agbado to Marina, moving over 1 million commuters daily.
This is as the state started the compensation of identified project-affected persons of the Lagos Rail Mass Transit Red Line project with the Governor handing over cheques to displaced property owners who were affected by the right-of-way.
The groundbreaking ceremony which took place at the Ikeja Train Station on Thursday was witnessed by the Minister of Transportation, Rotimi Amaechi, who was represented by the Director-General of the Nigerian Maritime and Safety Agency (NIMASA), Dr Bashir Jamoh, and the Deputy Governor of Lagos State, Dr Obafemi Hamzat.
What the Lagos State Governor is saying
Sanwo-Olu said the Red Line project which is to be fully operational in the last quarter of 2022 with 8 train stations from Agbado to Oyingbo, is another initiative of his administration to deliver enduring infrastructure for the transport system and make Lagos a competitive megacity.
The Governor said: "Today's flag-off of the construction of infrastructure for the standard gauge Red Line is another promise kept and it demonstrates, in practical terms, our commitment to achieve the objectives of traffic management and transportation pillar in our development agenda. This is because we recognise the role which an efficient transportation system plays in enhancing people's quality of life and as a major driver of socio-economic development.
The State's Strategic Transport Master Plan, which encompasses a number of projects that are germane to achieving our vision for a Greater Lagos, is founded on imperatives that seek to increase transport choices for all users and make the transit system integrated, attractive, convenient, affordable and accessible.
Since efficient transportation is the backbone of any economy, we are happy to be committing this investment in our transport infrastructure, so that our people can meet their daily targets and aspirations. This all-important transport project we are all gathered to witness today represents a major step in this direction."
Sanwo-Olu said that in order to facilitate smooth operations of the Red Line, the State Government would be constructing ancillary infrastructure, including 6 overpasses at strategic level crossing points along the rail corridor to eliminate interactions between the rail system, vehicular and pedestrian traffic.
The overpasses will provide grade-separated crossings that will enhance safety for the rail system and road users.
He said: "The unique characteristics of the Red Line is its integration with the Ikeja Bus Terminal, Oshodi–Abule Egba Bus Rapid Transit (BRT) lane, the future Orange Line, which goes from Ikeja to Agbowa, and the General Aviation Terminal One of the Murtala Muhammed International Airport through a skywalk.
Another unique feature of the Red Line is that all the stations have elevated concourses with either at grade island or side platforms for easy boarding and alighting of passengers. The Red Line also integrates with our Bus Terminals at Oyingbo, Yaba, Oshodi, Ikeja and Iju, giving modal options to our people in their daily commute, either for business or leisure."
The Governor presented cheques of different amounts as compensation to 25 residents whose properties, businesses and accommodation will be affected by the project. Over 263 properties are affected with many of the property owners and tenants smiling as they got their cheques.
What you should know
The Red Line is part of the state government's vision of an integrated multimodal transportation system contained in the State's Strategic Transport Master Plan (STMP), developed by LAMATA, which aims ultimately to birth a world-class transportation network that will support the state's profile, as the economic capital of Nigeria and Africa.
It is to raise mass transportation capacity in the State, complementing the Blue Line that traverses from Okokomaiko to Marina.
The rail corridor will be constructed in three phases. The first phase (Agbado-Iddo), which will be completed in 24 months, will be sharing the track with the Federal Government's Lagos-Ibadan Railway Modernisation Project up to Ebute – Metta and will have its dedicated track from Ebute – Metta to Oyingbo and reduce travel time from about two and a half hours to just 35 minutes.
CBN says it will reject continuous importation of maize
The CBN has said that it will oppose all attempts to continue the importation of maize into the country.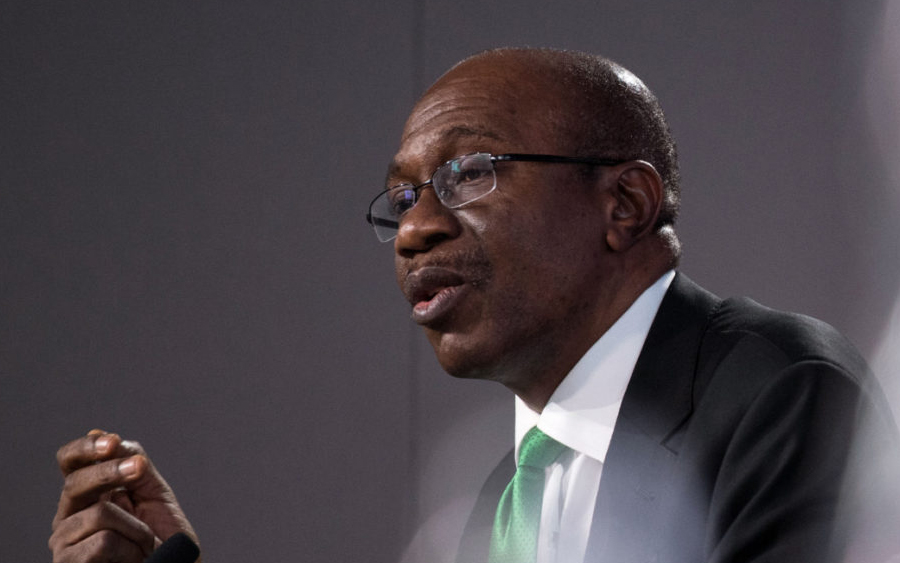 The Central Bank of Nigeria (CBN) has said that it will oppose all attempts to continue the importation of maize into the country.
This is geared towards encouraging local production as the apex bank believes that maize farmers in Nigeria have what it takes to close the maize demand gap of over 4.5 million metric tonnes in the country.
This was made known by the CBN Governor, Godwin Emefiele while speaking in Katsina on Thursday during the unveiling of the first maize pyramid and inauguration of the 2021 maize wet season farming under the CBN-Maize Association of Nigeria Anchor Borrowers' Programme.
Emefiele said, "With over 50,000 bags of maize available on this ground, and others aggregated across the country, maize farmers are sending a resounding message that we can grow enough maize to meet the country's demand.''
He explained that the maize unveiled at the ceremony would be sold to reputable feed processors adding that this would in turn impact positively on current poultry feed prices, as over 60% of maize produced in the country were used for producing poultry feed.
Emefiele said that the apex bank was ready to provide support to the youths that are willing to engage in agriculture and encouraged them to embrace agriculture.
Speaking at the event, the Katsina State Governor, Bello Masari, said the state had suffered a setback in agriculture as over 60,000 hectares of farmlands were uncultivated due to insurgency, which hindered farmers from gaining access to their means of livelihood.
On his part, President Muhammadu Buhari, who was represented by the Kebbi State Governor, Atiku Bagudu, while unveiling the pyramids, reassured the farmers, processors and other value chain participants, of the support of government towards ensuring that they perform optimally.
What you should know
It can be recalled that in July 2020, the CBN included maize importation to its list of 41 items banned from assessing forex at the official market as it directed all banks/authorised dealers to immediately discontinue the processing of Forms M for maize/corn importation into the country.
The apex bank in its circular said that this measure is aimed at increasing local production of the commodity, stimulating a rapid economic recovery, safeguarding rural livelihoods and increasing jobs.
Microsoft Broadband Deal: Implications and how to maximize for AfCFTA
The world is gradually transitioning into a knowledge and digital economy and Nigeria cannot be left behind.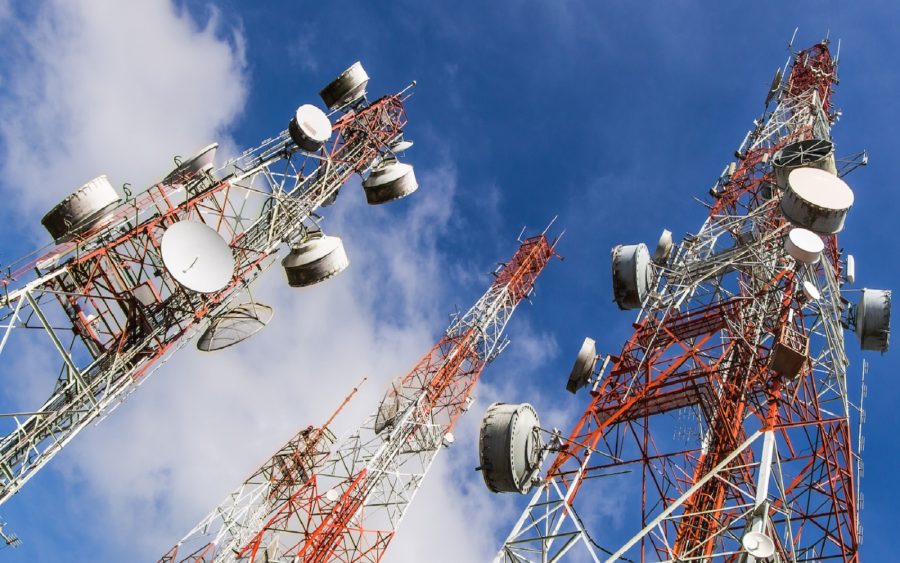 On the 3rd of May, 2021, The Federal Government announced a deal with Microsoft through the Federal Ministry of Communications and Digital Economy for the development of high-speed internet infrastructure across the six regions in the country.
Microsoft disclosed in a statement saying: "Six regions in the country have been earmarked for the development of high-speed internet infrastructure. Microsoft's Airband team will work closely with local partners to improve broadband connectivity in these communities while also assisting with the design and implementation of hyper-scale cloud services."
The FG stated that Microsoft's AirBand Tech has enabled rural and underserved communities gain access to high-speed internet connectivity, tapping into the unused broadcasting frequencies of television white spaces. The technology is also cheaper and faster to deploy than fibre and is coming at a time when telecoms have been the brightest spot of Nigeria's economy in a period of declining growth.
With Nigeria looking to diversify the economy, deeper broadband penetration can act as a catalyst for Nigerian service exports for the African Continental Free Trade Area (AfCFTA).
Telecoms and Internet penetration in Nigeria
According to the last Gross Domestic Product Report released by the National Bureau of Statistics (NBS), Nigeria's information and communication sector grew by 13.8% in full-year 2020 compared to 11.08% recorded in 2019 and 9.65% in 2018, comprising majorly of Telecommunications and Information Services, Publishing, Motion Picture, Sound Recording, and Music Production, and Broadcasting.
The sector also contributed 15.06% to aggregate real GDP in Q4 2020, with Telecommunications & Information Services growing by 17.64% in Q4 2020 compared to 17.36% in Q3 2020 and 10.26% in Q4 2019.
Internet users
The Q4 2020 telecoms report by the National Bureau of Statistics (NBS) revealed that the number of internet subscribers in Nigeria increased from 126.1 million as of Q4 2019 to 154.3 million in Q4 2020, representing a 22.38% increase, with Lagos, Kano, Oyo, FCT, and Ogun state recording a total increase of 8.96 million new internet subscribers between 2019 and 2020.
The reason for the sector's impressive performance is not far-fetched as more Nigerians were home during the lockdowns and spent more time online, working remotely for Nigerian and foreign firms.
Broadband Penetration
To develop a robust service sector economy, broadband penetration is needed to maximize service economy exports in IT, Finance, Entertainment, and many others.
According to a report by MICUS Management Consulting GmbH, "companies adopting broadband-based processes improve their employees' labour productivity on average by 5% in the manufacturing sector and by 10% in the services sector. The development of broadband allows the acceleration and automation of information flow between companies, which enables an increased specialization in knowledge-intensive activities."
With the rising number of internet users in Nigeria, broadband penetration has also witnessed a boost. Minister of Communications and Digital Economy, Dr Isa Ali Ibrahim Pantami disclosed last year that Nigeria increased its broadband penetration rate from less than 6% in 2015 to 43.30% by August 2020 which translates to 82, 653,247 broadband subscriptions in the country.
It is fair to say that with the rising broadband and internet penetration in Nigeria, the nation's potential for skilled service export and trade is a gold mine that should be harnessed for future African trade, especially as Africa agrees to enter into tariff-free trade.
The AfCFTA
The African Continental Free Trade Area (AfCFTA) agreement which took off on January 1, 2021, is expected to create the world's largest free trade area measured by the number of countries participating. The pact which connects about 1.3 billion people across 54 countries with a gross domestic product (GDP) valued at $3.4 trillion, has the potential to lift 30 million people out of extreme poverty.
Nigerian Economic Summit Group (NESG) also urged that for the FG to maximize the Africa Continental Free Trade Area (AfCFTA) agreement, it needs to direct its efforts into strengthening domestic value chains.
"Resource-based countries, such as Algeria, Egypt, and Nigeria – which collectively account for approximately 50% of Africa's GDP – contribute only 11% to intra-African trade.
In terms of intra-African exports, the estimates also showed that manufacturing exports will have increased by 110%  followed by agricultural exports (49%) and services exports (14%) by 2035.
Nigeria could reap more gains through export diversification away from crude oil, as manufacturing exports currently account for an average of 9 % cent of the country's total exports," Mr Laoye Jaiyeola, Chief Executive Officer, NESG said.
From what the NESG concluded, it is safe to say that Nigeria has enough potential to cover with Intra African trade, especially through broadband-inspired service exports, which will create employment and improve productivity.
Prince Nwafuru, an international trade lawyer with Paul Usoro & Co, leader of one of the Commercial Dispute Resolution & Litigation Teams, and a Nairametrics trade analyst says improved broadband penetration will lead to reduced costs and more productivity; and the added innovation infrastructure funding will boost innovation rankings for Nigeria.
What does improved broadband mean for Nigerian tech jobs and service jobs and how would it improve earnings?
"The world is gradually transitioning into a knowledge and digital economy and Nigeria cannot be left behind," Nwafuru said.
"In order to build a strong ecosystem for the digital economy, Nigeria requires strong broadband and ICT infrastructure. The broadband penetration based on the last report from the NCC is less than 44% with the plan to reach 90% penetration over the next 5 years. The speed and cost of data remain a major challenge for the service and tech sectors. Faster internet is required to drive e-commerce and digital economy. Improved infrastructure will definitely lead to a reduction in the cost of doing business and increased earnings for the tech and services industries," he added.
Bottomline
The tech and service ecosystem requires incentives and enabling infrastructure to scale and serve the large market that exists in Nigeria. Though the e-commerce space has recorded some growth in recent years more needs to be done to position Nigeria to serve the rest of Africa.
Sadly, Nigeria was not even amongst the top 10 African Countries in the Global Innovation Index for 2020, which ranked Mauritius, South Africa, Kenya, Tanzania, Rwanda, Egypt, Senegal, and Ghana above the country, despite the fact that Nigeria boasts of young and innovative population. This paradox further underscores the need for investment in enabling infrastructure to drive the needed growth which will position Nigeria in its pride of place on the continent.
Nairametrics | Company Earnings
Access our Live Feed portal for the latest company earnings as they drop.