UBA Business Series to equip SMEs with Performance Management Strategies for Organisational Growth
UBA has been assisting with essential tips to help businesses ensure that they stay afloat and remain thriving.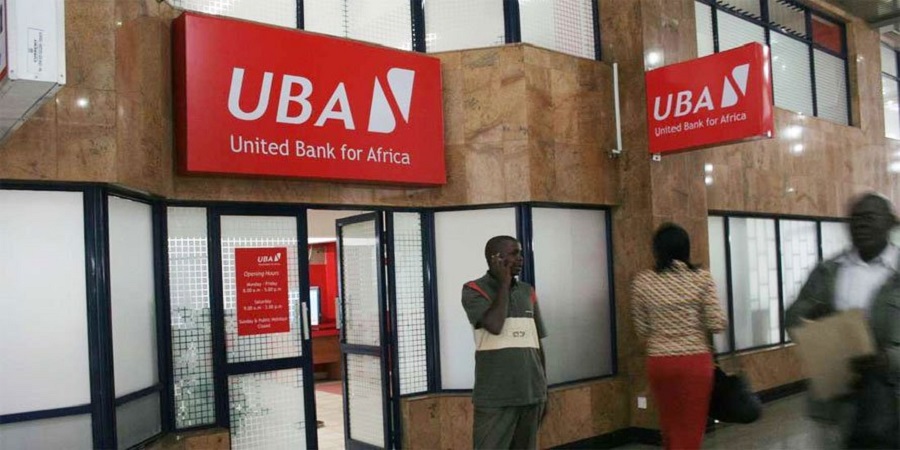 As part of its commitment to support the growth and sustainability of Micro, Small and Medium-scale Enterprises (MSME) in the continent, Pan African financial Institution, United Bank for Africa (UBA) Plc, is set to organise the next edition of its UBA Business Series.
The UBA Business Series which is a monthly event, is an MSME Workshop as well as a capacity-building initiative of the bank where business leaders and professionals share well-researched insights on best practices for running successful businesses, especially in the face of the difficult operating environment that dominates the African business landscape.
Through this initiative, UBA has been assisting with essential tips to help businesses re-examine their models and strategies and ensure that they stay afloat and remain thriving.
The topic for the next edition of the series is ' Managing Performance for Business Growth,' and it will be held on Wednesday, April 14, 2021, via Microsoft Teams. At this session, the Managing Director, Secure ID Limited, Mrs Kofo Akinkugbe, will be sharing useful tips and insights on the key strategies of performance management to boost business growth.
Akinkugbe is the founder of SecureID Nigeria, a MasterCard, VISA and Verve certified Smartcard Personalization Bureau and Digital Technology company. She currently serves as the Managing Director/CEO, Secure Card Manufacturing, – a Smartcard manufacturing plant producing high-security identity cards and documents for the Banking, Telecoms and Public sectors across Africa and beyond.
The capacity-building event is a virtual session which is open to all – including business owners and leaders – and will be held on Wednesday, April 14th, 2021, at 2pm WAT. Interested participants can register via http://bit.ly/UBASMEWorkshopMarch2021
UBA's Head, SME Banking, Sampson Aneke said of Akinkugbe, 'with her vast experience garnered over the years from various sectors, she will help business owners understand how performance management strategies can be effectively implemented to ensure business growth'.
He emphasised UBA's commitment and deep passion for small businesses, which according to him, remains the engine of any developing economy adding, "We know small businesses are the backbone of the economy in every country. In many climes, businesses with fewer than 100 employees account for 98.2% of all businesses. This no doubt captures the importance of SMEs to a thriving economy which is why UBA is committed to seeing them flourish."
Heirs Oil & Gas announces CEO and Board appointments
…Welcomes former senior Shell executive, Osayande Igiehon, as CEO.
Heirs Oil & Gas (HHOG), the leading African integrated energy company, has announced the appointment of Osayande Igiehon as Chief Executive Officer, effective May 4, 2021, together with a distinguished non-executive board, bringing together leading industry figures, with considerable global and regional experience.
Heirs Holdings Limited's (HH) portfolio company, HHOG, completed the acquisition of OML17 in January 2021, in one of the largest oil and gas financings in Africa in more than a decade, with a financing component of US$1.1 billion. The transaction represents a further implementation of the HH Group strategy of creating the leading integrated energy business in Africa. Through a series of strategic portfolio holdings, HH is executing this strategy. Most recently, affiliate company, Transcorp made a US$300 million acquisition of Afam Power, increasing the Group's installed electricity generating capacity to 2,000MW.
READ: Seplat Petroleum seals Crude Purchase Agreement with Waltersmith Petroman Oil Limited
Mr. Igiehon, who joins from the Royal Dutch Shell (Shell), where he was previously a Vice-President with the Group in the Hague, Netherlands. He brings over twenty-seven years of experience and expertise in the oil and gas sector with Shell, where he held a series of senior management positions. Mr. Igiehon previously served as Chairman and Chief Executive Officer of Shell Gabon, where he led the successful turnaround of the operational, safety and financial performance.
HHOG is also pleased to announce the appointment of the following distinguished private sector and senior industry leaders to the Board:
Tony O. Elumelu, CON

is the Chairman of Heirs Holdings, the United Bank for Africa (UBA), Transnational Corporation of Nigeria (Transcorp), and Founder of the Tony Elumelu Foundation.

Sally Udoma

 who previously

 served as general counsel for Chevron Europe, Eurasia, and the Middle East Exploration and Production. Previously, she was general counsel for Sasol Chevron Consulting Limited and managing counsel at the London Legal Service Centre for Chevron Global Upstream and Gas. She has also served as general counsel and general manager for Chevron Nigeria Limited

.

Anil Dua

 is a founding partner at Gateway Partners Limited, a private equity fund specialising in dynamic growth markets including Africa, the Middle East and Asia. Prior to this, Mr. Dua worked for over thirty-five years with Standard Chartered Bank in Asia, Africa, Europe and the US, where he held various roles including Regional CEO West Africa and Regional Head of Origination and Client Coverage, Africa.

Ahmadu Kida Musa

 who previously served as Deputy Managing Director of Total Exploration and Production Nigeria Limited, 

has over thirty-two years of experience in the Oil and Gas industry

 and brings considerable expertise in Nigerian oil and gas.

Stanley Lawson

 currently serves on the board of Transnational Corporation of Nigeria Plc. He is Managing Partner at Financial Advisory & Investment Consultants Ltd. Dr Lawson previously occupied the position of Group Executive Director-Finance & Accounts at Nigerian National Petroleum Corp.

Samuel Nwanze is the Chief Finance Officer at Heirs Oil and Gas. Prior to this he was the Chief Investment Officer at Heirs Holdings responsible for investment and capital management.
READ: Afreximbank disburses $250 million to TNOG to acquire 45% stake in oil lease
Commenting, Mr. Igiehon stated:
"HHOG represents an extraordinary opportunity, to create Africa's first true integrated energy company, with a mission to ensure that Africa's natural resources are directed toward value creation in Africa, powered by sustainable, robust and abundant African energy. I am excited to join the Heirs Oil and Gas leadership team and look forward to the opportunity to transform the energy sector, purposefully address Africa's energy needs and improve the lives of people across Africa."
The Chairman of the Board, Tony O. Elumelu, CON, stated: "I am delighted to welcome our new board members. We are building a role model institution for African businesses and our investment in human capital is a further strong demonstration of our intent. The regional and global expertise of our board members will serve to further drive value creation to our continent, as we execute our goal of becoming Africa's largest, indigenous, integrated, energy company."
Heirs Oil & Gas is a leading African, indigenous owned, integrated energy company, headquartered in Nigeria, whose assets include Nigerian oil block OML17, with a current production capacity of 30,000 barrels of oil equivalent per day and 2P reserves of 1.2 billion barrels of oil equivalent, with an additional 1 billion barrels of oil equivalent resources of further exploration potential.
Heirs Oil & Gas (HHOG) is jointly owned by Heirs Holdings, the leading African strategic investor and affiliate company Transnational Corporation of Nigeria Plc (Transcorp), Nigeria's largest publicly listed conglomerate.
Applications across Nigeria, South Africa and Kenya now open for the 2021 Facebook Community Accelerator Program
The selected leaders will spend five months learning from experts, coaches and a customised curriculum so they can strengthen their community.
Today, Facebook is inviting community leaders from Nigeria, South Africa and Kenya to apply for the 2021 Facebook Community Accelerator Program—a program that offers participants training, mentorship and up to $50,000 USD in funds to invest in an initiative that extends their community's positive impact.
The aim of the Community Accelerator is to help leaders of Facebook communities to harness the power of their community to turn ideas into action. The selected leaders will spend five months learning from experts, coaches and a customised curriculum so they can strengthen their community.
Lessons include community identity foundations, leading action-oriented programmes and sustainability. Participants will also receive early access to new Facebook products aimed at helping communities better manage and activate their members.
Plan an initiative
Participants will identify an important initiative that will create a positive impact on the broader world and develop a plan to mobilise their community around their goal. Initiatives will be shared with potential partners, mentors and a panel of judges for the chance to be awarded funding and receive public recognition.
Participants will then spend three months executing their initiatives. They will collaborate with advocates and leaders in the community space and work with the Facebook team to bring their ideas to life.
Says Kiran Yoliswa, Partner Management Lead, Middle East and Africa Community Partnerships at Facebook: "Facebook communities and their leaders are helping to resolve social challenges, sharing knowledge and information, while connecting with others that share their interests or passion for a cause. We've seen so many incredible communities from across South Africa, Kenya and Nigeria using our platform to drive change and provide support and encouragement for thousands of people, we're excited to offer their Facebook Community leaders this program to help amplify their impact even more."
How to apply
This program is open to communities that have a presence in Facebook Groups with leaders who are 18 years or older. Communities must have existed for over one year and must have a minimum size of 1,000 members. Applications open today, May 4 – 31, 2021.
The Community Accelerator is part of our Facebook Community Leadership Program, a global initiative that invests in people building communities. Learn more and apply here.
You can find out more about the 2020 Community Accelerator cohort and those who received additional funding here.