Unprecedented insecurity in Nigeria a result of youth unemployment – Atiku
Atiku has linked the rising insecurity in the country to the rising unemployment rate.
Former Vice President, Atiku Abubakar has warned that the rising insecurity in Nigeria is a result of rising youth unemployment. He urged Nigeria to tackle out-of-school children cases, pay a monthly stipend to poorer families, incorporate youths who are above school age into a massive public works programmes and others.
Atiku disclosed this in a social media statement on Sunday titled "World's Highest Unemployment Rate: Time To Help This Government Help Nigeria."
Atiku revealed that the recent Bloomberg report which projected Nigeria to have the highest unemployment rate on Earth is a cause of concern, citing that stakeholders warned that abandoning the people-centred leadership and free trade and deregulatory policies of the Obasanjo years would trigger unemployment.
"What this government must realise is that the unprecedented insecurity Nigeria is facing is the result of youth unemployment," he said.
READ: Insecurity: Nigeria needs to increase military spending – Senator Ali Ndume
What Atiku advised:
Idleness is the worst feature of unemployment because it channels the energy of our youth away from production, and towards destruction, and that is why Nigeria is now the third most terrorised nation on Earth.
Drastically bring down youth unemployment, every family in Nigeria with at least one school-age child, and earning less than $800 per annum should receive a monthly stipend of 5000 Naira via their BVN and NIN on the condition that they verifiably keep their children in school.
If we can get the 13.5 million out of school Nigerian children into school, we will turn the corner in one generation. If we do not do this, then the floodgates of unemployment will be further opened next year.
Atiku also urged that Nigeria is better off privatising its refineries and the NNPC through the LNG model in which the FG owns 49% equity and the private sector 51%.
"This will not only free the government of needless spendings but also clean up the infrastructure mess in the petroleum downstream sector," he said.
READ: #EndSARS: I strongly condemn any disproportionate use of force on protesters – Atiku
He urged that the fastest way to bring down a world record unemployment rate is via incentivised education, citing that increased education has been scientifically linked with lower rates of crime and insecurity, along with lower infant and maternal mortality, and a higher lifetime income.
"In a situation where we are simultaneously the world headquarters for extreme poverty, the world capital for out-of-school children, and the nation with the highest unemployment rate on Earth, there is a very real and present danger that we might slip into the failed states index," he warned.
What you should know 
Nigeria's unemployment rate as of the end of 2020 rose to 33.3% from 27.1% recorded as of Q2 2020, indicating that about 23,187,389 (23.2 million) Nigerians remain unemployed.
A total of 30.57 million individuals were fully employed as at Q4 2020, i.e., work 40 hours and above weekly, while 15.9 million of Nigeria's population work between 20 and 39 hours.
Also, 11.03 million individuals work between 1 and 19 hours (unemployed) while 12.16 million were without work in the period under review.
Lack of vaccine access will reduce Africa's economic growth compared to rest of world – IMF
IMF forecasts that Nigeria is expected to grow by 2.5% in 2021 and 2.3% in 2022.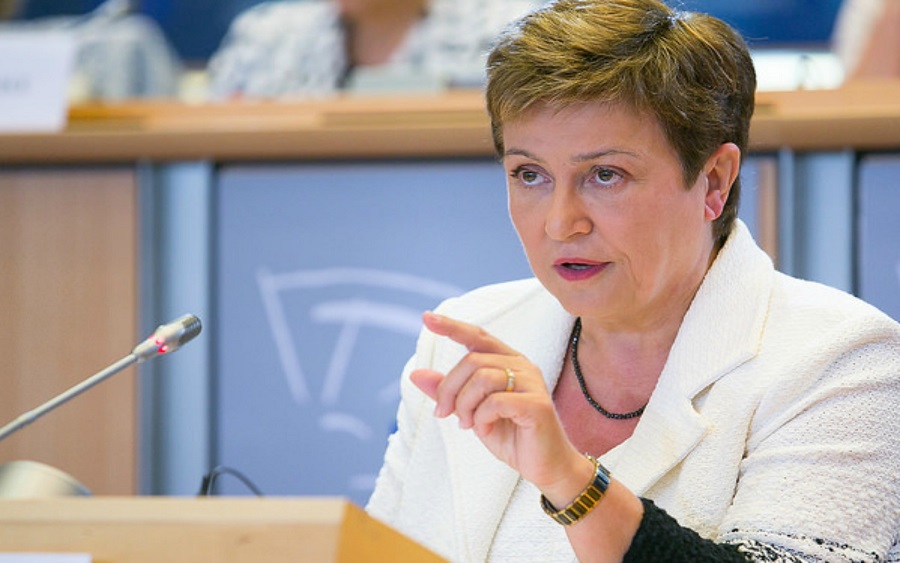 The International Monetary Fund (IMF) has stated that a continued lack of access to vaccines will see Africa's projected growth at 3.4% compared to the rest of the world at 6%.
The IMF disclosed this in its Regional Economic Outlook for Sub-Saharan Africa, April 2021, which was published on Thursday.
What the IMF said
Despite turning out better than expected, growth in 2020 is estimated to have been the worst on record at –1.9 %, leading to a sharp spike in poverty.
In 2021, the region's economy is expected to resume expansion at 3.4%, weaker than the 6% for the rest of the world, amid a continued lack of access to vaccines and limited policy space to support the crisis response and recovery.
Macroeconomic policies will in many countries entail some difficult choices. Saving lives remains the first priority, which will require access to affordable vaccines, ensuring that the logistical and administrative prerequisites of vaccination rollouts are in place, targeted containment efforts, and added spending to strengthen local health systems.
The IMF urged that African leaders needed to create more fiscal space and implement transformative reforms to unlock economic growth. These include mobilizing domestic revenue, strengthening social protection, promoting digitalization, and improving transparency and governance.
The body added that the need for reforms is to reduce debt and find a sustainable footing which would be a catalyst for longer-term growth and provide opportunities for the region's new job seekers.
On growth projections
IMF forecasts that Nigeria is expected to grow by 2.5% in 2021 and 2.3% in 2022.
South Africa is expected to grow by 3.1% in 2021 and 2.0% in 2022.
Kenya is expected to have higher growth at 7.6% in 2021 and 5.7% in 2022.
Meanwhile, Ghana is forecasted to grow by 4.6% in 2021 and 6.1% in 2022.
In case you missed it
Nairametrics reported earlier this month that the International Monetary Fund had lifted its global growth outlook to 6% in 2021 (0.5% point upgrade) and 4.4% in 2022 (0.2 percentage point upgrade), after an estimated historic contraction of -3.3% in 2020, due to the effects of the COVID-19 pandemic.
Money Printing: Emefiele threatens to recover budget support loans from state govts
Godwin Emefiele has threatened to recover intervention loans extended to State Governors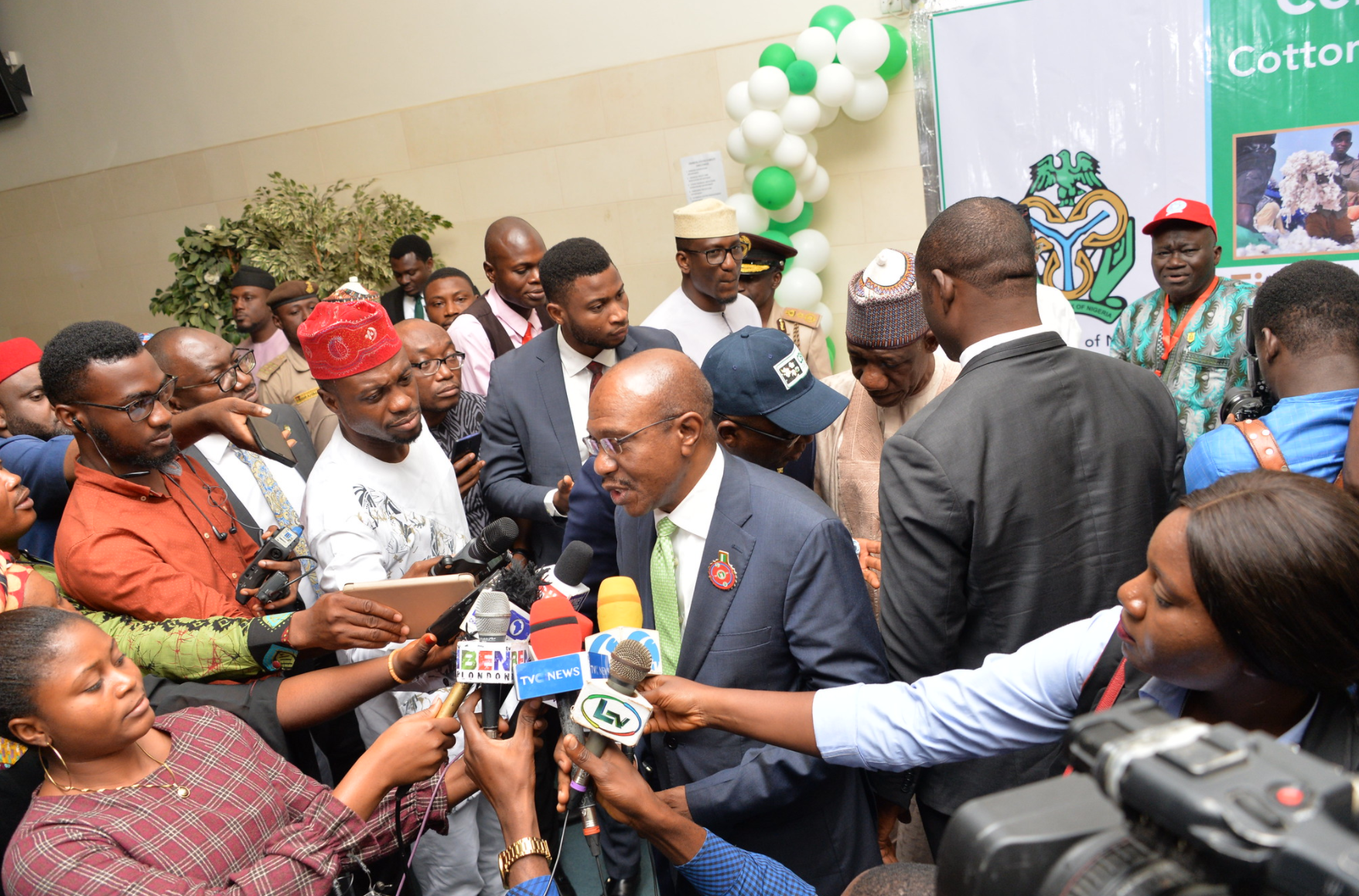 Central Bank Governor, Godwin Emefiele has threatened to recover intervention loans extended to State Governors following remarks made by Edo State Governor Godwin Obaseki that the government had printed N60 billion to fund government expenditure.
In response to the question asked by Journalists, Emefiele remarked:
"In 2015, 2016 the kind of situation we find ourselves now, which is even worse than 2015 2016, we did provide budget support facility for all the states of this country, that loan remains unpaid till now and we are going to insist on the states paying back those monies going forward since they are accusing us of giving them loans."
The comments appear to be a threat to State Government that the Central Bank will call back loans issued to state governments which could perhaps mean deducting the loans from the monthly Federal Allocations shared between States and Federal Government.
States and Federal Government have faced severe economic challenges over the last year as Covid-19 Pandemic and the fall in oil prices hurt government revenues. To continue running the government, the central bank lent trillions of naira to the Federal and State Government through several intervention funds often backed by the Ways and Means provisions which allow the apex bank to lend money to the government.
Godwin Obaseki told his state transition committee members
"When we got FAAC for March, the federal government printed an additional N50-N60 billion to top-up for us to share. This April, we will go to Abuja and share. By the end of this year, our total borrowing is going to be between N15 and N16 trillion. Imagine a family that is just borrowing without any means to pay back and nobody is looking at that, everybody is looking at 2023, everybody is blaming Mr. President as if he is a magician."
The Finance Minister chastised the governor for making such a comment explaining that
"The issue that was raised by the Edo State Governor for me is very, very sad Because it is not a fact….When we got FAAC for March, the federal government printed an additional N50-N60 billion to top-up for us to share. What we distribute at FAAC is revenue that is generated and in fact distribution revenue is public information. We publish revenue generated by FIRS, the customs, and the NNPC and we distribute at FAAC. So, it is not true to say we printed money to distribute at FAAC, it is not true," Zainab Ahmed
Emefiele also attempted to explain the concept of printing money and at some point confused it with lending money. "If you understand the concept of printing of money. Printing of money is about lending money, that is our job. To print is about lending money"
"Money Printing" in economic terms is also referred to as quantitative easing and occurs in a period of a recession or economic crunch. Central Banks pump money into the economy by either buying bonds or crediting the accounts of banks or the government in the hope that this will spur economic growth. The money is often repaid via tax receipts when the economy recovers. The United States recently doled out over 1 trillion to Americans to help them recover from Covid-19.
Nairametrics | Company Earnings
Access our Live Feed portal for the latest company earnings as they drop.