PepsiCo posts $7.12 billion net income, says beverage sales in Nigeria grew by low-single-digit
PepsiCo, world's largest beverage company, says its net income declined by 2.7% to $7.12 billion in 2020.
PepsiCo, the world's largest beverage company, today reported in its results for the fourth quarter and full-year 2020, that its net income declined by 2.7% to $7.12 billion in 2020.
The company noted that sales from the Beverage unit in Nigeria increased by a low-single-digit, despite key disruptions to the supply chain.
The net revenue of the leading consumer goods behemoth increased by 4.8% to $70.37 billion, as it benefitted from its well-diversified portfolio, agile supply chain, a developed and well-organized trade channel with strong marketplace execution in the middle of the COVID-19 pandemic.
However, the increased net revenue was outstripped by the increase in selling, general and administrative expenses, this pressured PepsiCo's operating profit and net income down to $7.12 billion in 2020, compared to 2019 when the company's net income stood at $7.31 billion.
PepsiCo explained further that primarily the increase in selling, general and administrative costs reflect the impact of the higher distribution costs, charges taken as a result of the COVID-19 pandemic, the impact of the company's acquisitions, and higher merger and integration charges.
What they are saying
The CEO of PepsiCo, Ramon Laguarta who commented on the company's performance said:
"We ended the year on a strong note with our global beverage business having accelerated while our global snacks and food business remained resilient in the fourth quarter. Our results were indicative of the strength and resilience of our highly dedicated employees, diversified portfolio, agile supply chain and go-to-market systems and strong marketplace execution even in the face of difficult COVID-19 challenges.
"Moving forward, we remain committed to supporting our employees, customers and communities. In addition, we will continue to focus on winning in the marketplace and investing to build competitive advantages that will enable us to become an even Faster, Stronger and Better organization.
"For 2021, we are planning for our organic revenue and core constant currency EPS growth to be consistent with our long-term objectives. We have also announced a 5 percent increase in our annualized dividend, starting with the June 2021 dividend payment." 
What you should know
It is important to note that PepsiCo is the world's largest beverage company, and the third largest consumer goods company in the world, with presence in more than 200 countries and territories around the world, including Nigeria.
PepsiCo's subsidiaries in Nigeria include Food Concepts Pioneer Ltd, PepsiCo Beverages International Limited and PepsiCo Foods Nigeria Limited Nigeria
NSE CGI depreciates by 8% in February, recording highest decline since March 2020
The NSE Consumer goods index shed a total of 49.84 index points in February, the highest loss on the index since March 2020.
The Nigerian Stock Exchange Consumer Goods Index (CGI), an index that tracks the performance of consumer goods companies, depreciated by 8.12% in the month of February at the back of sell-offs and building negative sentiments in the market.
A preview of the performance of the index revealed that as of the close of trading activities on Friday 26th February 2021, the index stood at 563.85 index points, from 613.69 index points at the open of trade for the month.
In line with this, the Consumer Goods Index shed a total of 49.84 index points – the highest since March 2020 (-132.53 index points)- as wary investors offload shares of top consumer goods company on NSE, leading to the decline in the share price of Nestle, Dangote Sugar, Flour Mills, NB and eight (8) others.
Source:Tradingview
What you should know
The NSE Consumer goods Index was designed to provide an investable benchmark to capture the performance of companies in the consumer goods sector. The index comprises the most capitalized and liquid companies in food, beverage, and tobacco.
The index is based on the market capitalization methodology, as it tracks the performance of fifteen consumer goods companies on the Nigerian Stock Exchange which includes, Nestle, Nigerian Breweries (NB), Dangote Sugar, and Flour Mills.
The overall performance of the companies was bearish, as the index closed on a negative note in the month of February with 12 losers relative to 3 gainers.
NNFM (-27.48%) led the losers' chart, while MCNICHOLS (+56.86%) was the top gainer in the month of February, followed by GUINNESS (+21.32%).
Top gainers
MCNICHOLS up 56.86% to close at N0.8
GUINNESS up 21.32% to close N23.05
UNILEVER up 0.74% to close at N13.95
Top losers
NNFM down by 27.48% to close at N7.02
VITAFOAM down by 22.89% to close at N7.75
CHAMPION down by 18.97% to close at N2.52
NB down by 17.46% to close at N52
FLOURMILLS down by 16.86% to close at N28.85
Unilever to spin off Tea business such as Lipton, Brooke Bond in major restructuring
Unilever wants to split its Tea business as a separate entity.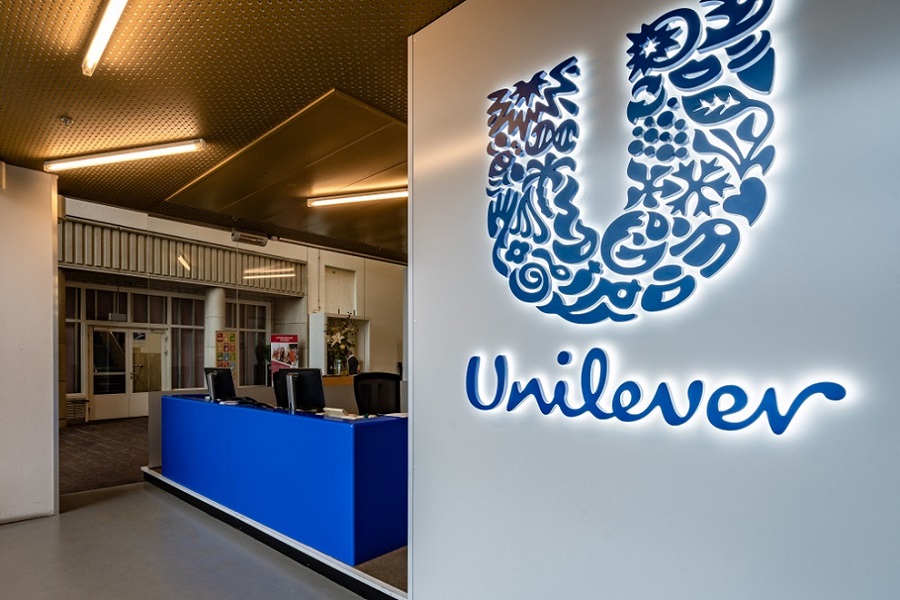 Leading personal care and consumer goods company, Unilever announced plans to spin off its Team Business into a separate legal entity. 
The company announced this via a press release published on the website of the Nigerian Stock Exchange. The update is coming at least 6 months after its Parent company Unilever Global announced plans to spin off of its Tea Business.  
In January 2020, Unilever announced a strategic review of the global tea business, agreeing to retain the tea businesses in India and Indonesia, and the partnership interests in the ready-to-drink tea joint ventures. 
The company also revealed the balance of its "tea brands and geographies and all tea estates have an exciting future, and this potential can best be achieved as a separate entity" paving the way for the implementation of a separation that will conclude this year. Unilever did not announce if it will own the entity that will be overseeing its Tea Business. The tea business that will be separated generated revenues of €2 billion in 2019. 
Unilever Nigeria's announcement confirms its Lipton segment will be spun off its balance sheet, a move that could potentially affect its top line revenue.  
What you should know 
The Food Products division which includes its tea and savoury segment reported a revenue of N34.71 billion in 2020, higher than the revenue of N31.91 billion the company made in 2019 through the sales of tea and savoury. 
Unilever Nigeria is currently valued at N78 billion. 
Nairametrics | Company Earnings