Petrol may sell for N200 per litre as oil price hits almost $60 per barrel
The price of petrol may experience an upward adjustment as oil price nears $60.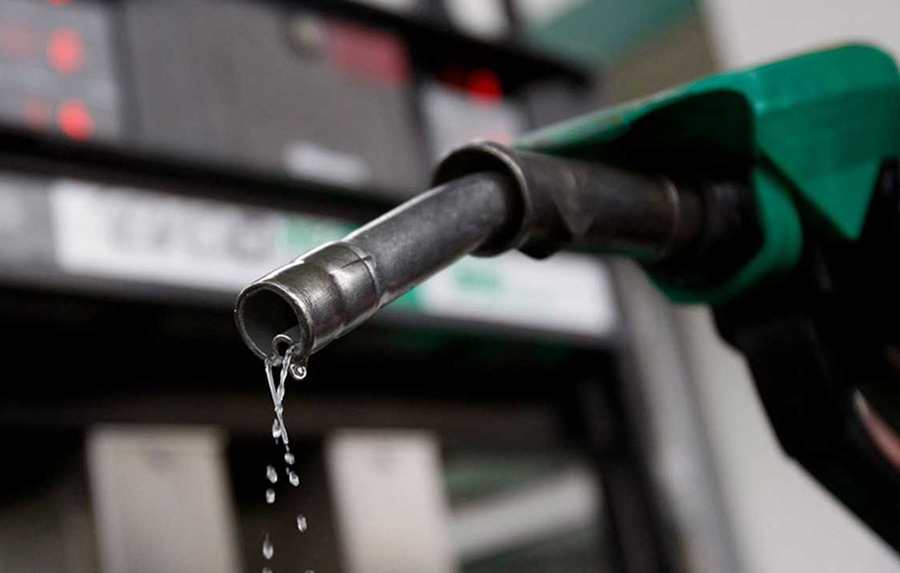 Oil marketers have said that the price of premium motor spirit, otherwise known as petrol, should be between N185 and N200 per litre, based on the current realities in the global crude oil market, unless the Federal Government wants to go back to subsidizing the product.
This disclosure is coming as the global oil price nears $60 per barrel as OPEC and its allies pledge to continue to cut down on crude oil inventories and expected increase in global demand due to the roll-out of Covid-19 vaccine in some major economies.
The marketers have expressed their concerns over the non-implementation of the full deregulation of the downstream petroleum sector as the pump prices of petrol have remained unchanged for over 2 months, despite the recent increase in global oil prices.
READ: A House Divided: PIB and the fate of host communities
According to a report by Punch, top officials of 2 major marketers' associations said the continued increase in oil prices had brought back petrol subsidy.
The oil marketers had expected another upward adjustment of petrol prices since the increase of Brent crude from $41.51 per barrel as of November 13, 2020, to the current price of $59.84 per barrel, reflecting a 44% increase.
They were, however, surprised with the N5 reduction announced by the Federal Government in December, in the wake of their negotiations with organized labour, a development that left them surprised and raised questions over government's deregulation policy.
READ: Banks to lose interest on petrol subsidy-induced loans
Crude oil price accounts for a major chunk of the final cost of petrol, and the country has continued to spend so much on petrol imports for many years amid low domestic refining capacity.
The marketers said that the current price of between N160 and N165 per litre at many filling stations in Lagos is not sustainable as the pump price should be between N185 and N200 per litre.
What the Marketers are saying
The Executive Secretary/Chief Executive Officer, Major Oil Marketers Association of Nigeria, Mr Clement Isong, said, "Members of my association are operating in Nigeria and care about the long-term sustainability of the industry as well as the country itself.
"So, we know that depending on what exchange rate you use, the pump price should be between N185 and N200 per litre. For as long as we continue to sell the product at what we are currently selling it, then somebody is bearing the cost of subsidy, and the country really cannot afford subsidy at this time."
READ: FG says vehicle owners to pay N250,000 to convert from petrol to autogas
He said the demand for petrol had increased significantly in the country, with threats to security of supply as smuggling might have resumed following the opening up of the borders and significant price differences across neighbouring countries.
He said, "So, we need to completely restructure our entire supply chain. We need to reach a place where, if deregulation takes effect, refining will resume in Nigeria. We need to find a way of making sure that Nigerians benefit from deregulation. That, I believe, is what the discussion must be."
It can be recalled that the Federal Government had earlier announced the commencement of discussions with representatives of organized labour on how to raise the freight charges, one of the components that make up landing cost of imported petrol, from N7.51 per litre to N9.11 per litre.
The National Operation Controller, Independent Petroleum Marketers Association of Nigeria, Mr Mike Osatuyi, said that the implementation of the new freight rate would lead to petrol price increase.
READ: Oil marketers say non availability of forex still affecting importation of petrol
He said, "Already, we are back to subsidy, and from the information I have which is confirmed, the Federal Government is subsidising about N1.8bn per day because 70 million litres are being pumped out every day now because the borders have been opened; I don't know where the fuel is going.
"Government cannot afford subsidy, and there is no subsidy in the budget. So, the market fundamentals have to come to force now.
"Based on $56 per barrel of crude oil, our pump price should be about N186 to N190. But now that oil price has even gone to $59, then pump price should not be less than N200 per litre. There is no way Nigerians can avoid petrol price increase."
Osatuyi said the increase in oil prices had already pushed up the pump prices of diesel and kerosene in the country.
READ: Nigeria Spends N60.37 billion on Fuel Subsidy in November
What you should know
The Federal Government had in September 2020, announced full deregulation of the downstream sector of the petroleum industry, saying that it will step back from fixing the price of petrol and allow market forces and crude oil price to determine the cost of the product.
The government removed petrol subsidy in March 2020 after reducing the pump price of the product to N125 per litre from N145 due to the crash in crude oil prices.
This was later increased from N121.50-N123.50 per litre in June to N140.80-N143.80 in July, N148-N150 in August, N158-N162 in September and N163-N170 in November.
The marketers still rely heavily on the Nigerian National Petroleum Corporation, which has been the sole importer of petrol into the country in recent years, for their petrol supply despite the deregulation of the downstream petroleum sector.
This is due to the inability of the private oil marketing companies to access foreign exchange at the official rates, which has hampered their efforts to resume petrol importation.
How Nigeria can make more money from Oil?
A hedged economy might create additional revenue needed for the country to rebalance its reserves.
Crude oil still remains a major source of revenue for Nigeria despite a tumultuous 2020 for oil prices. The commodity contributes 90% of our export earnings and will still be a major revenue generator for the foreseeable future.
With this in mind, it is high time Nigeria explores other forms of revenues that can be derived from oil. 200 million Nigerians cannot be catered for with the proceeds of a country that has a production capacity of 1.4 – 1.9 million barrels per day (depending on the quota with OPEC). In contrast, Saudi Arabia has a production capacity of 11 million barrels per day and a population of 30 million.
This article does not only relate to the issue of macroeconomic stabilization, but highlights if the Nigerian government can make use of financial instruments 'hedging' to diversify and provide the government with added flexibility and additional tools to make more revenue.
Most countries who do not partake in this hedging programme, either have lower costs of production like Saudi Arabia and Russia, or do not want to take the risks associated with the programme.
Case Study: Mexico
Last year, when oil prices crashed and entered negative digits, Countries dependent on oil were adversely affected by the crash. But somehow, Mexico for the fourth time, cashed about $2.5 billion from its oil hedge program.
For over two decades, Mexico has guaranteed oil revenue via options contracts purchased from oil companies and Wall Street investment banks. Mexico's hedging experiences of its oil exports is often used as an example for other countries to follow.
In 2009, after the financial global crisis, Mexico made $5.089 billion from it's hedging position. In 2014, when oil prices plummeted and countries reliant on high oil prices were affected, Mexico was "unbothered". The Ministry of Finance had purchased put options with one year maturity to hedge 228 million barrels of oil, about 28 percent of production, at a strike price of US$ 76.4 per barrel — US$ 31.1 above the actual average oil price in 2015. Mexico earned $6.4 billion from that hedge. In 2016, Mexico earned $2.7 billion from its hedging.
Since Mexico began running the hedge program in 2001, it has made a profit of $2.4 billion — payouts brought in $14.1 billion while the costs of running the programme cost $11.7 billion in fees to banks and brokers.
Last year, people argued that Mexico's hard stance during the OPEC+ talks in April is directly related to the fact that it had a hedging programme in place. I must add that hedging gives you an edge in the markets but It's far more technical, risky and in a few cases profitable. Sources within the NNPC say that the Nigerian government has not executed a hedging program yet.
So how does this programme work?
Mexico, a big exporter of oil and a member of OPEC, hedge their oil against declines that may occur in the market. Take for example, last year as a result of the pandemic and an unsuccessful OPEC meeting due to Russia and Saudi Arabia's oil supply war, oil prices dropped to negative digits.
A government like Mexico, who hedges their oil with trading schemes would have been benefited from the drop. In this case, for every drop below the "strike price" (A strike price is the set price at which an oil derivative contract can be bought or sold when it is exercised) revenue is being made.
Hedging works both ways. It depends on who the hedger is. In the case above, Mexico is an exporter of oil, so it hedges against drop in prices. However, a country like Egypt, which announced it had executed its own hedging programme last year is a net importer of oil. Primarily, it hedges against the rise in prices. As oil prices rise, Egypt generates money despite naturally preferring low prices as an importer.
Additionally, the downstream sector needs to improve. This is another avenue Nigeria can take to make more money from Oil. The Nigerian downstream sector which involves petroleum product refining, storing, marketing and distribution has much room for development and can improve the fortunes of the millions of Nigerians. Oil accounts for 9% of Nigeria's GDP and if we look at that, it's very minimal if we take into context how important Oil is to our economy.
Conclusion
As I wrote in the earlier premise, this is not as straightforward as it sounds. There are insurance premiums to consider (the cost of the hedging programme), timing of the execution and general oil market outlook to examine.
For example, it appears that investors are going long on oil. All commodity analysts and banks are also favouring high oil prices as a result of vaccine availability and global supply cuts. Goldman Sachs forecasts oil to be $70 by Q2 2021 and Morgan Stanley also sees Oil at $70 by the third quarter. It would be highly risky to hedge against declining prices in this environment. (Recall prices going in the opposite direction doesn't favor the hedger).
A hedged economy might create additional revenue needed for the country to rebalance its reserves.
PS. I am willing to discuss further with interested stakeholders on the possibility of carrying hedging operations for Nigeria.
---
Dapo-Thomas Opeoluwa is an Investment Banker and Energy analyst. He holds a degree in MSc. International Business, Banking and Finance from the University of Dundee and also holds a B.Sc in Economics from Redeemers University. As an Oil Analyst at Nairametrics, he focuses mostly on the energy sector, fundamentals for oil prices and analysis behind every market move. Opeoluwa is also experienced in the areas of politics, business consultancy, and investments. You may contact him via his email- [email protected]
NERC to review 2018 Meter Asset Provider Regulations, calls for stakeholders' comments
NERC commenced the process of reviewing the Meter Asset Provider Regulations 2018 to end the perennial challenges with estimated billing in Nigeria.
The Nigerian Electricity Regulatory Commission (NERC) has commenced the process of reviewing the Meter Asset Provider Regulations 2018 to end the seemingly perennial challenges with estimated billing in Nigeria.
This was disclosed by NERC via it's Twitter handle on Wednesday.
It tweeted, "@nercng is in the process of reviewing the Meter Asset Provider Regulations 2018. The link below is for the consultation for comments from stakeholders and members of the public."
READ: Electricity: FG approves one year waiver of import levy on meters
@nercng is in the process of reviewing the Meter Asset Provider Regulations 2018. The link below is for the consultation for comments from stakeholders and members of the public. @MobilePunch @THISDAYLIVE @daily_trust @ProfOsinbajo @GuardianNigeria https://t.co/uHTeUa4dvS

— NERC Nigeria (@NERCNG) February 24, 2021
READ: NERC says electricity consumers will be refunded for meter payment
What you should know
In December 2017, in its bid to end the seemingly perennial challenges with estimated billing in Nigeria, NERC released the Draft Meter Asset Provider Regulations 2017 ("Draft Regulations").
Thereafter, following extensive consideration of comments from and reactions to the Draft Regulations, as received from relevant stakeholders, the Board of NERC eventually approved the updated Draft Regulations.
Consequently, on March 8, 2018, the Meter Asset Provider Regulations 2018 ("MAP Regulations") was finally issued under the common seal of NERC and became effective as the governing framework for the metering of electricity consumption in the NESI.
Nairametrics | Company Earnings