FG receives farm inputs from Japanese agency to boost rice production
Japanese International Cooperation Agency has supported 1,500 small scale rice farmers with farm inputs to boost agricultural production.
The Federal Government in a bid to support smallholder rice farmers in nine states of the federation has received farm inputs from the Japanese International Cooperation Agency (JICA).
According to a NAN report, this development was made known in a statement issued by the Deputy Director of Information, Federal Ministry of Agriculture and Rural Development, Mrs Eno Olotu, on Tuesday in Abuja.
She explained that the farm inputs received from the Japanese agency would to support smallholder rice farmers in nine beneficiary states, which includes Kwara, Nassarawa, Niger, Bauchi, Taraba, Kaduna, Kano, Jigawa and Kebbi. This in her words will help to improve rice production and food security in Nigeria.
The Representative of JICA in Nigeria, Mr Nakagawa Takayuki, stressed that the support was in further collaboration with the ministry to mitigate the COVID-19 pandemic challenges. He added that with the support of the Japanese Government, JICA would assist the smallholder farmers to increase their rice production and improve its quality.
The Director, Federal Department of Agriculture (FDA), Mrs Karima Babaginda, who received the inputs on behalf of the ministry, expressed appreciation to JICA for supporting rice farmers to scale up rice production in Nigeria.
She said that with the support from JICA and other donor agencies, Nigeria would not only be self-sufficient in rice production but would soon be a major exporter, as the largest producer of rice in Africa currently.
What you should know
According to the statement of Mrs Babaginda, with about 500,000 metric tons to bridge the gap, Nigeria would soon meet the seven million metric tons production capacity needed to attain self-sufficiency status in rice production.
The Ministry of Agriculture would work closely with key stakeholders and the smallholder farmers to monitor the distribution and utilization of the inputs to the 1,500 small scale rice farmers in the nine pilot states.
The items donated by JICA to the ministry include 1,500 bags of Certified Rice Seeds, 6,000 bags of NPK Fertilizer, 3,000 bags of Urea Fertilizer, 1, 500 litres of Soul Amender, 7,500 litres of herbicide and 6,000 litres of pesticide.
What they are saying
Takayuki in his statement said:
"This will help to support the efforts made by the Federal Ministry of Agriculture and Rural Development in reducing the impact of COVID-19. On behalf of the Government of Japan, JICA is providing agricultural inputs to 1,500 small scale rice farmers in nine states for dry season rice farming.
"We also plan to provide the inputs to 1,000 small scale farmers in 10 states, namely, Borno, Gombe, Kogi, Benue, Ebonyi, Edo, Ekiti, Ogun, Taraba and Oyo for the wet season farming."
Reps to investigate train ticket racketeering after Nairametrics report
Lawmakers allegedly found that ticket racketeering is done by operators of the Abuja and Kaduna railway stations.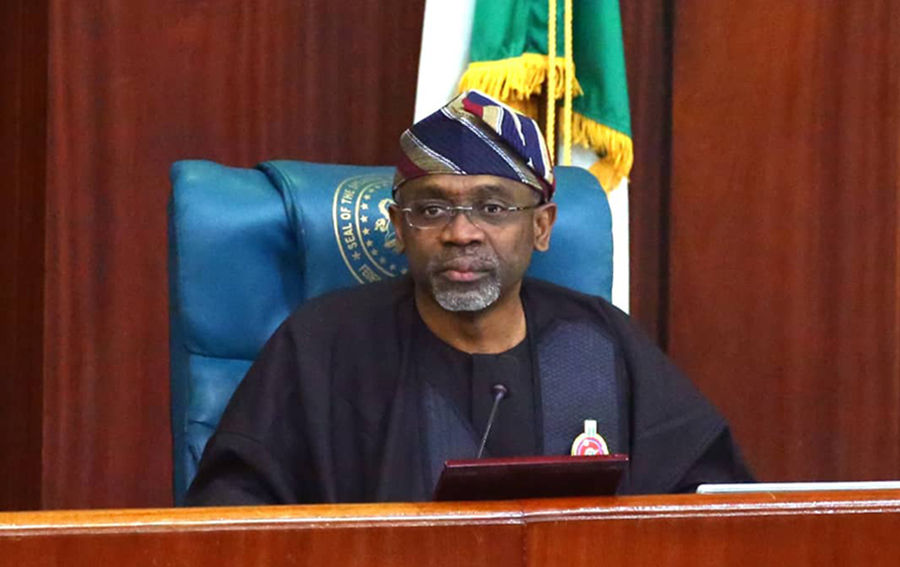 Legislators in the House of Representatives are set to investigate alleged railway ticket racketeering after Nairametrics uncovered the menace in a special report in March.
The House of Representatives resolved to do this after they allegedly found that ticket racketeering activities were being carried out by operators of the Abuja and Kaduna railway stations.
Welcome to a new legislative day in the House of Representatives, Speaker @femigbaja is presiding.#HousePlenary pic.twitter.com/HuVZWFl8DU

— House of Reps NGR (@HouseNGR) May 4, 2021
READ: Nigerians lament over hike in train fare caused by black market racketeering
What lawmakers are saying about racketeering
Zayyad Ibrahim of APC from Kaduna at the plenary, on Tuesday, said:
"The e-Ticketing System for the Abuja-Kaduna train services enabled commuters to book tickets online, thus curbing ticket racketeering and the stress of purchasing tickets at the train stations.
"[We are] concerned that ticket racketeering, which the e-Ticketing System sought to eradicate, is still going on unabated, as tickets can no longer be adequately accessed online due to the mischievous activities of some people, who buy wholesale tickets and resell to passengers at exorbitant prices.
"Taking cognizance of the fact that if the activities of racketeers are not curbed, passengers will continue to be denied the privilege of accessing the train services as, sometimes, a train may leave the station without carrying the required number of passengers, because the tickets are not accessible or affordable to the majority of passengers."
READ: Sanwo-Olu says Lagos rail projects will cost over N100 billion
The House urged the management of the Nigerian Railway Corporation (NRC) to strengthen their internal mechanisms with a view to eradicating ticket racketeering.
In his ruling, the Speaker of the House, Rep. Femi Gbajabiamila, mandated the Committee on Land Transport to investigate the matter and report back within two weeks for further legislative action.
What you should know about the e-Ticketing system
The Abuja-Kaduna train services were officially commissioned by President Muhammadu Buhari on 26th July 2016, to provide an alternative to road transportation in the area.
There had been a tremendous increase in passengers at Idu and Kubwa stations in Abuja, as well as at Rigasa in Kaduna, due to increased patronage following security challenges on the Abuja and Kaduna Expressway. But it appears that that the increase in passengers led to ticket-racketeering, an ugly practice.
READ: Train 7 project: NLNG reacts after NNPC, others delay decision 
On March 16, 2021, Nairametrics published a special report where Nigerians lamented over the recent hike in train fares, which many of them said was illegal.
Aside from the difficulties and over 100% hike in the fares, most of the victims, who spoke with Nairametrics, urged the Federal Government through the Rotimi Amaechi-led Ministry of Transportation to investigate the allegations and expose the activities of the corrupt individuals involved in the menace.
Insecurity: Lagos to roll out extensive policies in May to keep the state safe
Governor Sanwo-Olu has assurred Lagos residents of his government's intention to tackle impending security challenges in the state.
The Lagos State Government has said that it would in the month of May roll out extensive policies to tackle impending security challenges in addition to providing far-reaching support to all security operatives to keep the state safe.
This follows the high rate of insecurity which is characterized by kidnapping, banditry, terrorism, armed robbery and so on, in different parts of the country.
This was disclosed by the Lagos State Governor, Babajide Sanwo-Olu, on Monday, while speaking at the 3rd session of the 34th Synod of the Diocese of Lagos, Church of Nigeria (Anglican Communion) held at Our Saviour's Anglican Church, Tafawa Balewa Square, Lagos.
Sanwo-Olu assured that Lagos will be a state that everybody would be proud of, adding that his administration will deliver on all the THEMES six-pillars developmental agenda for 'Greater Lagos.'
READ: Lagos takes steps to prevent third wave of Covid-19, facilities on high alert
What the Lagos State Governor is saying
Sanwo-Olu in his statement said, "Talking about security, we can say Lagos is relatively better but I sit on it and I know what we are doing and the things we need to do. We know we have issues to deal with as a country and Lagos will certainly be leading that conversation because we know how critical this State is to the nation.
"This is the melting pot for our nation where anybody can come in with a lot of aspirations and do well. Lagos is a state that gives hope to a lot of Nigerians. Lagos is a state that gives hope to all of Nigeria. So, we cannot afford anything to happen here. I can assure you with every sense of commitment that we will stop at nothing to make sure that Lagos remains safe and secure.
"In this month of May, you will see extensive pronouncements in that regard. You will see extensive policies and far-reaching support that would be given out to all our security operatives so that it is not just a talk show and film show; it is something we are committed to and we will continue to make sure that our Lagos remains safe, secure, prosperous and a place where all of you would truly be proud of."
READ: Lagos announces the closure of Ikorodu Road inbound Anthony for 4 weeks
On some of the measures being taken by his administration to curb insecurity in the state, Governor Sanwo-Olu said "We will deal with the issue of motorcycle in systematic order and to have a human face to it, we would provide credible alternatives. We cannot throw the baby and the water away. The alternatives would be properly fashioned out before the end of the month of May."
Governor Sanwo-Olu also appealed to citizens who have buildings that are either not completed or abandoned to get a professional security company to take them over so that they can monitor and police them well instead of leaving them open for criminals as hideouts.
WE'LL STOP AT NOTHING TO MAKE LAGOS SAFE, SECURE FOR ALL, SAYS SANWO-OLU@jidesanwoolu @drobafemihamzat @gboyegaakosile @gbenga_omo @HMOKUNOLA1#LASG #ForAGreaterLagos
Read More.. https://t.co/OnYlJ8Nxe0 pic.twitter.com/f5P3sWb38Z

— The Lagos State Govt (@followlasg) May 3, 2021