Seplat Petroleum seals Crude Purchase Agreement with Waltersmith Petroman Oil Limited
Seplat Petroleum in its effort to enhancing national energy output has signed a Crude Purchase Agreement with Waltersmith Limited.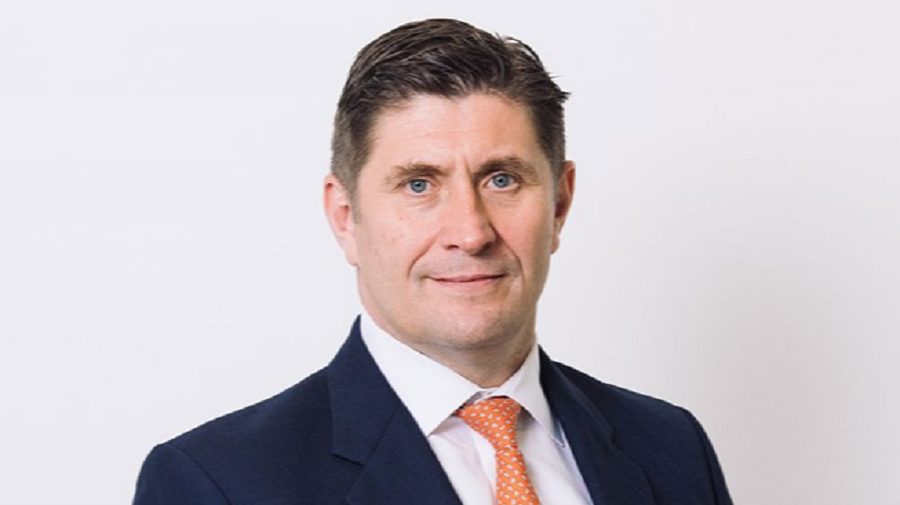 Seplat Petroleum Development Company Plc has announced the signing of a Crude Purchase Agreement (CPA) with Waltersmith Petroman Oil Limited, in line with its commitment to boosting national energy output.
The recent disclosure is contained in a press statement signed by the Secretary of Seplat Petroleum, Mrs Edith Onwuchekwa, and made available on the Nigerian Stock Exchange platform today.
READ: FG says vehicle owners to pay N250,000 to convert from petrol to autogas
The Crude Purchase Agreement involves Seplat Petroleum supplying between 2,000 and 4,000 barrels of oil per day (bopd) from its share of Ohaji South Field within OML53 to Waltersmith's new 5,000 bopd modular refinery at Ibigwe Field in Imo State.
READ: Seplat's head office remains shut as court approaches Christmas recess
What they are saying
Recall that Nairametrics had earlier reported the commissioning of the Waltersmith Limited Refinery which is expected to deliver 5,000 bopd. In addition, Nairametrics reported that phase 1 of the project involves the firm processing circa 6,000 barrels of oil equivalent per day (boepd) currently produced by the upstream business (such as Seplat) to the readily available market in the south-eastern part of Nigeria.
READ: Oil prices drop amid delay in $900 billion economic stimulus package
In lieu of this, the recent CPA deal will boost the capacity of Waltersmith Limited to deliver its target.
Commenting on the recent development, the Chief Executive Officer of Seplat, Roger Brown, said:
"We are delighted to sign this Crude Purchase Agreement with Waltersmith as it ensures that Nigerian crude will be refined locally by a Nigerian refiner. The agreement will eliminate losses we previously experienced on the export pipeline, meaning more revenue will be booked by Seplat for the same amount of oil produced from the field. Waltersmith's refinery will also benefit the Nigerian economy by creating local jobs to refine our oil."
READ: Seplat Petroleum Plc posts $270 million profit in 2019
Why it matters
The Crude Purchase Agreement is important to the Federal Government's drive to increase the country's refining capacity and halting importation of petroleum production, which will save a lot of foreign exchange for the country. Furthermore, the deal is a major boost to national energy security, as it aims to eliminate leakage in the transportation of crude oil.
Lagos State seeks investors in aquatic and livestock agriculture value chain
The Commissioner revealed that the scheme was in line with the State's five-year strategic agriculture roadmap.
The Lagos State Government announced it is seeking private sector collaboration for Agriculture sector value chain development in livestock feed mills, fisheries and red meat.
This was disclosed by the State Commissioner for Agriculture, Ms Abisola Olusanya, in a statement on Sunday in Lagos.
The Commissioner revealed that the scheme was in line with the State's five-year strategic agriculture roadmap, as the State identified the 3 main sectors for value chain disruption.
She also added that investment in the sectors would also develop jobs for the industry and boost the State's GDP growth, through Private Sector collaboration as Lagos residents consume over N5 trillion worth of food annually.
"The objective is to stimulate and encourage more public-private partnerships in the three value chains," she said.
"When you consider this pool of transactions happening in Lagos, it shows that we are the market. For instance, we demand over 400,000 metric tons of fish on an annual basis.
"But our fishermen and our aquaculture farmers are only able to produce just about 174,000 metric tons with deficit of 200,000 metric tons," she added.
She also disclosed that the state has 9,000 artisanal fishermen, and bringing more youths into the space will increase the level of fish and seafood being harnessed from our water bodies. Looking at the transactional value on an annual basis, the fisheries sector is worth well over N120billion according to her.
In case you missed it: Nigeria exported agricultural products worth N321.5 billion in 2020, representing a 19.16% increase when compared to N269.8 billion recorded in 2019 and a 6.27% increase compared to N302.28 billion recorded in 2018.
#DigitalSkillsTraining: FG announces conclusion of selection process
Only successful applicants that are contacted by the Ministry are to report at the training venue.
The Federal Government through the Ministry of Youth and Sports disclosed that the selection process for the upcoming Digital Skills Training has been concluded for the #DigitalSkillsTraining from April 11th to 30th, 2021.
This was disclosed in a statement by the Ministry of Youth and Sport on Sunday evening.
"The Federal Ministry of Youth and Sports Development wishes to inform the general public and all Nigerian Youths that the selection process has been concluded for successful applicants for the #DigitalSkillsTraining scheduled for April 11 to 30, 2021," the statement said.
The Ministry added that only successful applicants that were contacted by the Ministry are to report at the training venue. Those who were not successful but arrive at the training would not be admitted.
"Upcoming #DigitalSkillsTraining Programmes of the Ministry will be widely publicized on http://youthandsport.gov.ng , on : http://noya.ng and on the Ministry's social media handles," the statement added.
What you should know 
Recall that Nairametrics reported in November 2020, that the Ministry of Youths and Sports Development announced it will scale up its digital skills training to cover 500,000 youths across the country after securing funding under the COVID-19 stimulus budget.
Nairametrics | Company Earnings
Access our Live Feed portal for the latest company earnings as they drop.