AfCFTA: Factoring is a viable alternative funding for SMEs – Kanayo Awani, AfreximBank 
AfreximBank is ready to support factoring as a viable alternative source of funding for the SMEs in Africa. 
The African Export-Import Bank (Afreximbank) is strongly in support of factoring as a viable alternative financing instrument for supporting Small and Medium-sized Enterprises (SMEs).
This has become necessary as a number of traditional commercial banks are not lending and especially at a time when trading is set to commence under the African Continental Free Trade Area (AfCFTA), in January 2021.
This disclosure was made by Ms. Kanayo Awani, Managing Director of Afreximbank's Intra-African Trade Initiative and Chairperson of FCI's Africa Chapter, during the opening of a virtual workshop that focused on "Opportunities for factoring in Africa, that access to finance for SMEs would play a key role in intra-regional trade under the AfCFTA." 
Factoring is a financial transaction and a type of debt financing in which a business sells its receivables (outstanding invoices) to a third party/agent (called a factor) at a discount. It is a form of selling the receivables to an agent at less than its full value. 
According to her… 
"

SMEs constitute the greatest proportion of the continent's industrial fibre, accounting for about 80% of businesses and employing not less than 70% of the continent's workforce.

"Given that access to finance remains a key constraint to SME operations, availability of sustainable trade finance, especially for SMEs, will remain the key lubricant to propel the 

AfCFTA

, the single largest trading bloc globally, towards the realization of its aspirations.

"The Factoring volumes in Africa grew by 10% to EUR 24 billion in 2019 with Afreximbank supporting this growth by providing financing to emerging factoring companies in Cameroon, Senegal, Congo, Zimbabwe, Botswana and Nigeria.

"The Bank also developed and launched a Model law in 2016 and seeks its adoption and implementation by engaging government officials, legislators, relevant African regional organizations, and regulators to improve the legal and regulatory environment for factoring.

"Egypt, for instance, reviewed and promulgated a new factoring law in 2018 using the Afreximbank Factoring Model Law as Guide and this has contributed to the sharp growth in Factoring activities.
Why this matters 
SMEs would benefit immensely from using 

the 

factoring 

window 

to increase their cash flow, 

as

 money is 

also needed to

 grow the business 

as well as

 keep up with rising order numbers

, wit

h

in

 the constraint of low working capital. 

 

An SME that wants to meet its present and immediate cash needs can 

always 

factor its receivable assets at a discount that 

largely 

depends on the risk grade of the receivables involved. 

 

Factoring is not technically a loan and thus will not add to a company's debt or tie up collateral that may be required to secure other bank loans or facilities.

 

Cash is King 

– liquidity

 as well as improved cash flow matter a lot for any enterprise that wants to grow its business and meet its obligations as at when due.

 
CBN's Emefiele vows to reject the continuous importation of maize in Nigeria
The CBN has said that it will oppose all attempts to continue the importation of maize into the country.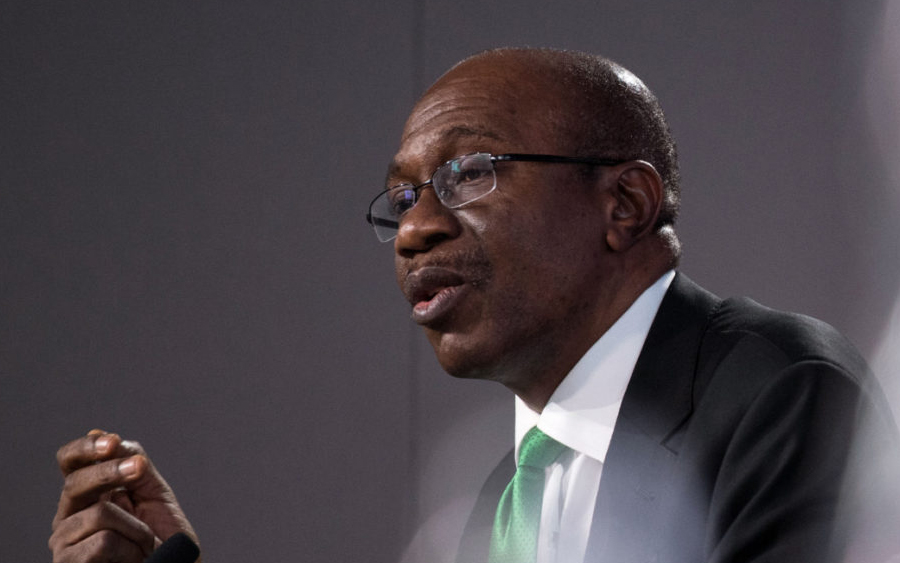 The Central Bank of Nigeria (CBN) has said that it will oppose all attempts to continue the importation of maize into the country.
This is geared towards encouraging local production as the apex bank believes that maize farmers in Nigeria have what it takes to close the maize demand gap of over 4.5 million metric tonnes in the country.
This was made known by the CBN Governor, Godwin Emefiele while speaking in Katsina on Thursday during the unveiling of the first maize pyramid and inauguration of the 2021 maize wet season farming under the CBN-Maize Association of Nigeria Anchor Borrowers' Programme.
READ: Nigeria must eat what we produce, agriculture is the way out – Buhari
Emefiele said, "With over 50,000 bags of maize available on this ground, and others aggregated across the country, maize farmers are sending a resounding message that we can grow enough maize to meet the country's demand.''
He explained that the maize unveiled at the ceremony would be sold to reputable feed processors adding that this would in turn impact positively on current poultry feed prices, as over 60% of maize produced in the country were used for producing poultry feed.
Emefiele said that the apex bank was ready to provide support to the youths that are willing to engage in agriculture and encouraged them to embrace agriculture.
READ: Nigeria secures $1.2 billion loan from Brazil for agriculture modernization
Speaking at the event, the Katsina State Governor, Bello Masari, said the state had suffered a setback in agriculture as over 60,000 hectares of farmlands were uncultivated due to insurgency, which hindered farmers from gaining access to their means of livelihood.
On his part, President Muhammadu Buhari, who was represented by the Kebbi State Governor, Atiku Bagudu, while unveiling the pyramids, reassured the farmers, processors and other value chain participants, of the support of government towards ensuring that they perform optimally.
What you should know
It can be recalled that in July 2020, the CBN included maize importation to its list of 41 items banned from assessing forex at the official market as it directed all banks/authorised dealers to immediately discontinue the processing of Forms M for maize/corn importation into the country.
The apex bank in its circular said that this measure is aimed at increasing local production of the commodity, stimulating a rapid economic recovery, safeguarding rural livelihoods and increasing jobs.
FG releases N29.1 billion advance for deployment of Covid-19 vaccines
The FG has announced the release of N29.1 billion to the NPHCDA as an advance for the operational cost of deployment of the Covid-19 vaccines.
The Federal Government has announced the release of N29.1 billion to the National Primary Health Development Agency (NPHCDA) as an advance for the operational cost of deployment of the Covid-19 vaccines.
This is as the government has expressed its commitment to procuring 29.588 million doses of the Johnson & Johnson vaccine through the AVAT initiative, coordinated by AFREXIMBank,
This disclosure was made by the Minister of Finance, Budget and National Planning, Mrs Zainab Ahmed while speaking at 'Collaborative Africa Budget Reform Initiative (CABRI) General Assembly webinar on Friday.
What the Minister of Finance, Budget and National Planning is saying
Ahmed in her statement said, "Therefore, the supplementary budget for COVID-19 vaccines will cover the cost of additional vaccines over and above those provided by COVAX, as well as the full cost of operations and logistics for delivering the vaccines around the country.
"Already, the sum of N29.1bn has been released from the Routine Immunization budgetary provision (Service Wide Vote) to the National Primary Healthcare Development Agency (NPHCDA) as an advance for the operational cost of deployment of the COVID-19 vaccines. The N29.1bn represents about 52 percent of the amount required over 2021-22", she said.
Mrs Ahmed stated at the 18th General Assembly of CABRI that the World Bank has indicated willingness to provide needed facilities in support of the country's Covid-19 vaccination plan.
Considering key elements of Nigeria's vaccine financing strategy, she said that the government is working on a supplementary budget to provide for the cost of vaccine procurement and delivery
She said, "The Federal Ministry of Health plans to vaccinate 70 per cent of eligible (18 years and above) Nigerians over the 2021 and 2022 fiscal years."
She noted that the nation has received commitments from COVAX for Covid-19 vaccines that could cover 43.1 million of the eligible population, as donations from some development partners.
On the impact of the Covid-19 pandemic and the oil price crash on the Nigerian economy, she noted that prior to the pandemic, implementation of the Economic Recovery and Growth Plan 2017-20, prudent resource management and fiscal policy implementation had resulted in 11 consecutive quarters of GDP growth, with GDP growth rising from 1.91% in 2018 to 2.27% in 2019.
Mrs Ahmed also noted that "the government had begun the process of moving our economy away from its primary dependence on oil for revenues and foreign exchange, and we're making steady gains in addressing infrastructure and human capital challenges."
"FGN is committed to procuring 29.588m doses of Johnson & Johnson #vaccine through the AVAT initiative, coordinated by @afreximbank"- HM @ZShamsuna speaking recently at 'Collaborative Africa Budget Reform Initiative (CABRI) General Assembly webinar.

Via: https://t.co/fOZyCt4zbh pic.twitter.com/doVtMQLWpG

— Ministry of Finance, Budget and National Planning (@FinMinNigeria) May 7, 2021
Nairametrics | Company Earnings
Access our Live Feed portal for the latest company earnings as they drop.