Parallel Wireless tapped to deliver on Nigeria's connectivity vision
Parallel Wireless has been contracted to supply open RAN kit for thousands of new mobile sites in Nigeria.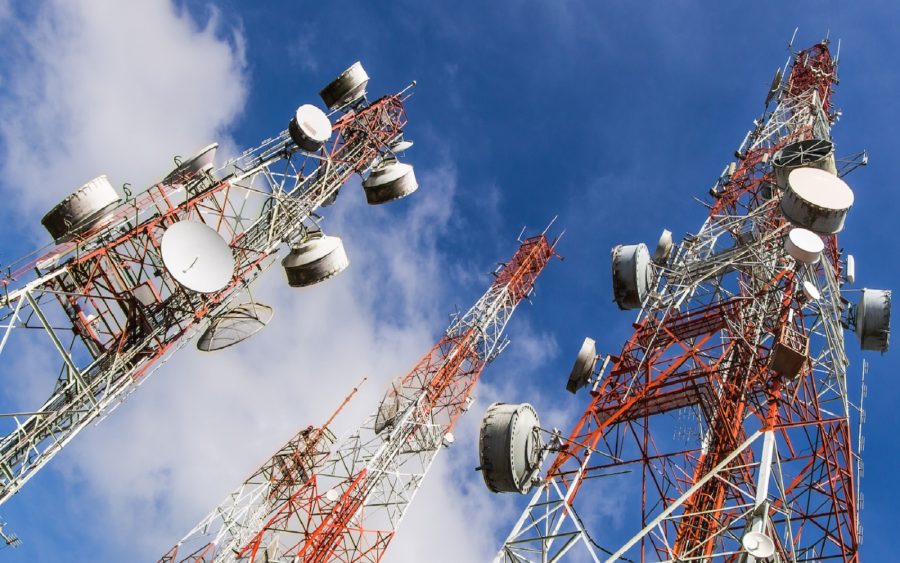 Parallel Wireless Inc. has announced it will be part of Digital Farmers Club (DFC), Universal Service Provision Fund (USPF), and NITDA Adopted Village for Smart Agriculture (NAVSA) initiatives to deliver 2G,3G,4G coverage across 2000 Nigerian villages.
The US based open RAN company was tapped by Hotspot Network Limited, a Network as a Service provider.
The strategic goal of Parallel Wireless and Hotspot's partnership is to help regional mobile operators build and expand wireless networks across Nigeria, providing next-generation digital services to local communities.
This will meet DFC's, USPFS' and NAVSA's objective to provide voice and data services to enable eHealth, eHospitality, eEducation, ebanking, eAgriculture and, as a result, improve the citizens' standard of living and bring them into the digital economy.
This will help DFC to create over 100,000 direct jobs and 1,500,000 indirect jobs across Nigeria.
What they are saying
Speaking on the development, Engr. Morenikeji Aniye, Founder and CEO, Hotspot Network Limited, said:
"Hotspot has signed a commercial agreement with MTN to deploy more than 2,000 sites starting with 500 in year one. We believe that Parallel Wireless's innovative and easy to deploy 2G, 3G, 4G, 5G world's leading Open RAN will enable faster time to market and deliver wireless internet to consumers and businesses."
Christoph Fitih, Africa Sales Director, Parallel Wireless, said:
"We are proud to be a part of such initiatives for implementing our world's leading Open RAN platform to allow mobile operators to enable new and innovative services quick and cost-effective, in turn making a positive impact in the lives of the global population."
Twitter to establish its first African presence in Ghana
Twitter has announced Ghana as headquarter of its operations in Africa.
Jack Dorsey, CEO of Twitter Inc has announced today in a tweet that the company is establishing a presence in Africa.
"Twitter is now present on the continent. Thank you, Ghana and Nana Akufo-Addo," Dorsey tweeted.
As part of its mission to serve the public conversation, Twitter is making it easier for everyone to join in and provide more relevant experiences for people across the world.
Why Ghana as a choice…
Twitter stated that it chose to expand to Ghana first because the country is an advocate of free speech, online freedom, and the Open Internet.
In a blog post the company said, "In line with our growth strategy, we're excited to announce that we are now actively building a team in Ghana. To truly serve the public conversation, we must be more immersed in the rich and vibrant communities that drive the conversations taking place every day across the African continent."
"Furthermore, Ghana's recent appointment to host The Secretariat of the African Continental Free Trade Area aligns with our overarching goal to establish a presence in the region that will support our efforts to improve and tailor our service across Africa.
"Whenever we enter new markets, we work hard to ensure that we are not just investing in the talent that we hire, but also investing in local communities and the social fabric that supports them. We have already laid foundations through partnerships with Amref Health Africa in Kenya, Afrochella in Ghana, Mentally Aware Nigeria Initiative (MANI) in Nigeria, and The HackLab Foundation in Ghana. As part of our long-term commitment to the region, we'll continue to explore compelling ways we can use the positive power of Twitter to strengthen our communities through employee engagement, platform activation, and corporate giving," Twitter stated.
The company is also looking to hire specialists to join several teams to operate in product, design, engineering, marketing and communications.
The choice of Ghana as HQ for Twitter's Africa operations is EXCELLENT news. Gov't and Ghanaians welcome very much this announcement and the confidence reposed in our country. 1/3 #TwitterInGhana #TwitterGhana https://t.co/HdCqFgXK0x

— Nana Akufo-Addo (@NAkufoAddo) April 12, 2021
Reacting to Dorsey's announcement, Ghanaian President, Nana Akufo-Addo, in a tweet said that the government and people of Ghana welcome welcomed the micro-blogging site.
"The choice of Ghana as HQ for Twitter's Africa operations is excellent news. Government and Ghanaians welcome very much this announcement and the confidence reposed in our country," President Akufo-Addo tweeted.
How young Elon Musk started and sold 3 businesses for $1.9bn before Tesla
We look at the 3 successful businesses Elon Musk founded and sold for a collective $1.9bn before starting Tesla.
Success is never an accident. It is most times the result of many years of hard work and consistent effort. Elon Musk is popular today for his electric car company Tesla and his space project SPACE X. But long before these, he was already a multi-millionaire and had founded 3 successful companies which he sold for a collective $1.9bn.
The purpose of this article is to paint a clear picture of what it takes to be among the top 1% of any field. It takes years of consistent hard work to get there. Elon Musk is the perfect example of an individual with a very strong work ethic. His story below will prove that to you.
This article will briefly look at the 3 successful businesses Elon Musk founded and sold for a collective $1.9bn before starting Tesla. Let's go!
READ: Blue Origin Vs Space X: Bezos and Musk's subtle battle for supremacy
Blaster ($500)
A 12-year-old Elon Musk facing bullying in high school and a not so friendly dad taught himself how to code. According to the Inc. Magazine, he mastered BASIC a general-purpose coding language making use of a commodore PC he acquired himself. He later that year, sold the code for his PC game Blastar to a PC magazine for approximately $500.
This was his first business endeavour which he started and sold.
READ: Tesla investor sues Elon Musk for causing problems with his tweets
ZIP 2 ($340m)
After the sale of Blastar for $500, Elon Musk and his brother Kimbal took a $28,000 seed money from their dad and started another internet venture, Zip 2. They rented an office and slept in it because they couldn't afford a house.
Zip 2 was a web software startup that created online city guides for newspapers. The software was patronized by the New York Times and other notable media companies.
Elon Musk and his brother Kimbal sold Zip 2 to PC giants Compaq for $340m. The year was 1999 and Elon Musk was 28 years old.
READ: Reinvestment: The powerful strategy used by the 2 richest men in the world
X.com/PayPal ($1.5bn)
Elon Musk continued on his journey of starting companies and selling them. He took $10m out of his earnings from the Zip 2 deal and joined the internet boom.
He founded x.com an online platform he envisioned to be the future of internet banking. In 2000 X.com merged with a Fintech startup, Confinity, founded by Peter Thiel, another would-be billionaire. Both companies combined to become what we know as PayPal today. Elon musk was named CEO of PayPal and had the highest number of shares in the company.
In 2002 PayPal was acquired by eBay for a whopping $1.5bn.
READ: Elon Musk gains $25 billion in a day, as Tesla surges by 20%
What you should know
Elon Musk has often stressed the need to be consistent and have strong work ethics. In a graduation ceremony by the USC Marshall School Of Business, Elon Musk shared his opinion on work ethics according to CNBC.
"You need to work super-hard. Work hard every waking hour," Musk said in 2014.
"If you do the simple math, and say if somebody else is working 50 hours [a week] and you're working 100, you'll get twice [as much] done in the course of a year as the other company."
We hope this Monday article will inspire you to work harder and strive to get more work done in record time.
Nairametrics | Company Earnings
Access our Live Feed portal for the latest company earnings as they drop.