Era of backlog of unsettled claims is over – NAICOM boss
NAICOM has stated that it will monitor and sanction insurance companies who fail to settle claims as at when due.
The National Insurance Commission (NAICOM) is out to seriously sanction any insurance companies with huge unsettled claims.
This disclosure was made by the Commissioner for Insurance, Mr. Sunday Thomas, at the on-going 2020 Insurance Directors' Conference, jointly organized by NAICOM and the College of Insurance & Financial Management (CIFM), held at the Oriental Hotel in Lagos.
READ: EFCC gives reason for unspent N4 billion in 2020 budget
Mr. Thomas reiterated the need for the operators, post-pandemic, to appropriately strengthen their human and financial capital for effective participation in big-ticket risks to take advantage of the obvious gains of the domestication policy in the Nigeria Content Development Act 2010.
In his words, Mr. Thomas stated, "More businesses especially in the oil and gas and the Aviation sectors are now being reinsured abroad. Of more concern is the declining participation of life companies in the annuity business, which is the emerging business for our industry.
READ: SEC issues pre-notice on cancellation of certificates of 157 inactive CMOs
"These are the areas where the industry can impose itself on the economy through the control of funds for national development. The industry must invest handsomely in technology, one of our key drivers for developing the market.
"The Institutions should be prepared to digitalize their processes, procedures, and systems, in order to make their operations seamless and real-time. The Commission is investing heavily in automating its processes and expects nothing less from the insurance institutions. An industry Information Technology Guideline has been issued for the operators and the Commission requires your support and cooperation for effective compliance."
(READ MORE: FG seeking FDI to develop Special Economic Zones – Trade Minister)
Why this matters
Prompt settlement of claims should be a top priority for the insurance operators in achieving an excellent and responsive customer service experience. Settlement of claims has been a serious nightmare for quite a number of customers, resulting to the abysmally low insurance culture in Nigeria.
READ: Fidelity Bank Plc must cover the chink in its curtains to keep rising 
Customers are more likely to patronize the insurance companies that are prompt in claims settlement and by extension improve the industry penetration in the market.
CBN freezes 194 bank accounts of Bureaux De Change firm, others
This was disclosed by the apex bank, as it published the three court orders on its website.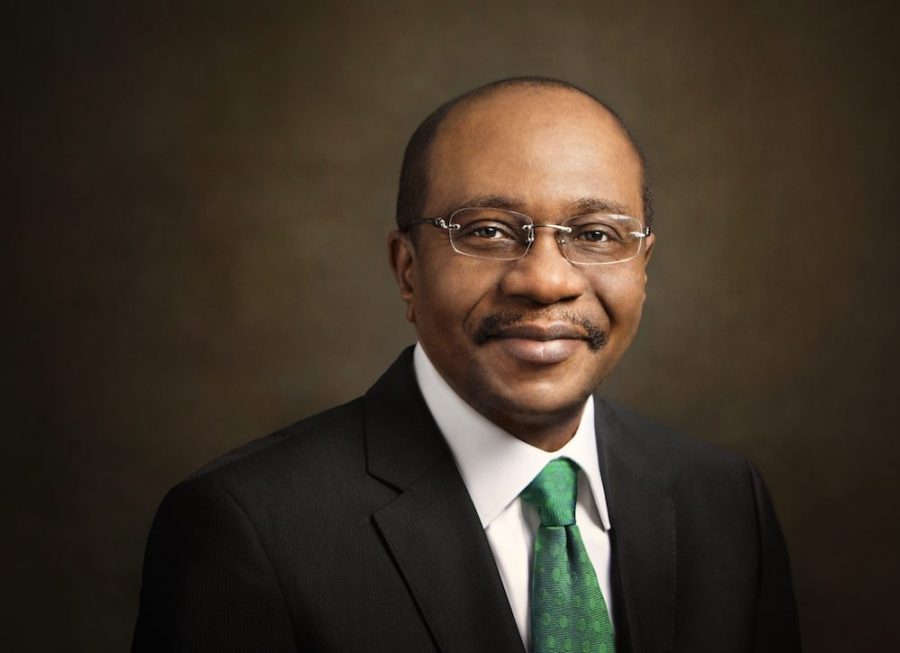 The Central Bank of Nigeria (CBN) has received orders from the Federal High Court, Abuja, to freeze 194 bank accounts owned by Bureaux de Change firms and other organisation to conduct investigations into suspicious activities.
This was disclosed by the apex bank, as it published the three court orders on its website.
The document, which was signed by the Presiding Judge, A.R. Mohammed, empowered the CBN to direct the banks to freeze all the bank accounts for a period of 45 days only, pending the outcome of the investigation.
READ: CBN freezes 11 bank accounts of companies, individual
It stated, "The order may be extended upon good reasons shown. Any person aggrieved by this order could apply to the court to have the order set aside, discharged or have the order reviewed for good reasons without waiting for the 45 days to lapse."
Some of the firms affected are Seasons Bureau De Change Limited, Sethwealth Ventures Limited, Sani Polo Global Investment Limited, Romvic Ventures Limited and Blue Beam Capital Limited among others.
READ: Why Nigerian Crypto community is angry with CBN 
See the court orders:
Sethwealth Ventures
What you should know
The CBN on Wednesday had got an order to freeze 11 bank accounts to enable it to conduct investigations into suspicious activities, according to Nairametrics.
The order follows an exparte motion, dated March 12 and filed on March 16, seeking the mandatory order of the court to direct First City Monument Bank (FCMB) Limited to freeze all transactions on the listed accounts and all other bank accounts of the defendants for 180 days pending the outcome of investigation and inquiry currently being conducted by the CBN.
This decade will be bullish for Nigeria's tech space – DLM Capital Group
DLM Capital Group has announced its plans to expand into Nigeria's million-dollar fintech sector.
Leading developmental investment bank, DLM Capital Group has announced its plans to expand into Nigeria's million-dollar fintech sector, following its acquisition of Links Microfinance Bank.
The license will give DLM Capital Group the mandate to operate small-scale banking services in Nigeria. This will also allow the launch of its star digital lending brand, Sofri, in the second quarter of this year. The acquisition, combined with the bank's many fintech efforts already underway, will position it to deliver even more value for corporates and consumers.
DLM Capital Group's acquisition of Links MFB represents both an entry into new businesses and complementary enhancements to the institution's existing subsidiaries.
READ: Debt Service: Projects that we finance must generate revenue – DMO
First, this prospect opens new market opportunities for the bank on the African continent.
Second, the acquisition will enable the institution to exit its 'legacy bank' visibility and work more closely with the fintech community to build a 'challenger bank' brand that proffers innovative technological solutions for the Nigerian market.
What they are saying
The Corporate Communications Manager at DLM Capital Group, Chinwendu Ohakpougwu stated:
"We are particularly excited about our acquisition of Links MFB and how it enhances the growth trajectory of our business. This highly strategic acquisition represents another significant milestone for us on our journey as a resilient and well-capitalized financial institution with advanced scale and capacity to deliver sustainable and best-in-class financial services within the Nigerian market.
We are confident that this decade will be bullish for Nigeria's tech space and are ready to work with the fintech community in strengthening the solutions necessary to meet consumer needs."
READ: Which of these contender groups will produce Nigeria's biggest bank?
What you should know
DLM Capital Group prides itself as a foremost developmental investment bank in Africa and functions as a sole arranger to more than 80% of structured finance transactions in Nigeria, with 100% of all securitization transactions in the market currently.
Nairametrics | Company Earnings
Access our Live Feed portal for the latest company earnings as they drop.