#EndSARS: Nigerian Army set to commence Exercise Crocodile Smile VI
The Nigerian Army is set to commence Exercise Crocodile Smile VI amid nationwide #EndSARS protests.
The Nigerian Army announced that it will commence a nationwide Exercise Crocodile Smile VI from the 20th of October to the 31st of December. It will be a cyber warfare exercise designed to identify, track and counter negative propaganda on social media.
The Army disclosed this in a statement on  Saturday as protests continue over police brutality. The #EndSARS protests which started online is growing into a strong offline movement and the Nigerian Army's announcement seems to be a response to counter the narratives set online by the protesters.
READ: How SARS "robbed" me – Yele Bademosi, CEO Bundle
Recall Nairameterics reported last week that the Nigerian Army said that it is highly committed to defending Nigeria's democracy at all costs and warned "trouble makers to desist from such acts" as the #EndSARS protests continued.
In Saturday's statement, the Army says it will resume the annual exercise which is usually conducted in the last quarter of the year, and 2020's edition is scheduled to commence from the 20th of October to the 31st of December 2020.
READ: Thrive Agric: Investors cry foul play over delayed returns
"The Exercise is deliberately intended to be all encompassing to include cyber warfare exercises designed to identify, track and counter negative propaganda in the social media and across the cyberspace.
"This is the first-ever Cyberwarfare exercise to be conducted in the history of the African Armed Forces. Accordingly, the exercise will also include positive identification component aimed at identifying Boko Haram terrorists fleeing from the North East and other parts of the country as a result of the ongoing operations in the various theatres of operations especially in the Northeast, North Central and North Western parts of Nigeria," the Army said.
READ: The "EndSARS" protests and the problem of police reform in Nigeria
The Army says it is committed to the sustenance of peace and security in Nigeria and urges Nigerians for their support during the period of the exercise.
Gulf of Guinea Piracy: Effective Military capacity needs to be deployed – Maersk
Maersk has called for military intervention in the Gulf of Guinea following several attacks by pirates.
Maersk, the world's largest shipping company, has called for military intervention in the piracy problem in the Gulf of Guinea, which has made the gulf the new global headquarters for piracy.
This was disclosed by Maersk Chief of Marine Standards, Aslak Ross, in a Bloomberg report on Saturday evening.
READ: Costs $4,000 to truck containers in Lagos, same price to ship from China
He said,
"It is unacceptable in this day and age that seafarers cannot perform their jobs of ensuring a vital supply chain for this region without having to worry about the risk of piracy. The risk has reached a level where effective military capacity needs to be deployed."
READ: Maersk, Safmarine deny dumping Lagos, as port challenges affect operations 
On December 20, Maersk was attacked off the West African coast. Bloomberg reported that the Maersk Cadiz was boarded by 'criminals' on Saturday at about 2:30 pm Nigerian time, while traveling from Tema in Ghana to Kribi in Cameroon.
Nigerian naval ships arrived to help the vessel, which can transport the equivalent of 4,500 twenty-foot containers. Nigerian Navy Rear Admiral, Oladele Daji, said Nigeria is taking steps to combat the growing piracy problem by "ensuring that this menace of piracy is gotten rid of in our waters, so that those with legitimate business in shipping, fishing, and oil and gas, can go about their business without fear."
READ: Federal Government urged to scrap 12.5% new vessel tariff  
What you should know 
Nairametrics earlier reported that West Africa's Gulf of Guinea recorded an unprecedented increase in piracy attacks in 2020, according to the International Maritime Bureau in its 2020 Annual Piracy report published on Wednesday.
The International Maritime Bureau (IMB) said its Piracy Reporting Centre (PRC) received 195 incidents of piracy and armed robbery against ships worldwide, in comparison to 162 in 2019. The incidents included three hijacked vessels, 11 vessels fired upon, 20 attempted attacks, and 161 vessels boarded.
135 crew members were kidnapped from their vessels in 2020, with the Gulf of Guinea accounting for over 95% kidnapped.
FG to organize another tripartite meeting for Lagos-Ibadan expressway gridlock
The FG has announced plans to organize tripartite stakeholders' meeting to resolve issues on the Lagos-Ibadan expressway.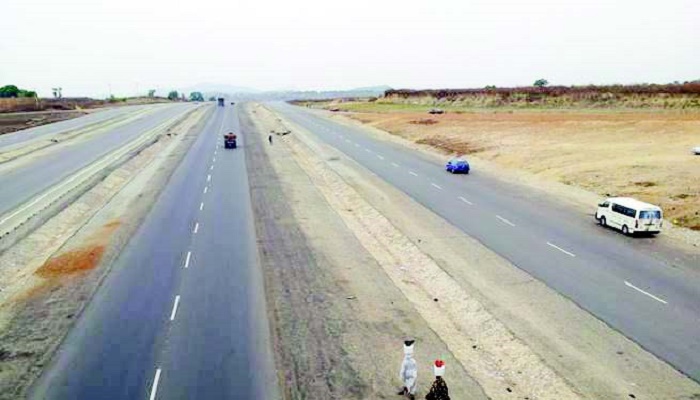 The Federal Government has announced plans to organize another tripartite stakeholders' meeting, as they have reiterated their commitment towards resolving the incessant gridlock and truck menace on the Lagos-Ibadan expressway.
This disclosure was made by the Coordinating Director, Highway Construction and Rehabilitation in Nigeria, Mr Funsho Adebiyi on Saturday during an inspection tour of the ongoing Lagos-Ibadan Expressway rehabilitation and reconstruction project.
According to a report from the News Agency of Nigeria (NAN), Adebiyi said that those invited to the meeting include the Lagos, Ogun and Oyo state governments, as well as truck drivers and owners, traffic regulatory agencies, amongst others.
What Mr Adebiyi is saying
While expressing regret that the constant presence of articulated trucks parking indiscriminately on the Oghere section of the ongoing Lagos-Ibadan Expressway project is damaging new construction work on the highway, he said that drastic steps must be taken to tackle the problem in each of these states in conjunction with their governments.
He said,
"You see trailers in their hundreds park on the road shoulders we are just repairing. Some of them are not parked empty, they are carrying as much as 900 bags of cement and they are abandoned there on the road shoulder.''
He pointed out the need for another meeting, as the 4 previous stakeholders' meetings held with truck drivers and owners, as well as other stakeholders did not achieve the desired results.
Adebiyi said,
"I had invited my Minister to a town hall meeting before and he has met them and we are organizing another town hall meeting with them next week Friday and Saturday, to come and sit down with them to discuss with the truck drivers, truck owners, the truck park operators. We are making efforts also to construct parks where they can park – about 4,000 capacity truck park. It will be constructed still along this Oghere end, but we are begging them to stop parking on the road.''
Adebiyi, during an earlier inspection of section one of the highway which stretches from Ojota in Lagos to Sagamu interchange, said the federal government was constructing two major additional interchanges.
He also added that two flyovers were being constructed on section one, in addition to 14 existing ones on other stretches in Ogun and Oyo, to curb gridlock and improve the safety of new communities along the axis.
What you should know
The reconstruction/rehabilitation of the Lagos-Ibadan expressway, which faced several setbacks was flagged off in 2013 with the award of the contract to 2 firms.
Section one of the project that spans from Ojota in Lagos to Sagamu interchange in Ogun state was awarded to Julius Berger, while the other section which spans from Sagamu interchange to Ibadan was awarded to RCC.
NIN: International passport renewal and 6 other key uses of the number
Nairametrics takes a cursory look at the importance of the NIN to Nigerians in our current system.
The National Identification Number (NIN) has become a vital means of identification in Nigeria for various purposes ranging from international passport renewal to opening of bank accounts, amongst others.
The National Communications Commission (NCC) recently directed telecommunication companies in Nigeria to block the lines of subscribers who fail to link their SIMs with their NIN before the January 19 deadline (for subscribers with NIN) and February 9 deadline (for subscribers without NIN).
READ: FG invalidates SIM integration using BVN generated NIN, applicants must visit NIMC offices
This resulted in increased registration by Nigerians who are yet to get their NIN in a bid to meet the deadline, even as the NCC recently insisted that the deadline will not be moved.
Nairametrics takes a cursory look at the importance of the NIN to Nigerians in our current system.
READ: NIMC unable to produce ID cards despite receiving over N80 billion
Key areas NIN is required
Voters card registration: NIN is now accepted as a means of identification for obtaining the Permanent Voters Card (PVC) in Nigeria.
Bank account opening and reactivation: NIN is being used to access a wide range of services in banks and the financial services industry, ranging from documentations for the opening of an account, means of identification for payment of second or third party cheques, to reactivation of dormant accounts.
Consular services at Nigerian embassies and missions: As a bonafide citizen of Nigeria, NIN is now being used as a means of identification to access a wide range of services at Nigerian Embassies and Missions abroad, amongst others.
READ: Lagos State Internal Revenue Service may start using BVN to collect taxes
International passport: The Nigeria Immigration Services has made NIN compulsory as a means of identification for anyone that wants to apply for fresh or renewal of international passports in Nigeria.
Driver's license: It has become compulsory for anyone that wants to apply for or renew his or her driver's license to show his or her NIN as a means of identification. According to the Federal Road Safety Commission (FRSC), no vehicle registration or renewal can be done without providing NIN as part of its requirements – no waiver allowed.
Government-related jobs and grants/loans: Most government-related jobs cannot be secured without NIN as a vital means of identification. As a matter of fact, you even need to provide your NIN in the prescribed job forms to apply for the job.
Tertiary admissions: Most tertiary institutions, in addition to other means of identification, accept NIN for the processing of admissions and registrations of new students.
READ: Tax Remittance: LIRS to integrate PID module into TIN
What you should know about NIN
The National Identification Number (NIN) is an eleven-digit number issued to every citizen and legal resident from age 0 under section 27 of the National Identity Management Commission Act.
Although its primary purpose is to track individuals for social security purposes, the National Identification Number (NIN) has become in reality, a national identification number for taxation and other purposes.
Enrolment consists of the recording of an individual's demographic data and capture of the ten (10) fingerprints, head-to-shoulder facial picture and digital signature, which are all used to cross-check existing data on the National Identity Database, to confirm that there is no previous entry of the same data.
NIN is not the same thing as the National e-ID Card which is a physical token. It can be used on its own for digital identity verification without the e-ID card.