Over $500 million dollars worth of Bitcoins withdrawn from BitMEX
Over 45,000 BTC worth over $500million has been pulled from the exchange.
Since the announcement of the CFTC's charges against BitMEX, over 45,000 BTC worth and over $500million has been pulled from the exchange.
According to statistics retrieved from Glassnode, the BTC balance on BitMEX dropped to 120,000 BTC – a decrease of 27%.
The largest drop happened on Friday (Oct 2nd), where 44,000 $BTC were withdrawn from the exchange – the largest negative net flow observed to date.
READ: NIPOST's new charges could have ruined the e-commerce/logistics industry
Around 30% of those funds were transferred to Gemini and Binance in equal amounts.
Bitcoin's open interest in perpetual futures contracts on BitMEX saw a significant decline as well.
It decreased by almost 24%, from $590M to currently $450M; levels not seen since May 2020.
READ: Gold prices up, traders focus on President Trump's debate
Recall Nairametrics two days ago, revealed how U.S. regulators brought a series of incriminating charges against BitMEX, a Seychelles-based crypto exchange;
Since then over 40,000 Bitcoins were withdrawn from the Seychelles-based crypto exchange.
Failure to adhere to proper KYC rules is among the charges against BitMEX by the U.S. Commodity Futures Trading Commission (CFTC).
Once the leading crypto derivatives exchange; BitMEX's market share has dwindled in recent times, with many other virtual service providers offering a variety of crypto derivatives trading instruments.
Data shows much of it went to its crypto exchange rivals, which include Gemini, Binance, and Kraken.
READ: CBN moves to reduce cassava derivatives import worth $600 million  
BitMEX's bitcoin sudden outflow to these crypto exchanges, reveals that global investors and traders are placing a high value on better compliance with regulations or better-leveraged bitcoin trading products.
Gemini, the U.S.-based and Winklevoss brothers-owned exchange, is known for strict 'know-your-customer (KYC)' procedures.
Bitcoin surges past $51,500
Bitcoin traded above $51,508.78 with a daily trading volume of $51.7 billion and is up 4.83% for the day.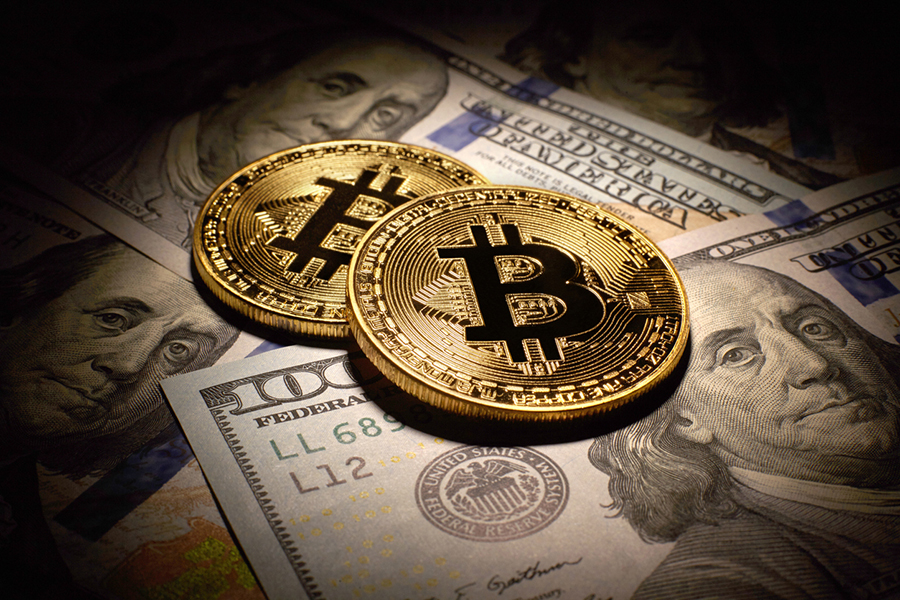 The flagship crypto-asset, Bitcoin surged past a one-week high as risk appetite in markets gained momentum despite growing concerns facing the crypto industry.
At the time of writing this report, Bitcoin traded above $51,508.78 with a daily trading volume of $51.7 billion. Bitcoin is up 4.83% for the day.
The world's most popular crypto asset had been under pressure, particularly on Tuesday when Gary Gensler, nominee for chairman of the U.S. SEC disclosed that protecting investors against the crypto market's manipulation and illicit activity is a challenge for the agency.
Institutional investors are perceived to be driving Bitcoin's bullish record-setting run. Amongst them; Anthony Scaramucci's Skybridge Capital, Mass Mutual, and Guggenheim (up to 10% of its $5 billion macro funds).
.
Bitcoin is fired up on all cylinders, smashing its past record highs at the speed of light, and it seems the momentum trade is strengthening as mass media outlets embrace crypto coverage, on the bias that the flagship crypto rallied to an all-time high today, as it broke above the $51,000 level.
Also, the flagship crypto is on its record high amid strong purchases seen in accredited investors gaining more exposure to Bitcoin through the world's biggest crypto hedge fund, Grayscale, and the CME Bitcoin futures market.
Google adds Bitcoin, Ethereum, Litecoin on its finance platform
Google has added selected cryptos to its finance platform.
Google, the world's most powerful and valuable search engine, recently added selected cryptos to its finance platform.
Alongside leading financial markets, particularly in emerged markets, the trillion-dollar company added a "Crypto" section thereby giving Bitcoin, Ethereum, Litecoin, Bitcoin Cash more limelight.
This comes as no surprise to many market watchers, as the leading tech brand incorporating cryptos on its finance page follows a long wave in mainstream approval over the past months.
There is no doubt, 2021 continues to shape up as a very exciting year for crypto assets relatively.
The flagship crypto has gotten more credibility in recent days from blue-chip companies like Mastercard and America's oldest bank, BNY Mellon showing support for Bitcoin.
Mastercard had earlier disclosed it would open up its network to some cryptocurrencies including Bitcoin.
PayPal and the world's largest asset fund manager BlackRock have also made big moves to support crypto.
Investments from Square, Paul Tudor Jones, MassMutual, and SkyBridge Capital are further indisputable evidence of big money investors in the flagship crypto market.
Recall some months ago, as the fastest ever-changing financial asset continued to gain traction, renowned financial data media company, Bloomberg Intelligence, gave critical insights on why bitcoin, in just about five years' time, could hit a valuation of $100,000.
"Bitcoin's foundation is firming for further price advances if its history is a guide. Since initially reaching $10,000 in 2017, the benchmark crypto corrected about 70% and remains in an extended period of consolidation around that level."
"It would be recalled that in 2013, Bitcoin was trading barely at a price of about a thousand dollars. It corrected about 80% and consolidated in 2017, after initially reaching $1,000, it added a zero.
"Considering normal maturation, about double the time frame from $1,000 to $10,000 would come in around 2025, for Bitcoin to potentially add another zero."
Nairametrics | Company Earnings