Unknown entity transfers $166 million worth of Bitcoins
BTC whale moved 15,987 BTC in block  649,777 estimated to be worth about $ 166 million.
The number of transactions done by large entities in the world's most important crypto market is on the rise.
Data obtained from Bitcoin Block Bot, a crypto analytic tracker, revealed that a BTC whale moved 15,987 BTC in block  649,777, estimated to be worth about $166 million, recently.
READ: Bitcoin whale transfers 11,230 BTC worth $116 million
Whale alert! 🐋 Someone moved 15,987 BTC ($166M) in block 649,777 https://t.co/VAta1uVOcH

— Bitcoin Block Bot (@BtcBlockBot) September 24, 2020
BTC whales have been moving large stacks of BTCs lately, triggered by the third BTC halving that occurred some months ago.
Much of the recent increase can be attributed to wealthy entities withdrawing their BTCs from crypto exchanges. Apparently, this is not new wealth; rather, it represents a change in the way Bitcoin whales are choosing to hold their coins.
READ: Buying signs: Ethereum whales increase their Ether holdings by 84%
From a macro level, the increase in the number of these large entities can be considered bullish.
At the time this report was drafted, Bitcoin was still trading around the $10,500 support levels, as investors have kept buying BTC at its support levels.
Explore the Nairametrics Research Website for Economic and Financial Data
Quick fact: At the BTC market, investors or traders who own large amounts of bitcoins are typically known as Bitcoin whales. This means that a BTC whale would be an individual or business entity (with a single Bitcoin address) owning around 1000 Bitcoins or more.
As BTC whales accumulate BTCs, Bitcoin's circulating supply reduces, and this can weaken any bearish trend bitcoin finds itself in.
READ: Bullish Signs: 2.6 million Bitcoins are being held on crypto exchanges
Meaning that over time, it's possible that as BTC approaches its fixed supply of 21 million, the price of BTC will go up, with BTC's present demand factored in.
Crypto for music, AUDIO up by 500%
Binance Labs, the investment and incubation arm of Binance, has made a strategic investment in Audius.
A newly designed crypto is presently gaining waves with the aid of the world's biggest crypto exchange Binance.
A few days ago the decentralized music streaming platform Audius (AUDIO) launched its crypto. The coin traded as low as $0.04 on launch day, according to Coinmarketcap.
READ: Crypto: UniSwap gives each owner over $2,000
However that became history as the macro, showing Binance would be supporting the pretty unknown crypto catalyzed a steep upward price movement that sent it as high as $0.50, which represents a surge of 1,125% in a span of a few hours, before presently trading at the time this report was drafted at 0.21140 with a gain close to 500% since its launch.
The macro making this crypto asset blue hot amidst thousands of crypto is largely attributed to these statement released by Binance
READ: OUSD: Stablecoin that pays you interests like a bank
Binance Labs, the investment and incubation arm of Binance, has made a strategic investment in Audius – a decentralized streaming protocol giving everyone the freedom to distribute, monetize, and stream any audio content. Specifically, Binance Labs led an extension round for Audius worth $1.25 million.
With 750,000 monthly active users (MAUs) and over a million streams each month across more than 100,000 tracks, Audius has teamed up with top artists like deadmau5, 3LAU, and RAC to help crypto cross the chasm.
READ: Crypto: Popular Hedge Fund, Grayscale record best quarter ever
Audius features a native platform token – AUDIO – that is staked for security, feature access, and governance. AUDIO is earned by users to shape future iterations of the protocol, creating a community dynamic in ownership unique to a music industry full of middlemen.
The means of artists being able to connect directly with fans is one that speaks to the ethos of web3, and one that the Audius community will be exploring closely over the coming months.
READ: Crypto exchanges with most valuable crypto-assets in the world 
"Audius and its approach to mainstream crypto adoption are among the strongest we've seen. We're glad to have Binance supporting this vision as we are both heavily aligned in creating a more accessible future for crypto," Head of Binance Labs Wei Zhou said about the investment.
That said, the popularly known Binance founder Changpeng Zhao shared the news about the company's investment in Audius via Twitter
Let's decentralize music. 🎶🎶🎶https://t.co/sUgAfNmKwO

— CZ Binance (@cz_binance) October 24, 2020
Rich Bitcoin investor moved $175 million worth of BTC for just $0.84
An anonymous whale recently transferred 13,242 BTC worth $175.1 million for a fee of just $0.84.
One of the richest Bitcoin investors known is suddenly moving his crypto fortune.
An anonymous whale recently transferred 13,242 BTC worth $175.1 million for a fee of just $0.84. The transfer was first reported by a whale-watching bot known as Whale Alert.
READ: Ripple owners say XRP will be worth $100
Businesses and individuals are fast adopting Bitcoin on the bias that it's virtually cheap to transfer any amount of funds, and doesn't exhibit stringent capital controls on outflows, relatively high transaction costs, and inflexible exchange rate system prevalent in many global financial systems.
Why is this happening?
Popularly known hedge fund manager and Billionaire, Paul Tudor Jones, recently had been bullish on bitcoin, calling it the best inflation hedge you can find.
READ: Bitcoin robbers transfer part of Bitcoin loot worth $1.4 billion
"I like bitcoin even more now than I did then. I think we are in the first inning of bitcoin and it's got a long way to go," Jones said on CNBC's Squawk Box on Thursday.
He first revealed his bitcoin investment in May and on Thursday, he said he holds a "small single-digit investment" in the cryptocurrency.
The widely respected trader believes the huge quantitative easing program from the Federal Reserve is setting the stage for inflation to make a grand comeback.
READ: Crypto: Why Tether became a U.S. dollar replacement for many ChineseCrypto: Why Tether became a U.S. dollar replacement for many Chinese
"The reason I recommended bitcoin is because it was one of the menus of inflation trades, like gold, like TIPS breakevens, like copper, like being a long yield curve and I came to the conclusion that bitcoin was going to be the best inflation trade," Jones said.
Jens Ischebeck, a renowned Fintech publisher, in a note shared with Nairametrics, gave vital insights on why Africans are fast adopting crypto and the advantages that crypto-assets bring
READ: CBN gives up on its policy of attracting dollars
"Most African citizens have started shifting their hopes to the use of crypto, to escape numerous constraints faced with the traditional money transfer services, including cost, speed, and inconveniences."
The definitive Cryptocurrency tax guide for 2020
When it comes to cryptocurrency, it is hard to know when taxes are owed and how to pay them.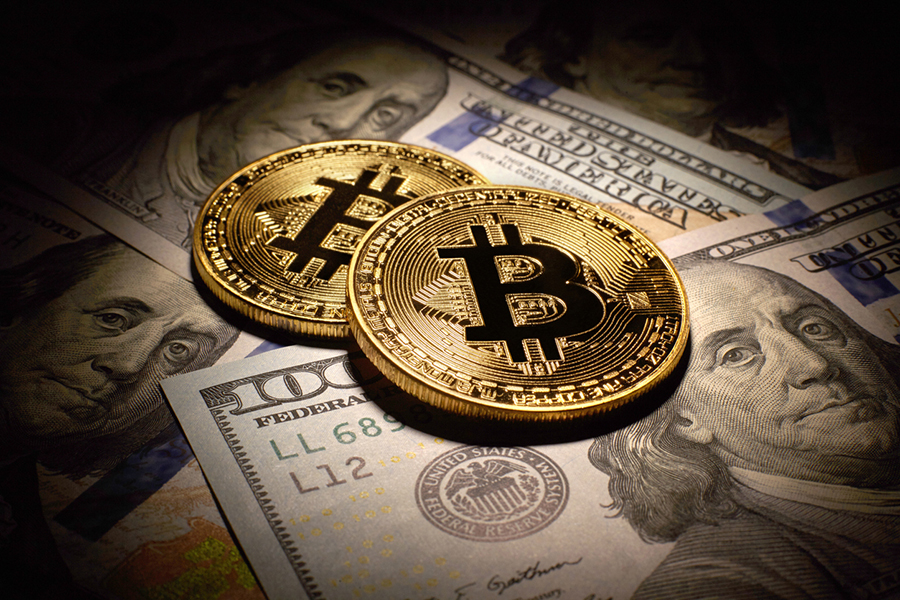 Anyone who wants to buy Bitcoin should know that the coins will be taxable. There are no exceptions to this rule, and the IRS will go after delinquent taxpayers.
However, the IRS is one of the most difficult federal bureaucracies to deal with. When it comes to cryptocurrency, it is hard to know when taxes are owed and how to pay them. This guide contains essential information to help cryptocurrency owners, or potential owners, who do not know how to get the tax reporting season on the right track.
READ: Withholding Tax: Beginners' Guide For Small Businesses in Nigeria
READ: FG apologizes, says Self-Certification directive is not for everyone
How Do Cryptocurrency Taxes Work?
The tax authority views crypto coins like Bitcoin or Ether as digital assets that represent value and act as the exchange means. When it comes to charging taxes, it is treated as property. Charges on whatever cryptocurrency is owned are based on the amount of gross income that one gains from crypto coins.
For crypto coins to be taxable, the owner must have dominion and control of it. If a trader receives a coin and can execute trades, they have dominion and control. If the owner has cryptocurrency in a wallet, but they are not able to trade, sell, buy, or exchange it, they do not have control or dominion over the coins. In this case, cryptocurrency cannot be taxed.
READ: Nigeria generates N1.29 trillion from taxes in Q2 2020, surpasses target
Here is a real-life example. (1) Brian received one unit of cryptocurrency worth $40 on June 1st, 2020. The transaction is recorded in the distributed ledger, and Brian is able to buy, sell, and trade the cryptocurrency. This means that Brian received $40 of gross income. That amount is taxable. However, if Brian receives the same amount of cryptocurrency, but for whatever reason, he cannot use it, that cryptocurrency is not taxable because he does not control it.
There are instances when cryptocurrency is not taxed. Transferring cryptocurrency from one exchange to another is not taxable. Purchases are also not taxable. Gifts of cryptocurrency are not counted as income; however, if they later produce income, that income is taxable. Also, if cryptocurrency is received as part of an inheritance to satisfy an heir's right to an estate's income, it is treated as income from the property and is taxable.
READ: Presco Plc projects N24.53 billion turnover in Q4 2020
Are Cryptocurrency Losses Tax-Deductible?
As with trading stocks, losses incurred by trading cryptocurrency must be reported to the tax authority. It can then provide relief based on those losses in the form of a tax refund. Taxpayers are allowed to deduct $3,000 per year or $1,500 for those who are married and file separately. For example, someone who loses $6,000 in 2020 can make two $3,000 deductions for two consecutive years to cover the losses.
READ: Shoprite reports sales of $161.4 million from Nigeria
How to File Cryptocurrency Taxes
All income derived from cryptocurrency must be reported. In 2019, the IRS included a question in Form 1040 asking taxpayers about income derived from cryptocurrency. Taxpayers who have profited from cryptocurrency should answer "yes." Cryptocurrency owners must also file an IRS 8949 capital gains and losses report.
READ: Anti-virus creator, John David McAfee charged for U.S tax evasion
The best way to file taxes accurately is to hire a professional to do it. Several firms specialize in tax preparation and filing, such as H&R Block. There is also TaxBit, which is tax preparation software uniquely designed for taxpayers who own cryptocurrency. Cryptocurrency owners can also hire a private accountant to assist with tax reporting and filing.
READ: Tax – Expenses Allowable For Deduction From Profit In Nigeria
Will the IRS Call Me if There is a Discrepancy in My Taxes?
The IRS will contact anyone they believe owes them money. Typically, the IRS will contact cryptocurrency owners if they failed to file IRS form 8949 for reporting gains or losses. The IRS has created a team to search the blockchain for delinquent taxpayers. Anyone who has not reported their gains or losses will be audited. Taxpayers who are audited should seek the assistance of a tax attorney. An attorney can work on the taxpayer's behalf to resolve the dispute and possibly reduce the amount owed.
The IRS will send a notice to anyone it plans to audit. This notice will contain the taxpayer's identifying number, a return address, a phone number, and information about why the taxpayer was contacted. Anyone who receives such a letter should contact the IRS to find out if this is a legitimate audit or attempt to collect taxes. Such notices may be an attempt at fraud. If fraud is suspected, inform the IRS and do not speak to them or police, especially the FBI, without an attorney present.
Closing Thoughts on the IRS and Cryptocurrency
Cryptocurrency traders must do everything they can to remain IRS-compliant. The main things to do in order to stay off their radar are to file form 1040 every tax season and form 8949 for reporting gains and losses.