Chevron Nigeria invests $1.45 billion in local content development
Chevron Nigeria Limited has disclosed that it invested $1.45 billion in Nigeria Content Development (NCD) in 2019.
American oil exploration and production giant, Chevron Nigeria Limited, has disclosed that it invested $1.45 billion in Nigeria Content Development (NCD) in 2019.
According to the News Agency of Nigeria (NAN), this disclosure was made in Chevron's Corporate Responsibility Report for 2019.
The report, while highlighting Chevron's commitment to Nigerian content development, showed that the firm's local content policy had been updated, in such a way that it gave contracting preference to competent Nigerian firms. It also pointed out that the local content policy promoted technology transfer.
It stated, "Our investment in Nigeria content in 2019 was approximately $1.45 billion. Of this amount, expenditure on materials and services obtained from local community contractors was approximately $358 million.''
According to the report, some of the projects which were executed by Chevron Nigeria and its indigenous partners include Escravos Export System Project, Okan Gas Gathering Compression Platform (GCCP) Debottlenecking project, Meji GCCP Debottlenecking project, and Consolidated Maintenance Workshop project.
(READ MORE: Exxon Mobil, Shell, Chevron, others might be forced to reduce oil production in Nigeria)
In addition, the report revealed that 184 Nigerians benefited from quality training in technical and professional skills in 2019, which is valued at over $5 million.
With the support of the Nigerian Content Development Monitoring Board (NCDMB), the oil firm trained over 200 community contractors to build local capacity, and strengthen indigenous participation in the oil and gas industry.
The Managing Director, Chevron Nigeria, Jeffrey Ewing, in his comment, said the company was focused on operational excellence, and helping its hosts communities to prosper.
He added that the company is committed to continually improving the quality of life of the people of Nigeria, through its social investments and community engagement activities.
Oando joins other multinationals to pledge support for multilateralism as the UN turns 75
Oando Joins Microsoft, Unilever, Coca-Cola, HSBC, Total to Pledge Support for Multilateralism as the United Nations Turns 75.
Oando PLC, Nigeria's leading indigenous energy solutions provider, endorsed and celebrated the United Nations' (UN) 75th anniversary by joining over 1,250 business leaders from more than 100 countries, to pledge support for the UN and inclusive multilateralism Statement for Renewed Global Cooperation.
Oando who was the only indigenous Nigerian oil and gas company along with signatories to the Statement including Coca-Cola, Microsoft, HSBC, Johnson & Johnson, Nokia, PwC, L'Oréal amongst others, committed to further enhancing corporate governance, modeling ethical leadership, and tackling systemic inequalities as well as injustices in the world. The business leaders expressed a renewed global cooperation among public and private entities to strengthen institutions as well as laws and systems, nationally and internationally.  They are also committed to demonstrating accountability and conducting business in an ethical, inclusive transparent manner.
The Statement of support was presented to UN Secretary-General, António Guterres by Sanda Ojiambo, the CEO & Executive Director of the UN Global Compact, at the opening of the Private Sector Forum on the sidelines of the high-level meeting of the General Assembly.
Commenting, Sanda Ojiambo said, "The Statement is a resounding endorsement of inclusive multilateralism. In no uncertain terms, it says that cooperation must cross borders, sectors and generations for us to adapt to changing circumstances. In the course of just one month after we issued the Statement, it has been signed by 1,294 CEOs from large, medium and small enterprises in virtually every industry and region. We deeply appreciate their commitment to global cooperation at a pivotal time for the UN and the world at large."
The statement endorsed by CEOs states: "We, the business people, recognize that peace, justice and strong institutions are beneficial to the long-term viability of our organizations and are foundational for upholding the Ten Principles of the UN Global Compact and achieving the Sustainable Development Goals (SDGs). Now is our opportunity to learn from our collective experiences to realign behind the mission of the UN and steer our world onto a more equitable, inclusive and sustainable path. We are in this together — and we are united in the business of a better world."
Commenting, Ms. Jagun Ayotola Jagun, Chief Compliance Officer, Oando PLC, said; "Governments are under a lot of pressure financially to be able to deliver on the SDGs. The private sector also needs to take center stage and responsibility to support the realization of the SDGs. Businesses today must pivot; they can no longer be only about the bottom line.  They must show compassion in how they conduct business to create a positive multiplier effect. At Oando, we are intentional about how we think and act as a business, our goal – ensuring that in everything we do we can positively impact people, the community, environment and planet."
Oando was one of the 13 Nigerian companies to sign the Statement, testament to the company's unwavering commitment to actualizing the SDGs and the company's strong belief that the Government cannot do it alone. Oando's commitment to the realization of the SDGs is rooted in its policies, practices and operations. Notable amongst these are SDG 4 & 5 on Education and gender equality respectively. Through Oando Foundation, the company's independent charity, Oando is are focused on creating a sustainable and successful educational system in Nigeria via the holistic improvement of learning environments in primary schools.
This is done through the Foundation's flagship and innovative programme – the Adopt-A-School Initiative (AASI). Today, the Foundation has adopted 88 public primary schools across Nigeria, supporting over 200,000 students, enrolled over 60,000 Out of School Children, trained 5,000+ teachers, carried out infrastructure rehabilitation on 54 schools and established 39 digital learning centers. Oando Foundation prioritizes the girl child in its scholar selection and award process, to date 618 female beneficiaries representing 55% of total scholars on the scheme as well as a Code Club for Girls. The Foundation also supports safe spaces for the girl child in local communities as an active member of the Safe Spaces Technical Working Group (TWG) of the Girl Hub Nigeria (GHN) and the Population Council Commission.
Oando is also a big proponent of Goal 16 for Peace, Justice and Strong Institutions. The company is the only Nigerian participant, in the Action Platform for Peace, Justice and Strong Institutions ("Action Platform") alongside the likes of Anglo-American, APCO Worldwide, Enel, Leonardo, Linklaters, LRN Corporation, Baker McKenzie, L'Oreal, Nestle RELX, Safaricom, Sumitomo Chemical, Thomson Reuters and White & Case.
Aligned with the ten Principles of the UN Global Compact and the UN Sustainable Development Goals – specifically, Goal 16 – the Action Platform provides a forum for policy dialogue between Governments, businesses, the UN and civil society that results in concrete action towards improving accountability, integrity and transparency within businesses and the countries where they operate.
In 2019, Oando partnered with Accountability Lab, an advocacy Non-Governmental Organization (NGO), focused on establishing change-makers to develop and implement positive ideas that promote integrity within their communities to champion an initiative called the SDG 16 Innovation Challenge Nigeria. The SDG 16 Innovation Challenge is an initiative in the form of a competition to find creative solutions for justice in Nigeria. The competition is targeted at young men and women between the ages of 15 – 35 years tasked with developing ideas, building skills and connecting with like-minded peers working towards a shared goal of strengthening accountability, the rule of law and access to justice for Nigerians.
The 75th anniversary of the founding of the United Nations and CEOs Statement comes at a time of unprecedented disruption and global transformation, serving as a stark reminder that international cooperation must be mobilized across borders, sectors and generations to adapt to changing circumstances. In the spirit of renewed global cooperation, public and private institutions need to show they are accountable, ethical, inclusive and transparent.
Canada invites another 4,200 Express Entry candidates for permanent residency 
Canada has invited 4,200 immigration candidates to apply for permanent residency.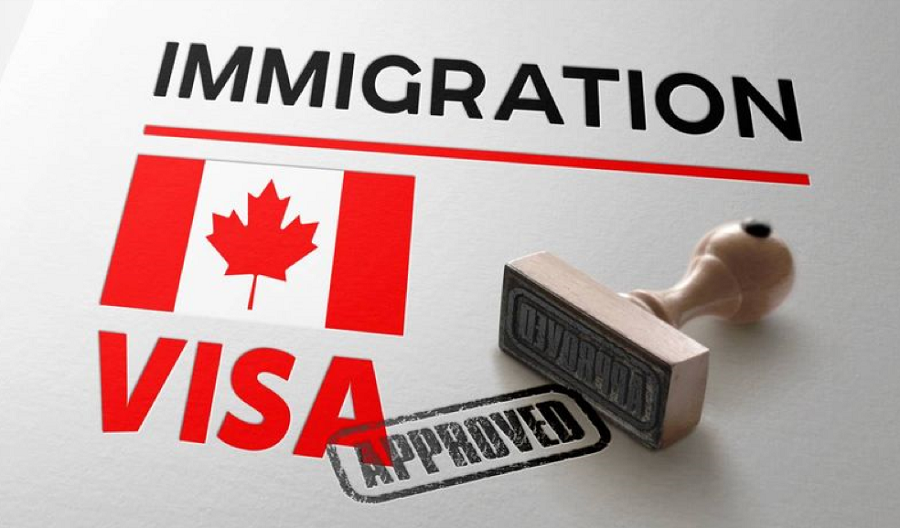 As countries around the world commence relaxation of ban on international travels, the Canadian government has issued another round of invitation to 4,200 Express Entry Candidates, to apply for its permanent residency. 
Canada held its 163rd Express Entry draw, inviting 4,200 immigration candidates to apply for permanent residence on September 16, being the second draw this month, with a comprehensive ranking system (CRS) score of 472. This is three points less than the previous draw held earlier in the month. 
This draw matches the 4,200 ITAs issued in an Express Entry round on September 2, which ties it for the second-biggest draw ever. The biggest draw issued 4,500 ITAs on February 19, 2020. The large number of invitations being issued by Canada is a strong indication that it remains committed to welcoming high levels of immigrants in 2021 and beyond. 
The recent round of draw brings the total number of invitations issued this year to 74,150; a new record for this date, indicating an 86.4% success rate. 
 IRCC used its tie-break rule in this draw. The timestamp used was March 9, 2020, at 13:03:40 UTC. This means that all candidates with a CRS score above 472, as well as those candidates with scores of 472 who entered their profile in the Express Entry pool before the selected date and time, received an ITA in this invitation round. 
This rule is used to rank candidates, who have the same CRS score. A candidate's CRS score remains the primary factor in selecting candidates to be invited to apply for permanent residence. Factors that can affect the cut-off CRS score include the size of the draw (larger draws can produce a lower minimum CRS score), and the time between draws (shorter periods between draws can help to lower the CRS score). 
How it works
Express Entry, is the application system that manages the pool of candidates for Canada's three main economic immigration classes — the Federal Skilled Worker Program (FSWP), the Federal Skilled Trades Program (FSTP), and the Canadian Experience Class (CEC). The highest-ranked candidates in the Express Entry pool are issued ITAs in regular invitation rounds. 
A set number of the highest-ranked candidates are invited to apply for Canadian permanent residence, through regular draws from the pool. These invitation rounds typically take place every two weeks, and the vast majority involve candidates from all three Express Entry-managed categories. 
Eligible candidates for each program are issued a score under Express Entry's CRS, which awards points for factors such as age, education, skilled work experience, and proficiency in English or French. 
While a job offer is not required in order to be eligible under the Express Entry system, the CRS does award additional points to candidates who have one. It is worth noting that the Government of Canada has a processing standard of six months for permanent residence applications, filed through the Express Entry system. 
Nigerians trooping to Canada
According to the report, Nigeria was the fifth highest country, that migrated into Canada in the month of July 2020, behind India, China, Philippines, and Pakistan. This is an indication, that Nigerians are taking every opportunity possible to move into other countries of the world, perceived to give better opportunities in terms of education, career growth, sufficient earnings, amongst others. 
A recent report published by CEOWorld Magazine, reveals that Canada is the third world's best country to start a career in 2020, which is why many people around the world would troop in numbers, seeking to migrate to the country, while Nigeria on the other hand ranks bottom four, with the likes of Libya, Syria, and Yemen. 
NPF Microfinance Bank: Providing 'friendly' financial services for almost 3 decades
NPF microfinance bank has shown resilience over the years, and this is reflected in its consistent positive performance.
The 'Police is your friend' is a cliché many are familiar with, but most do not know that this friendship extends to financial services. Incorporated as a community bank in 1993, with License No. FC 00200, the Nigerian Police Force (NPF) Microfinance bank has been providing banking services to the Nigerian banking public for almost three decades.  
However, it is one of those stocks that hardly make the headlines, except for landmark events. This friendly microfinance bank is the pick for Nairametrics corporate profile this week.  
READ: CBN releases new capital base, sanctions for Microfinance Banks in new draft guidelines
Incorporation 
NPF Microfinance Bank Plc (Formerly NPF Community Bank Ltd), was incorporated on 19th May, 1993, to provide services such as retail banking, loans and advances, and other allied services to both serving and retired officers and men of Nigeria Police Force, its ancillary institutions, and later on, the general banking public.  
The Bank mission says it is targeted at providing "banking and other permissible financial services to poor and low-income households and micro enterprises," with emphasis on members of the NPF Community. 
It commenced operations on 20th August, 1993 with a single branch in Ikoyi, having obtained a CBN provisional license to operate as a community bank. The bank obtained its full license to operate as a Community Bank on 24th January 2002. Five years later, it converted from its Community Bank status to a Microfinance Bank, following a CBN directive which allowed it to open branches in all the states. It was registered as a Public Limited Company on 13 July, 2006, and received an approval-in-principle to operate as a Microfinance Bank on 10 May 2007. 
NPF microfinance bank obtained the final license on December 4, 2007, but its stocks did not get listed on the main board of the NSE, until December 2010, after 17 years of operations. 
READ: Strong performance from Stanbic IBTC, despite weak retail banking position
Its stock price is considered quite stable, trading within a narrow band, with its price-earnings ratio estimated to be about 9.45 times earnings, slightly higher than the 9.3 times earnings, which is the average PE ratio on the NSE. 
The bank's authorized capital at inception was N500,000.00, made up of 500,000 ordinary shares of N1.00 each. This has grown over the years to its current level of N2 billion, made up of N4 billion ordinary shares of 50k each, of which 2,286,637,766 ordinary shares of 50k each, are issued and fully paid up. 
At a share price of N1.22, the current Market Cap is put at N2.789 billion.  
Branch network has increased to about 35 branches across several states in the country. In August 2019, the bank reaffirmed an earlier decision to embark on another public offer to raise funds for the purpose of incorporating Information Technology to meet customers' needs and branch improvement, and to fund a three-year strategy from 2019 to 2021. 
READ: UBA Plc H1'2020 results, a true reflection of its rightsizing decision? 
Management 
Mr. Akinwunmi M. Lawal has been Managing Director since June 2014, while the Board of Directors has been chaired by Azubuko Joel Udah (Esq.) since 2015. 
Mr. John Kwabe Tizhe and Mr. Francis C. Nelson are Executive Directors; while Mr. Usman Isa Baba, Mr Aminu Saleh Pai, Mr Jibrin G. Gane, Mr. Salihu Argungu Hashimu, Mr. Abdulrahman Satumari, Mr. Dasuki Danbappa Galadanchi, Mrs. Rakiya Edota Shehu, and Mr. Mohammed D. Saeed are Non-Executive Directors. 
Recent financials
Although the NPF microfinance bank may not boast of a large customer base like most of the popular commercial and microfinance banks in the country, the bank has consistently shown favorable financials over the decades. The bank stocks is highly illiquid, but it has consistently and successfully paid dividends for the last 21 years, paying as much as N114.3 million in dividends for 2018.  
The audited results for FY 2018, shows a N300 million growth in gross earnings from N3.6 billion in 2017 to N3.9 billion in 2018, while there was a decline in profit. This decline is partly traceable to the 128.6% increase in marketing expenses from N63 million in 2017 to N144 million in 2018, while Directors' remuneration rose 63%, from N65 million in 2017 to N106 million in 2018. 
READ: Access Bank posts Profit Before Tax of N74.31 billion in H1 2020
Profit before tax fell sharply from N819 million in 2017 to N287 million in 2018, and Profit after tax also dropped from N631 million in 2017 to N195 million in 2018.  For 2019, the Profit Before tax shot up to over N1 billion, while Profit after tax grew to N796.4 million.  
Within the 2018 financial year, customer deposit grew by 14.67% from N9.126 billion to N10.465 billion, while total asset increased from N15.952 billion in 2017 to N17.597 billion in 2018. In comparison, 2019 customer deposits grew further to N11.32 billion, and total assets increased further to N19.58 billion.  
The bank attributed the poor performance in 2018 to the adoption of the IFRS 9, which caused a rise in net impairments, a N700 million growth in operating expenses, as well as a N266.48 million fraud committed by one of its middle management staff in the Sokoto branch. Although N35 million was recovered of the sum, shareholders bore the brunt of the loss, as dividend per share dropped from 17 kobo in 2017 to 5 kobo in 2018.  
READ: Transcorp Hotels to raise N10billion through Rights Issue 
Whatever steps the company took to prevent a repeat of frauds, it was not effective; because 2019 saw an increase in frauds committed by members of its staff. The bank recorded frauds amounting to N2.1 million in four separate incidences, and another N12.26 million ATM electronic fraud. Though some of the money was recovered, over N12 million remained unrecovered at the end of the financial year.   
Conclusion
NPF microfinance bank has shown resilience over the years, and this is reflected in its consistent positive performance. However, it will have to work more on tightening lose ends to prevent cases of fraud and forgeries, which dips into its yearly profits and takes a chunk from shareholders dividends.