Chevron to sack 25% of its workforce in Nigeria
American oil major, Chevron has disclosed that it would be laying off 25% of its workforce in Nigeria.
Chevron Nigeria Limited has announced that it will be reducing its workforce by 25% as it is reviewing its manpower requirements in light of the changing business environment.
The disclosure was made by Chevron Nigeria Limited on Friday, October 2, 2020, in a statement titled 'Chevron Nigeria Limited reviews workforce in accordance with business exigencies'.
The American oil major said it would continue to evaluate opportunities to improve capital efficiency and reduce operating costs.
READ: Chevron concludes gas sale deal with power and gas firms
The General Manager Policy, Government and Public Affairs of Chevron Nigeria Limited, Esimaje Brikinn, said, "The aim is to have a business that is competitive and have an appropriately sized organisation with improved processes. This will increase efficiency and effectiveness, retain value, reduce cost, and generate more revenue for the Federal Government of Nigeria."
According to him, the new organizational structure will, unfortunately, require approximately 25 per cent reduction in the workforce across the various levels of the organisation.
READ: PENGASSAN shuts Chevron's premises over failure to pay workers entitlements 
He said, ''It is important to note that all our employees will retain their employment until the reorganisation process is completed,"
He, however, pointed out that there were no plans to migrate Nigerian jobs outside the country.
Brikinn said, "We have prospects for our company in Nigeria; however, we must make the necessary adjustments in light of the prevailing business climate; and we need everyone's support to get through these tough times stronger, more efficient and more profitable, in order to sustain the business.''
READ: This Nigerian kid emerges Africa's youngest Microsoft specialist 
"We are actively engaging our workforce to ensure they understand why this is being done. We will continue to consistently engage all relevant stakeholders, including the leadership of the employee unions as we continue this process of business optimisation."
This is coming barely a day after Royal Dutch Shell announced plans to cut its workforce by between 7,000 and 9,000 staff globally, which includes Nigeria that is one of its major area of operation. This represents about 11% of its total staff.
READ: Shell to focus on Nigeria, Gulf of Mexico and others as it seeks to cut 40% of costs
The crash in oil prices which was triggered by the coronavirus pandemic has also seen Shell's peers take drastic steps to shore up the balance sheet. BP Plc said in June it planned to cut 10,000 jobs, Chevron Corp. intends to trim 10% to 15% of its global workforce, while Exxon Mobil Corp. is reviewing staffing country by country.
BUA Group awards contract for polypropylene plant in its refinery project
The completion of the project is to help boost Nigeria's capacity to meet the country's increasing demand for petrochemical products.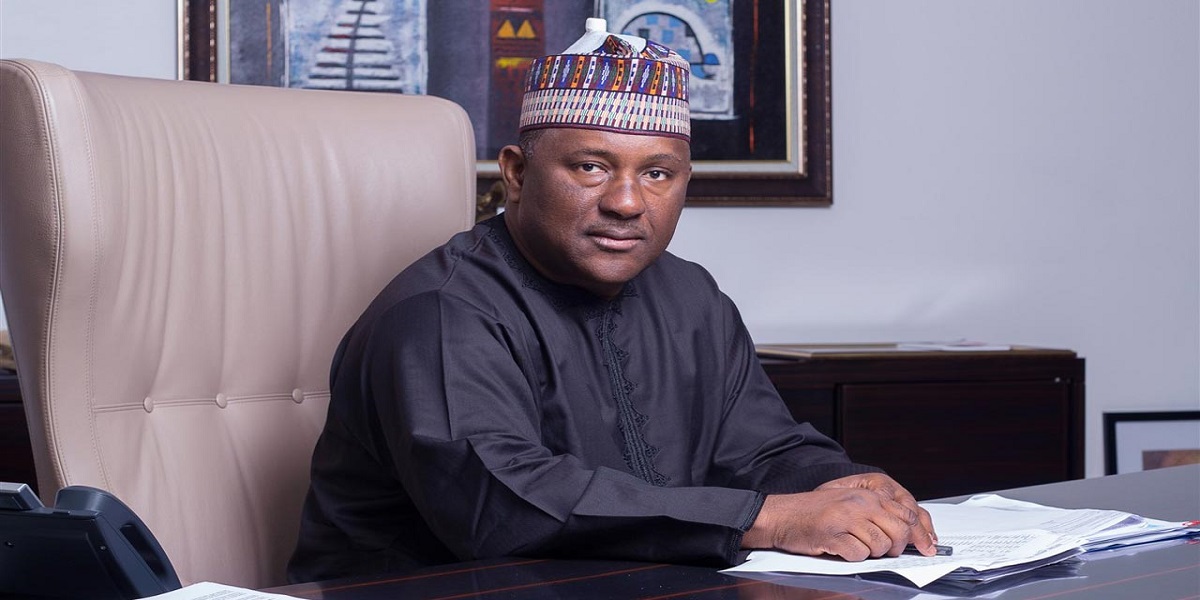 Nigeria's leading indigenous conglomerate, BUA Group has announced that it has signed a contract agreement with Lummus Technology for the establishment of a polypropylene plant in its refinery and petrochemical project.
The completion of the project is to help boost Nigeria's capacity to meet the country's increasing demand for petrochemical products.
The Chairman of BUA Group, Abdul Samad Rabiu, while disclosing the contract agreement, expressed confidence in the capacity and technical expertise of Lummus Technology to deliver a best-in-class project.
READ: BUA says its export-focused sugar project will create jobs and checkmate price hike
What the Chairman of BUA Group is saying
Rabiu in his statement said, "We are pleased to sign this polypropylene contract for our BUA refinery and petrochemicals project with Lummus Technology, a world leader in delivering polypropylene solutions, which will solve the increasing demand for high-performance grade polypropylene in Nigeria, the Gulf of Guinea as well as the Sub-Saharan Africa Region.
"We are confident in the capacity and technical expertise of Lummus Technology to deliver a best-in-class, 285,000 tpy polypropylene unit for our refinery project scheduled to come on stream in 2024.''
READ: Dangote, BUA reconcile over sugar plant dispute after meeting with Ganduje, others
What the President/Chief Executive Officer of Lummus Technology is saying
On his part, the President/Chief Executive Officer of Lummus Technology, Leon de Bruyn, said that he was looking forward to working with BUA refinery on the project.
Leon said, "We look forward to working with BUA Refinery on this critical project and supporting the first Novolen polypropylene unit in Nigeria. Our world-class Novolen technology is well suited to meet Nigeria's increasing demand for the growing petrochemical products market.
It offers a flexible range of industry-leading products for all PP applications, and the industry's lowest overall capital and operational costs while providing customers with high process reliability and flexibility in responding to market needs."
READ: BUA Group, French company announce progress in 200,000 bpd refinery project
What you should know
Lummus Novolen Technology GmbH licenses polypropylene technology and provides related engineering and technical support/advisory services. Novolen also supplies NHP® catalysts for the production of high-performance polypropylene grades in the Novolen process, and NOVOCENE® metallocene catalyst for the production of special polypropylene grades.
How rise in oil prices will impact exchange rate
Oil prices are currently inching closer to $70 per barrel as the positive outlook of a return to global economic recovery swells investor sentiments.
Nigeria, Africa's top oil producer and home to the second-largest reserves on the continent, is expected to benefit from the rise in oil prices in many ways.
Oil prices are currently inching closer to $70 per barrel as the positive outlook of a return to global economic recovery swells investor sentiments.
Historically, there has been a strong positive correlation between crude oil prices and the performance of the Nigerian economy. For example, when oil prices plummeted due to the COVID-19 outbreak and the implementation of lockdown protocols in 2020, the Nigerian government scaled down the budget to align better with the drop in crude oil price.
Now that there is a surge in oil price, we should expect that there would be an increase in government revenue translating to a stirring-up of aggregate demand.
READ: Nigeria records highest trade deficit since 1981
Why oil price is rising
The OPEC+ output restrains, despite the strong recovery of oil consumption, continues to give formidable fitting to bullish sentiments about soaring oil prices.
Oil prices are rising as optimism about a strong rebound in fuel demand in developed countries overshadows concerns of full lockdown to curb covid-19 in India.
Oil (BRENT) has seen a 34.3% increase Year to Date with the oil price at $69.34 showing an increase of +1.15% as of the time of writing this article.
What it means for the exchange rate
Perhaps the greatest benefit of the recent oil price rise is exchange rate stability. Since the crash in oil prices began in late 2019, Nigeria's official currency has faced a barrage of sell pressure as local and foreign investors increase demand for the dollar.
This forced the central bank to curtain demand, implementing various forms of capital controls across the economy. With oil prices on the rise, Nigerians can begin to expect the following:
An increase in government revenue, which also means higher dollar earnings and thus increased FX reserves. Nigeria's FX reserve reportedly stands at $34.7 billion as of Tuesday, May 4th, 2021. Soaring oil prices strengthen the exchange rate and promote economic growth. This effect trickles down to higher reserves held by the CBN meant for stabilization of the currency.
Higher oil prices could also mean a more stable economy thus propelling economic growth. This, in turn, attracts foreign investor dollars or at least retains what we already have and reduces the pressure on demand.
Nigerians have intensified diversifying their currency holdings, keeping less of naira and holding more dollars as they hedge against depreciation. This has kept the pressure on the exchange rate over the last one and a half years. This trend could reverse if oil prices continue their steady rise.
READ: Dangote: Cement price from our factories is between N2,450 and N2,510 per bag, VAT inclusive
The implication? The parallel market exchange rate might appreciate closer to the NAFEX rate if this trend continues.
Hence, it is safe to presume that as the world resume business and travel activities, the demand for Black Gold will continue to increase, and with supply held steady by OPEC+ we can speculate that this is enough catalyst to relieve the pressure of FX demand and increase our foreign reserves thereby propelling growth.
However, the inclusivity of this growth may still be in question.