Exclusive: Best bank in Nigeria judging by the numbers 
Using several well-known metrics, we track Banking sector performance.
The Nigerian Banking sector is one of the most competitive sectors in the Nigerian economy and perhaps the most profitable. Despite having about 23 deposit money banks in the country, only a dozen are listed on the Nigerian Stock Exchange (NSE).
At Nairametrics, we track Banking sector performance regularly, using several well-known metrics. Most of the data can be found in the financial statements of the banks within our repository of reports. While we track all banks, the following banks are included in our universe of measuring financial performance. They are Access Bank, GT Bank, Fidelity Bank, FCMB, Sterling Bank, FBNH, Union Bank, Zenith Bank, UBA, Stanbic IBTC and Wema Bank.
In this report, we take a cursory look at the performance of listed banks in Nigeria based on six (6) metrics, these include Total Assets, Net Assets, Total Deposits, Profit After Tax, Return on Equity and Return on Total Assets.
READ ALSO: Report identifies banks expected to raise equity after COVID-19 flattens
Best Banks by Total Assets
In this case, banking assets include equity plus bank deposits. According to the data, 11 of the listed banks reported a combined total asset of N45.4 trillion as at the second quarter of 2020.
This represents a 7.1% rise from total assets of N42.4 trillion as at June 2019. Growth in Total Assets is indicative of how strong our financial institutions are, particularly banks.
So, who are the leaders?
First Position – Access Bank N7.76 trillion
Second Position– Zenith Bank – N7.58 trillion
Third Position – FBNH N7.13 trillion
Fourth Position – UBA N6.78 trillion
Upshots – Access Bank has maintained the number one position since 2019 after overtaking Zenith Bank following its merger with Diamond bank. Compared with the previous corresponding year, the assets of these banks dipped; with Zenith recording the highest growth representing 28.50 % from N5.89 trillion to N7.58 trillion, and FBHN also grew its assets by 28%. It is also important to note that the assets of these four banks make up more than half the entire total assets in the Banking sector. Suffice to say these are indeed big banks.
READ: Zenith Bank's Profit After Tax in H1,2020 rises by 16.8% to N103.8 billion
Net Assets
Banks' net assets represent the total equity or shareholders' funds of all the banks on our list. It includes the bank's share capital, reserves, and its retained earnings in a period. The net asset is a very strong metric for measuring how strong banks are and it is also used by the CBN in assessing the Banking sector's ability to withstand credit losses.
We observed that at the end of Q2 2020, bank net assets rose from N4.1 trillion at the end of June 2019 to N4.9 trillion in June 2020. This presents an 18.7% rise.
The top 4 by Net Assets
First Position – Zenith Bank, N998.9 billion
Second Position – GT Bank, N720.9 billion
Third Position – FBNH, N704.0 billion
Fourth Position – Access Bank, N670.3 billion
Upshots: We noticed a sharp rise in in the Net Assets of both FBNH (26%) and Zenith (20.7%). Year on Year, GT Bank also grew its net assets by 19.6%.
READ: Access Bank posts Profit Before Tax of N74.31 billion in H1 2020
Customer Deposits
Customer deposits are perhaps one of the most competitive banks' performance metrics to track. The more deposits a bank has the more money it can make. In a country where a lot of cash remains outside the banking system, how well a bank can mobilize deposits from its customers shows how well it can compete in a very aggressive market.
Analysis of the data collected showed that total banks' deposits increased from N22.2 trillion in the corresponding quarter of 2019 to N27.6 trillion in the second quarter of 2020. This implies a 9.4% increase.
Top banks based on customer deposits
First Position – Zenith Bank, N4.9 trillion
Second Position – UBA, N4.8 trillion
Third Position – Access Bank, N4.6 trillion
Fourth Position – FBNH. N4.3 trillion
Upshots: Compared with the corresponding previous quarter, UBA's total deposits rose sharply by 36.75% to N4.8 trillion in the second quarter of 2020. Zenith also increased by 29% and FBNH by 22% in the same period.
READ: Jim Ovia: From a clerk to founder of Nigeria's most profitable bank
Profits After Tax
Corporate Profits are often viewed positively or negatively depending on how you view the impact of capitalism. For banks, it can attract scrutiny if it comes at the expense of small businesses or the wider economy. The banks considered reported a total profit after tax of N436.9 billion at the end of June 2019. This compared to N415.5 billion recorded in June 2020 indicates a 5% decline.
Though banks have often been criticized for reporting fat profits at the expense of the wider economy, it is better off having profitable banks than unprofitable ones. The more profitable banks are (consistently) over time, the more robust they are to support economic growth.
READ: Innocent Chukwuma: From selling spare parts to manufacturing an indigenous automobile brand
Banks that declared the most profits.
First Position – Zenith Bank, N103.8 billion.
Second Position – GT Bank, N94.2 billion
Third Position – Access Bank, N61 billion.
Fourth Position – FBNH – N49.4 billion
Upshots – Zenith Bank and GT Bank appear to be in a world of their own as their reported profits are significantly higher than their closest rival. In the second quarter of 2020, the gap between the profits of both were close; with N103.8 billion in profits for Zenith Bank and N94.2 billion for Zenith Bank.
In terms of the most improved bank based on profitability growth year on year, the winner goes to FBNH Bank with a 55.95% rise in profits to N49.4 billion from N31. billion. In a period where the profits of a majority of the banks considered dipped, Stanbic IBTC managed to grow its profit 24.7%.
READ: FUGAZ; Nigerian banks considered too big to fail
Return on Equity
This is another important metric used in assessing how well a bank has performed in terms of returns to shareholders. We consider this the most important in terms of performance and efficiency. You can post the largest profits but just like any regular investment you want to know what that translates to in terms of return on equity capital.
How have they performed?
First Position – Stanbic IBTC, 13.4%
Second Position – GT Bank, 13%
Third Position – Zenith Bank, 10.5%
Fourth Position – Access Bank, 9.1%.
Upshots – Compared to the corresponding period in the previous year, Stanbic IBTC (13.7) replaced GTB (16.4) at the top spot. However, Zenith Bank (10.8%) and Access Bank maintained their position, compared to the previous period.
Return on Assets
This measures how well a bank is sweating its assets to generate profits. It is one thing for a bank to have all the assets in its balance sheet but is it providing returns to all providers of capital? We like this metric at Nairametrics because it tells us how well a bank is able to run efficiently using all the resources at its disposal to generate profits for its shareholders.
Best Banks based on ROA
First Position – GT Bank, 2.1%
Second Position – Stanbic IBTC 1.4%
Third Position – Zenith bank, 1.3%
Fourth Position – Access, 0.7%
Upshots – Just like they impressed with ROE, and only second to Stanbic IBTC, GT Bank is the best bank based in terms of Return on Assets, with 2.1% and Stanbic IBTC, with 1.4%. These ratios show that these banks are well-run. However, compared with the previous corresponding period, the ratios indicated that the ROA of these banks declined.  
Download the Nairametrics News App
Although these computations mirror the performance of the banks, the question regarding the overall best bank for the second quarter of 2020 may be judged by readers in line with the information provided in this report.
CBN grants Greenwich Trust Limited operational license for merchant banking
CBN has upscaled Greenwich Trust Limited to the status of a merchant bank.
The Central Bank of Nigeria (CBN) has upscaled Greenwich Trust Limited and granted it, operational license for merchant banking in the country.
According to an official statement released by the firm, the entity would be known as Greenwich Merchant Bank Limited. This license allows Greenwich Merchant Bank to upscale and offer such diverse services as corporate banking, investment banking, financial advisory services, securities dealing, treasury wealth and asset management, etc., making it possible to provide increased value to stakeholders beyond its previous scope.
Explore the Nairametrics Research Website for Economic and Financial Data
Recall that the minimum capital requirements for establishing a merchant bank according to Merchant Banking Licensing Regulations in 2010 are N15 billion
(READ MORE: CBN debits banks N216.1 billion for CRR compliance)
With the addition of Greenwich Merchant Bank, Nigeria now has six merchant banks. The others are; FBN Quest, Coronation Merchant Bank, DSH Merchant Bank, Nova Merchant Bank and Rand Merchant Bank.
About Greenwich Trust Limited
Greenwich Trust Limited is an investment banking firm duly registered with relevant authorities such as the Nigerian Securities and Exchange Commission (SEC). It is a diversified firm with subsidiaries such as Asset management, GTL Properties, GTL Securities Limited, Cedar Express Limited and Meyer Plc.
AIICO Insurance to boost property, technology with proceeds from right issue
Right issue will increase the capital base of the firm from N11.6 billion to N15.1 billion.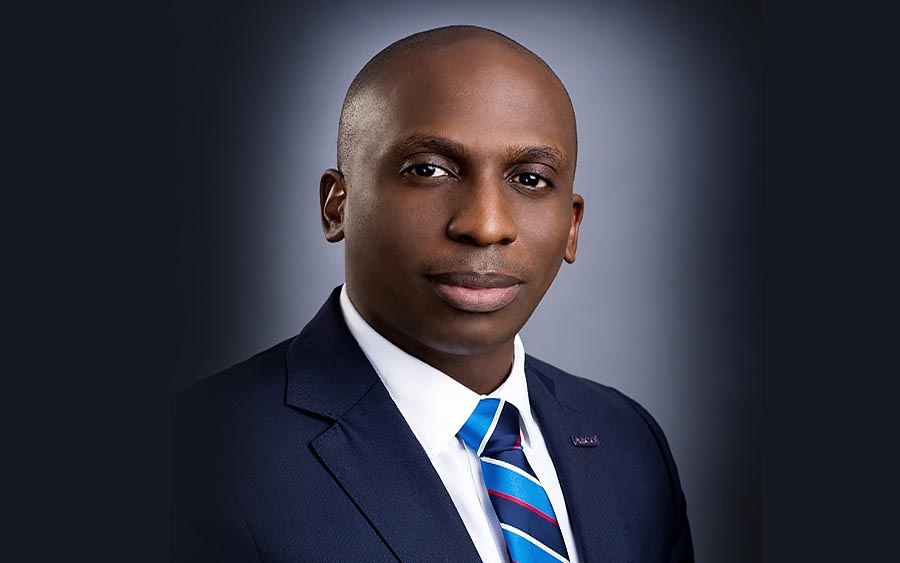 AIICO Insurance Plc, to invest the proceeds of its on-going right issue on its property, plant, equipment and technology.
While 61.2% of the proceeds are planned to be invested in property, plant and equipment to be completed Q4 2024, 38.8% are expected to be invested in technology to ne completed Q2 2023.
This was disclosed by Chief Executive Officer, AIICO Insurance Plc, Mr. Babatunde Fajemirokun during a virtual Facts Behind the Issue on Friday.
According to him, the issue, which is between September 2, 2020, and October 7, 2020, worth a total of N3.5 billion, will be offered on the basis of 5 new ordinary shares for every 13 ordinary shares held at the close of business on Monday 15th June, 2020. 
On the rationale for the right issue, Fajemirokun, remarked that NAICOM increased the regulatory capital requirements for the insurance industry, increasing the composite players to the tune of N18 billion by 2021.
He said, "If successfully implemented, the right issue will increase the capital base of the firm from N11.6 billion to N15.1 billion."
He also expressed intent in capitalizing some of the firm's retained earnings. 
Speaking further, Fajemirokun remarked that the offering of the right issue will ensure networking and infrastructural upgrade, while empowering the firm to underwrite big-ticket transactions, especially in oil and gas industries.
Key highlights 
The right issue size is worth N3,486,216,763.20

 

The number of shares is 4,357,770,954

 

The price is N0.80 (representing a discount of 25.2% as of the qualification date)

5 new shares will be issued for every 13 shares held

as of C.O.B, June 15th, 2020

The issue period will be between September 2, 2020 and October 7, 2020

 

61.2% of the proceeds from the right issue will be invested in Property, Plant and equipment to be

completed by Q4, 2024

 

38.8% of the proceeds from the right issue will be invested in technology, to be completed by Q2, 2023

 
Over the years, AIICO has evolved from an insurance agency to a leading diversified non-banking financial institution in Nigeria providing life, health and general insurance, as well as investment management.
 About AIICO Insurance Plc 
AIICO Insurance Plc was established in 1963 with a large Life and Non-life business, and complimentary focus on Asset Management, Health and Pension. Its market capitalization pre-issue is N9,064,163,584.00.
In 2019, AIICO Insurance Plc recorded 78% revenue from the Life business, 17% from Non-life business. On profit side, Life business contributed 91%, Asset Management contributed about 9%. It currently has 22 branches and 3 retail outlets across the federation. 
CBN to hold MPC meeting next week
The CBN's highest monetary policy decision-making body, the MPC is set to hold its meeting.
The Monetary Policy Committee (MPC) of the Central Bank of Nigeria (CBN) is set to convene next week for its periodic meeting.
The notice of the meeting, which was released by the apex bank on its website, stated that the 275th meeting of the MPC is scheduled to hold on next Monday, September 21 and Tuesday, September 22, 2020, at CBN Headquarters, Abuja.
READ: UBA Plc H1'2020 results, a true reflection of its rightsizing decision?
The MPC meeting: Basically, the MPC is the CBN's highest monetary policy decision-making body. It comprises the governor of the Bank who is the chairman, the four deputy governors of the Bank, two members of the board of directors of the Bank, three members appointed by the president, and two members appointed by the governor.
The MPC sets monetary policies for banks in the country through decisions on the Monetary Policy Rate (MPR), Cash Reserve Ratio (CRR) and Liquidity ratio. These variables determine the quantum of funds that the banks have at their disposal to lend.
The MPR is the rate at which the CBN lends to banks. This, in turn, determines the interest rate that banks charge members of the public.
READ: President Buhari approves N13.3 billion for Community Policing in Nigeria
Decisions at the last meeting
The Central Bank's MPC meeting was last held in August 2020, where all key rates were left unchanged. Basically, the MPR was kept at 12.5%, while other parameters such as Cash Reserve Ratio (CRR) at 27.5%, Liquidity ratio at 30%, and asymmetric corridor remained unchanged.
Emefiele explained that eight members of the committee voted in favour of holding the MPR, while two members wanted it reduced.
READ: CBN debits banks another N459.7 billion for failure to meet CRR target
According to the MPC, the decision to hold all rates constant was largely driven by the effect of the outbreak of COVID-19 that has largely disrupted the global economy.