Malabu Scandal: Netherland, Switzerland to send $200 million to Nigeria
Italian prosecutors claim that nearly $1.1 billion was stolen by Nigerian politicians.
Nigeria's Minister of Justice, Justice Abubakar Malami, says that the Dutch and Swiss governments are expected to send the sum of $200 million from the OPL 245 Malabu Oil deal to Nigeria.
The Minister announced this in Abuja during an interactive session on capacity with members of the Judiciary in Abuja on Tuesday.
The Minister said the recovered loot was paid into federal government treasuries for the development of critical infrastructure in the nation like the second Niger Bridge and the Lagos Ibadan Expressway. He also added that the whistleblower programme has recovered over N685 million in the past year while forfeited vessels and trucks recovered N500 million for the government within the same period.
READ MORE: Magu probe: New facts suggest case is about re-looting of previously stolen funds
The backstory: Multinational oil companies, Eni and Shell, paid $1.3 billion in 2011 to acquire OPL 245 offshore field. The payment was to a company called Malabu, which was owned by Nigeria's former Oil Minister Dan Etete. However, Italian prosecutors claim that most of the payments were kickbacks to Nigerian government officials.
Italian prosecutors also claim that nearly $1.1 billion was stolen by Nigerian politicians and middlemen with Dan Etete keeping half. Italian courts said the oil companies paid the money knowing most of it would go as kickbacks.
READ ALSO: Unclaimed dividend stands at N158.44 billion, over N100 billion from unclaimed shares
Prosecutors have, therefore, called for an 8-year prison sentence for former Eni CEO, Paolo Scaroni. Both companies have been fined $1.04 million and prosecutors seek the confiscation of $1.092 billion from the defendants of the case.
Real estate firms that offer affordable housing in Lagos
A major strategy they use to attract the middle and low-income class of the market is that they have flexible payment plans that suit every lifestyles.
It is almost impossible for every potential and existing homeowner to miss the screaming billboards, flyers, sales agents, and other aggressive marketing tools of real estate firms in Lagos.
They usually attract attention by listing how their offerings are better than others, and why their houses are the best for their prospective clients. A major strategy they use to attract the middle and low-income class of the market is their flexible payment plans that suit every lifestyle.
Their target locations are within the Lekki-Epe corridor, Ibeju-Lekki, Magodo, and Badagry, among others.
Let's take a look at some of the firms and their offerings:
---
Green Park 
Green Park offers a down payment as low as N500,000 and a monthly instalment of N100,000.
The company, which is the investment arm of Lagos State Government, offers a range of house types from semi-detached, to terrace, three-bedroom, two-bedroom, and studio apartments.
It promises, "Guaranteed 6% mortgage with the National Housing Funds. Bigger rooms and spaces compared to any estate in its category."
---
Lekki Garden
Lekki Gardens has a lot of real estate structures such as luxurious apartments, duplexes, detached homes, and commercial centres. The company is keen on maintenance in order to keep up the standards of the estate.
The real estate firm sells a 4-Bedroom terrace duplex for N32 million (asking price) at its Lekki Gardens Estate Phase 3, by Lagos Business School.
Features:
Serviced estate
Coordinated security
Serene environment
Good neighbourhood
Houses in the estate are mostly 3-4 bedroom terraces and were initially sold for ₦13.5 million (regular terraces) and ₦14.5 million (corner piece).
---
RevolutionPlus
Its Flourish Residences in Sangotedo are positioned strategically on Monastery Road, directly opposite Lagos State Jubilee Homes. The estate is also surrounded by many other gated estates and has the popular Shoprite mall right on the same road.
While its 3 bedroom luxury flat with maid's quarters goes for an outright price N28 million, the 4 bedroom semi-detached terrace duplex goes for an outright N40 million.
Also, the company's Royal Haven Garden, Agbowa-Ikorodu, is located close to the approved 4th Mainland Bridge, linking Ikorodu to Lekki/Ajah axis.
Features:
2 Bedroom Bungalow (Carcass)
Outright Price: N9 million
4 Bedroom Bungalow (Finished)
Outright Price: 9 million
3 Bedroom Bungalow (Carcass)
Outright Price: 10.5 million
3 Bedroom Bungalow (Finished)
Outright Price: 10.5 million
Mixta Africa
Beechwood Park Phase 2 by Mixta Africa is located along the Lekki- Epe expressway and boasts of amenities such as on-site laundromats, recreational centres, easy access to financial institutions, reliable healthcare, good schools, and shopping malls.
The company's plan 1 expects clients to make an outright payment with a 5% discount on price at N22 million.
In plan 2, which has an 18-month payment plan, clients are expected to make a 20% initial deposit and pay the balance over 18 months. The total cost is N31.69 million (for a 3 bedroom home).
Bottomline
The instalment payment plans offered by many of these real estate firms are making homeownership more affordable and accessible, particularly to individuals in the middle class.
Lagos State inaugurates 9-member committee to boost Entertainment & Tourism
The Lagos State Government inaugurated a Committee Chaired by Veteran actor, Richard Mofe-Damijo, to boost tourism and entertainment in the state.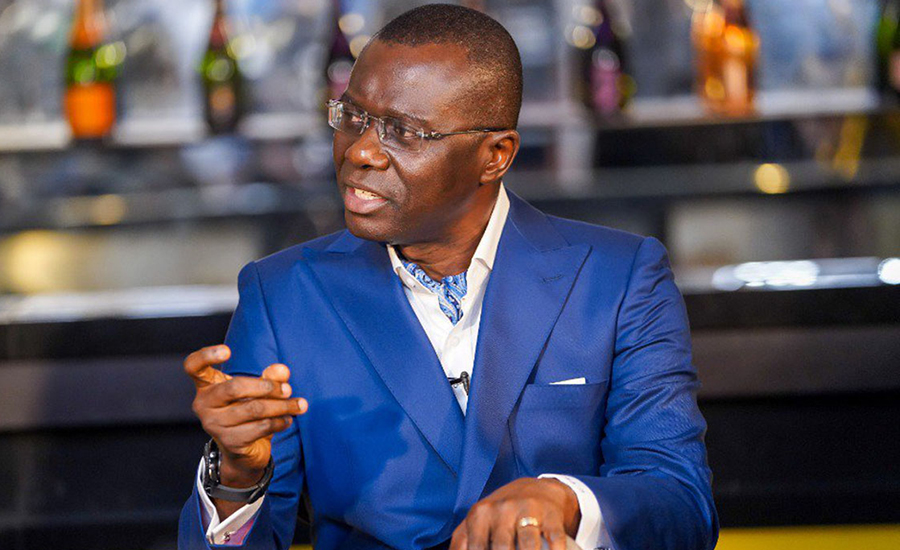 The Lagos State Government inaugurated a Committee Chaired by veteran actor, Richard Mofe-Damijo, to boost tourism and entertainment in the state.
The Committee was inaugurated by Lagos State Governor, Babajide Sanwo-Olu on Wednesday at the Lagos House in Marina, citing that intervention and schemes by the state Committee will boost and fund the sector most affected by the pandemic.
Veteran Nollywood actor, Richard Mofe-Damijo, is the Chairman of the nine-member committee. Other entertainment sector members of the Committee include Tunde Kelani, Mo Abudu, Kunle Afolayan, Peace Anyim-Osigwe; while government representatives in the Committee are Adebukola Agbaminoja, Ferdinand Tinubu, Taju Olajumoke and Mrs Funke Avoseh.
What the State Government said
"The scheme is to support creative ideas of movie and entertainment producers, who are constrained by funds to bring their concepts into reality. Applicants are to be supported with funding based on the financial plans of their projects, the grant may be as much as N40 million for each beneficiary.
This is a signpost of all pockets of intervention we have created for the development of creativity and the tourism sector. This is with the belief that we can further raise the status of our creative output and commercialise the returns to a level where it can compete with Hollywood and Bollywood.
We realised most of our film production experts and directors face a lot of funding impediments. We are intervening to close this gap and bring credible veterans who have the knowledge and have demonstrated capacity in the industry to drive this project," Sanwo-Olu said.
The Governor added that the State carefully selected five key practitioners in the industry to lead, to be supported by four government officials to limit bureaucracy for the committee to achieve its objectives.
He said the state wants to create entertainment and tourism business leaders who will use their creativity to enhance the market share of the sector.
"We want to support industry practitioners to raise capacity, support development of local content and discourage the action of taking proceeds from the industry out of the country, thereby denying local practitioners the benefits of their talents," the Governor said.
What you should know
Recall Nairametrics reported last year that the Lagos State Governor, Babajide Sanwo-Olu, announced the approval of a N1 billion seed capital for investment in the tourism and hospitality sector in the state. The N1 billion seed capital is to help drive new growth in that sector.