Nigerian banks have written off N1.9 trillion impaired loans in past 4 years
The COVID-19 pandemic has presented a new threat to Nigerian banks.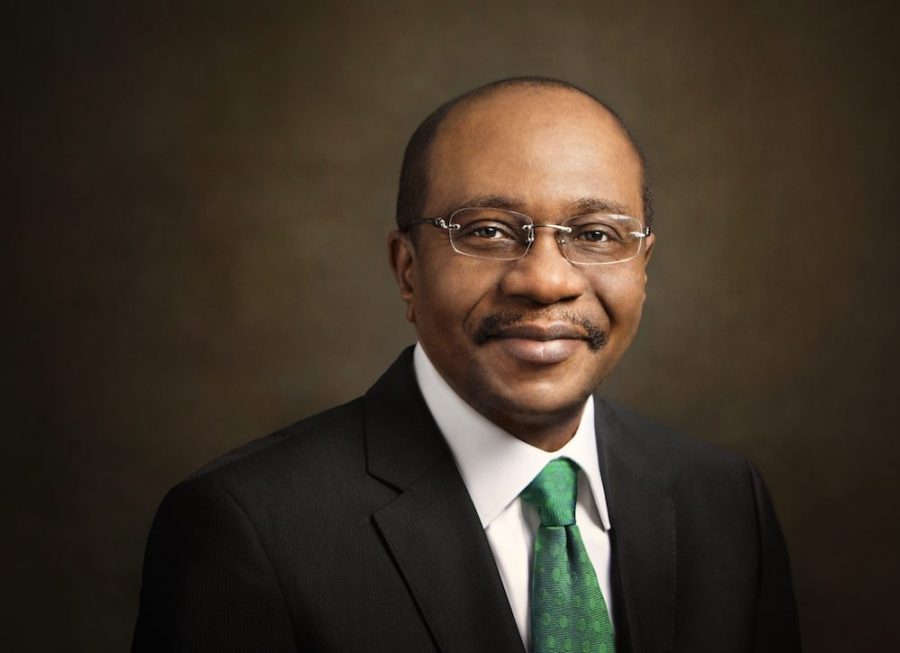 Agusto & Co said in its recently published 2020 Banking Industry Report that commercial banks in the country have collectively written off about N1.9 trillion worth of impaired loans between the 2015/2016 recession and now.
Highlights of the report, which was seen on Agusto's website, noted that Nigeria's weak macroeconomic climate was a major contributing factor to the loan write-offs. Also, the 2019 introduction of IFRS 9 accounting standard played a major part. Part of the report said:
"In the last four years, following the 2015/2016 recession, the Nigerian banking industry has written off a minimum of ₦1.9 trillion of impaired loans from its loan portfolio. This volume of write-offs has been driven by the weak macroeconomic climate and the introduction of the IFRS 9 accounting standard in 2019."
READ ALSO: Fitch says Nigerian banks have a risk indicator of 12.14, explains why
What this means
The COVID-19 pandemic has presented another serious threat that could significantly affect banks' asset quality in the long-run. As you may well know, different sectors of the economy have so far been negatively impacted by the pandemic. And banks are significantly exposed to most of these sectors, including oil and gas, hospitality, and aviation. There is, therefore, the risk of more loans going bad.
In the meantime, the Central Bank of Nigeria had permitted banks to offer loan forbearance to some of their customers. This will ensure that loans can be restructured for customers in sectors of the economy that have been particularly hit hard by the pandemic. The Agusto report noted that this would help moderate the expected asset quality deterioration.
READ MORE: FG rolls out N2.3 trillion survival funds for MSMEs; see criteria 
"In the wake of the unprecedented COVID 19 pandemic, the Industry's asset quality is further threatened given significant exposures to vulnerable sectors. The Central Bank of Nigeria (CBN) has granted palliatives to banks in form of permitted loan restructurings to certain sectors that have been severely affected by the pandemic and we expect this to moderate the anticipated level of asset quality deterioration in the short term," another part of the report said.
READ: COVID-19 to weaken Nigerian banks' assets in 2020- Report
The backstory
During last week's MPC meeting of the Central Bank of Nigeria, Governor Godwin Emefiele disclosed that about 22 commercial banks have so far restructured N7.8 trillion worth of loans (or 41%), out of a total of N19.9 trillion, for some 35,640 customers. As Emefiele explained, it would be preferable to restructure up to 65% of loans instead of allowing such loans to go bad.
CBN says revised new cheque book to become fully operational from April 1, 2021
The CN has announced plans to discontinue the use of old cheque books with effect from March 31, 2021.
The Central Bank of Nigeria (CBN) has in a circular to all Deposit Money Banks (DMBs), accredited Cheque Printers/Personalisers, and the Nigeria Interbank Settlement System (NIBSS), stated that the revised cheque book will become fully operational from April 1, 2021.
The apex bank has directed all DMBs to enlighten their customers on the revised cheque book, introduced across all banks as full enforcement of its usage will commence on the stated date.
READ: CBN reviews minimum interest rates on savings deposit to 1.25%
The disclosure is contained in a circular that was issued by the CBN and signed by its Director Banking Services, Mr Sam Okojere.
The CBN in the circular noted that the clarification became necessary as some stakeholders had been interpreting the circular differently from the intended purpose.
READ: CBN moves to ring-fence Disco collections
The CBN in the circular stated, ''Please refer to our circular dated 9th December, 2020, referenced BKS/DIR/CIR/GEN/02/042 on the above subject.
It has come to our notice that some stakeholders interpret the circular differently from the intended purpose. Consequently, it has become imperative for the CBN to issue the following clarifications;
The parallel run, in which old and new cheques are allowed to co-exist, will end on 31st March 2021, and thus only new cheques would be allowed in the clearing system from 1st April 2021.
Full enforcement of the second edition of the Nigeria Cheque Standard (NCS) and Nigeria Cheque Printers Accreditation Scheme (NICPAS) Version 2.0 will commence April 1, 2021 and the NCS/NICPAS 2.0. Sanction grid will be fully operational on April 1, 2021.
All deposit money banks are (therefore) directed to actively enlighten their customers and ensure necessary provisions are put in place for a smooth migration to the New standard.
The extension of full implementation date from Jan. 1 to April 1, 2021 is due to outbreak of the Covid-19 pandemic and the impact it had on the Nigeria Cheque Standard (NCS) and Nigeria Cheque Printers Accreditation Scheme (NICPAS) Version. 2.
READ: CBN grants approval for banks to debit accounts of loan defaulters 
What you should know
It can be recalled that in an earlier circular issued on the revised cheque book, the CBN had put the cut-off date for the parallel run of the old and new cheques at August 31, 2020.
This was further extended to December 31, 2020, with only new cheques intended to be allowed in the clearing system from January 1, 2021, due to the outbreak of the coronavirus pandemic and the impact it had on the project.
This further adjustment of the deadline gives room for more sensitization by the deposit money banks to their customers, taking into consideration the disruptions that have happened in the economy.
READ: CBN temporarily suspends cheque clearing during Coronavirus lockdown
Interest rates will remain low until the end of H1 2021 – Meristem Securities
Meristem Securities has argued that interest rates will remain low until, at least, the end of H1 2021.
Meristem Securities has asserted that interest rates will remain low until, at least, the end of H1 2021.
This statement was made at the recently held webinar on Global Economy and Outlook, which the company themed: Bracing for a Different Future.
Although the company acknowledged that there is mounting pressure for upward movement in yields from several stakeholders, it appears the company concurs nothing concrete is in sight.
This line of reasoning seems to have influenced their decision to advise investors to move away from Treasury instruments.
What they are saying

Meristem advises that:
"Buy and hold strategy investors seeking to generate above average returns should move away from risk free Treasury instruments and focus on investment grade commercial papers and bonds which satisfy investment objectives."
"Active traders with higher risk appetite are advised to focus on high-yield short duration instruments, which would be re-invested into a higher yield environment should rate reversals occur."
The advice regarding shunning Treasury instruments appears to be in order, considering that treasury bill rate has been declining, with the latest figure — November 2020 — 0.03% as per the CBN monthly interest rate data.
Further checks from the Debt Management Office website, indicates that the latest figures for Eurobonds and Diaspora bond fall short of the fixed yield at issue for all the different categories of bonds in issue.
What you should know
Latest figures from the CBN's monthly interest rate indicate that:
Treasury bill rate has been on a steady decline for six months, down to 0.03% since the last rise (2.47%) in May 2020.
Fixed deposit rates (one, three, six and twelve months) have also been declining – the latest figures for these indicate that in November 2020, one-month deposit rate was 1.92%, 2.9% for three months, 2.84% for six months, and 4.89% for 12 months.
Compared with the corresponding period in 2019, the figures indicate that these rates fell by 75%, 66%, 71% and 49% respectively.
CBN issues framework for QR payments
CBN has issued a framework that would guide Quick response (QR) code payments in Nigeria.
The Central Bank of Nigeria has issued the framework that would guide Quick Response (QR) Code Payments in Nigeria.
This is a proactive move by the Apex bank towards ensuring the safety and stability of the Nigerian Financial System, as well as promoting the use and adoption of electronic payments and foster innovation in the payments system.
READ: Over 1 million people took loans from banks below 20% interest rate in 1 year- CBN
Quick Response (QR) Codes are matrix barcodes representing information presented as square grids, made up of black squares against a contrasting background that can be scanned by an imaging device, processed and transmitted by appropriate technology.
The codes are used to present, capture and transmit payments information across payments infrastructure and further enable the mobile channel to facilitate payments and present another avenue for promoting electronic payments for micro and small enterprises.
READ: Binance offers DeFi coders $100,000; DeFi market value hits $8 billion
What you should know
Quick Response (QR) codes are two-dimensional bar codes. QR code payments allow merchants to receive payments from customers simply by scanning generated QR codes using a smartphone camera. The QR code payments carry the purchase transaction information to the mobile device of the buyer/customer.
Making payments via QR codes is very secure. It is because the QR code is nothing but just a tool that is used to exchange information. Any data which is transferred via QR codes is encrypted, thus making the payment secure.
The Participants in QR Code Payment in Nigeria include Merchants, Customers, Issuers (Banks, MMOs and Other Financial Institutions), Acquirers (Banks, MMOs and Other Financial Institutions) and Payments Service Providers.
QR payments are increasingly becoming a popular means of payments in Nigeria, and some industry players would see the framework as a perfect way of regulating the sector.
QR codes are capable of storing lots of data. But no matter how much they contain, when scanned, the QR code should allow the user to access information instantly. It can be used for payments, sharing contacts and Wi-Fi passwords and lots more.
The popular and common argument is that since POS machines are expensive, cheaper options such as QR scanners should be pushed forward to local traders.
READ: Telecoms, FSI to hugely boost Nigerian Economy in 2021 – CWG's Business Director