Fitch says Nigerian banks have a risk indicator of 12.14, explains why
The report shows that Nigeria's banking industry remains one of the most systematically fragile in the world.
A new report by Fitch Solutions titled "Nigeria: Banking & Financial Services Report Q3 2020" has revealed that the Banking Industry Risk Indicator (BIRI) in Nigeria stands at a score of 12.14 out of 100.
According to the report, the 12.14 BIRI score is indicative of high risk due to weak economic growth dating back to the 2016 recession. Other factors responsible for the poor score include declining oil revenue, an unfavourable regulatory environment, and a generally poor standard of living of most Nigerians.
The poor BIRI score also demonstrates that the Nigerian banking sector is still one of the "most systematically fragile" out of all the other banking sectors that were sampled in the report. Fitch Solutions also noted that this situation poses significant risks to Nigeria's macro-financial stability. Part of the report said:
"Nigeria's BIRI scores show that its banking sector remains one of the most systematically fragile of the 121 banking sectors that we assess as part of our BIRI universe, posing significant risks to macro-financial stability in the country. The structural backdrop of the banking sector has improved somewhat, with the BIRI having risen from 0.00 in Q417 to 12.14 in Q120. However, the latest score remains below the historical average of 21.72. Nigeria currently sits at 117th place out of the 121 countries that are captured in our rankings."
READ MORE: AfCFTA: Nigeria's financial footprints to be extended across Africa – Osinbajo 
Meanwhile, despite the poor BIRI score and an expected setback in 2020 due to COVID-19, the report noted that there is a bright future ahead for the Nigerian banking industry. According to the report, there will be a total banking asset growth of 5.3% to N41.9 trillion in 2020. In the medium term, Fitch Solutions forecasts a 10.9% growth to N56.9 trillion.
Nigeria's top five banks — First Bank, UBA, GTBank, Access Bank, and Zenith Bank (FUGAZ) — are also expected to remain financially sound. Note that these banks account for half of Nigeria's banking sector assets.
READ ALSO: Nigeria's top 10 agricultural exports attract N206.16 billion in 9-month
Note, however, that the anticipated recovery in the banking sector is highly dependent on how quickly the Nigerian economy begins to recover latest by Q4 2020. And even though mergers in the
"Our outlook for the growth of the Nigerian banking and financial services sector over the coming years – aside from a temporary slowdown in 2020 – is brightening as strengthening financial services sector regulations and softening liquidity constraints ensure that the sector as a whole remains stable. Despite significant pressure from non-performing loans since 2016, the systemically important top five banks, which together account for more than half of total banking sector assets, are financially sound, and we expect a broad continuation of sector rebalancing in line with the economic recovery, provided the economy begins to recover in Q420, in line with our central forecast.
Perform advanced financial calculations on Nairametrics
"Consolidation through mergers is working to create the potential for financially stronger banks that can meet stricter capital adequacy requirements. On the downside, high inflation, lower oil prices and the expected economic contraction due to the effects of Covid-19 at a time when trade relations between the US and China continue to deteriorate sharply, will be a headwind to Nigerian banking and financial services sector development in the near term."
CBN to drive implementation of zero balance account opening in banks
The CBN has urged the DMBs to allow zero balance for the opening of new accounts.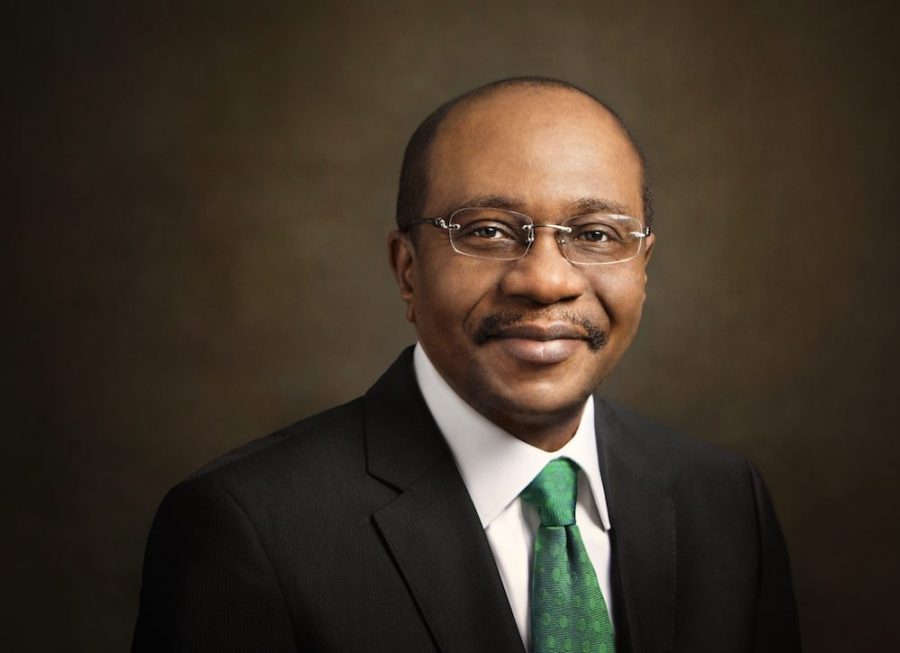 The Central Bank of Nigeria (CBN) has urged the Deposit Money Banks (DMBs) to allow zero balance for the opening of new accounts, as part of the efforts to promote greater financial inclusion across the country.
In addition, the banks are also expected to simplify their account opening processes, while adhering to Know-Your-Customer (KYC) requirements in the push towards financial inclusion.
READ: This is where PSB, CBN got it all wrong
READ: CRR: Banks suffer N917.5 billion debits in latest CBN action
This disclosure was made in the Monetary, Credit, Foreign Trade and Exchange Policy Guidelines for 2020/2021 fiscal year, which was issued by the Central Bank of Nigeria (CBN).
While stating that these measures are part of the efforts to encourage banks to intensify deposit mobilization during the 2020/2021 fiscal years, the apex bank also encouraged banks to develop new products that would provide greater access to credit.
READ: Nigeria @ 60: The Banking Sector and the Nigerian economy 
A part of the report reads, "As part of its effort towards promoting greater financial inclusion in the country, the bank shall continue to encourage banks to intensify deposit mobilization during the 2020/2021 fiscal years. Accordingly, banks shall allow zero balances for opening new bank accounts and simplify their account opening processes, while adhering to Know-Your-Customer requirements.
READ: Lagos Rail Mass Transit: House of Assembly approves N153 billion for construction
"Banks are also encouraged to develop new products that would provide greater access to credit."
In addition, the apex bank said that the Shared Agency Network Expansion Facility (SANEF), which was established to enhance the provision of financial services access points in under-served and unserved locations and drive financial inclusion through agent banking, would continue in the 2020/2021 fiscal years.
READ: CBN launches framework for advancing women's financial inclusion in Nigeria
It states that banks, mobile money operators, and super-agents would continue to render returns in the prescribed formats and frequency to the CBN.
CRR: Banks suffer N917.5 billion debits in latest CBN action
The central bank debited Nigerian banks N917.5 billion last week in its latest CRR action.
Nigerian banks suffered a total of N917.5 billion in new CRR debits from the Central Bank of Nigeria. Reliable sources inform Nairalytics Research that the latest debits occurred in the week ended October 23rd, 2020.
The cash reserve requirement is the minimum amount banks are expected to leave retained with the Central Bank of Nigeria from customer deposits. In January, the CRR was increased by 5% to 27.5% by the CBN Monetary Policy Committee (MPC) who explained that the decision was intended to address monetary-induced inflation whilst retaining the benefits from the CBN's LDR policy.
READ: CBN says 17 banks to restructure over 32,000 loans
READ: Union Bank suffers N188 billion in CRR debits as at June 2020
From the data, Zenith Bank topped the list with N285 billion followed by UBA with N160 billion. The rest of the FUGAZ, Access, FBN, and GTB were debited N140 billion, N95 billion, and GTB N55 billion respectively. The FUGAZ also suffered a N1.9 trillion debit in CRR sequesters in the second quarter of 2020 (April – June) alone.
READ: Nigeria's forex devaluation timeline – 2020
Nigeria's central bank has since 2019 debited Nigerian banks a chunk of their deposits as part of a mutually inclusive cash reserve requirement (CRR) and Loan to Deposit Ratio policy that is targeted at coercing banks to lend more to the private sector.
READ: CBN reviews minimum interest rates on savings deposit to 1.25%
Last month, Nairametrics reported that the CBN now holds a total of N6.57 trillion in CRR debits from the nation's top 5 banks a whopping 43% higher than the N4.58 trillion held in March and more than double the N3.5 trillion CRR debits as of December 2020. CRR debits in the third quarter of 2020 will be revealed when banks release their results in the coming days and weeks.
READ: Nigeria's telecom sector posts double digit growth of 18.1%, manufacturing, others contract
Meffynomincs: CBN under the leadership of Godwin Emefiele has deployed several heterodox policies as it strives to stimulate the economy and manage the exchange rate crisis in the absence of strong fiscal support.
Interest rates on fixed deposits and money market instruments have fallen to single digits despite the galloping inflation rate.
Last month, the CBN monetary policy committee admitted it was no longer combating inflation but will direct its policies towards stimulating lending to the private sector hoping this will spur local production.
This policy has placed banks in the crosshairs with the Apex bank exposing them to CRR debits if they cannot use customer deposits to spur lending.
#EndSARS: Access Bank announces N50 billion interest-free facility for businesses
Access Bank Nigeria Plc has announced plans to offer N50billion interest-free credit facility to individuals and businesses. 
Access Bank Nigeria Plc. has announced N50 billion in support of Nigerians through interest-free loans and grants to support communities, the youths, and micro, small and medium-sized businesses.
READ: Access Bank gets regulatory approval to become a Holding Company
READ: Banks lay-off 2,477 staff during lock-down
This information was disclosed by the bank through its official LinkedIn page. 
The bank's official statement read thus,
"Now more than ever, we remain committed to our purpose of impacting lives positively. In light of the recent occurrences, we will be supporting Nigerian businesses with 50 Billion Naira interest-free loans and grants. Watch this space for more information."
READ: Access, GTBank, two others pay PWC & EY N1.5 billion as Audit fees in H1 2020 
Why it matters
The impact of the pandemic, coupled with the hijacked #EndSARS protests that led to the looting of businesses and destruction of properties has thrown so many Nigerians into debts.
READ: $70 billion per annum will be needed to tackle pandemic induced poverty – World Bank
READ: WTO DG: US, EU divided over Nigeria's Okonjo-Iweala and South Korea's Yoo
This show of support from Access Bank will help alleviate and stimulate economic activities, as well as produce many positive multiplier effects on the economy.
READ: #EndSARS: Popular hacking group, Anonymous allegedly hacks Nigerian Govt. websites