Lagos to impose building insurance on properties above 2 floors, meets stakeholders
Owners of buildings above two floors are to submit Certificate of Insurance to LASBCA.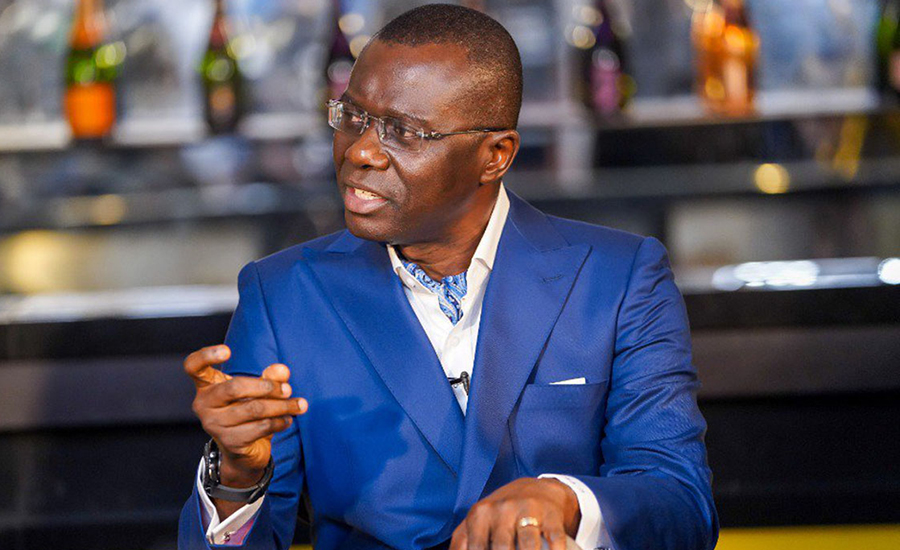 The Lagos State Government has announced plans to introduce building insurance for properties that have more than two floors.
The State Government, through the Ministry of Physical Planning and Urban Development, is holding discussions with stakeholders on the need for a smooth and successful implementation of the building insurance requirement stipulated for buildings above two floors by the Regional Planning and Development (Amendment) Law 2019.
LASG, through the Ministry of Physical Planning and Urban Development, has commenced discussions with stakeholders on the need for a smooth and successful implementation of the building insurance requirement stipulated for buildings above two floors.@jidesanwoolu #LASG pic.twitter.com/h1nbdArgbC

— The Lagos State Govt (@followlasg) July 26, 2020
As part of efforts to successfully implement the law which requires building owners to submit their Certificate of Insurance to the Lagos State Building Control Agency (LASBCA), the Ministry met with the Institute of Estate Surveyors and Valuers and Cornerstone Insurance Plc in Alausa on Friday.
READ MORE: Quick Take: SWOT analysis of Nigeria's financial sector according to Fitch Solutions
During these separate meetings, the Commissioner for Physical Planning and Urban Development, Dr. Idris Salako, explained that having an insurance policy for buildings above two floors is desirable in order to safeguard the physical environment and ultimately guarantee the wellbeing and safety of Lagosians.
He enjoined stakeholders to accord the matter the seriousness it deserved in order to realize the true intention of the law and save the state from needless agony in times of disaster.
The Commissioner further described the newly introduced building insurance requirement as an indication of the State Government's determination to secure the built environment and achieve an orderly, organized, livable and sustainable state as espoused by the T.H.E.M.E.S Agenda of the present administration.
READ ALSO: Lagos seals 13 banks, 13 hotels, 17 others on Airport road
Note that the T.H.E.M.E.S agenda is an initiative of the state for development. It represents Traffic Management and Transportation, Health and Environment, Education and Technology, Making Lagos a 21st Century Economy, Entertainment and Tourism, as well as Security and Governance.
Salako, therefore, urged practitioners to cooperate with the State Government to realize its noble objectives for the built environment sector.
In his response, the Chairman, Lagos Branch of the Nigerian Institute of Estate Surveyors and Valuers, Mr. Adedotun Bamigbola, praised the administration of Governor Sanwo-Olu for providing the law which is expected to address the concerns of Lagosians in relation to coping with disasters in the built environment.
He added that the Institute of Estate Surveyors and Valuers is well-positioned to render reliable valuation of buildings for insurance purposes.
Mr. Charles Nwachukwu, on behalf of Cornerstone Insurance Plc, expressed the company's willingness to partner with the State Government to pilot the commencement of the Building Insurance Scheme.
Nigeria's revenue crisis may further worsen as India cuts oil imports by $39.5 billion
The revenue to be earned by Nigeria has come under further threat due to India's drop in crude oil importation.
The revenue to be earned by Nigeria has come under further threat due to India's drop in crude oil importation.
Data from India's Petroleum Planning and Analysis Cell showed that the country, which took over from the United States as Nigeria's largest crude oil importer, reduced crude oil imports by $39.5 billion in April, compared to the same time the previous year.
According to a report from Punch, the Indian High Commission in Nigeria said that India's crude oil imports from Nigeria in 2020 amounted to $10.03 billion, representing 17% of Nigeria's total crude exports for the year.
India has been badly hit by a third wave of the coronavirus pandemic which led to a spike in infections in April and lockdown in major cities with the attendant negative effect on Nigeria's oil sales.
The NNPC was prompted to drop the official standard price of its main export streams, Bonny Light, Brass River, Erha, and Qua Iboe, by 61-62 cents per barrel, below its April 2021 prices. They traded at $0.9, $0.8, $0.65, $0.97 per barrel respectively, below international benchmarks, as Oilprice.com showed.
India had been a major buyer of the not-too-light and not-too-heavy Nigerian crude that suited its refiners with the Indian Oil Corporation's refineries reported to be operating at 95% capacity in April, down from 100%.
An official at the IOC was quoted as saying, "If cases continue to rise and curbs are intensified, we may see cuts in refinery runs and lower demand after a month."
India reportedly bought more American and Canadian oil at the expense of Africa and the Middle East, reducing purchases from members of the Organisation of Petroleum Exporting Countries (OPEC) to around 2.86 million barrels per day.
Bottom line
This is not good news for Nigeria which is facing a serious revenue crisis as a result of a drop in crude oil receipts.
The federal government is also being forced by the prevailing realities to consider cutting the cost of governance and reducing the salaries of government workers. The latter proposal has, however, been criticized by various stakeholders.
A slump in crude oil demand from Nigeria's major buyer will further worsen the economic crisis the country is facing having just marginally recovered from a recession in the last quarter of 2020.
Insecurity: Police to investigate threats by IPOB, Oodua Republic agitators in Lagos
The Lagos State Police Commissioner has revealed that threats by IPOB and Oodua Republic have come under its intelligence radar.
The Nigerian Police says it will investigate threats made by separatist groups including the Indigenous People of Biafra (IPOB) and agitators of Oodua Republic to attack soft targets in Lagos.
This was disclosed by Hakeem Odumosu, Commissioner of Police in Lagos State in a meeting to discuss insecurity in the state at Alausa in Ikeja, on Monday, according to a Vanguard report.
What the Police is saying about alleged IPOB and Oodua Republic threats in Lagos
"Our intelligence report revealed that, most miscreants now: Use abandoned buildings as hideouts and in most cases, initiation camp, use uncompleted buildings, dwelling house and hotels to hibernate before and after the commission of a crime," the Police Chief said.
Furthermore, the threat of IPOB to attack soft targets in Lagos is equally being put on the radar of the command intelligence gathering and other security services in the state. Strategies are being put in place to neutralize their activities.
Similarly, the command has taken notice of agitators for the Oodua Republic by some Yoruba separatist groups and the threats to disrupt law and order in the state. 24 of these groups have been identified and are being closely monitored.
The command is using this medium to solicit for the support of all and sundry to be vigilant at all times and report any suspicious person or movement to security agencies. Let us adopt the slogan of "when you see something, say something," he added.
What you should know
Today, the Lagos State Police Command said in a statement that: "Increase in robbery incidents were as a result of people migrating from troubled states down to Lagos. The government and relevant security agencies including RRS are doing their best in protecting members of the public."
Nairametrics | Company Earnings
Access our Live Feed portal for the latest company earnings as they drop.