Lagos to impose building insurance on properties above 2 floors, meets stakeholders
Owners of buildings above two floors are to submit Certificate of Insurance to LASBCA.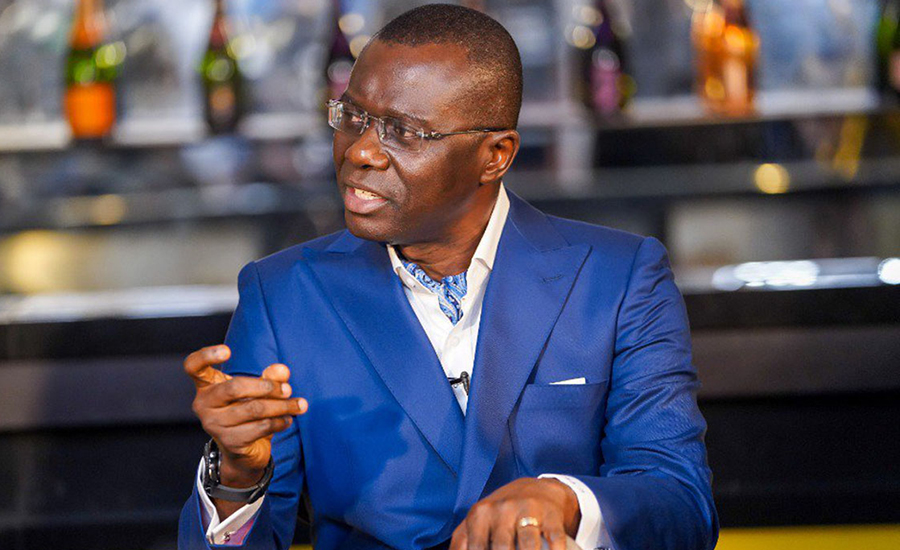 The Lagos State Government has announced plans to introduce building insurance for properties that have more than two floors.
The State Government, through the Ministry of Physical Planning and Urban Development, is holding discussions with stakeholders on the need for a smooth and successful implementation of the building insurance requirement stipulated for buildings above two floors by the Regional Planning and Development (Amendment) Law 2019.
LASG, through the Ministry of Physical Planning and Urban Development, has commenced discussions with stakeholders on the need for a smooth and successful implementation of the building insurance requirement stipulated for buildings above two floors.@jidesanwoolu #LASG pic.twitter.com/h1nbdArgbC

— The Lagos State Govt (@followlasg) July 26, 2020
As part of efforts to successfully implement the law which requires building owners to submit their Certificate of Insurance to the Lagos State Building Control Agency (LASBCA), the Ministry met with the Institute of Estate Surveyors and Valuers and Cornerstone Insurance Plc in Alausa on Friday.
READ MORE: Quick Take: SWOT analysis of Nigeria's financial sector according to Fitch Solutions
During these separate meetings, the Commissioner for Physical Planning and Urban Development, Dr. Idris Salako, explained that having an insurance policy for buildings above two floors is desirable in order to safeguard the physical environment and ultimately guarantee the wellbeing and safety of Lagosians.
He enjoined stakeholders to accord the matter the seriousness it deserved in order to realize the true intention of the law and save the state from needless agony in times of disaster.
The Commissioner further described the newly introduced building insurance requirement as an indication of the State Government's determination to secure the built environment and achieve an orderly, organized, livable and sustainable state as espoused by the T.H.E.M.E.S Agenda of the present administration.
READ ALSO: Lagos seals 13 banks, 13 hotels, 17 others on Airport road
Note that the T.H.E.M.E.S agenda is an initiative of the state for development. It represents Traffic Management and Transportation, Health and Environment, Education and Technology, Making Lagos a 21st Century Economy, Entertainment and Tourism, as well as Security and Governance.
Salako, therefore, urged practitioners to cooperate with the State Government to realize its noble objectives for the built environment sector.
In his response, the Chairman, Lagos Branch of the Nigerian Institute of Estate Surveyors and Valuers, Mr. Adedotun Bamigbola, praised the administration of Governor Sanwo-Olu for providing the law which is expected to address the concerns of Lagosians in relation to coping with disasters in the built environment.
He added that the Institute of Estate Surveyors and Valuers is well-positioned to render reliable valuation of buildings for insurance purposes.
Mr. Charles Nwachukwu, on behalf of Cornerstone Insurance Plc, expressed the company's willingness to partner with the State Government to pilot the commencement of the Building Insurance Scheme.
COVID-19 Update in Nigeria
On the 18th of January 2021, 1,617 new confirmed cases and 14 deaths were recorded in Nigeria
The spread of novel Corona Virus Disease (COVID-19) in Nigeria continues to record significant increases as the latest statistics provided by the Nigeria Centre for Disease Control reveal Nigeria now has 112,004 confirmed cases.
On the 18th of January 2021, 1,617 new confirmed cases and 14 deaths were recorded in Nigeria.
To date, 112,004 cases have been confirmed, 89,939 cases have been discharged and 1,449 deaths have been recorded in 36 states and the Federal Capital Territory. A total of 1.17 million tests have been carried out as of January 17th, 2021 compared to 1.15 million tests a day earlier.
COVID-19 Case Updates- 18th January 2021,
Total Number of Cases – 112,004
Total Number Discharged – 89,939
Total Deaths – 1,449
Total Tests Carried out – 1,172,234
According to the NCDC, the 1,617 new cases were reported from 18 states- Lagos (776), Kaduna (147) Kwara (131), FCT (102), Plateau (78), Edo (59), Ogun (53), Osun (45), Rivers (37), Taraba (36), Nasarawa (34), Adamawa (33), Kano (26), Delta (20), Ebonyi (16), Bayelsa (11), Gombe(11) and Borno (2).
Meanwhile, the latest numbers bring Lagos state total confirmed cases to 41,400, followed by Abuja (14,700), Plateau (6,831), Kaduna (6,325),  Oyo (4,695), Rivers (4,429), Edo (3,320), Ogun (2,912), Kano (2,617), Delta (2,122), Ondo (2,070), Katsina (1,723), Kwara (1,697), Enugu (1,583), Gombe (1,500), Nasarawa (1,335), Ebonyi (1,275), Osun (1,260),  Abia (1,134), and Bauchi (1,107).
Borno State has recorded 867 cases, Imo (857), Sokoto (677), Akwa Ibom (667), Benue (657), Bayelsa (619), Adamawa (573), Niger (547), Anambra (515), Ekiti (473), Jigawa (425), Taraba (294), Kebbi (251), Yobe (211), Cross River (169),  Zamfara (162), while Kogi state has recorded 5 cases only.
READ ALSO: COVID-19: Western diplomats warn of disease explosion, poor handling by government
Lock Down and Curfew
In a move to combat the spread of the pandemic disease, President Muhammadu Buhari directed the cessation of all movements in Lagos and the FCT for an initial period of 14 days, which took effect from 11 pm on Monday, 30th March 2020.
The movement restriction, which was extended by another two weeks period, has been partially put on hold with some businesses commencing operations from May 4. On April 27th, 2020, Nigeria's President, Muhammadu Buhari declared an overnight curfew from 8 pm to 6 am across the country, as part of new measures to contain the spread of the COVID-19. This comes along with the phased and gradual easing of lockdown measures in FCT, Lagos, and Ogun States, which took effect from Saturday, 2nd May 2020, at 9 am.
On Monday, 29th June 2020 the federal government extended the second phase of the eased lockdown by 4 weeks and approved interstate movement outside curfew hours with effect from July 1, 2020. Also, on Monday 27th July 2020, the federal government extended the second phase of eased lockdown by an additional one week.
On Thursday, 6th August 2020 the federal government through the secretary to the Government of the Federation (SGF) and Chairman of the Presidential Task Force (PTF) on COVID-19 announced the extension of the second phase of eased lockdown by another four (4) weeks.
Governor Babajide Sanwo-Olu of Lagos State announced the closed down of the Eti-Osa Isolation Centre, with effect from Friday, 31st July 2020. He also mentioned that the Agidingbi Isolation Centre would also be closed and the patients relocated to a large capacity centre.
Due to the increased number of covid-19 cases in Nigeria, the Nigerian government ordered the reopening of Isolation and treatment centres in the country on Thursday, 10th December 2020.
READ ALSO: Bill Gates says Trump's WHO funding suspension is dangerous
US Capitol complex temporarily shut down
The US Capitol complex was shut down temporarily on Monday as a precautionary measure after a small fire broke out nearby.
The US Capitol complex was shut down temporarily for about an hour on Monday as a precautionary measure after a small fire broke out nearby, highlighting the security concerns that are being raised days before the inauguration of President-elect Joe Biden.
The security concerns and the lockdown follows the January 6 attack on the US Capital by supporters of the outgoing US President, Donald Trump, after his encouragement and inciting comments, calling the Presidential election a fraud without any proof of evidence.
READ: President Trump says he won't attend Joe Biden's inauguration
Some of them even called for the death of the US Vice President, Mike Pence for presiding over the certification of Joe Biden's November election victory.
While making the disclosure in a statement, the Capitol Police said that the lockdown has been lifted and the nearby fire contained.
The Acting Chief of the Capitol Police had said that the complex which comprises of the Capitol, its grounds and several buildings were shut down as a precautionary measure.
READ: US Supreme court dismisses Texas bid to overturn presidential election results
The US Secret Service in a tweet post on its official Twitter handle said, "Out of an abundance of caution the U.S. Capitol complex was temporarily shutdown. There is no threat to the public.''
The city's fire department in its tweet post said that firefighters put out a fire outside near the Capitol complex.
The fire department said, "There were no injuries. This accounts for smoke that many have seen."
READ: Huawei accuses the United States of hacking
What you should know
President-elect, Joe Biden is expected to be sworn in at the US Capitol on Wednesday amid an unprecedented cordon of security, with strict physical distancing measures in place due to threats of violent attacks in Washington and the rising cases of coronavirus infections.
Donald Trump, who is just fresh from a historic second impeachment from the congress had said he would not attend, although his deputy, Vice President Mike Pence, had given an indication that he would attend.
Kinyungu Ventures Research calls for changes to cut-and-paste VC strategy in Africa
The Paper recommends investment structures and approaches tailored to African operating conditions.
East African venture advisory firm, Kinyungu Ventures has published a white paper Chasing Outliers: Why Context Matters for Early Stage Investing in Africa that has found that there continues to be a wide misalignment between traditional venture capital models and the African market. The team behind the report is now calling for a broadening of approaches to institutional investment on the continent. Speaking with 100 Pan-African founders, investors, and LPs across 15 African countries, the research suggests investors should prioritize investing structures and practices that reflect the realities of operating in Africa. This includes adopting more flexible investing structures with longer time horizons.
According to the paper, there are multiple mismatches between key characteristics of Silicon Valley VC and African markets, which influence how startups and funds maneuver as well as what results they expect and produce. Findings show that African markets are large, but also fragmented, and its consumers have limited purchasing power. Furthermore, consumers on the continent are difficult to acquire and retain, yet the sheer size of the African market also presents a real opportunity for profit once the environment is clearly understood. The paper's key recommendations for funds include:
Adopting more focused investment strategies, such as investing in b2b companies or cross-subsidizing a portfolio with less risky, steady return assets.
Considering non-unicorn investing models geared at more resilient companies, with returns distributed more widely across the portfolio
Using flexible structures such as debt or PCVs to accommodate market-level changes, where feasible
Allowing a longer time horizon for returns, understanding that growth could be slow and difficult to achieve for many companies
Kinyungu Ventures catalyzes resilient businesses for local intergenerational prosperity. The East African-centric investor focuses on entrepreneurship in East Africa, startups, seed funding, debt financing, impact investing and angel investing.
Speaking on the launch of the white paper, Tony Chen, Managing Director of Kinyungu Ventures and co-publisher of the report says, "Capital in Africa is scarce and pursuing a "growth at all costs" strategy where capital pools are shallow presents huge risks for companies. We've also found that many great businesses don't fit the typical VC profile, but have tremendous unfulfilled potential".
Tayo Akinyemi, lead researcher and writer of the report added: "In our conversations with numerous investors and founders, it is clear that nuances in variables such as consumer behavior, cultural norms, and business practices impact startups significantly and being on the ground is crucial for success. While African markets aren't always able to provide the outsized returns that Silicon Valley typically looks for in high-growth companies, a more focused strategy here could unlock real gems, as has been proven by some of the startup successes the continent has seen over the years."