PoS transactions hit N1.64 trillion in 5 months, highest in 4 years
Total value of transactions from PoS machines increased by N500 billion in five months.
The value of transactions done across Point of Sale (PoS) channels in Nigeria increased from N1.14 trillion recorded between January and May 2019 to N1.64 trillion within the same period in 2020.
This was disclosed in the latest data released by the Nigeria Inter-Bank Settlement System (NIBSS). The report implies that the total value of transactions from PoS machines rose by N500 billion, which represents a 43.8% increase in five months.
The total volume of PoS transactions also increased from 152.6 million to 228.86 million within the period under review. This indicates that the volume increased by 76.26 million, or 49.9%.
Explore research data on Nairalytics from Nairametrics
What it means: The development implies that Nigerians spent more using PoS, which reflects spending patterns of  Nigerians via merchant outlets such as restaurants, supermarkets, retail markets and shops, shopping malls, etc than they did since 2017 (January – May alone).
The increasing trend persisted between January and May 2020, except for April when it dropped to N272 billion for obvious reasons. The total volume of payment transactions across Nigerian payment channels fell by a whopping 26% in April compared to the preceding month. The Nigerian government imposed a lockdown on economic activities in the commercial cities of Lagos, Abuja and Ogun States between March and April.
READ ALSO: Forex inflow in I&E window declines by $2.8 billion as FPIs drop by 97%
However, there are indications that Nigerians' spending patterns increased within five months. The latest report released by the National Bureau of Statistics (NBS), which measures Nigeria's spending pattern in both food and non-food items, revealed that of the total, 56.65% of the household expenditure was spent on food, with the balance of about 43.35 spent on non-food items. These and others are the items Nigerians purchase using PoS.
According to the definition, Household consumption refers to the amount spent personally by all Nigerians to acquire goods and services within the country, especially food consumed outside the home. The data is based on household consumption only and excludes consumptions from the private sector, government, and exports.
READ MORE: Corruption probe: NDDC claims to have spent N81.5 billion in 7 months
Breakdown of PoS transactions 
An analysis of the NIBSS data shows that in January 2020, N313.43 billion worth transactions were carried out through the channel, it increased to N326.03 billion in February. While the value also rose to  N368.86 in March (highest so far in 2020), it fell to N272.05 billion in April (reason stated above). But it later rose to N358.10 billion in May.
Other transactions
The use of interbank instant payments on USSD platforms by bank customers received a significant boost, as transactions through NIBSS Instant Payment (NIP) rose to N48.65 trillion, up from N41.48 trillion within the same period. This means transactions through NIP rose by 17.28% (N7.17 trillion) in five months.
READ MORE: Sterling Bank releases unaudited financial report for the period ended December 2019 
The highest value of transactions recorded through NIP was recorded in March (N10.9 trillion) while the lowest was recorded in April (N7.01 trillion).
On the other hand, further analysis shows that transactions done through mobile transfers (Mobile Inter-scheme Transactions) increased to N853.5 billion (higher than the N828 billion recorded in 2019) from N183.68 billion recorded within same period in 2019.
READ MORE: Nigerians Banks issue N3.3 trillion in new loans in June 2020
According to the NIBSS data, mobile transfers done between January and May 2020 represented a 364.6% rise. The biggest mobile transfer recorded was done in May (N230.23 billion), compared to N133.21 billion in January 2020.
Nigerians borrow N3.34 trillion in one year – CBN
The document stated that the credit was stimulated by the policy on Loan-to-Deposit Ratio (LDR).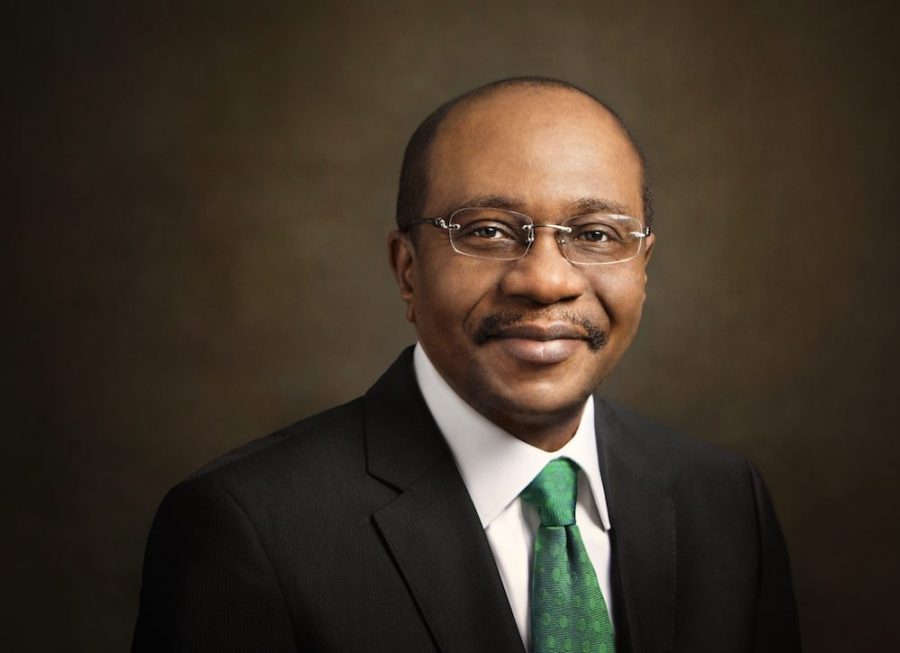 The total gross domestic credit in Nigeria increased from N15.56 trillion in May 2019 to N18.90 trillion as at June 2020. This was disclosed by the Central Bank of Nigeria via a communique issued on Thursday.
The document, which included the personal statements of members of the apex bank's Monetary Policy Committee (MPC), stated that the credit was stimulated by the policy on Loan-to-Deposit Ratio (LDR).
#CBN Monetary Policy Committee Communique No 131 with Personal Statements of Members…https://t.co/tCpKAsBdWd

— Central Bank of Nigeria (@cenbank) August 13, 2020
Drivers of the credit
Kingsley Obiora, Deputy Governor, CBN, explained that the credits were driven especially by demands from the manufacturing sector, consumer credit, general commerce, information and communication, and agriculture, among others. He said:
"Under the circumstances, the financial system has maintained a sound and stable position, following effective interventions by the CBN.
"Short-term interest rates continue to suggest some surfeit in the system with average Open Buy Back (OBB) and inter-bank call rates rising to 5.75 and 11.31 percent in June 2020, from 5.22 and 5.80% in May 2020, respectively.
"Non-performing loans (NPLs) decreased to 6.4% at the end of June 2020, compared to 9.4 percent in the corresponding period of 2019, reflecting recoveries, write-offs and disposals."
He, however, added that despite the improvements, the economy continued to face significant headwinds to a robust recovery, as the number of COVID-19 cases exceeded 36,000 cumulatively, and continued to rise.
"The headline inflation rate increased slightly to 12.56% in June from 12.40% in May, with food inflation at 15.18%.
"Furthermore, 87% of households owning non-farm businesses have highlighted difficulties in raising money for their enterprises," he added.
Obiora stated that it was clear that the economy faced an uncertain path, with long-lasting consequences for the livelihoods of many.
The decisive efforts of governments and central banks across the world have provided a strong foundation for the current recovery. However, it would be remiss to assume that the crisis is now over, especially as there remain many unknowns regarding the virus.
CBN says 22 banks to restructure over 35,000 loans due to COVID-19
This is seen as part of measures by the apex bank to curb the rise in non-performing loans.
The Central Bank of Nigeria (CBN) has disclosed that 22 Nigerian banks submitted requests to restructure 35,639 credit facilities of businesses that were impacted by the coronavirus pandemic, as of July 20, 2020.
This represents 41.92% of the total industry loan portfolio and has partly reflected in improved industry risk profile, as non-performing loans ratio declined from 6.6% in April 2020 to 6.4% in June 2020.
The disclosure is part of the personal statement made by the CBN Deputy Governor, Financial System, Aisha Ahmad, during the last Monetary Policy Committee (MPC) on July 20, 2020.
She said that the net interest margin remained quite robust despite lower interest income, due to much lower industry interest expense, as deposit rates continued to decline.
This is seen as part of measures by the apex bank to curb the rise in non-performing loans in the system due to the impact of the coronavirus pandemic and low oil prices.
Also, as part of the drive to reduce non-performing loans, Nairametrics reported that the CBN had given approval to banks to debit bank accounts of chronic loan defaulters with other banks. They were given the power to debit loans and accrued interests due from bank accounts of loan defaulters across the banking system.
She also said, "The loan-to-deposit ratio (LDR), Global Standing Instruction, streamlining of access to Open Market Operations securities and other complementary measures have been strong tailwinds which have strengthened intermediation via increased lending to the key sectors such as manufacturing, agriculture and consumer markets (gross credit grew by an additional N300 billion from N18.6 trillion to N18.9 trillion between end April and end June 2020 respectively) and lower market lending rates, which have insulated the financial system from the worst impact of the pandemic."
Aisha Ahmad explained that these efforts were supported by various ongoing CBN interventions to reduce the impact of the coronavirus pandemic on businesses and households.
Some of these interventions include the N50 billion SME and household facility, out of which N49.195 billion has been disbursed to over 92,000 beneficiaries; the N100 billion healthcare facility, and N1 trillion manufacturing and agricultural interventions alongside other significant interventions.
In her note, she said sustained credit to the real economy, particularly for SMEs and households, would be crucial to economic recovery, therefore maintaining banking industry liquidity would be paramount.
COVID-19 Update in Nigeria
On the 13th of August 2020, 373 new confirmed cases and 10 deaths were recorded in Nigeria.
The spread of novel Corona Virus Disease (COVID-19) in Nigeria continues to record significant increase as the latest statistics provided by the Nigeria Centre for Disease Control reveal Nigeria now has 48,116 confirmed cases.
On the 13th of August 2020, 373 new confirmed cases and 10 deaths were recorded in Nigeria, having carried out a total daily test of 3,337 samples across the country.
To date, 48,116 cases have been confirmed, 34,309 cases have been discharged and 966 deaths have been recorded in 36 states and the Federal Capital Territory. A total of 341,421 tests have been carried out as of August 13th, 2020 compared to 338,084 tests a day earlier.
COVID-19 Case Updates- 13th August 2020,
Total Number of Cases – 48,118
Total Number Discharged – 34,309
Total Deaths – 966
Total Tests Carried out – 341,421
According to the NCDC, the 373 new cases were reported from 20 states- Lagos (69), Osun (41), Kaduna (40), Oyo (40), FCT (35), Plateau (22), Rivers (19), Kano (17), Ondo (17), Ogun (15), Abia (14), Gombe (12), Imo (9), Enugu (7), Kwara (6), Delta (5), Niger (2), Borno (1), Bauchi (1) and Nasarawa (1).
Meanwhile, the latest numbers bring Lagos state total confirmed cases to 16,256, followed by Abuja (4,632), Oyo (2,935), Edo (2,399), Rivers (1,991), Kaduna (1,706),Plateau (1,665), Kano (1,661),  Delta (1,626), Ogun (1,521), Ondo (1,373), Enugu (976), Ebonyi (908), Kwara (888), Katsina (746), Osun (719), Borno (698), Abia (677), Gombe (647),  and Bauchi (580).
Imo State has recorded 494 cases, Benue (430), Nasarawa (372), Bayelsa (346),  Jigawa (322), Akwa Ibom (241), Niger (228), Ekiti (194), Adamawa (185), Anambra (156), Sokoto (154),  Kebbi (90), Taraba (78),  Zamfara (77), Cross River (73), Yobe (67), while Kogi state has recorded 5 cases only.
READ ALSO: COVID-19: Western diplomats warn of disease explosion, poor handling by government
Lock Down and Curfew
In a move to combat the spread of the pandemic disease, President Muhammadu Buhari directed the cessation of all movements in Lagos and the FCT for an initial period of 14 days, which took effect from 11 pm on Monday, 30th March 2020.
The movement restriction, which was extended by another two-weeks period, has been partially put on hold with some businesses commencing operations from May 4. On April 27th, 2020, Nigeria's President, Muhammadu Buhari declared an overnight curfew from 8 pm to 6 am across the country, as part of new measures to contain the spread of the COVID-19. This comes along with the phased and gradual easing of lockdown measures in FCT, Lagos, and Ogun States, which took effect from Saturday, 2nd May 2020, at 9 am.
On Monday, 29th June 2020 the federal government extended the second phase of the eased lockdown by 4 weeks and approved interstate movement outside curfew hours with effect from July 1, 2020. Also, on Monday 27th July 2020, the federal government extended the second phase of eased lockdown by an additional one week.
On Thursday, 6th August 2020 the federal government through the secretary to the Government of the Federation (SGF) and Chairman of the Presidential Task Force (PTF) on COVID-19 announced the extension of the second phase of eased lockdown by another four (4) weeks.
READ ALSO: Bill Gates says Trump's WHO funding suspension is dangerous
| Date | Confirmed case | New cases | Total deaths | New deaths | Total recovery | Active cases | Critical cases |
| --- | --- | --- | --- | --- | --- | --- | --- |
| August 13, 2020 | 48116 | 373 | 966 | 10 | 34309 | 12841 | 7 |
| August 12, 2020 | 47743 | 453 | 956 | 0 | 33943 | 12844 | 7 |
| August 11, 2020 | 47290 | 423 | 956 | 6 | 33609 | 12725 | 7 |
| August 10, 2020 | 46867 | 290 | 950 | 5 | 33346 | 12571 | 7 |
| August 9, 2020 | 46577 | 437 | 945 | 3 | 33186 | 12446 | 7 |
| August 8, 2020 | 46140 | 453 | 942 | 6 | 33044 | 12154 | 7 |
| August 7, 2020 | 45687 | 443 | 936 | 6 | 32637 | 12114 | 7 |
| August 6, 2020 | 45244 | 354 | 930 | 3 | 32430 | 11884 | 7 |
| August 5, 2020 | 44890 | 457 | 927 | 17 | 32165 | 11798 | 7 |
| August 4, 2020 | 44433 | 304 | 910 | 14 | 31851 | 11672 | 7 |
| August 3, 2020 | 44129 | 288 | 896 | 8 | 20663 | 22570 | 7 |
| August 2, 2020 | 43841 | 304 | 888 | 5 | 20308 | 22645 | 7 |
| August 1, 2020 | 43537 | 386 | 883 | 4 | 20287 | 22567 | 7 |
| July 31, 2020 | 43151 | 462 | 879 | 1 | 19565 | 22707 | 7 |
| July 30, 2020 | 42689 | 481 | 878 | 5 | 19270 | 22541 | 7 |
| July 29, 2020 | 42208 | 404 | 873 | 5 | 19004 | 22331 | 7 |
| July 28, 2020 | 41804 | 624 | 868 | 8 | 18764 | 22172 | 7 |
| July 27, 2020 | 41180 | 648 | 860 | 2 | 18203 | 22117 | 7 |
| July 26, 2020 | 40532 | 555 | 858 | 2 | 17374 | 22300 | 7 |
| July 25, 2020 | 39977 | 438 | 856 | 11 | 16948 | 22173 | 7 |
| July 24, 2020 | 39539 | 591 | 845 | 12 | 16559 | 22135 | 7 |
| July 23, 2020 | 38948 | 604 | 833 | 20 | 16061 | 22054 | 7 |
| July 22, 2020 | 38344 | 543 | 813 | 8 | 15815 | 21716 | 7 |
| July 21, 2020 | 37801 | 576 | 805 | 4 | 15677 | 21319 | 7 |
| July 20, 2020 | 37225 | 562 | 801 | 12 | 15333 | 21091 | 7 |
| July 19, 2020 | 36663 | 556 | 789 | 11 | 15105 | 20769 | 7 |
| July 18, 2020 | 36107 | 653 | 778 | 6 | 14938 | 20391 | 7 |
| July 17, 2020 | 35454 | 600 | 772 | 3 | 14633 | 20049 | 7 |
| July 16, 2020 | 34854 | 595 | 769 | 9 | 14292 | 19793 | 7 |
| July 15, 2020 | 34259 | 643 | 760 | 6 | 13999 | 19500 | 7 |
| July 14, 2020 | 33616 | 463 | 754 | 10 | 13792 | 19070 | 7 |
| July 13, 2020 | 33153 | 595 | 744 | 4 | 13671 | 18738 | 7 |
| July 12, 2020 | 32558 | 571 | 740 | 16 | 13447 | 18371 | 7 |
| July 11, 2020 | 31987 | 664 | 724 | 15 | 13103 | 18160 | 7 |
| July 10, 2020 | 31323 | 575 | 709 | 20 | 12795 | 17819 | 7 |
| July 9, 2020 | 30748 | 499 | 689 | 5 | 12546 | 17513 | 7 |
| July 8, 2020 | 30249 | 460 | 684 | 15 | 12373 | 17192 | 7 |
| July 7, 2020 | 29789 | 503 | 669 | 15 | 12108 | 17012 | 7 |
| July 6, 2020 | 29286 | 575 | 654 | 9 | 11828 | 16804 | 7 |
| July 5, 2020 | 28711 | 544 | 645 | 11 | 11665 | 16401 | 7 |
| July 4, 2020 | 28167 | 603 | 634 | 6 | 11462 | 16071 | 7 |
| July 3, 2020 | 27564 | 454 | 628 | 12 | 11069 | 15867 | 7 |
| July 2, 2020 | 27110 | 626 | 616 | 13 | 10801 | 15693 | 7 |
| July 1, 2020 | 26484 | 790 | 603 | 13 | 10152 | 15729 | 7 |
| June 30, 2020 | 25694 | 561 | 590 | 17 | 9746 | 15358 | 7 |
| June 29, 2020 | 25133 | 566 | 573 | 8 | 9402 | 15158 | 7 |
| June 28, 2020 | 24867 | 490 | 565 | 7 | 9007 | 14995 | 7 |
| June 27, 2020 | 24077 | 779 | 558 | 4 | 8625 | 14894 | 7 |
| June 26, 2020 | 23298 | 684 | 554 | 5 | 8253 | 14491 | 7 |
| June 25, 2020 | 22614 | 594 | 549 | 7 | 7822 | 14243 | 7 |
| June 24, 2020 | 22020 | 649 | 542 | 9 | 7613 | 13865 | 7 |
| June 23, 2020 | 21371 | 452 | 533 | 8 | 7338 | 13500 | 7 |
| June 22, 2020 | 20919 | 675 | 525 | 7 | 7109 | 13285 | 7 |
| June 21, 2020 | 20242 | 436 | 518 | 12 | 6879 | 12847 | 7 |
| June 20, 2020 | 19808 | 661 | 506 | 19 | 6718 | 12584 | 7 |
| June 19, 2020 | 19147 | 667 | 487 | 12 | 6581 | 12079 | 7 |
| June 18, 2020 | 18480 | 745 | 475 | 6 | 6307 | 11698 | 7 |
| June 17, 2020 | 17735 | 587 | 469 | 14 | 5967 | 11299 | 7 |
| June 16, 2020 | 17148 | 490 | 455 | 31 | 5623 | 11070 | 7 |
| June 15, 2020 | 16658 | 573 | 424 | 4 | 5349 | 10885 | 7 |
| June 14, 2020 | 16085 | 403 | 420 | 13 | 5220 | 10445 | 7 |
| June 13, 2020 | 15682 | 501 | 407 | 8 | 5101 | 10174 | 7 |
| June 12, 2020 | 15181 | 627 | 399 | 12 | 4891 | 9891 | 7 |
| June 11, 2020 | 14554 | 681 | 387 | 5 | 4494 | 9673 | 7 |
| June 10, 2020 | 13873 | 409 | 382 | 17 | 4351 | 9140 | 7 |
| June 9, 2020 | 13464 | 663 | 365 | 4 | 4206 | 8893 | 7 |
| June 8, 2020 | 12801 | 315 | 361 | 7 | 4040 | 8400 | 7 |
| June 7, 2020 | 12486 | 260 | 354 | 12 | 3959 | 8173 | 7 |
| June 6, 2020 | 12233 | 389 | 342 | 9 | 3826 | 8065 | 7 |
| June 5, 2020 | 11844 | 328 | 333 | 10 | 3696 | 7815 | 7 |
| June 4, 2020 | 11516 | 350 | 323 | 8 | 3535 | 7646 | 7 |
| June 3, 2020 | 11166 | 348 | 315 | 1 | 3329 | 7522 | 7 |
| June 2, 2020 | 10819 | 241 | 314 | 15 | 3239 | 7266 | 7 |
| June 1, 2020 | 10578 | 416 | 299 | 12 | 3122 | 7157 | 9 |
| May 31, 2020 | 10162 | 307 | 287 | 14 | 3007 | 6868 | 7 |
| May 30, 2020 | 9855 | 553 | 273 | 12 | 2856 | 6726 | 7 |
| May 29, 2020 | 9302 | 387 | 261 | 2 | 2697 | 6344 | 7 |
| May 28, 2020 | 8915 | 182 | 259 | 5 | 2592 | 6064 | 7 |
| May 27, 2020 | 8733 | 389 | 254 | 5 | 2501 | 5978 | 7 |
| May 26, 2020 | 8344 | 276 | 249 | 16 | 2385 | 5710 | 7 |
| May 25, 2020 | 8068 | 229 | 233 | 7 | 2311 | 5524 | 7 |
| May 24, 2020 | 7839 | 313 | 226 | 5 | 2263 | 5360 | 7 |
| May 23, 2020 | 7526 | 265 | 221 | 0 | 2174 | 5131 | 7 |
| May 22, 2020 | 7261 | 245 | 221 | 10 | 2007 | 5033 | 7 |
| May 21, 2020 | 7016 | 339 | 211 | 11 | 1907 | 4898 | 7 |
| May 20, 2020 | 6677 | 284 | 200 | 8 | 1840 | 4637 | 7 |
| May 19, 2020 | 6401 | 226 | 192 | 1 | 1734 | 4475 | 7 |
| May 18, 2020 | 6175 | 216 | 191 | 9 | 1644 | 4340 | 7 |
| May 17, 2020 | 5959 | 388 | 182 | 6 | 1594 | 4183 | 7 |
| May 16, 2020 | 5621 | 176 | 176 | 5 | 1472 | 3973 | 7 |
| May 15, 2020 | 5445 | 288 | 171 | 3 | 1320 | 3954 | 4 |
| May 14, 2020 | 5162 | 193 | 168 | 3 | 1180 | 3815 | 4 |
| May 13, 2020 | 4971 | 184 | 164 | 6 | 1070 | 3737 | 4 |
| May 12, 2020 | 4787 | 146 | 158 | 6 | 959 | 3670 | 4 |
| May 11, 2020 | 4641 | 242 | 152 | 10 | 902 | 3589 | 4 |
| May 10, 2020 | 4399 | 248 | 142 | 17 | 778 | 3479 | 4 |
| May 9, 2020 | 4151 | 239 | 127 | 11 | 745 | 3278 | 4 |
| May 8, 2020 | 3912 | 386 | 118 | 10 | 679 | 3115 | 4 |
| May 7, 2020 | 3526 | 381 | 108 | 4 | 601 | 2818 | 4 |
| May 6, 2020 | 3145 | 195 | 104 | 5 | 534 | 2507 | 1 |
| May 5, 2020 | 2950 | 148 | 99 | 5 | 481 | 2370 | 4 |
| May 4, 2020 | 2802 | 245 | 94 | 6 | 417 | 2291 | 2 |
| May 3, 2020 | 2558 | 170 | 88 | 2 | 400 | 2070 | 2 |
| May 2, 2020 | 2388 | 220 | 86 | 17 | 351 | 1952 | 2 |
| May 1, 2020 | 2170 | 238 | 69 | 10 | 351 | 1751 | 2 |
| April 30, 2020 | 1932 | 204 | 59 | 7 | 317 | 1556 | 2 |
| April 29, 2020 | 1728 | 196 | 52 | 7 | 307 | 1369 | 2 |
| April 28, 2020 | 1532 | 195 | 45 | 4 | 255 | 1232 | 2 |
| April 27, 2020 | 1337 | 64 | 41 | 0 | 255 | 994 | 2 |
| April 26, 2020 | 1273 | 91 | 41 | 5 | 239 | 994 | 2 |
| April 25, 2020 | 1182 | 87 | 36 | 3 | 222 | 925 | 2 |
| April 24, 2020 | 1095 | 114 | 33 | 1 | 208 | 855 | 2 |
| April 23, 2020 | 981 | 108 | 32 | 3 | 197 | 753 | 2 |
| April 22, 2020 | 873 | 91 | 29 | 3 | 197 | 648 | 2 |
| April 21, 2020 | 782 | 117 | 26 | 3 | 197 | 560 | 2 |
| April 20, 2020 | 665 | 38 | 23 | 1 | 188 | 466 | 2 |
| April 19, 2020 | 627 | 86 | 22 | 2 | 170 | 436 | 2 |
| April 18, 2020 | 541 | 48 | 20 | 2 | 166 | 356 | 2 |
| April 17, 2020 | 493 | 51 | 18 | 4 | 159 | 317 | 2 |
| April 16, 2020 | 442 | 35 | 13 | 1 | 152 | 277 | 2 |
| April 15, 2020 | 407 | 34 | 12 | 1 | 128 | 267 | 2 |
| April 14, 2020 | 373 | 30 | 11 | 1 | 99 | 263 | 2 |
| April 13, 2020 | 343 | 20 | 10 | 0 | 91 | 242 | 2 |
| April 12, 2020 | 323 | 5 | 10 | 0 | 85 | 228 | 2 |
| April 11, 2020 | 318 | 13 | 10 | 3 | 70 | 238 | 2 |
| April 10, 2020 | 305 | 17 | 7 | 0 | 58 | 240 | 2 |
| April 9, 2020 | 288 | 14 | 7 | 1 | 51 | 230 | 2 |
| April 8, 2020 | 274 | 22 | 6 | 0 | 44 | 226 | 2 |
| April 7, 2020 | 254 | 16 | 6 | 1 | 44 | 204 | 2 |
| April 6, 2020 | 238 | 6 | 5 | 0 | 35 | 198 | 2 |
| April 5, 2020 | 232 | 18 | 5 | 1 | 33 | 194 | 2 |
| April 4, 2020 | 214 | 5 | 4 | 0 | 25 | 185 | 0 |
| April 3, 2020 | 209 | 25 | 4 | 2 | 25 | 180 | 0 |
| April 2, 2020 | 184 | 10 | 2 | 0 | 20 | 162 | 0 |
| April 1, 2020 | 174 | 35 | 2 | 0 | 9 | 163 | 0 |
| March 31, 2020 | 139 | 8 | 2 | 0 | 9 | 128 | 0 |
| March 30, 2020 | 131 | 20 | 2 | 1 | 8 | 121 | 0 |
| March 29, 2020 | 111 | 22 | 1 | 0 | 3 | 107 | 0 |
| March 28, 2020 | 89 | 19 | 1 | 0 | 3 | 85 | 0 |
| March 27, 2020 | 70 | 5 | 1 | 0 | 3 | 66 | 0 |
| March 26, 2020 | 65 | 14 | 1 | 0 | 2 | 62 | 0 |
| March 25, 2020 | 51 | 7 | 1 | 0 | 2 | 48 | 0 |
| March 24, 2020 | 44 | 4 | 1 | 0 | 2 | 41 | 0 |
| March 23, 2020 | 40 | 10 | 1 | 1 | 2 | 37 | 0 |
| March 22, 2020 | 30 | 8 | 0 | 0 | 2 | 28 | 0 |
| March 21, 2020 | 22 | 10 | 0 | 0 | 1 | 21 | 0 |
| March 20, 2020 | 12 | 4 | 0 | 0 | 1 | 11 | 0 |
| March 19, 2020 | 8 | 0 | 0 | 0 | 1 | 7 | 0 |
| March 18, 2020 | 8 | 5 | 0 | 0 | 1 | 7 | 0 |
| March 17, 2020 | 3 | 1 | 0 | 0 | 0 | 3 | 0 |
| March 16, 2020 | 2 | 0 | 0 | 0 | 0 | 2 | 0 |
| March 15, 2020 | 2 | 0 | 0 | 0 | 0 | 2 | 0 |
| March 14, 2020 | 2 | 0 | 0 | 0 | 0 | 2 | 0 |
| March 13, 2020 | 2 | 0 | 0 | 0 | 0 | 2 | 0 |
| March 12, 2020 | 2 | 0 | 0 | 0 | 0 | 2 | 0 |
| March 11, 2020 | 2 | 0 | 0 | 0 | 0 | 2 | 0 |
| March 10, 2020 | 2 | 0 | 0 | 0 | 0 | 2 | 0 |
| March 9, 2020 | 2 | 1 | 0 | 0 | 0 | 2 | 0 |
| March 8, 2020 | 1 | 0 | 0 | 0 | 0 | 1 | 0 |
| March 7, 2020 | 1 | 0 | 0 | 0 | 0 | 1 | 0 |
| March 6, 2020 | 1 | 0 | 0 | 0 | 0 | 1 | 0 |
| March 5, 2020 | 1 | 0 | 0 | 0 | 0 | 1 | 0 |
| March 4, 2020 | 1 | 0 | 0 | 0 | 0 | 1 | 0 |
| March 3, 2020 | 1 | 0 | 0 | 0 | 0 | 1 | 0 |
| March 2, 2020 | 1 | 0 | 0 | 0 | 0 | 1 | 0 |
| March 1, 2020 | 1 | 0 | 0 | 0 | 0 | 1 | 0 |
| February 29, 2020 | 1 | 0 | 0 | 0 | 0 | 1 | 0 |
| February 28, 2020 | 1 | 1 | 0 | 0 | 0 | 1 | 0 |